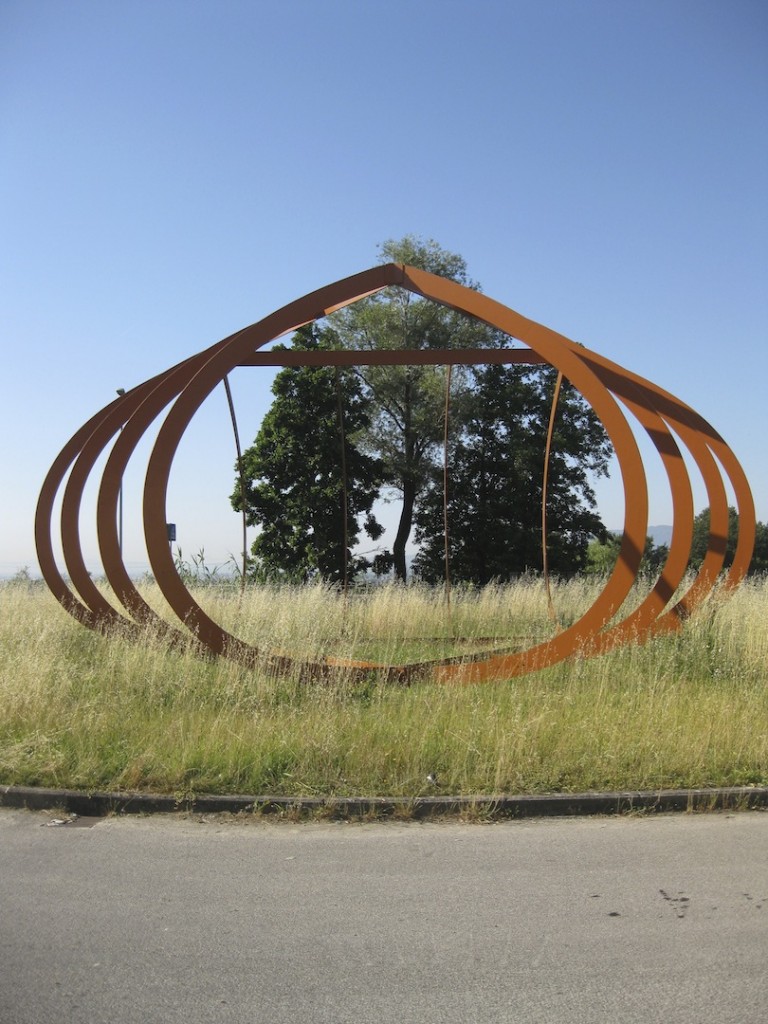 "Big Iron Celle" by Alberto Burri, located in front of the entrance to Villa Celle, 1986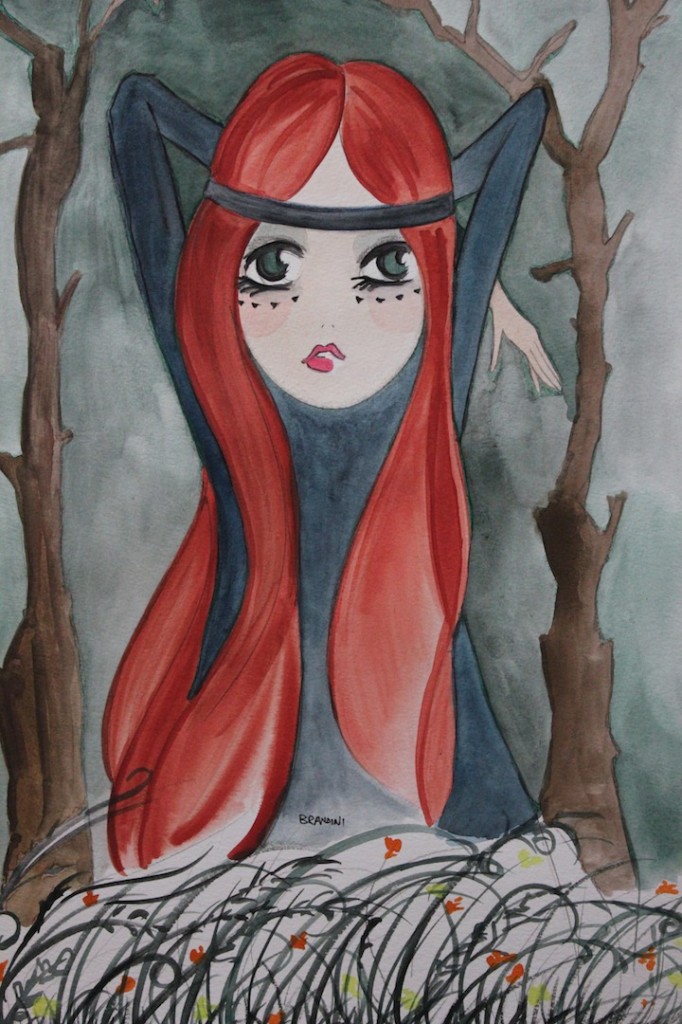 "Pomona" by Beatrice Brandini
Near Florence, in Santomato (Pistoia), there is a beautiful seventeenth-century villa in which the collector Giuliano Gori has collected many works of art, giving birth to the first and most important collection of Italian art environment.
Entrance to the Villa           Antica cottage Tea, a nineteenth century building within the park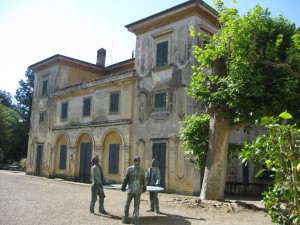 View of the Villa with the work of Roberto Barni "Servants dumb", 1988 
This enlightened entrepreneur is comparable to a modern patron of the arts, in fact, the peculiarity of this magical place and this magnificent collection, is that he has decided to host international artists, have established a relationship of friendship with them, and left them free to create a work within the landscape, making everyone choose a space, outdoors or indoors, developing their own idea and creation as a function of the chosen site.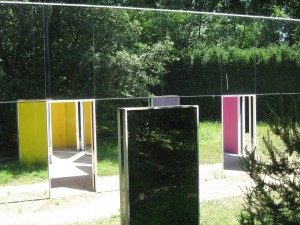 Daniel Buren "La cabane éclatée 4 aux salles",  2004-05 
It wasn't my first visit to the Farm Cellle. In fact there had already been many years ago, when, at the University, I met his daughter Stefania, with which for a time we were pleasantly busy. I decided to make this little personal impact, "breaking" a little 'my habits, because I remember her, her mother and father as wonderful people, "simple", cozy … What is quite rare when we are great entrepreneurs and, from an early age, accustomed to having to prove something more ….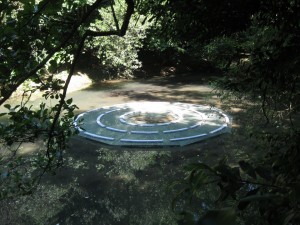 Michel Gerard "Cellsmic", 1990 
Advice to visit this place to anyone who loves art, landscape, nature, history understood as the recovery of historic places and values …Because here you don't look and admire just works of art, the context in which they are located is something amazing, there are nineteenth-century buildings, such as the aviary or the building of Tea, fountains, views, along with modern works, impressive, wonderful, living with nature, making the space pure poetry.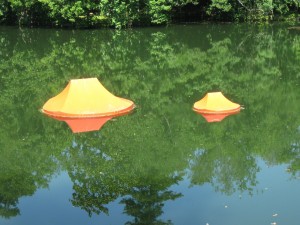 Marta Pan 'Floating Sculpture Celle ", 1990
Nice even the guide, Miss Milea, and all those who I have met and crossed, that make this place what it is, namely a place, I think, unique in the world.
Giuliano Gori is a collector who hasn't collected the works of art as a financial investment, but his pure and sincere passion has led him to share it with others. Collector and art lover since childhood, he knew what he wanted to do when he visited an exhibition in Barcelona, the Museum of Catalonia, where all the artworks were shown in the context in which they were born. So began calling the artists and make them work on commission, but with one major difference, he wasn't the collector to say what he wanted, but were the artists to decide what to do and where to do it (although sometimes, as in the case of the work of Fausto Melotti, was Giuliano Gori to put some "change", originally the Melotti's work was destined for the park, but Giulinao decided to move into a small lake. Right sensation and choice, because the metal reflecting in the water, creating a play of light and shadows wonderful).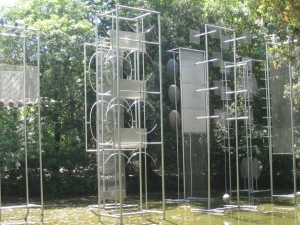 Fausto Melotti "Theme and Variations II" 1981 
When he saw this place, Fattoria Celle, decided that there would have achieved its amazing project, the perfect place to achieve his dream.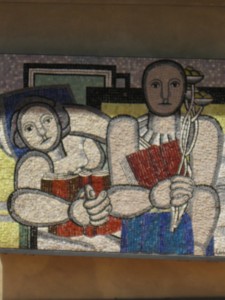 Fernard Leger mosaic 
Reflecting back home (the suggestion stays with you many hours), I realized that the things I loved most are the most "romantic", those works that even without knowing immediately the meaning or intent of the artist, oozing "love" … But I also realized (even more amazingly I was kidnapped), in this place the artists have often created something that would represent the duality of nature, or force more spectacular, magical, ominous, poetic … universe, which, just like our human nature, it is made of shadows and light, good and "evil."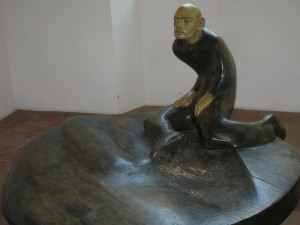 Giuliano Vangi 
Giuliano Gori has realized his dream, but like all the generous has become the dream of all those who want to share it with him. Fattoria Celle is open to the public, by appointment, for those who love the art (the life!) and are interested in visiting.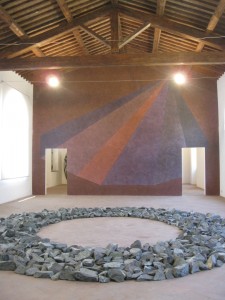 Sol Lewitt "Mural Projects 445 & 494", 1985 and Richard Long "ring of green lawn" ,1985 
Thanks Giuliano, you are one of those rare people who leave a mark. 
Good life to all!
Beatrice