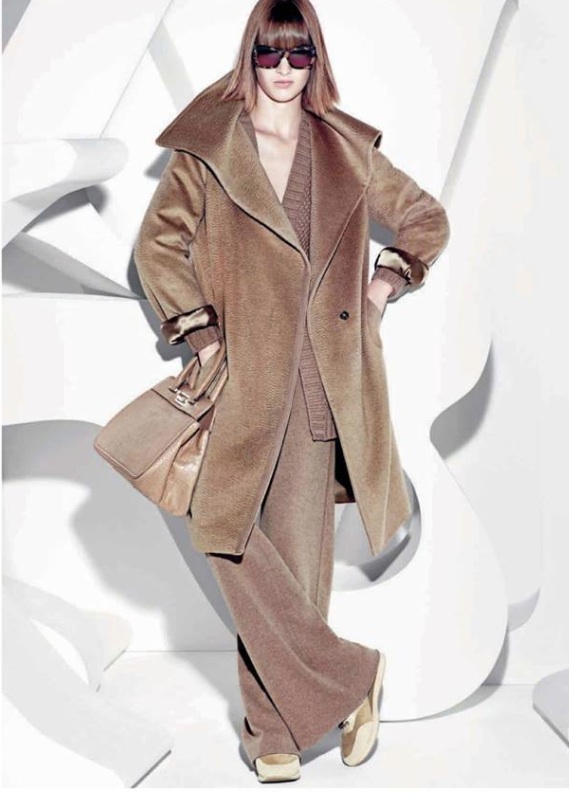 Max Mara advertising  campaign F/W 2013-14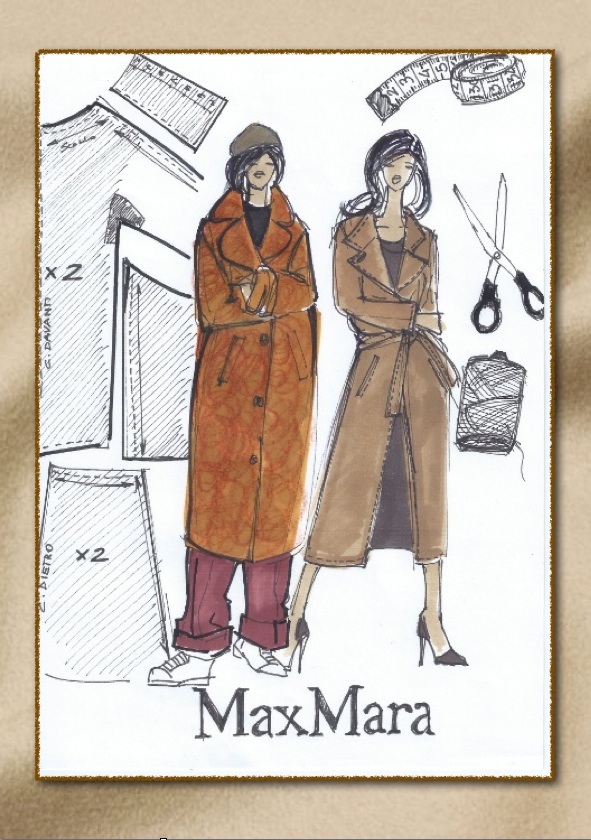 "Coats" by Beatrice Brandini
I want to talk about this great company and this wonderful brand, or to those with a garment, COAT, has established its own style, his popularity, its success.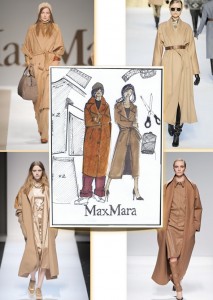 Design by Beatrice Brandini, Max Mara coats 
I like to talk to Max Mara because, without too much "noise", it is set in the national and international scene, making an object to wear, the coat, a style icon. Quality, functionality, elegance, this is the coat, and not just, by Max Mara.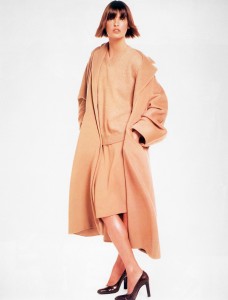 Linda Evangelista photographed by Steven Meisel, 1997 
I speak only of what I like, strikes me curious …, are not influenced by sponsors or pressures, I always borne little, let alone a creature like this blog where I made the "freedom" (and passion) my first rule. So if I use enthusiastically, are always and only the result of "Beatrice", and a recognition of something or someone, although in this case, already consolidated and tangible, never sufficiently expressed by the value it actually does.
Maggie Rizer photographed by Richard Avedon in 1998 Campaign 
The Max Mara brand was born in 1951 thanks to Achille Maramotti (the beginning of his last name is the starting point for the creation of the brand name), enlightened entrepreneur who applied the industrial process to its business, anticipating that, after a few years, became the prêt-a wear, at a time when textile companies had a footprint and a process exclusively by hand. Already the mother had direct cutting and sewing schools and great-grandmother, Marina Rinaldi (now the name of the plus sizes line), an atelier for haute couture.
Max Mara Coat / trench, photos by Patrick Demarchelier for Vogue USA, 2009 
Achille Maramotti was one of the first to use the talents of leading designers such as Karl Lagerfeld, Luciano Soprani, Anne-Marie Beretta (creator of the coat model 101801, a true icon), Jean-Charles de Castelbajac, Franco Moschino, Dolce & Gabbana …, for the realization of its collections. A man with a passion for art, a modern patron, who transformed the old and historic  building of Reggio Emilia, Via Fratelli Cervi 66, in an art foundation, open to the public (Thank you!).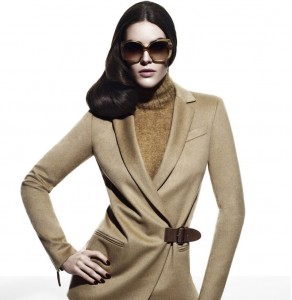 Hilary Rhoda photographed by Mario Sorrenti, 2011 campaign 
Max Mara, however, is not just coats and outerwear, over the years it has become a total look, diversifying the offer in more lines, Sportmax by Max & Co., by Marella, Marina Rinaldi, Pennyblack … dressing in the world, millions women, with a presence in more than 100 countries, 2,200 boutiques, 100,000 garments per year, 5,000 employees …
The peculiarity of Max Mara is to control directly and internally the complete life cycle of the product, from design, to manufacturing, distribution and stock.
Scarlet Johansson in Max Mara                Jessica Alba in Max Mara
I really like to also mention that the fashion director, or fashion coordinator, the talented Laura Lusardi, is Max Mara for many years (I think more than 40!), evidence that the experience can sometimes make the difference, giving a product , a brand, a company, a continuity, a "style", which resists time and fashions. In an interview from a little time ago she said: "Max Mara is synonymous of fashion with quality. Fabric, volume, line and fit are the characters. What did the company's success is the constant attention to lifestyles that are renewed and changed. Doctor. Maramotti wore his wife's doctor. Max Mara women today as a lawyer, doctor, entrepreneurs themselves. We were on the side of our customers while their life (and the world) would change. "
Eva Mendes (and Ryan Gosling) in Max Mara           Katie Holmes in Max Mara
Kim Kardashians in Max Mara           Alexa Chung in Max Mara
Thinking of Max Mara some outwear, by Beatrice Brandini
Coat, we said, a timeless classic, able to reconcile the young and aging, fashionistas and classic, noble and employees, lean and plump …; a garment made to last, classic, made in Italy, creative, practical, clean and above all consistent ….  The founder, as the children they are carrying out very well in practice and work of his father, he made a strong point of confidentiality, in a world, the world of fashion, in which the voice it is often loud and coarse, and the lust of leadership, is the rule rather than the exception … In other words a true "Gentleman" because, as he said Toto, "Gentlemen are born!" …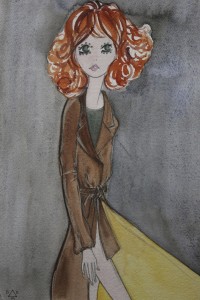 Maggie by Beatrice Brandini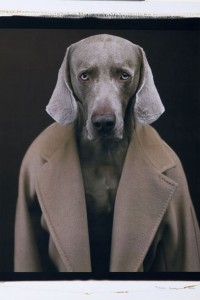 William Wegman for Max Mara, "Polaroid 2001", in honor of the fiftieth anniversary of the company 
Max Mara've made a garment protagonist, coat, always different and yet magically also always the same, because despite a renewed creativity seasonal, a constant search to fabrics, attention to detail, ad advertising campaigns entrusted to the greatest photographers in the world … , your secret was and is to remain yourself. 
Good life to all!
Beatrice