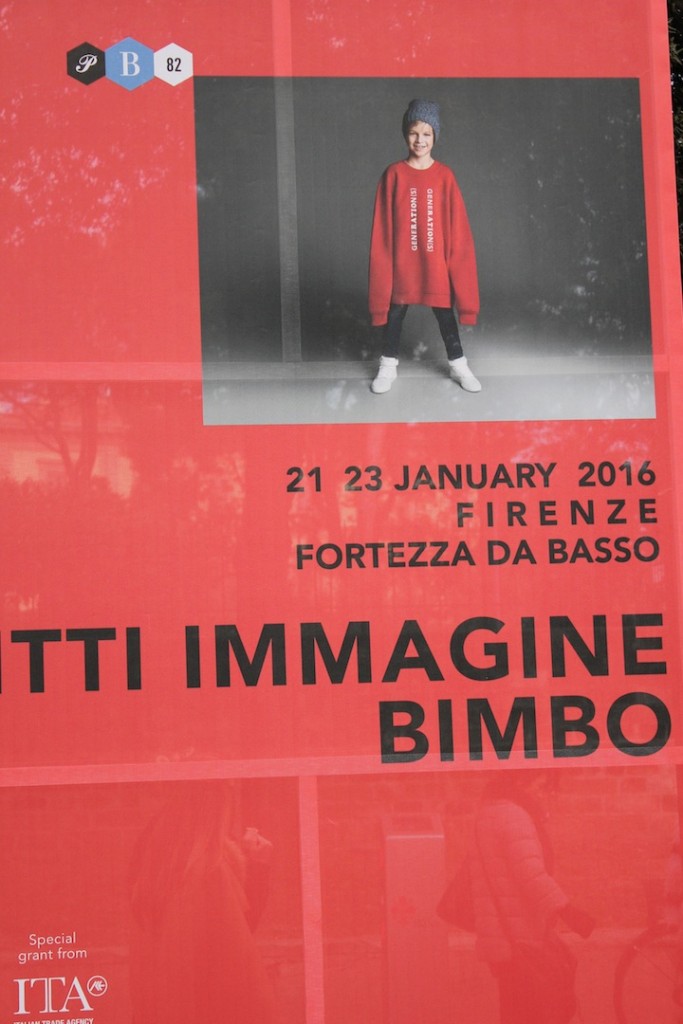 Banner Pitti Immagine Bimbo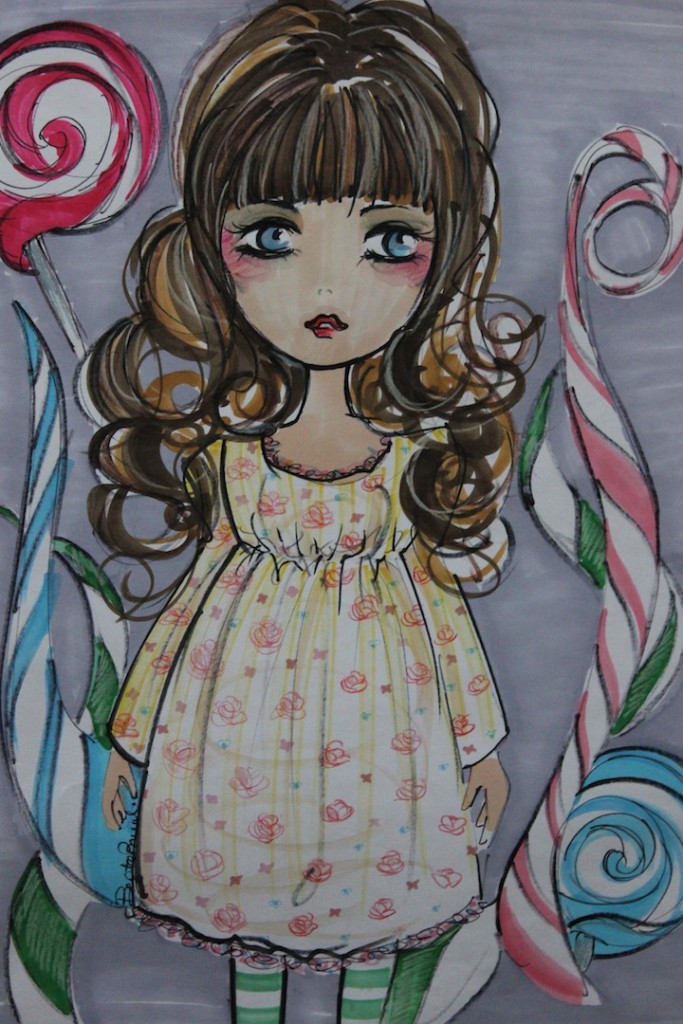 "Girl at Pitti" by Beatrice Brandini
Yesterdey started the 82nd edition of Pitti Bimbo and as always it was a real beautiful "show …" It is because in addition to the beauty of the collections, in addition to the magnificent installations of the stands, in addition to creativity, quality, variety of proposals …, there is another important aspect to this fair, which its protagonists: CHILDREN … those with candor, innocence, awe, vitality, commitment, are the reason for our life, our future, the stimulus to be better.
Many existing brands (Italian and foreign), very eclectic comprehensive proposal. They range from companies offering clothes for little princesses, almost ceremonial couture to casual citizen or sportier, to reserarch brands, those crafts, who presents accessories of all kinds, some furnishings, and even jeans, lingerie and swimwear …. all really characterized by a common denominator: the beauty and quality. In fact, even if not all will be suitable to your store, your customers or meet your taste and your personal idea of fashion, none of these companies is of poor quality.
I photographed the things that impressed me the most and I worked 4 Mood board developing my personal tendencies.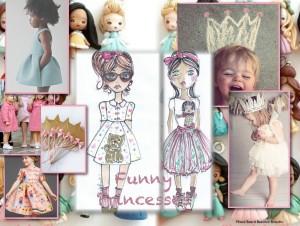 "Funny Princesses" Mood board by Beatrice Brandini
Many precious garments of silk or brocade, chiffon, tulle, organza … Embroidered with craftsmanship and sophisticated. But the whole thing is played with a spirit more playful and light. She is a princess, but who does not like to take too seriously (thankfully !!!). Many shades of pink, from the small intestine to fuchsia, but also cream, pale yellow, red …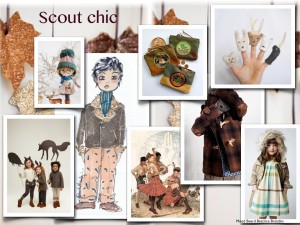 "Scout chic" Mood board by Beatrice Brandini
The interpretation of the scout world in a little back touch and way. Desire to sharing and togetherness, but also attention and respect of nature. Warm colors and burnt, from green to brown in all amazing autumnal shades. Natural fabrics, especially wool; cooked, bouclé, angora; stonewashed velvets and fake fur. Fantasies like tartan and check.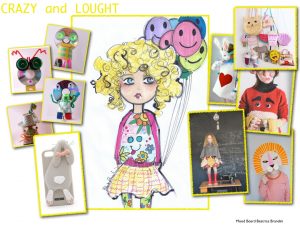 "Crazy and Laugh" Mood board by Beatrice Brandini
Desire to play and have fun. IRONY!!! Mix of patterns and materials, chaos with style and creativity. There are no rules, you do not want to get big …. (sometimes we would like children again …).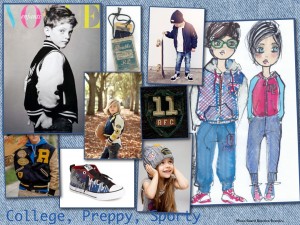 "College, Preppy, Sporty" Mood board by Beatrice Brandini
Campus and college preppy style. Sweatshirts and tees with prints and patterns more varied. And then special finishes that give an air lived, both the cotton to jeans. Many applications and embroideries like crests and badges like those of belonging to a "clan" or a "sport tribes". The classic bomber jacket baseball returns to its former glory. Many sneakers.
Riders on the Storm, beautiful brand jackets for junior. Everything perfect: look, cut, fabric, trim, accessories
Riders on the storm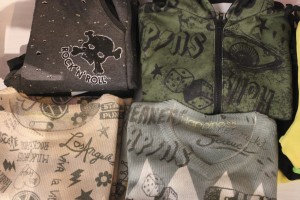 Happiness, beautiful prints, washes and their "quotes"
Happiness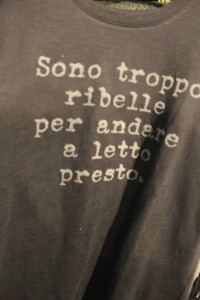 Happiness
Add, beautiful down jacket and extremely chic. A pleasant confirmation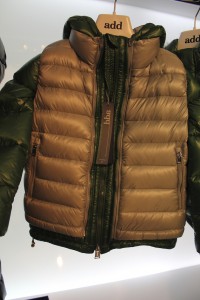 Add, fantastic!
Soo Be, brand creative, perhaps not as easy as total look, but some pieces were really nice
Melissa, rubber shoes most beautiful in the world !!! Every season realize models and new players really lovely, both in their line and through collaborations with brilliant creative. Very good!
Melissa
Melissa and line Alice …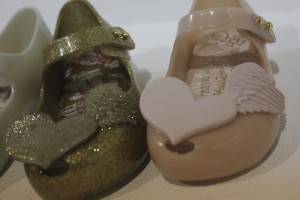 Melissa by Vivienne Westwood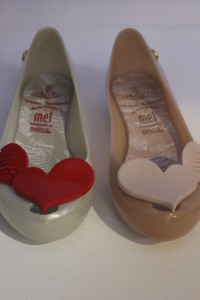 Melissa by Vivienne Westwood
Melissa, mid boots very irresistible
LM LULU MINI, I found this brand very nice that makes clothes mostly by precious textured fabrics, modern and spirited. For some small princesses' Gypsy and a little 'bon ton, a bit' bohemian with a rock vein
LMLULU MINI
LMLULU MINI
Back to the charity initiative in favor of the pediatric hospital Meyer, promoted by Pitti Immagine, I love my dog and Luisaviaroma. Within the famous concept store will be set up a corner with these coats dedicated to dogs, they are made by famous designers and for this reason are very special. Here 10×10 Anitaliantheory and Missoni.
Here below N°21 and ROberto Cavalli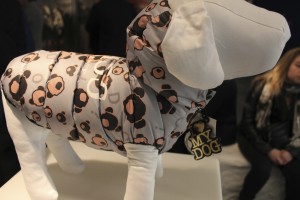 Miss Grant
Herschel, brand backpacks Canadian fantasies "geometric – artistic" very beautiful
Crocs, rubber galoshes resistant and colorful, perfect combination for children
Crocs
American College, sneakers characterized by different uppers, interpreted as a blank wall in the hands of a skilled writers.
American College
Simonetta, beautiful creations … Today Pitti Immagine celebrating, with a lovely little film, the presence of this historical brand in 40 editions of Pitti Bimbo. A great finish to a great Italian story
Simonetta
Chillaround, new project from the Zannier group. Collection Urban skater metropolitan. Clean and straightforward, almost conceptual. Interesting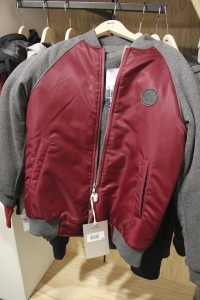 Chillaround
Chillaround
At the launch Cicciobello Baby Care, Giochi Preziosi has a special exhibition in collaboration with Vogue Bambini and Yoox. Designers and important brands have worn the famous doll with those that are the leitmotif of their "concept fashion …" The result is very fashion and true to the style of those brands. This special edition will be sold exclusively on yoox.com, the proceeds will be donated to Child Priority. Bravi! Here we see MSGM Kids and Dondup.
A Jour le Jour and N°21
Missoni and ICE Iceberg
Herno and DouUod
Ermanno Scervino Junior and Guess
Nhivuru, very pretty collection characterized by humor and fantasy. I love when the kids do their "job": CHILDREN and this collection helps them a lot in this regard…
Nhivuru
Francesco Ballestrazzi, these hats and small accessories are poems. I had already noticed and, with enthusiasm, quoted, but this collection is even more beautiful…
Francesco Ballestrazzi, I hope that Tim Burton (but Wes Anderson) notice you and take you away….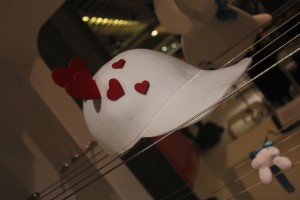 Francesco Ballestrazzi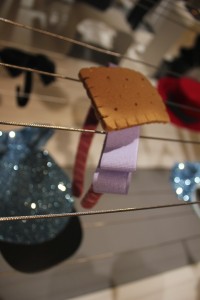 Francesco Ballestrazzi
Mitchumm, beautiful shirts, lovely fantasies …. a small modern dandy, for a timeless elegance and definitely very personal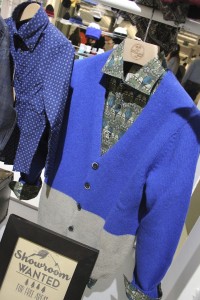 Mitchumm
San Andres Milan, delightful collection back ', precious materials and fixtures and fittings, as broche, almost couture.
San Andrès Milano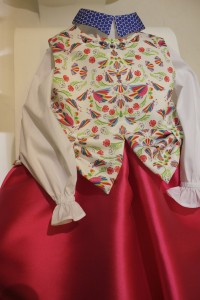 San Andrès Milano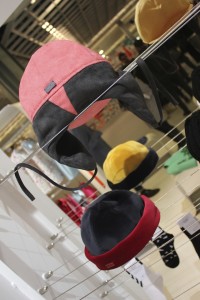 IURI, interesting accessories collection "pure", with emphasis on materials, colors and quality
IURI
This concludes this first part …. tomorrow (or after) with as many wonderful ideas.
Good life to all!
Beatrice