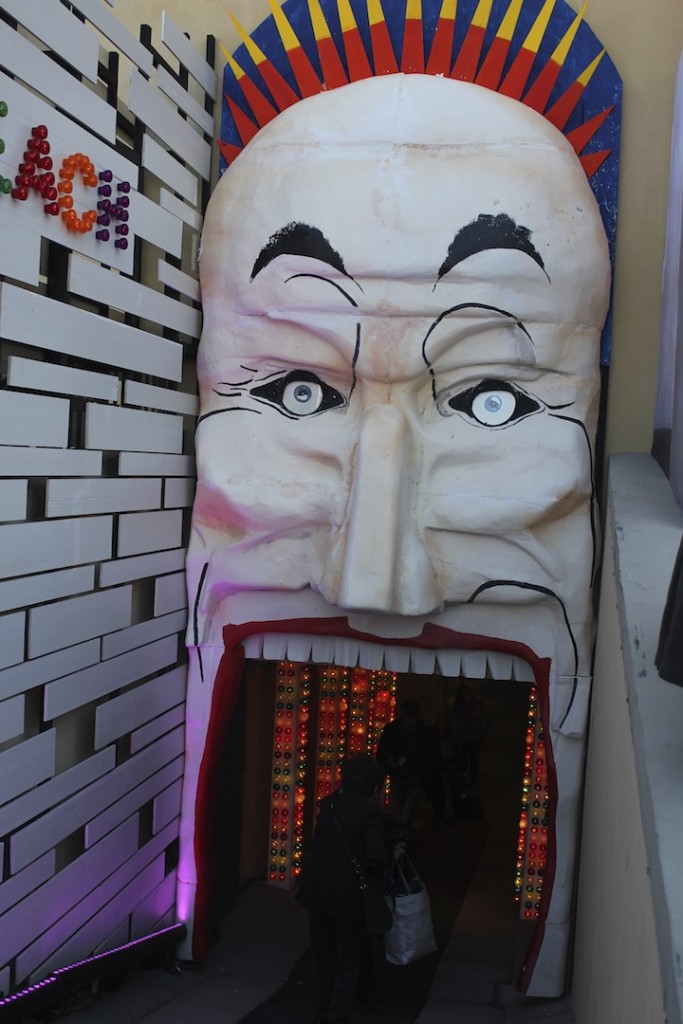 Stand construction Silvian Heach Kids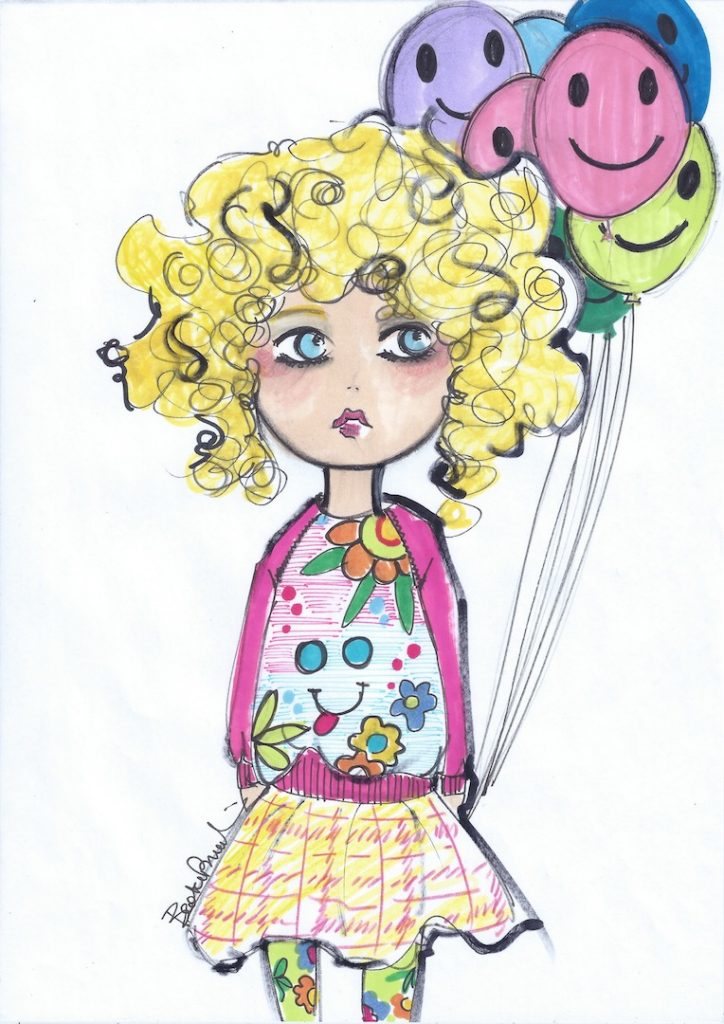 "Baby Balloon" by Beatrice Brandini
Continues the wonderful trip around fashion kids of Pitti Immagine Bimbo, the collections that will wear the most beautiful children in the world in the coming Fall / Winter 2016-17.
Two other personal mini moodboard with my interpretation of what will be the strongest trends for next year.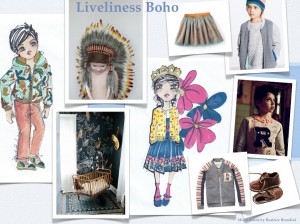 "Liveliness Boho" by Beatrice Brandini
An independent spirit and out of the box, between nature, art and freedom! Prints and patterns upholstery, Liberty-style floral W. Morris. Embroidery and small but precious craftsmanship. Velvet, tulle, organza, angora, jersey and many sweaters. Applications of letters and flowers, doodles. Intense colors like blue duck, ruby, rum, walnut, mixed with mottled gray or cream.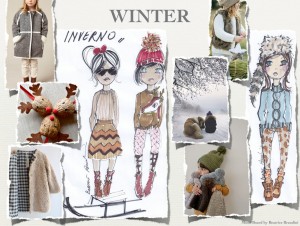 "Winter" by Beatrice Brandini
Winter as a manifestation of joy, gathering, family, warmth, tradition. Theme inspired by the dress code of Nordic, as handmade sweaters, from large braids or jacquard designs with funny and ironic subject, jackets sheepskin or faux fur … and many hats. Superposition of small pieces like vests, capes, coats, cardigans, tights and socks. A lot Worsted, operated, bouclé, crumpled, felted, cooked. Colors in shades of brown capuchin and sage green, with touches of powder pink and powder blue.
American Kids, backpacks dimensional, humorous, colorful and durable … A way to interpret this important and practical accessory in a truly original.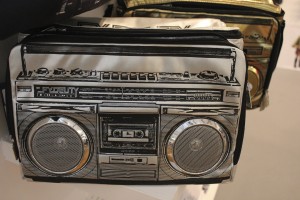 AmericanKids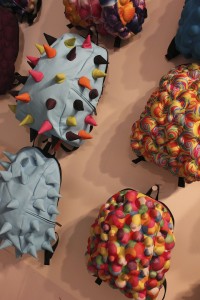 AmericanKids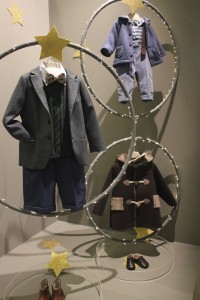 Trussardi Junior
Lapin House, one of the most beautiful equipment, brand with thirty-year history, characterized by quality and portability, two determining factors for infant apparel.
Lapin House
Monnalisa, fine collections for beautiful princesses…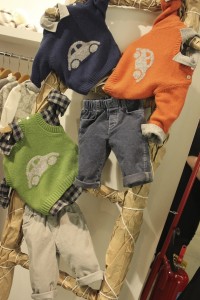 J.O.MiLano … delicious these little men…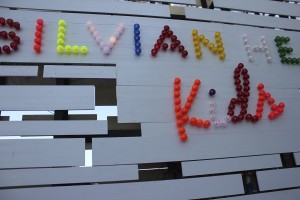 Silvian Heach Kids and its fantastic and magical circus-luna park.
Silvian Heach Kids, beautiful cabinets of paper, dreamlike and fanciful.
Silvian Heach Kids, very interesting collection for baby-junior boys-girls. The winning formula, plus a beautiful product, in my opinion is to offer packages perfectly coordinated with each other, a kind of mini-collections in the collection. The shopkeeper, but also the end user, so "accompanied" by the hand in the choice of purchases.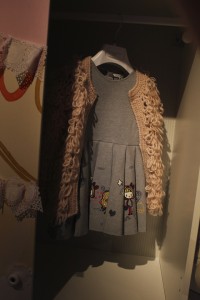 Silvian Heach Kids
Silvian Heach Kids
Silvian Heach Kids
Silvian Heach Kids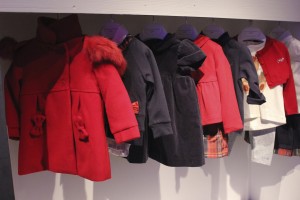 Silvian Heach Kids
Silvian Heach Kids
Silvian Heach Kids
Silvian Heach Kids
Silvian Heach Kids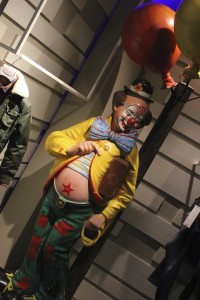 Silvian Heach Kids
Mimisol, I never have time to come and admire the amazing creations that distinguish this brand. I can always just do the external design which, already in itself, is a guarantee for class and originality.
Stella Jean, I love this brand feminine few seasons declined for little girls. A refined way and almost unique mix of prints and patterns, different cultures, giving the public gorgeous collections.
Péro, season after season remains a wonderfully poetic brand. Their collections are romantic and never mawkish, are creative and original and never exaggerated. Brand using craftsmanship of Indian origin, faithful to a precise concept made of love, passion and consistency.
Péro
Péro, bottles / animal are by Dana Camerini, an imaginary bestiary that dovetailed into the whole context.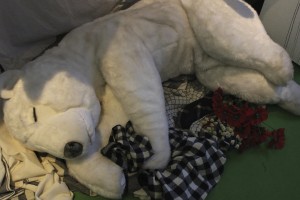 Péro
Lamantine, French brand of Italian origin (the creator), which mixes Parisian chic with Italian creativity and craftsmanship. The result is a very interesting mix.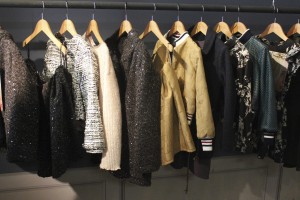 Lamantine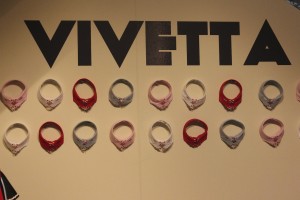 Vivetta
Vivetta, another adorable brand that cleverly mixes surrealism and sixties, irony and couture.
10X10 An italian Theory, another great brand that plays with "positive" Italian stereotypes such as food, design, Italian style.. in few words the "Dolce Vita".
10X10 An italian Theory
10X10 An italian Theory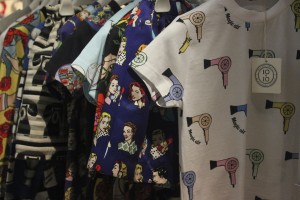 10X10 An italian Theory
Message in the Bottle, all very nice, the product, communication, and especially the packaging, since each piece is packaged in a bottle of milk.
Bobux, shoes for toddlers that combine aesthetic pleasure, comfort and ethical values.
Oh Baby !, brand already "discovered" and appreciated last year. I like this mix of fantastic subjects, abducted from a distant world, tales … these collections that seem perfect for children who want to have fun without taking itself too seriously. This way of mixing styles almost random, instead of fruit taste and creativity.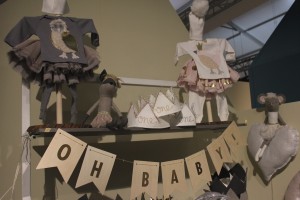 Oh Baby!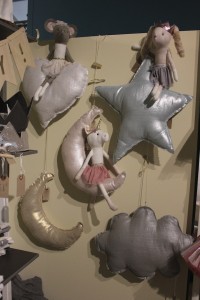 Oh Baby!
I conclude with this beautiful phrase … because it is really true that " when we are little every moment is great" and therefore should not be wasted, spoiled, but only lived and loved (we should know will never come back …).
Good life to all!
Beatrice