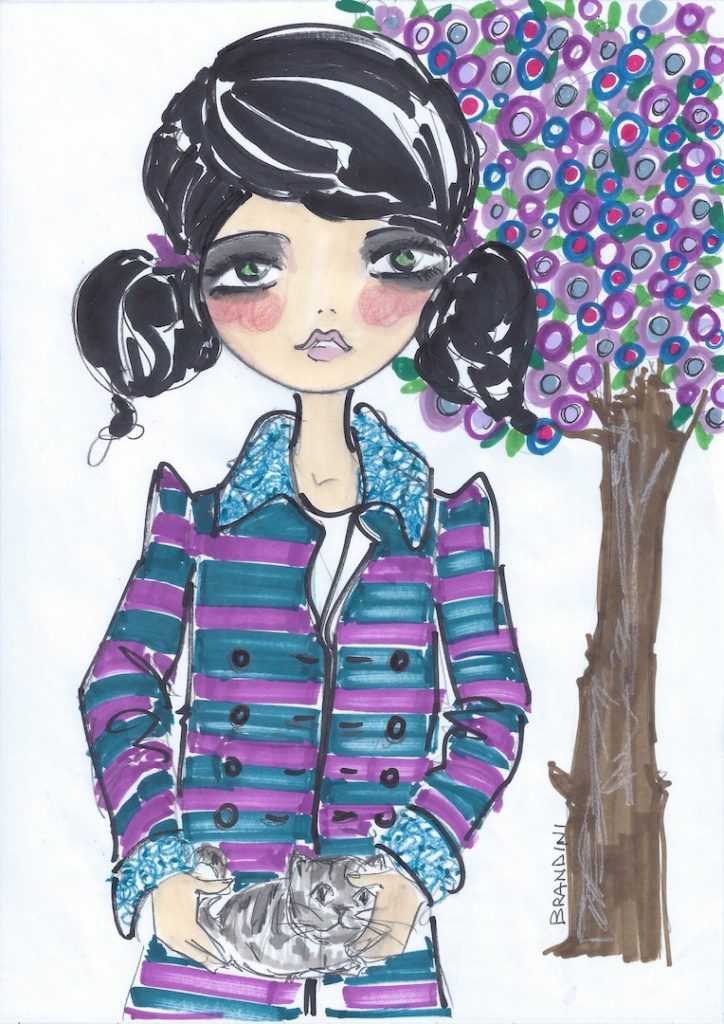 Adele by "Beatrice Brandini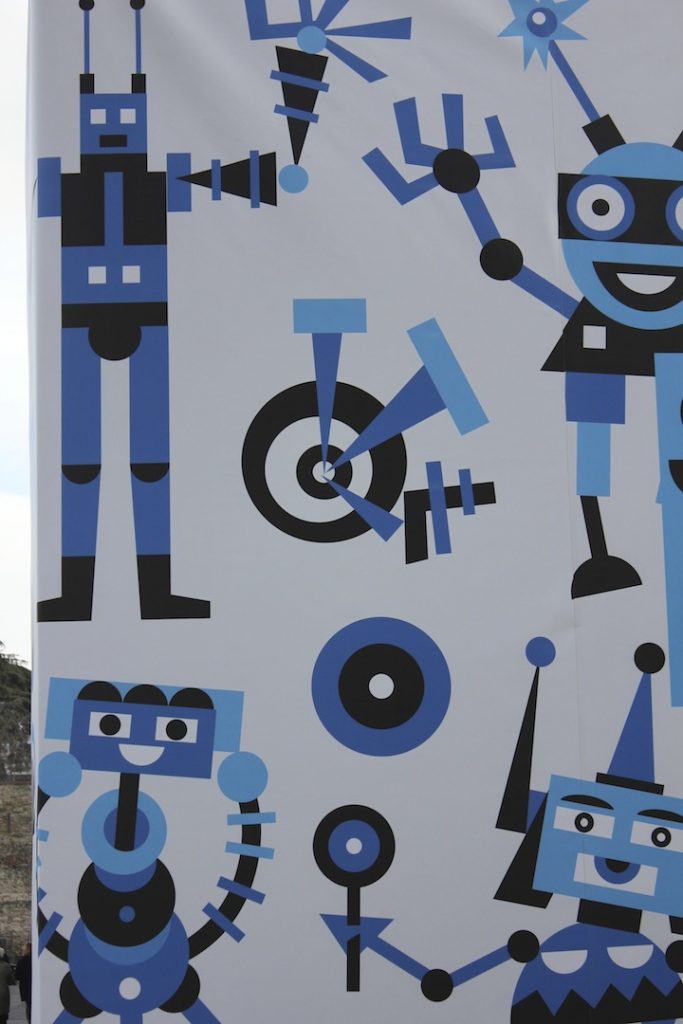 Wall in Pitti
Continue the journey to the wonderful world of the child.
I even prepared two Mood on Fall – Winter 2017/18 trends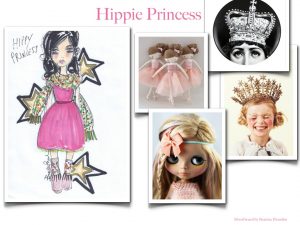 "Hippie Princess" mood board of Beatrice Brandini
With this theme I want to emphasize a trend that, basically always present at least in the girls' dreams, to desire, at least once in life, to be a princess. The difference today, compared to some time ago, is that these very small heroines are more "cool and wild", a little 'HIPPY. They love the tulle and lace, but often combine together with wool, tartan, the (eco) fur, vintage flavor tissues. Very good taste but always it played with great irony. Pale tones, dusty, in the shade of mauve, powder pink, fuchsia.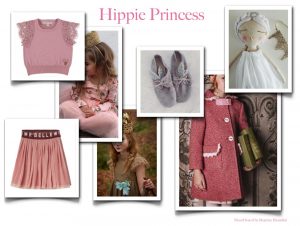 "Hippie Princess" mood board of Beatrice Brandini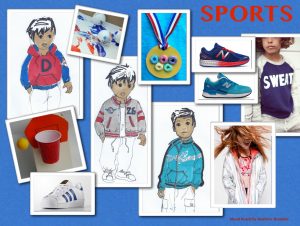 "Sports" mood board of Beatrice Brandini
A theme very sporty, with its symbol leaders like sweatshirts and jogging pants, along with the now timeless sneakers. This theme, however, is divided into two main categories, a much more basic and leisure, in which the logo identity is very strong and here are the sports multinationals to lord. "Basic" colors such as gray melange, anthracite, navy, royal, bright red. The other where sports i are interpreted in a more URBAN way, writers prints, manga, abstract, artistic, characterize the clothes all over. drier lines and much more fashionable colors. Space also brands unconventional especially in sports.
"Sports" mood board of Beatrice Brandini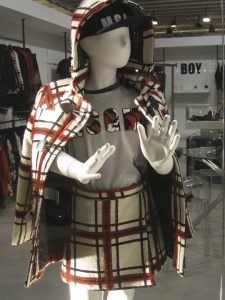 MSGM Kids. Resumes the leitmotiv of the women's collection, prints, patterns, color, irony and a touch of eccentricity that, especially in junior, I do not regret ever.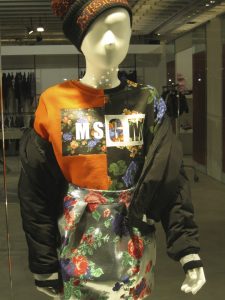 MSGM Kids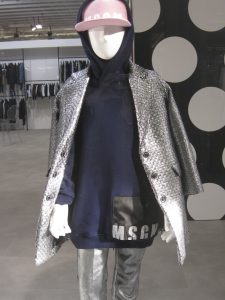 MSGM Kids
KID'S EVOLUTION, form fashion "for adults" to capsule collections for kids. Kid's Evolution is the project by Alessandro Enriquez in collaboration with Pitti Immagine aimed at super-sophisticated audience of buyers, including the world's most important department stores.
San Andres. Delicious and refined collection from the vintage taste, with precious materials and "couture finishings". Beautiful fabrics "upholstery" damask jacquard.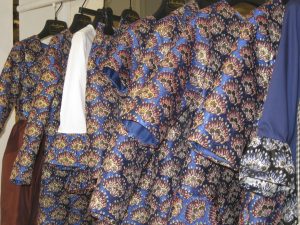 San Andres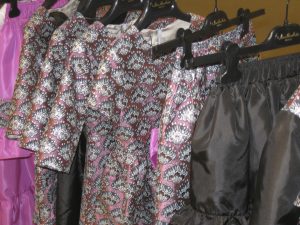 San Andres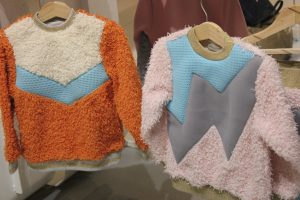 Little Shilpa. I found this collection very original, different and very interesting, behind there is the pure creativity of Shilpa Chavan. Some of his creations are also worn by Lady Gaga.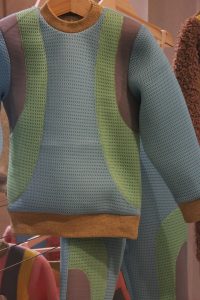 Little Shilpa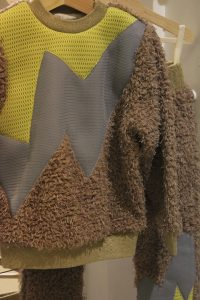 Little Shilpa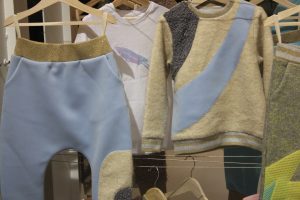 Little Shilpa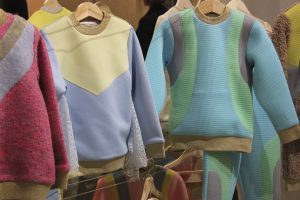 Little Shilpa
Interesting (personally fantastic) collaboration with Bologna Children's Book Fair in which a selection of small publishing houses of excellence from around the world, presenting children's books with publications inspired in fashion, fabulous!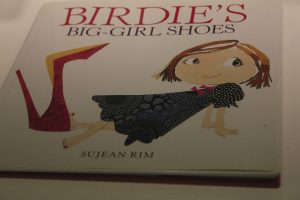 Bologna Children's Book Fair
Bologna Children's Book Fair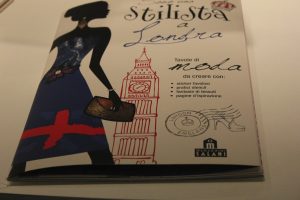 Bologna Children's Book Fair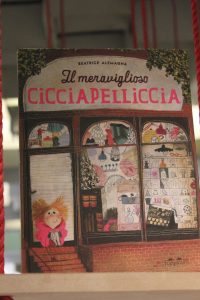 Bologna Children's Book Fair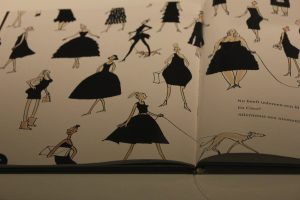 Bologna Children's Book Fair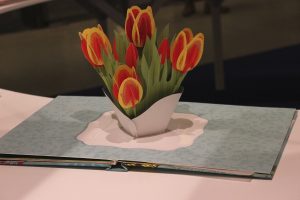 Bologna Children's Book Fair
Bologna Children's Book Fair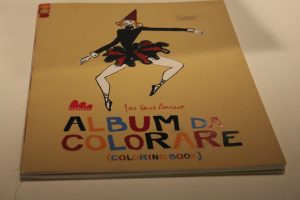 Bologna Children's Book Fair
Bologna Children's Book Fair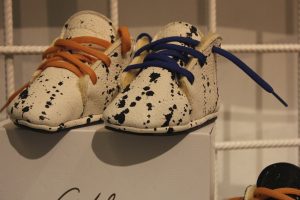 Lieblinge. I came across these beautiful shoes, then finding out (speaking to an enthusiastic proponent of the project, Oliver), which in addition to objective beauty, these shoes for baby have lots of "virtue". They are made with natural materials of the highest quality; glues, finishes, accessories … are applied in compliance and environmental protection (100% chrome free). They are made in Germany (non-Far East!) and their productive life is completely traceable. Also orthopedic, seem all good reasons to talk about it and make them soon become a beautiful reality also in Italy.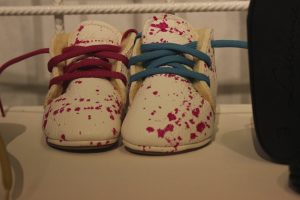 Lieblinge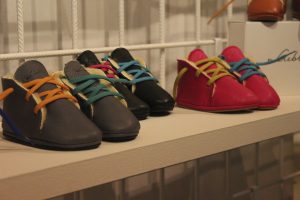 Lieblinge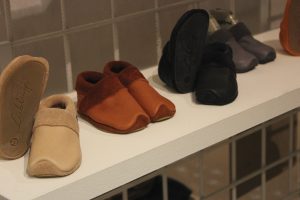 Lieblinge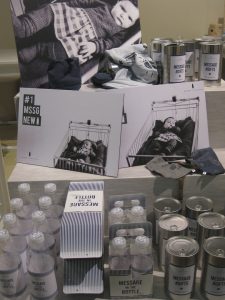 Message on the bottle. Fascinating concept, from thje product to the packaging. A very interesting Spanish history.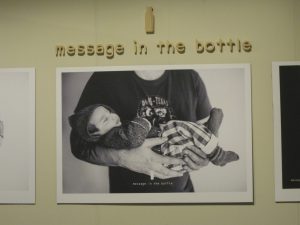 Message in the bottle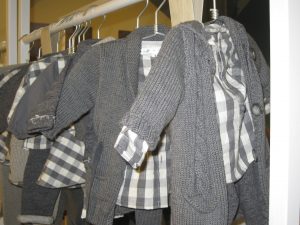 Message in the bottle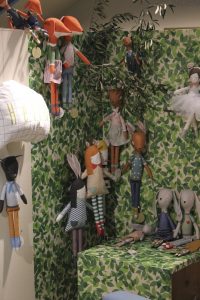 UnduetreStella Design Week. I'd come back baby to explore and play with all these objects … From a project by Paola Noé, passionate and expert in contemporary art, collects art and design for children, trying to bring them closer to this world since childhood.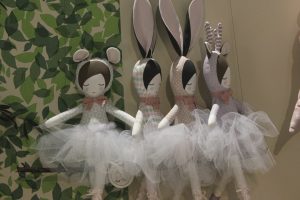 UnduetreStella Design Week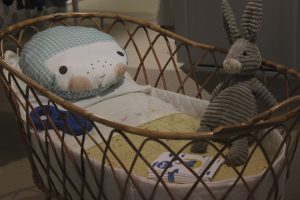 UnduetreStella Design Week
Raspberry Plum. This collection is for me a positive confirmation. You can (and should) be a little eccentric from an early age, the fashion must help to bring out our personality, but also our imagination and entertain us. Raspberry Plum fulfilled perfectly each of these intentions.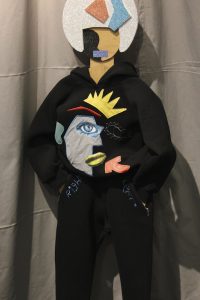 Raspberry Plum
Raspberry Plum
Raspberry Plum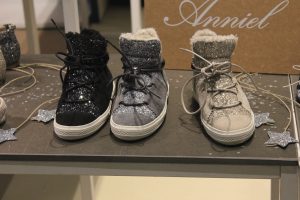 Anniel. Wonderful handmade shoes and made entirely in Italy. Historical company in the production of sports shoes, has used its expertise to create a collection that refers to an "enchanted" world. Are perfect in my mood "Hippie Princess", for girls who dream of the party with sparkly dress, to dance with the prince, but to have fun to make funny faces on Snapchat.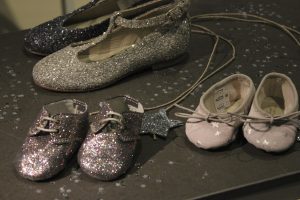 Anniel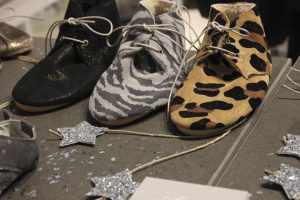 Anniel
Oh baby! I speak of this colletion again because I really like. From small princesses dancers it turned to themes from the design can safely wear their little brothers. It like stepping into a storybook ….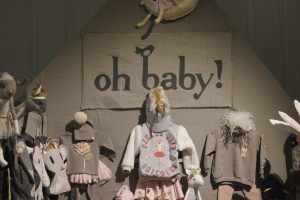 Oh baby!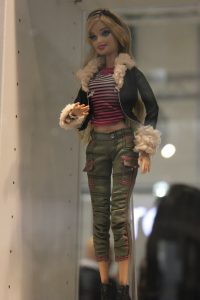 Relish. Very nice idea to dress the mythical Barbie with their collection.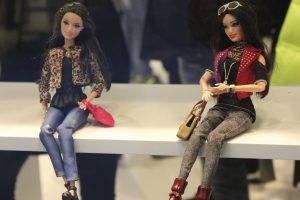 Relish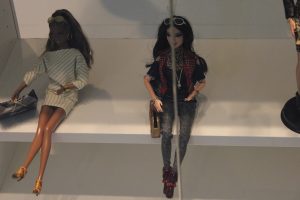 Relish
Lesy. Beautiful dresses, designed as small specimens of haute couture. Really Special.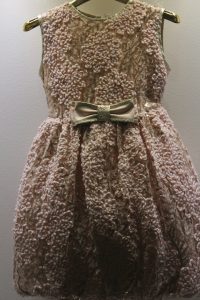 Lesy
MINI TRAVELLER, the journey as a dream and the journey as a path. From guides to discover the world through the eyes of a child, to the sleeping bag that swallows them like the jaws of a shark … all very nice because in every project is behind a reality of passion, work and excellence, even with a touch of poetry.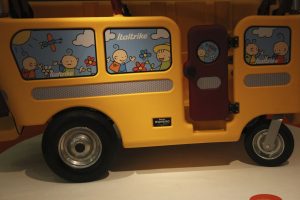 Italtrike. Funny children's tricycles, but also toys with pedal, bicycle …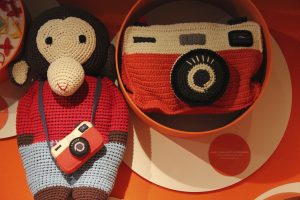 Anne-Claire Petit accessories. Cute these animals funny and colorful (but there are also accessories like pillows), all made by hand with the technique of crochet.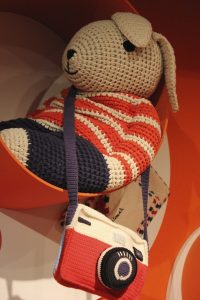 Anne-Claire Petit accessoires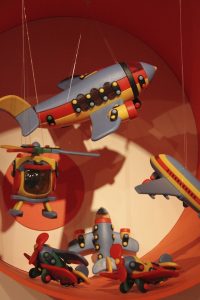 Mic o Mic. Toys for the enjoyment and respect for children.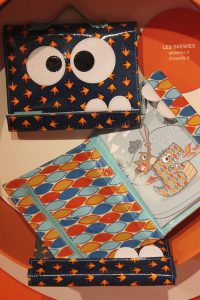 Les Skewies. Folders, pencil cases, notebooks… when the practicality is matched by the imagination.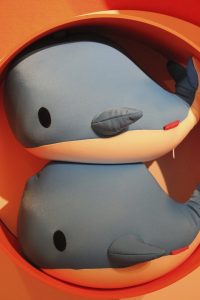 Kikkerland dist. by Trading Group. Whales that become travel pillows, a really wonderful gadget universe.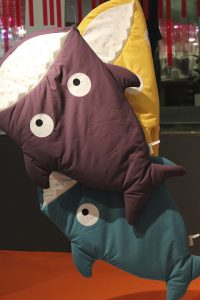 Baby Bites. Fantastic sleeping bags in which magically wish I could stay also I
Family pet, objects designed for other home puppies … Animals are always the most beloved, this design objects exhibition dedicated to them, it highlights their role in a leading position within the family. Nice idea!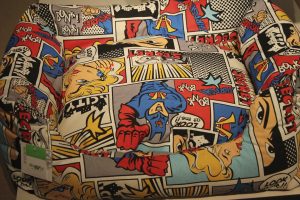 Doggyly. Manufacture special real Italian craftsmanship kennels, considering the design a determining factor.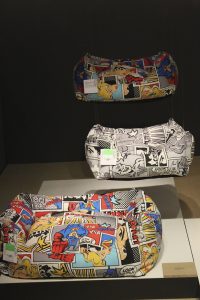 Doggyly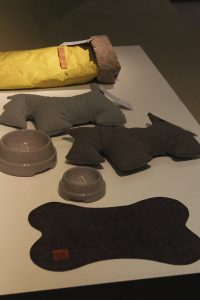 2.8 Duepuntootto "beware of the dog". Beds, bags and accessories for dogs and their masters, beautiful.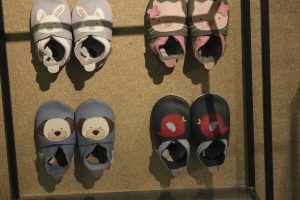 Bobux. Shoes for tiny that combine aesthetic pleasure, comfort and ethical values. The subjects of uppers watching the child, he is the protagonist, and as such should be "considered."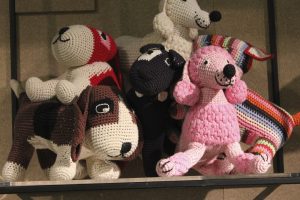 Anne – Claire Petit Accessoires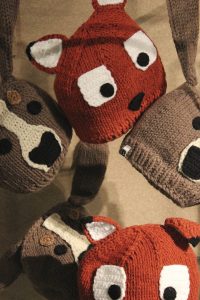 Brekka. Since 1988 outdoor accessories for every need. I love these caps / Zoo.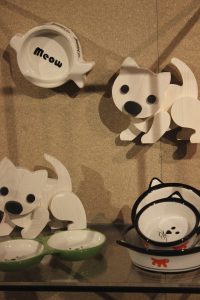 Ferplast. A universe of accessories to make happy our heroes and make more enjoyable our homes.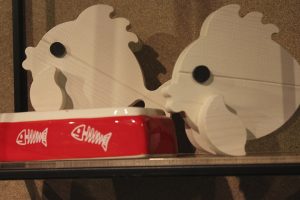 Ferplast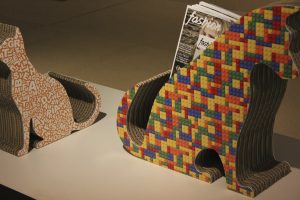 MAUDESIGN. Create furniture starting and using only cardboard. A meeting point between environmental compatibility, design and technology, all Made in Italy. Some time ago I bought a lamp which makes the room of my son special.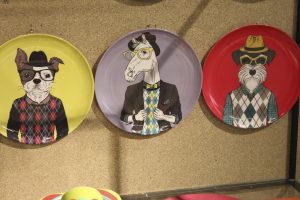 Happy Animals by La Chaise. I fell for these sets of dishes with dogs (but also cats, horses …) with goggles, Borsalino and sweaters "Ballantyne", a very must have!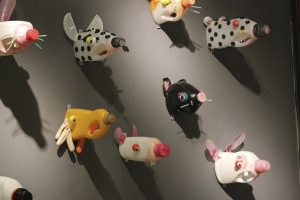 LE BEST-IE. MAGNIFICENT, I repeat, MAGNIFICENT bottles of Dana Camerini.
Lapin House. As always one of the most beautiful productions, brand thirty-year of history, characterized by quality and portability, two determinants issues for the baby and junior clothing.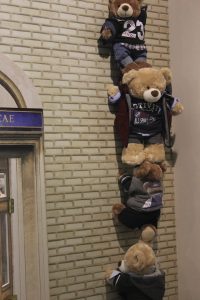 Lapin House
It also concludes this edition of Pitti Bimbo, the interesting thing about this exhibition is that together with its consolidated and famous brands, there are a lot of space to the new companies, to value actually smaller realities that at the end, for creativity and quality, are big. It is nice to see how Italy or the rest of the world (a 50% higher rate is made, here at Pitti, the foreign exhibitors) is characterized by making a good job creating objects and products wonderfully interesting. Although economy and markets entered a phase not particularly happy and easy, this aspect can only make us positive.
Good life to everyone!
Beatrice