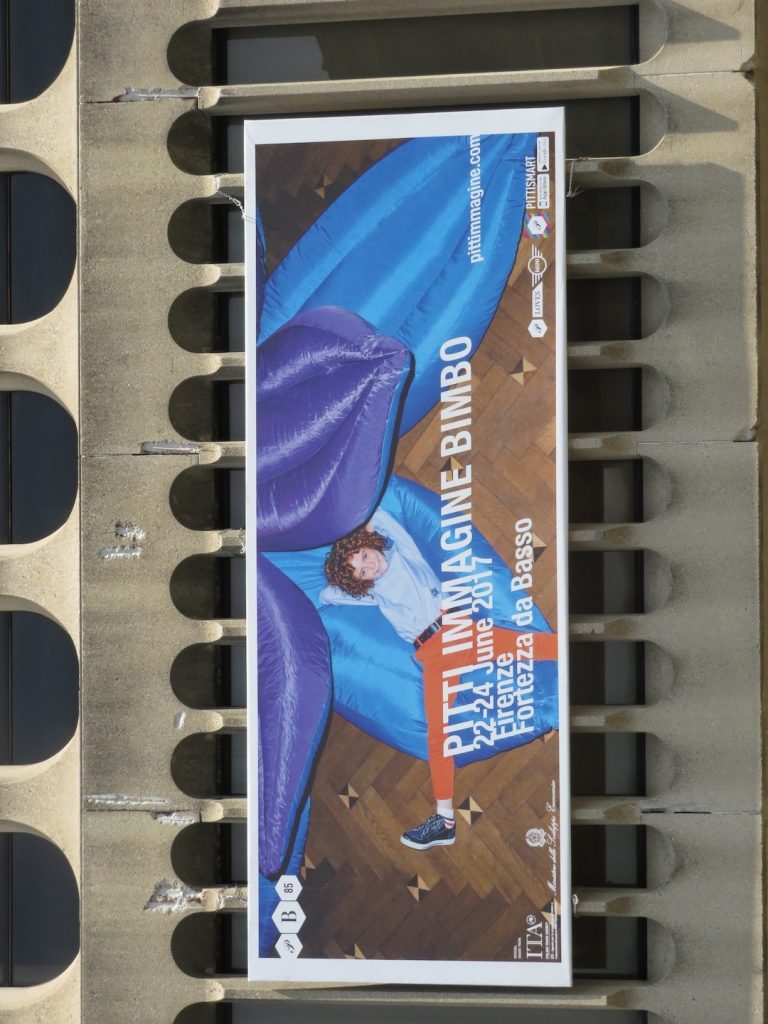 Banner Pitti Immagine Bimbo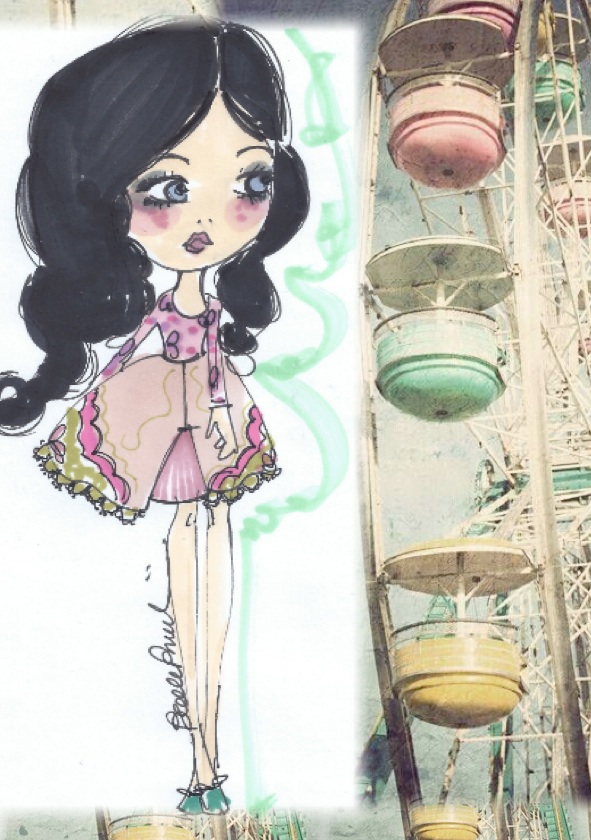 "Little Cloud" by Beatrice Brandini
The 85th edition of Pitti Bimbo was completed, confirming the international exhibition for children and teenagers. Many events at the fair and in the city have contributed to making it all the more interesting, but as always have been the clothes, accessories and lifestyle products, dedicated to the kids universe, to make it a masters, with very different proposals, all intriguing, proves that the industry, despite a not too favorable economy, is constantly evolving and ALWAYS VERY CREATIVE!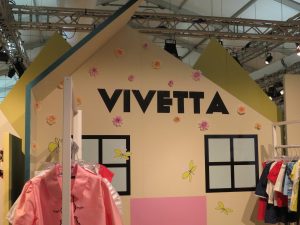 VIVETTA. Delicious, small poems from a world that is now forgotten.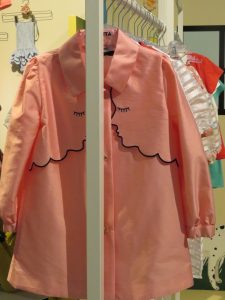 VIVETTA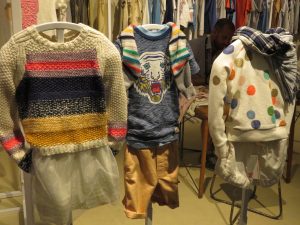 A076. Belgian brand that proposes things of just taste. Interesting materials and the combination of prints and fabrics. For kids who want to be cool just like the older brother.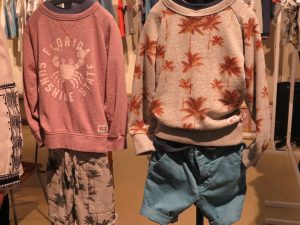 A076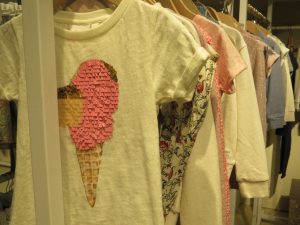 A076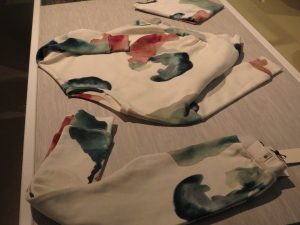 POPUPSHOP, a Danish brand with a sophisticated and conceptual taste. Cuts, prints, fantasies, nothing is left to chance but everything is very stimulating.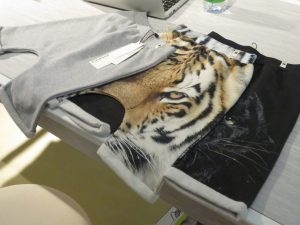 POPUPSHOP
POPUPSHOP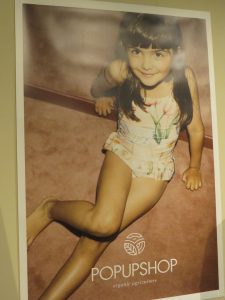 POPUPSHOP
POPUPSHOP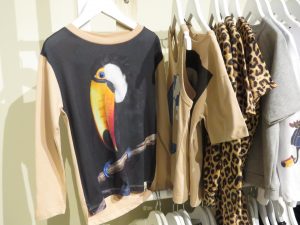 POPUPSHOP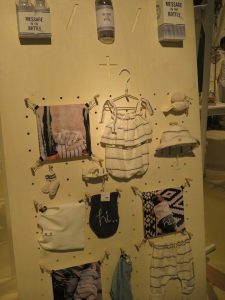 MESSAGE IN THE BOTTLE. I confirm that this is a very fascinating 360 ° concept, from packaging to product. A Spanish project that we love very much.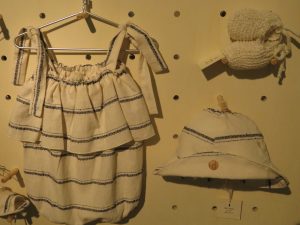 MESSAGE IN THE BOTTLE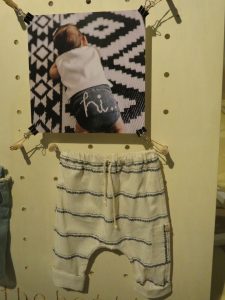 MESSAGE IN THE BOTTLE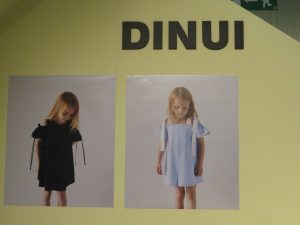 DINUI
DINUI, a sophisticated Korean brand. Cuts and solutions that would be perfect, beautiful, even for the big ones. Clean and cutting edge lines, not discounted, especially because they are adapted to the baby's world.
DINUI
I have developed some mood boards on those that will be the driving themes and trends for next season Spring – Summer 2018. Something seen at the fair, others from my point of view.
The first theme, "ECO FLUID",  blends ecological attention to the desire not to appear, to not identify with a specific genre, a specific taste and class, a fluid fashion. I've called it "ECO FLUID" Sandy colors, natural and "rustic" materials, such as linen, gauze, cotton muslin.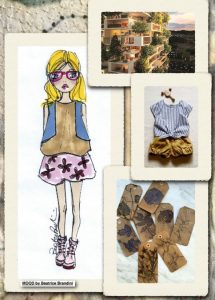 "ECO FLUID" mood by Beatrice Brandini
The second theme is "SAFARI ADVENTURE". The theme feeds on animal and camouflage prints, geographic maps, flora and fauna taken from the wildest savannah. But it's not the usual folk safari, the colors are acidic, the undressed, the adult prints, the natural materials blend with the more technical ones. We hope that the desire for adventure will make kids passionate and wake them up from that annoyance caused by video game and mobile addiction.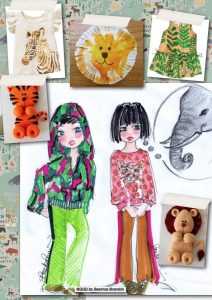 "SAFARI ADVENTURE", mood board by Beatrice Brandini
I called the third theme:  "WE DRESS AS THE SAILOR". A timeless classic, the sailor's taste materialized by stripes, a palette on blue tones. What's more elegant in the summer of a t-shirt striped with a white trouser? Nothing!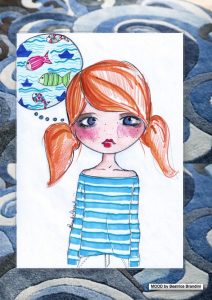 "WE DRESS AS THE SAILOR" mood by Beatrice Brandini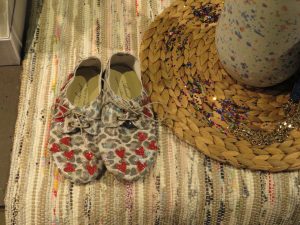 ANNIEL. I'm in love with this brand that makes beautiful shoes and that I photograph every time. Boho chic without being banal, small ballerinas that are not simperings, it is not easy to create uppers mixing genres and obtaining a refined result like this.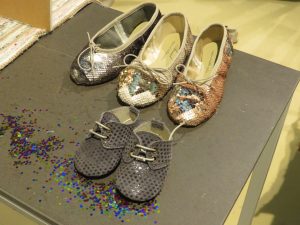 ANNIEL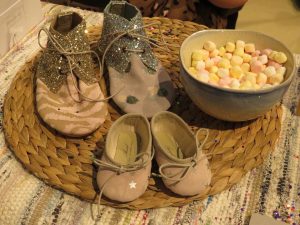 ANNIEL
ANNIEL
LA MASCOT, I found these little dummies and these delicious little men and ladies really cute.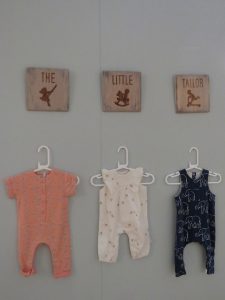 THE LITTLE TAILOR, an English brand of clothing and accessories for early childhood. I liked it because it's simple but at the same time stylish. Production (and attitude) that often works very well with the British.
Layout of the APARTMENT area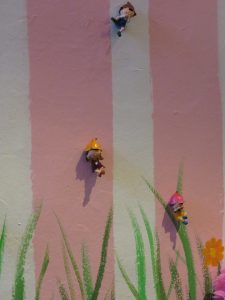 PÉRO. Yes, I confess it every time, I adore this brand. Wonderful set-up, wonderful collection and accessories, a natural and chic attitude, for human beings who want to get used to beautiful, creative, poetic … from childhood.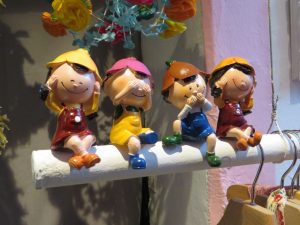 PÉRO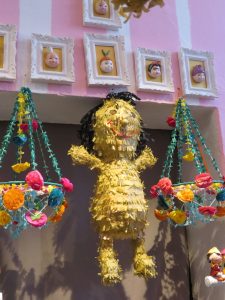 PÉRO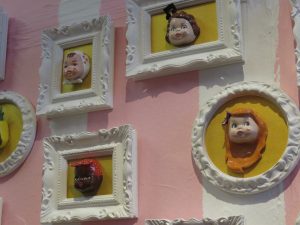 PÉRO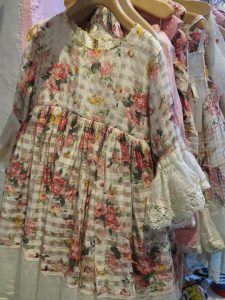 PÉRO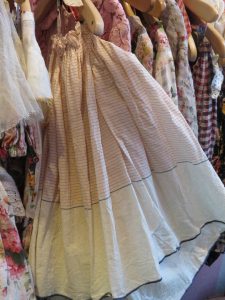 PÉRO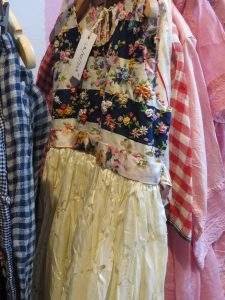 PÉRO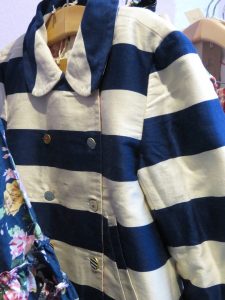 PÉRO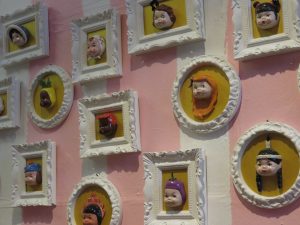 PÉRO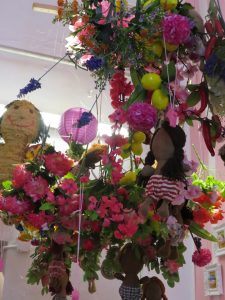 PÉRO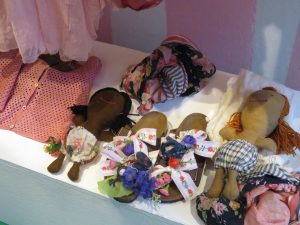 PÉRO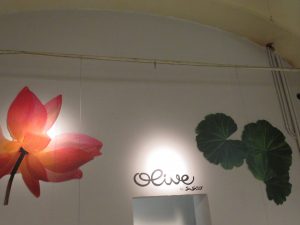 OLIVE, an Italian brand that makes beautiful things. Manufacturing Made in Italy, as well as the choice of fabrics and accessories, all of the highest quality. It is a product that combines very well with romance and style. A look at the past with great news.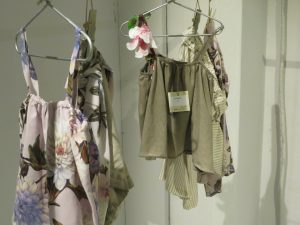 OLIVE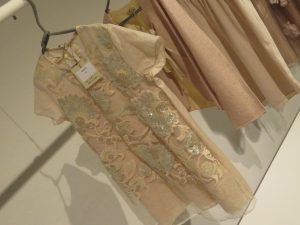 OLIVE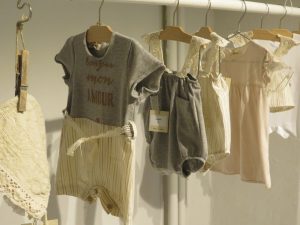 OLIVE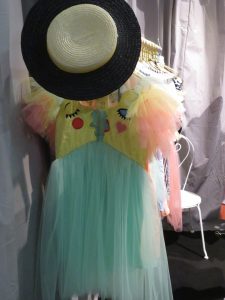 RASPBERRY PLUM. Another confirmation is more than positive. For children who are not afraid to be watched, for those full of imagination and personality. A fashion we like and that makes us entertain with its poetic irony.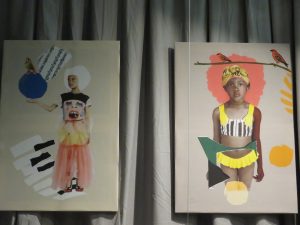 RASPBERRY PLUM
RASPBERRY PLUM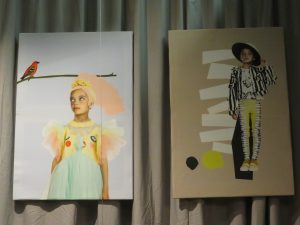 RASPBERRY PLUM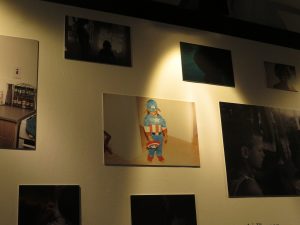 Wall dedicated to the magnificent images of the cult magazine "kid's wear".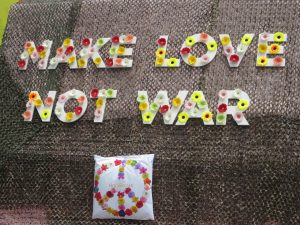 HAPPINESS. Brand full of ideas, prints, applications, embroidery, without falling into the kitsch but even being cool. This is not so easy as loading is likely to exceed, but they are always very good. Finally the slogan, we need it so much….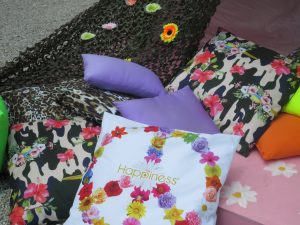 HAPPINESS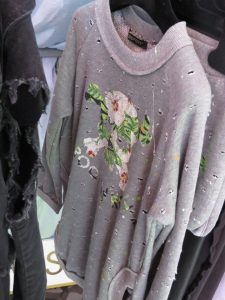 HAPPINESS
HAPPINESS
HAPPINESS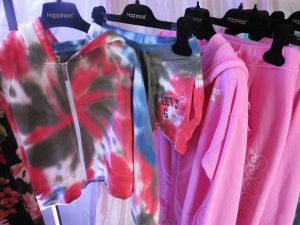 HAPPINESS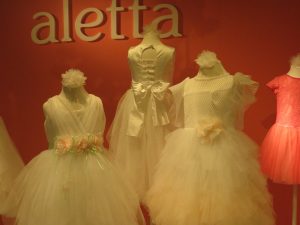 ALETTA. Another brand "Made in Italy", in fact I would say "Made in Tuscany", as the production takes place all over the territory. And it is a primacy that now can do very few brands and that in the end it rewards. In the product and in the quality. Reliability. Dresses for princesses or queens. A taste of ceremony that remains refined, and this is an exercise not very easy to realize. Good!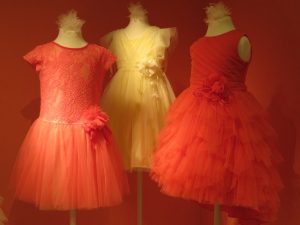 ALETTA
ALETTA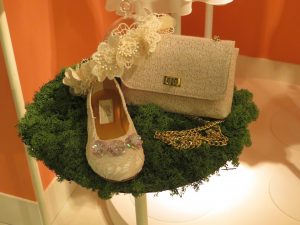 ALETTA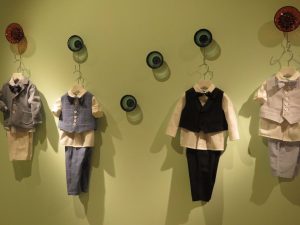 ALETTA
ALETTA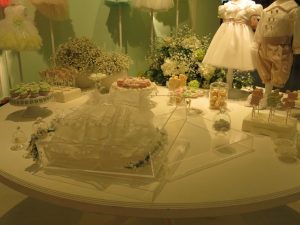 ALETTA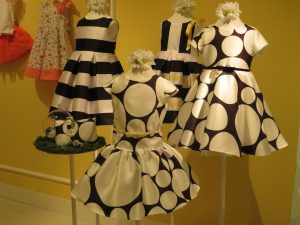 ALETTA
I conclude this first part that seemed to me to be full of ideas. These manufacturers are very good, we try to value them and not to keep them, I am referring to our ruling and political class. I do not have miraculous recipes, but a bit of common sense would not blur (see transport strikes during fairy days, calendars crossing, hospitality and elasticity, WORKING COST).
Over the next few days more posts on Pitti BIMBO show.
Finally a small but great recommendation, the most important thing is that children are the future, we give them love, respect them, treat them adequately to their age, even through clothing. That does not have to be our own projection, but their desire and choice, a way of expressing their personality since childhood.
Good life to everyone!
Beatrice