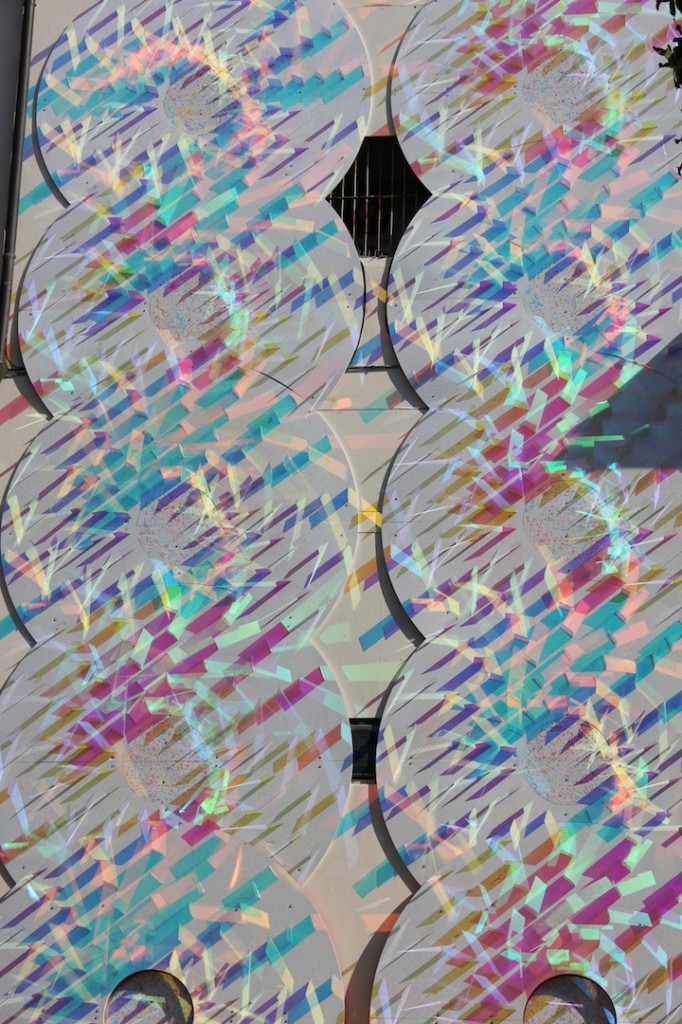 Exhibition 88th Pitti Uomo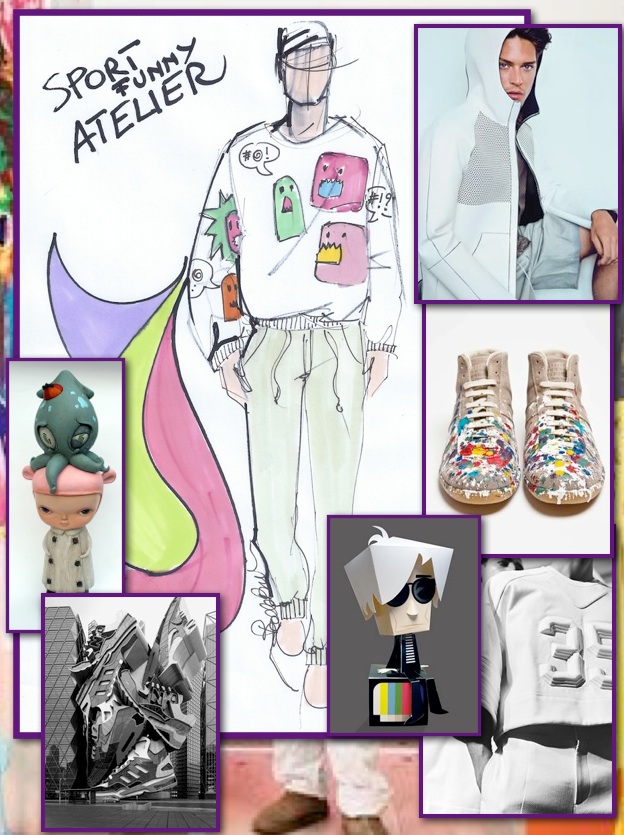 Mood "Sport Funny Atelier" by Beatrice Brandini
We're back with the second part ….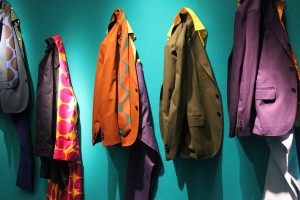 Massimo Piombo, tradition and modernity, rich fabrics and research. A touch of eccentricity that makes the difference
Massimo Piombo
The Bisonte, the leather goods with flair and quality, skill and craftsmanship. A timeless classic ….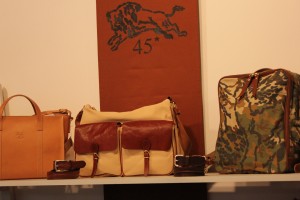 Il Bisonte
Rota, pants from 1962 as high couture
Begun Khan, cufflinks as jewelry, jewelry as cufflinks, absolutely beautiful
Massimo Alba, very refined concept, clothing, accessories, a real "global lifestyle"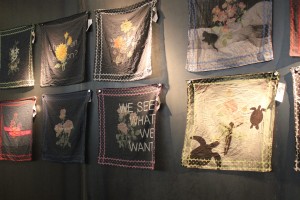 Massimo Alba, and then the wonderful handkerchiefs ….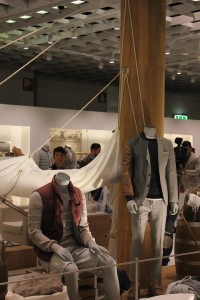 Brunello Cucinelli, beautiful collection, as always refined but also very wearable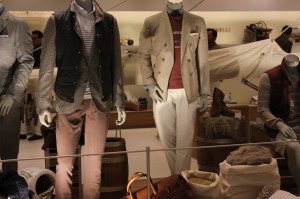 Brunello Cucinelli
F.H. Gulf Italia, helmets, clothing and motorcycle accessories really interesting. Ironic, edgy, but always modern with vintage touches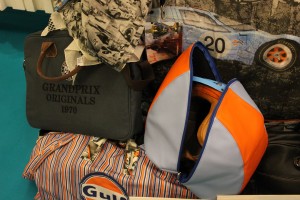 F.H. Gulf Italia
Jack Moran, fantastic shoes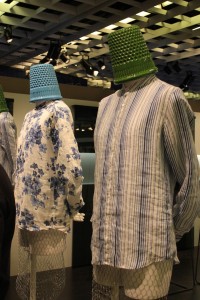 Bagutta, the shirts!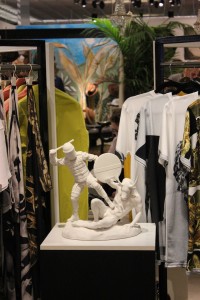 This is not clothing, beautiful and suggestive t-shirts and sweatshirts, wearing them you can enter another world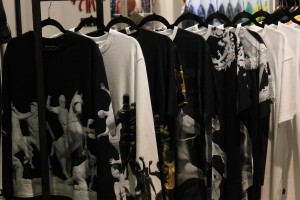 This is not clothing
YII, pure vanguard. Playful and dreamlike creations, and poetic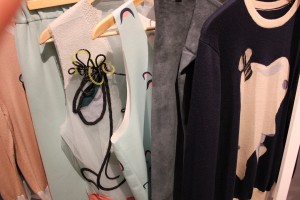 YII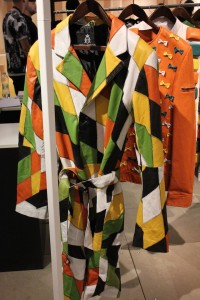 Helen Anthony, leather creative and ironic. For those who look from clothing eccentricity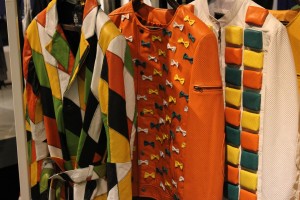 Helen Anthony
Gabriele Pasini, beautiful collection. Fine with back touches for a metropolitan Dandy … Collection of the "family" Lardini or tradition as a must
Gabriele Pasini
I made 4 Mood inspirational gathering, in my personal view, the most significant trends of this Pitti Uomo for the S/S 2016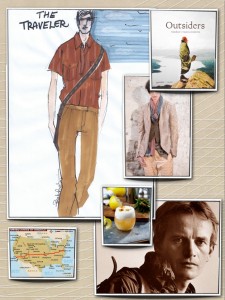 Mood "The Traveler" Beatrice Brandini. For a traveler a little nomadic and a little Hipster. Warm colors, natural fabrics and wrinkled. Important accessories, such as scarves and shawls, but also bags to collect the companions of trip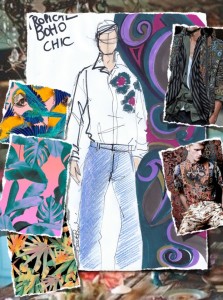 Mood "Tropical Boho Chic" Beatrice Brandini. Tropical flowers and iconography in key Bohemian. Jeans paired with over precious … Details that make distinguish, as embroidery and applications, batik prints or tie dye unfinished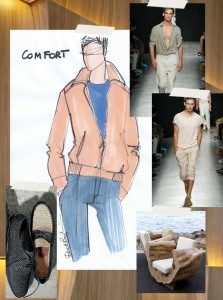 Mood "Comfort" Beatrice Brandini. Neutral colors and simple shapes. For a relaxed look and comfortable. Precious are the materials and processes. Jersey, gauze, cotton, washed silk … but too many twists that recall the work of straw or bamboo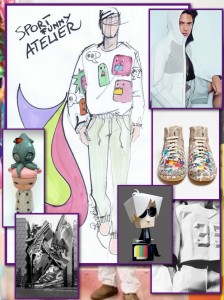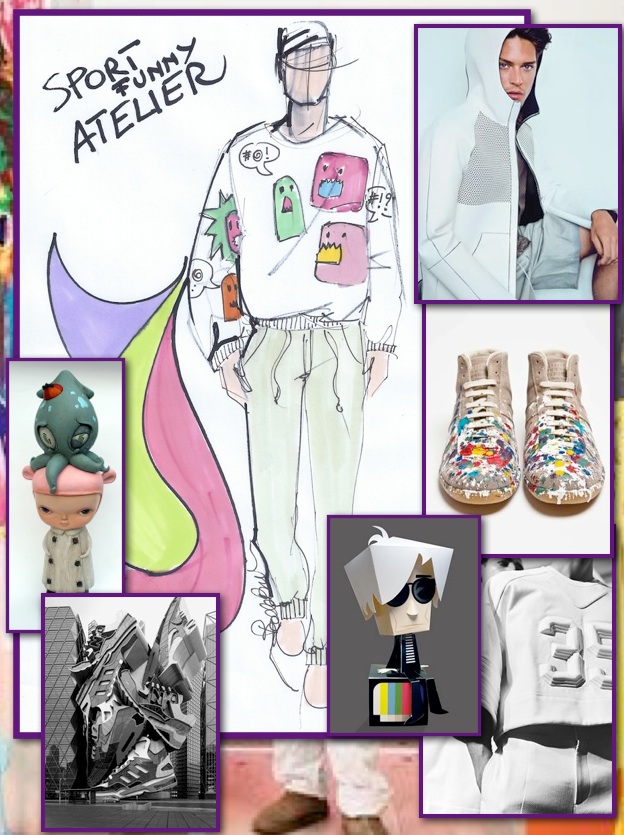 Mood "Sport Funny Atelier" of Beatrice Brandini. Sportswear conceptual but with ironic and artistic tone  The heads can become palettes where express their imagination and creativity.
Urbanears headphones precious!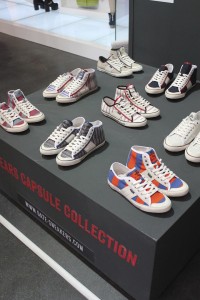 D.A.T.E, are crazy about these sneakers, always different and always surprising
D.A.T.E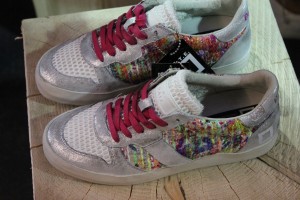 D.A.T.E 
Coolbox, accessories irresistible. For those who are still a bit 'child (hooray!), For those who in the life everyday, like, also through an accessory, have fun and play. I would have bought all …
Coolbox, fantastic cover for smartphone
Sempach, from the Swiss Chriss a timeless collection, simple and functional, very interesting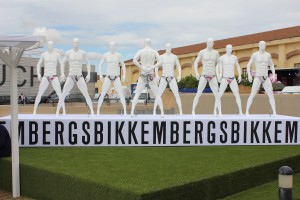 Construction Bikkembergs, always dramatic and manly
Menti & Talenti, travel bags very beautiful … printed, crumpled, colorful, customized …
O.X.S shoes that seemed created by experienced writers or infamous tattoo artists. Uppers magic
O.X.S
Stand Proraso, the art of making a beard. Large barbers alternated creating little masterpieces of shaving .. on stage … for all barber addicted
Stand Proraso
Ravazzolo, great class and good taste
Ravazzolo
Lock & Co., beautiful hats with a back taste, for an elegance that endures over time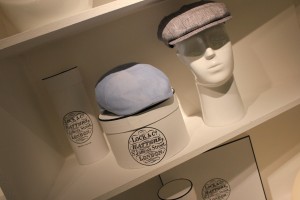 Lock & Co.
Special installation The Ways of Man, a project dedicated to #laviadelluomom, from very milan street  Via Gesù, the epicenter of the Italian Lifestyle male. At each edition we'll talk about another way of luxury, traveling around the world …
Installation Pitti Colors!
See you at the next edition of January 2016 … it was as always a great pleasure!
Good life to all!
Beatrice