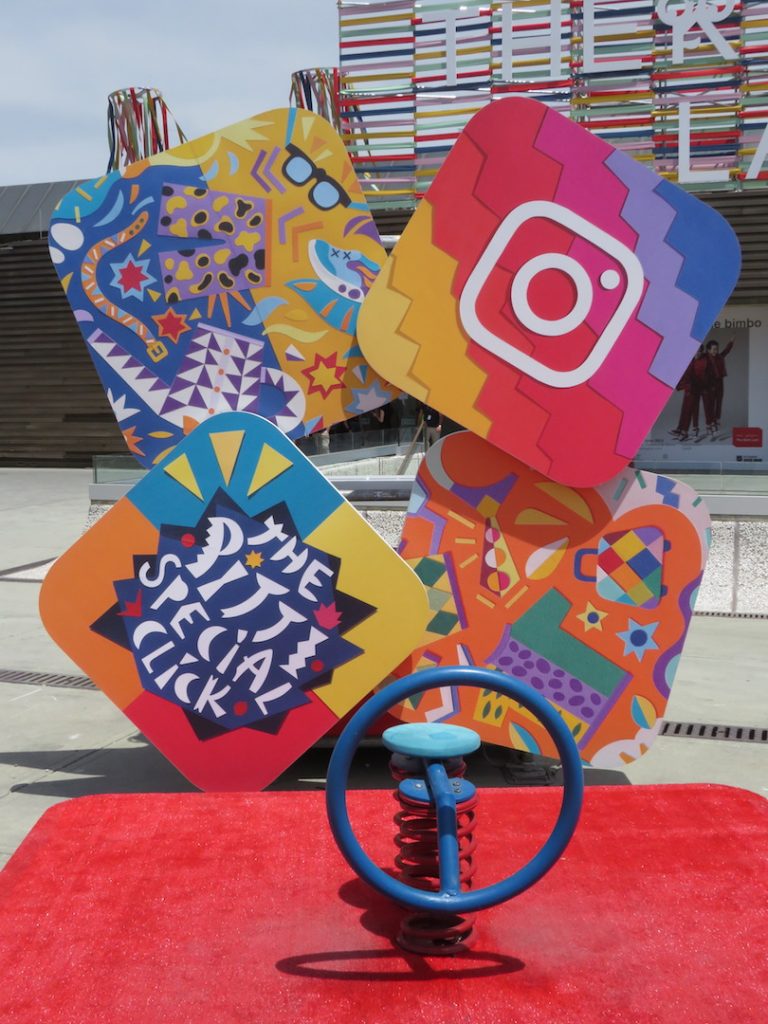 96th Pitti Uomo setup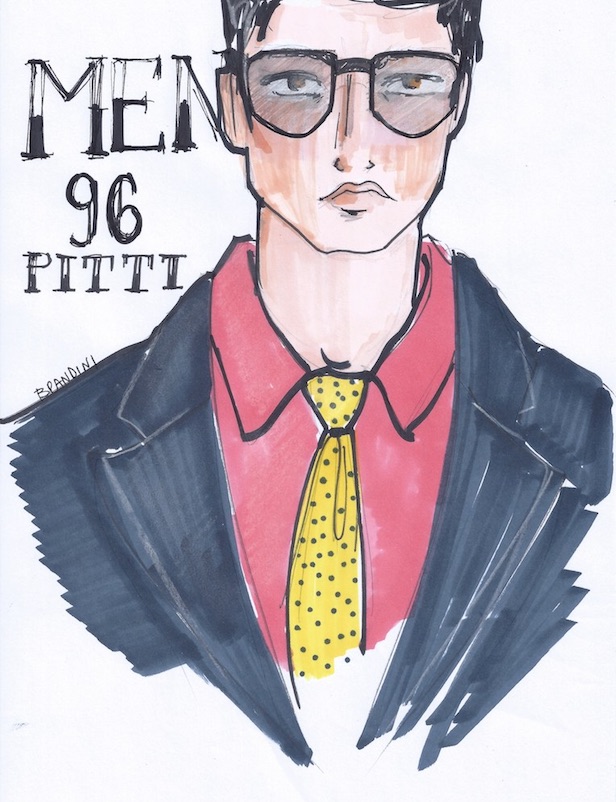 "Tony" by Beatrice Brandini
The 96th edition of Pitti Immagine Uomo, the reference exhibition for men's fashion with its tailoring, lifestyle, sportswear and accessories collections, has just ended. An unmissable appointment to discover new trends, new brands, young designers and collaborations for new markets, confirming that this show is the spearhead offering a true cross-sectional proposal for men.
The closing of the fair registered 30,000 visitors overall, of which 18,500 internal buyers and 8,500 foreigners. The present brands, total 1,220, must be considered satisfied especially for the induced created by the online since, in the four days of the fair, 352,000 pages were viewed and 3.8 million interactions in social media.
The first series of images is dedicated to the iconic sportswear brands that have entered the history of sportswear by right.
COLMAR all very beautiful collections presented at the fair. A retro taste that is inspired by tennis, but also acid and pop colors with an eighties flavor, an Italian story of quality and style.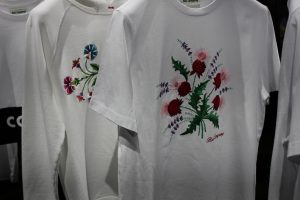 BEST COMPANY. A new interesting course of this brand that has characterized an era, that of the paninari, in which having the Best Company sweatshirt was a status symbol. Now the collections are more clean, the cross-stitched embroidered part with refined solutions is interesting.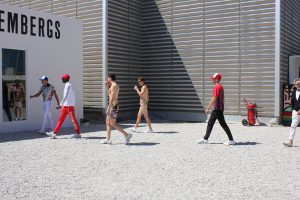 DIRK BIKKEMBERGS pure energy, color, prints and a cult for the enhancement of male physicality.
ELLESSE Brand that together with a few others has contributed to the birth of "Made in Italy" also in sport. Important work in recent years with an eye on the past and the other projected into the future. Positive and strong impact of the stand here at Pitti.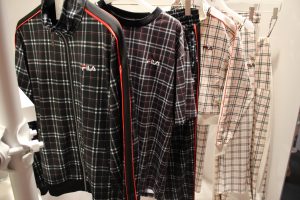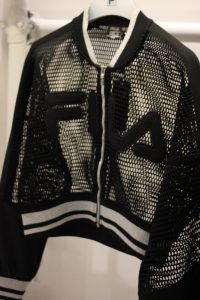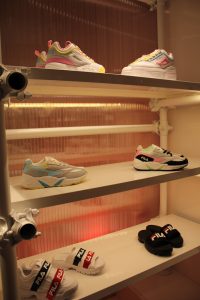 FILA Another iconic brand in sports fashion that preserves the allure of the beginning intact. Very nice the check collections and the glamorous and sexy feminine part. Good because they are not fossilizing in the success of the last seasons but they also experiment with courage.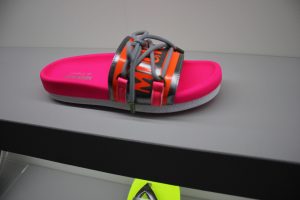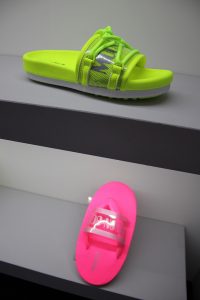 MOON BOOT A universally recognized brand for après-ski, it has overturned the conventions by proposing a summer collection here at Pitti and has done it wonderfully well. If they always leave an impression on the snow, probably with this collection it will be easy to leave it even on the sand. Gorgeous! I'm sure I'll see them wearing stars like Rihanna, Drake or Justin Bieber.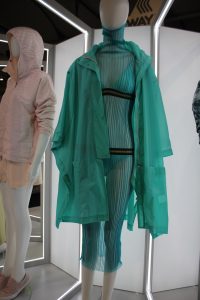 K – WAY Beautiful collection. A confirmation of a work that always looks forward to experimenting with shapes, volumes and materials. Personally I would like to have them all because they are all adaptable to a different use spent in the 24 hours. There is indeed street, bon ton, conceptual, but they are not individual themes, they are an entire collection aimed at the consumer, the attentive and refined one that also wants to stand out with a rain jacket.
I have developed 5 small boards on what I believe will be among the most significant trends for the summer of 2020.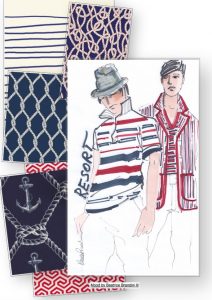 RESORT
STRIPES above all. Madras, marine designs inspired by flora and fauna but also sailor knots and anchors. A mix of colors whose primary are blue and red. A timeless style, a bit retro. Jackets, shirts, polo shirts, sweaters; the codes of sportswear interpreted in a chic way. Cottons, opaque viscous, grosgrain, prints.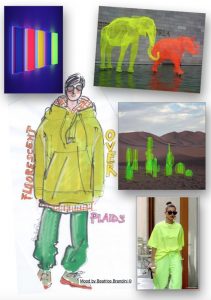 SPORTY COLORIST
OVER. Wide volumes, bright colors and vitamins. Street style, checks; PVC, silicones, rubberized mesh.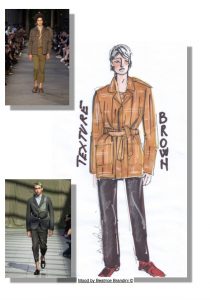 TEXTURE BROWN
A NEW CLASSIC. A new classicism in which brown and black mix together giving rise to a new shade. Deconstructed sartorial shapes. Light wool, wool and viscose, satin.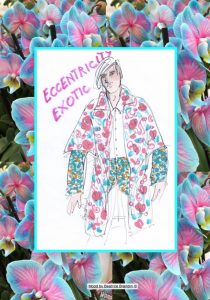 EXOTIC
FLOWERS and jacquard designs. Tropical and exotic mood. Still lifestyle and streetwear in volumes. Soft colors. Printed fabrics.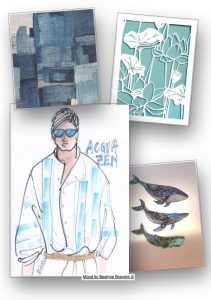 WATER ZEN
CLEAN SOPHISTICATED. Clean, soft lines. Linen, cotton poplin, gauze, cotton drill.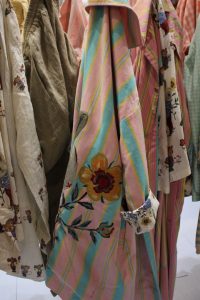 Péro. That with this brand and me is a visceral love. Precious collections full of poetry and refinement. Surprising outfits for originality and irony. From the dwarf sailors of last year, to the pair of waiters was a bit trembling, Irresistible!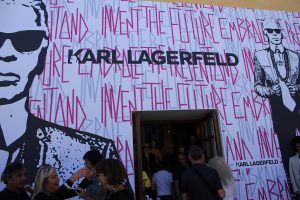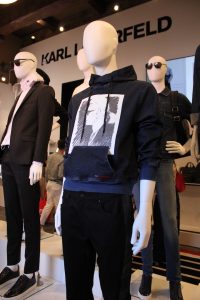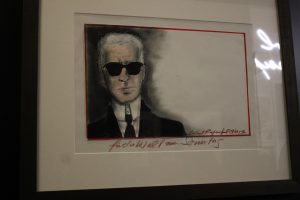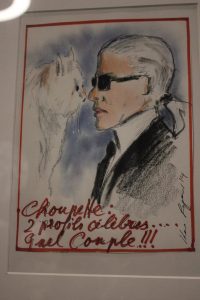 Karl Lagerfeld. Great emotion for the first collection after the death of his mentor. Stand featuring memories, photos and the splendid drawings of the unforgettable Karl. Sebastien Jondeau, personal assistant for more than 20 years of Lagerfeld, will be, by spring 2020, menswear ambassador of the line.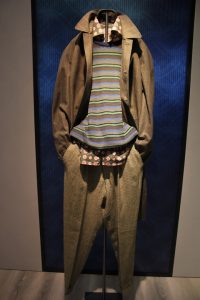 Drumohr. A sartorial design with an artisan flavor, precious raw materials especially for the processing of yarns. A timeless elegance that has among its admirers jet-setter personalities from all over the world, including, in the past, a class icon like Gianni Agnelli.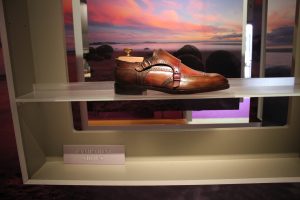 MAKE: a magic box in which the project that enhances the new generation of artisans from around the world. Collections and special objects such as: Stefano Cau, Chapal, Marie Weber, Casablanca 1942, Cultero, Zamparini Shoes.
MOVE Officine del Cappello. Also in this case I will never get tired of photographing and posting an image of this incredible artist, Massimiliano Amicucci, who for over 30 years has been making wonderful hats for fashion and international film and theater productions. Among the latest works, those produced for "Catch-22", "Rachel", "Phantom Thread", "The Darkest Hour",  "Loro" by Sorrentino …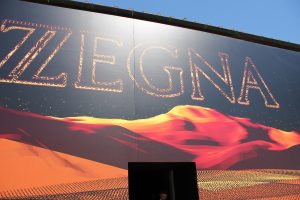 Z ZEGNA A fantastic collection that, season after season, reconfirms itself for its creativity, beauty and innovation. This year the attention to the planet is even more important with "A conscious Lifestyle", materials obtained from recycled and recyclable fibers, "water-friendly" treatments and washes that significantly reduce water consumption. Feather-weight materials, Madras motifs, iridescent textures, outerwear with large volumes, technical and printed mesh with a super-soft feel. If I were on the company board I would never miss Alessandro Sartori, the Artistic Director.
This concludes my overview dedicated to the 96th edition of Pitti Uomo, a business that is worth 9.5 billion euros and which sees exports at 67%. Confirming that in the world there is more and more desire (and necessity) of Made in Italy.
Good life everyone!
Beatrice