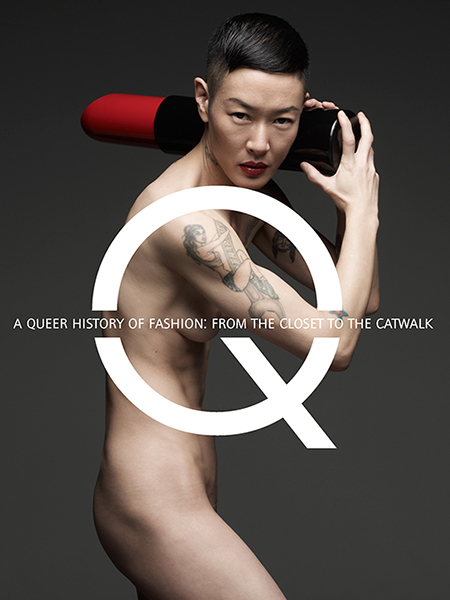 Cover catalog "A Queer History of Fashion: from the Closet to the Catwalk" exhibit at FIT in New York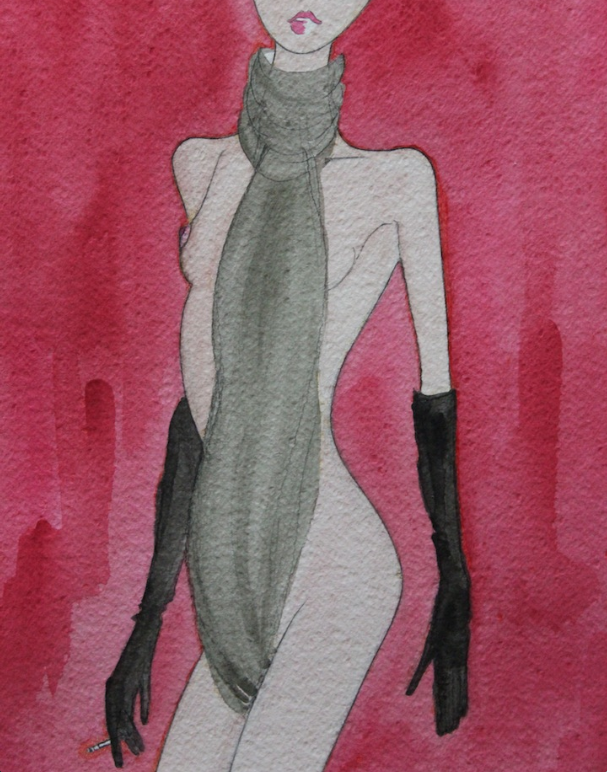 "Colette" by Beatrice Brandini
At the Museum at FIT, in New York, there was a very interesting exhibition, which ended yesterday, especially for the value of the intrinsic message of the same: A Queer History of Fashion: from the Closet to the Catwalk. From the translation of the word QUEER you can already understand a lot. QUEER adjective to describe what is bizarre, curious, odd, original, quirky, eccentric,  but also a noun to mean gay, homosexual.
So the term Queer as social criticism towards those who tend to label the human race.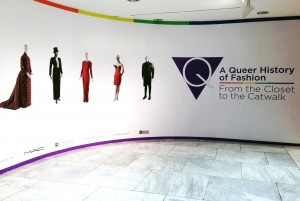 Fashion is all over this, fashion plays on its eccentricity, the curiosity it generates in people and especially in their desire to possess, originality, trying to be always new and different, to amaze and to talk about it, but fashion is also made mainly by its protagonists, incredible creators, often homosexual.
The first reflection I ask to myself is because in this context, gay people are "allowed" (horrible but comprehensive word), as well as in all creative environments, while outside, in the life of every day often still have to hide their identity, for fear of not being accepted, for fear of hurting families not yet ready, for fear of not having the same opportunities for a person hetero.
The exhibition's curator, Valerie Steele (with Fred Dennis), as well as director of the Fashion Institute of Technology, said that for many years, gays have been hidden from history. She said: "Recognizing the historical influence of gay designers, and stressing the importance of the role of fashion within the same community, we see how gay culture has been central to the creation of modern fashion. "
Mannequins and images on the exhibition, Gaultier 1984, Versace 1992 and McQueen 2010
The second one is related to the fact that diversity, understood as that which is not equal to us, is, and should be, a stimulus, an opportunity, an inspiration to something new.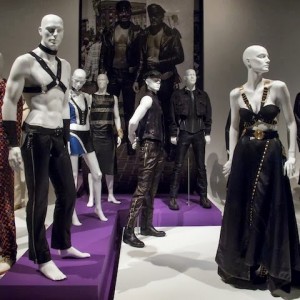 Exhibition "A Queer History of Fashion: from the catwalk to the closet"
In fact, the exhibition explores three centuries of fashion, gorgeous, through the gay and lesbian culture, through androgyny, dandyism, transgression, street and underground worlds, revealing how an eccentric current and scorned for this, then gave birth to a anticipatory trend in fashion and costumes daily.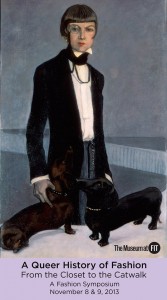 The exhibition focuses not only on metropolitan phenomena such as punk, but also on the contribution that fashion has made to the female image through the years, such as Dior's New Look in 1947, the YSL tuxedo in 1966, or to Gaultier's conical bras in the 1980s.
And yet it comes to dandy style, garçonne , aesthetic trends that have liberated women, redesigning a female gender social and cultural development.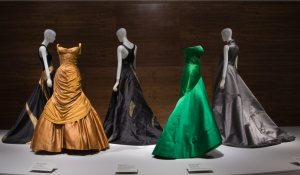 Dresses on the exhibition
The show told through Balenciaga, Dior, Saint Laurent but also McQueen, Gaultier, Versace fashion. A path of manners but also social and historical facts with highlights such as the Stonewall riots during which homosexuals have come "out to the closet" (again closet wardrobe but also storage room), AIDS, with a tribute to designers killed from this terrible disease, the traditional tailoring of suits for weddings egalitarian.
The creations choices are of course all directed to represent a woman theatrical, sensual and showy.
But for me the "biggest" of this exhibition is its message, to pay tribute to gay designers of the past as an excuse to encourage people to tolerate and hopefully embrace diversity.
Good life to all!
Beatrice