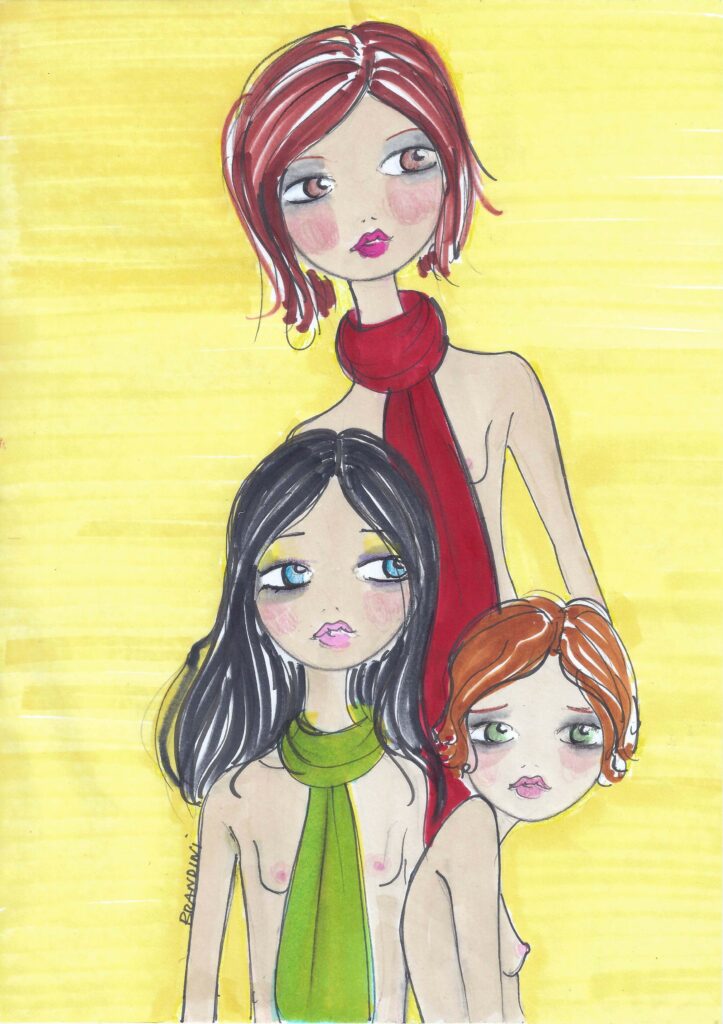 "The beauty of youth" by Beatrice Brandini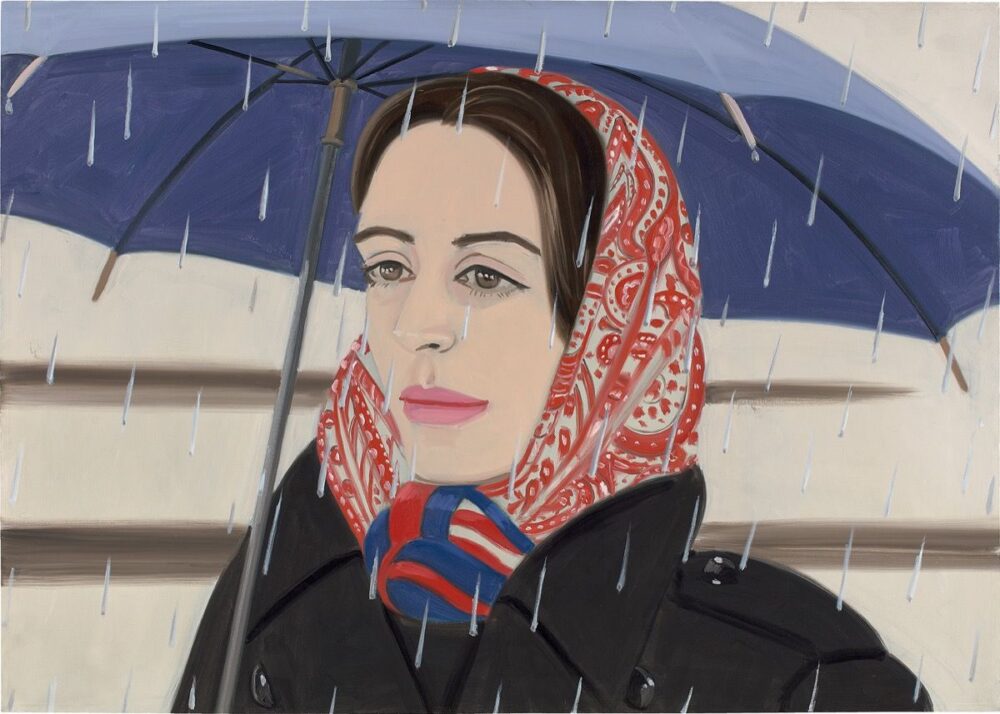 Alex Katz: "Blue Umbrella I", 1972. Private collection © Alex Katz,
From 15 May to 18 September 2022, there is a new unmissable exhibition at the Mart in Rovereto: "La Vita dolce" by Alex Katz, from an idea by Vittorio Sgarbi, curated by Denis Isaia.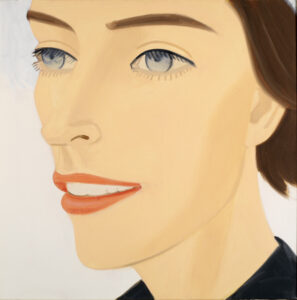 Alex Katz "Libby", 1991, private collection © Alex Katz
On display 50 large and very large works, made between the nineties until today.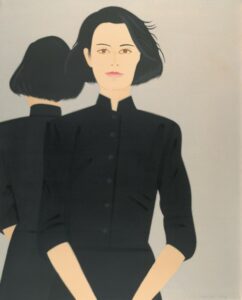 Alex Katz "Alba", 1992, lithograph © Alex Katz
Alex Katz was born in Brooklyn in 1927 to Russian parents who emigrated to America. We are in the years in which the Abstract Expressionism of Jackson Pollock, Mark Rothko, William de Kooning is rampant … Graduated from the Cooper Union Art School in Manhattan in 1949, he has always distinguished himself for a realistic painting, mainly dedicated to the portraiture of friends and family, in particular to his wife Ada, who has always been his source of inspiration. Katz immediately began to use monochromatic backgrounds, which became a distinctive feature of his style, anticipating Pop Art.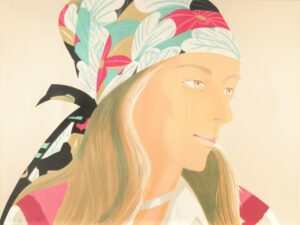 Alex Katz "Anne", 1973 © Alex Katz
In the 1960s he moved to painting made directly on shaped aluminum sheets, a practice that was constant throughout his career. He experimented with printing techniques, lithography, screen printing and woodcut, also working as a set designer and costume designer for the choreographer Paul Taylor. In the late 1980s he concentrated his attention on large landscapes that the artist himself defined as "environmental", involving the viewer who somehow feels enveloped by the nature he observes.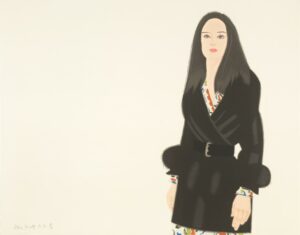 Alex Katz "Maria 1", 1992. © Alex Katz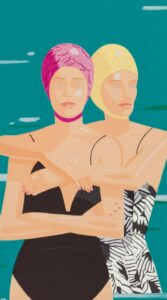 Alex Katz "Eleuthera", 1999. © Alex Katz
But it is mostly the faces, those he paints, suspended, decontextualized by places and years, dedicating most of the portraits to Ada, his wife, and asking her each time to play a different role, remaining true to herself; a bit like directors do with their muses, Antonioni with Vitti, Bergman with Ullmann, Rossellini with Bergman, Truffaut and Ardant …
Alex Katz on the pages of Harper's Bazaar in 1962
Alex Katz on the pages of Harper's Bazaar in 1962
We could say that Ada is for Alex what Rouen Cathedral was for Monet, the French expressionist was looking for the perfect light, Katz looking for the essential, for simplicity, depriving the paintings of unnecessary details.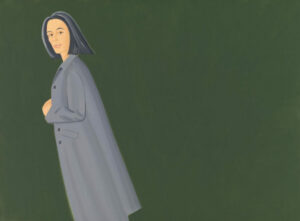 Alex Katz: "Grey Coat", 1997. © Alex Katz
This artist is one of the most influential figurative painters of the twentieth century, defined as the master of American realism, his works have reached exorbitant figures, and are present in the most important public and private collections in the world.
Alex Katz Chance 1 (Anne) and Chance 3 (Darinka), 2016. © Alex Katz
I have always loved Katz's works for their essential elegance; he is an artist who has not undergone changes over the decades, his painting is practically the same as in his early days, refined and synthetic. But by observing his works you can contextualize them for a detail or an accessory, a bit like an undated fashion magazine, but by leafing through it you understand what his codes are and above all to which specific period they refer.
American Fashion mood by Beatrice Brandini
Alex Katz is not a painter who has often been exhibited in Europe, the exhibition at the Mart is an opportunity to get to know him better.
Good life to everyone!
Beatrice