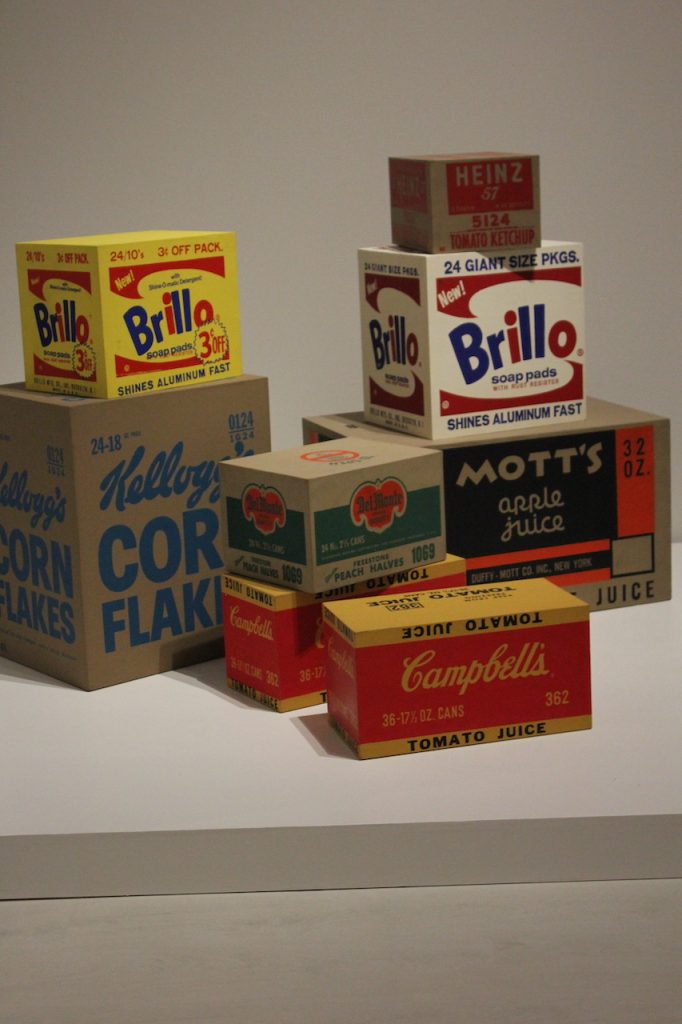 Andy Warhol Campbell's Tomato, Del Monte peach, Kellogg's Corn … boxes, 1964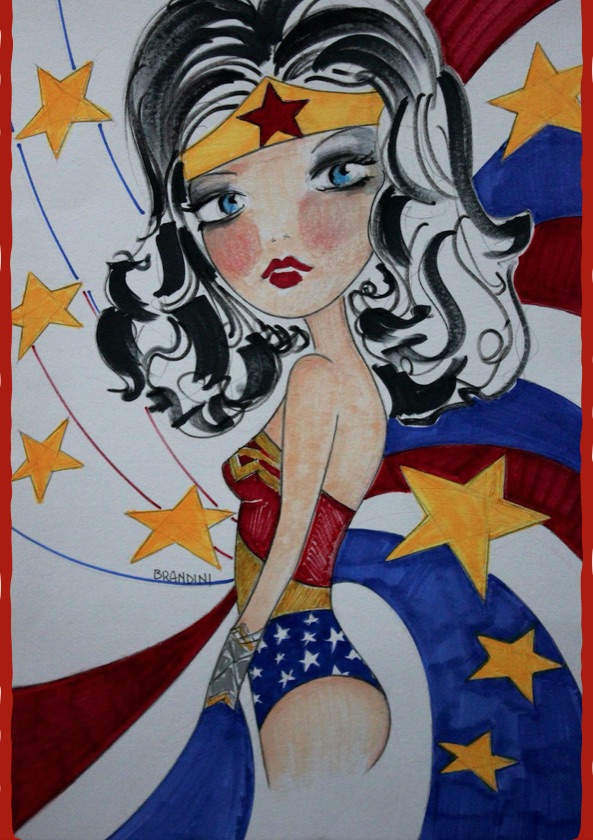 "Wonder girl" by Beatrice Brandini
From 28 May to 29 August Palazzo Strozzi presents American Art 1961 – 2001, a major exhibition celebrating modern art from the United States of America, through 80 works by 55 artists such as Andy Warhol, Mark Rothko, Roy Lichtenstein, Barbara Kruger, Robert Mapplethorpe, Cindy Sherman and many others.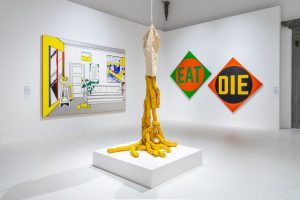 Preparation of the exhibition, credits Palazzo Strozzi
The exhibition offers an extraordinary journey through important and iconic works that have characterized American art from the Vietnam War to the attack of 11 September 2001.
Cinema Odeon press conference, Florence
The Director General of the Palazzo Strozzi Foundation, Arturo Galansino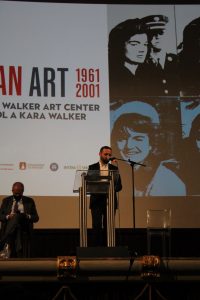 The curator of the exhibition Vincenzo de Bellis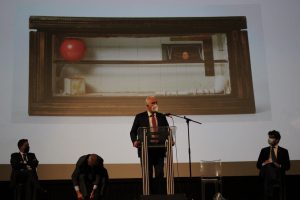 The President of the Region Eugenio Giani
It is a "popular" exhibition, some of the works on display have rightfully entered the iconography of modern art and the collective imagination, but this exhibition is even more powerful and important, contextualizing it in the historical moment we are living. American art has always dealt with important issues such as civil rights, social justice, the figure of women in society, the allegorical criticism of consumption, etc. etc., unresolved issues, still of great relevance today.
Barbara Kruger Untitled, 1985
Robert Longo National Trust, 1981
The exhibition, curated by Vincenzo de Bellis (Curator and Associate Director of Programs, Visual Arts, Walker Art Center) and Arturo Galansino (General Manager, Palazzo Strozzi Foundation), testifies to the interesting and multifaceted American artistic production. From Pop Art to Minimalism, from Conceptual Art to Pictures Generation, up to the 1990s and 2000s.
Alongside the well-known names already mentioned, there are a number of younger artists who will surely become the Warhol of tomorrow.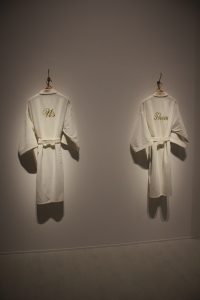 Gary Simmons Us and Them, 1991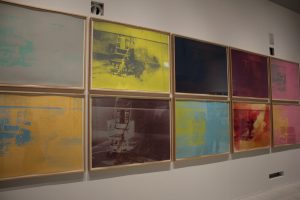 Andy Warhol "Electric Chair, 1971
Claes Oldenburg Shoestring Potatoes Spilling from a Bag, 1966
Some of these works are exhibited for the first time in Italy, thanks to the collaboration with the Walker Art Center in Minneapolis, and its curator, the enthusiastic and generous Vincenzo de Bellis. A journey that starts from the 60s, with a revolutionary movement of Pop Art, to move to the 70s, 80s up to 2000, in which other voices, such as the female one of Kara Walker, conclude this exciting journey with social themes still unsolved.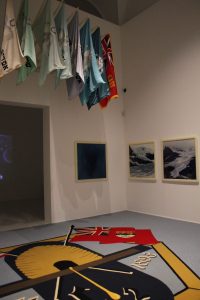 Matthew Barney room, foreshortening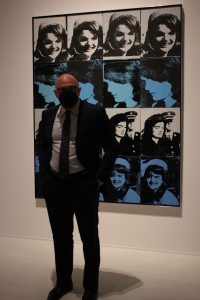 The Director General of the Strozzi Foundation, Arturo Galansino, in front of the work of Andy Warhol Sixteen Jackies, 1964
Special attention is paid to some key figures of these forty years, such as that of Andy Warhol of which 12 works are present here, such as the famous Sixteen Jackies (1964), dedicated to Jackie Kennedy in the aftermath of JFK's death.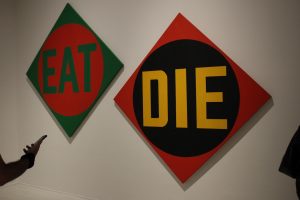 Robert Indiana The Green Diamond EAT The Red Diamond DIE, 1962
Kara Walker, graphite on paper, pencils and watercolors, 1997 – 1998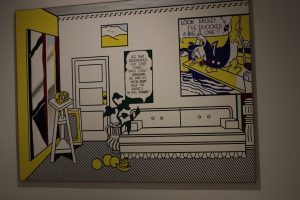 Roy Lichtenstein Artist's Studio No.1 (Look Mickey), 1973
How wonderful that the Museums have been reopened and that art has resumed its appointments. And how wonderful those who have always tried to organize exhibitions like this, spreading beauty and thought, debate and admiration, giving emotions that finally make us feel good.
Fashion American History with its Pop Stars by Beatrice Brandini
Fashion American History with its Pop Stars by Beatrice Brandini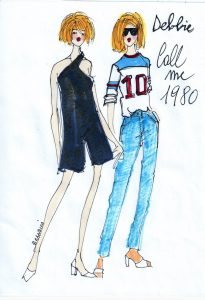 Fashion American History with its Pop Stars by Beatrice Brandini
Fashion American History with its Pop Stars by Beatrice Brandini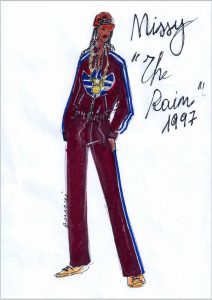 Fashion American History with its Pop Stars di Beatrice Brandini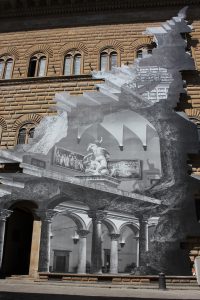 The façade of Palazzo Strozzi with the wonderful work of JR
Good life to everyone!
Beatrice