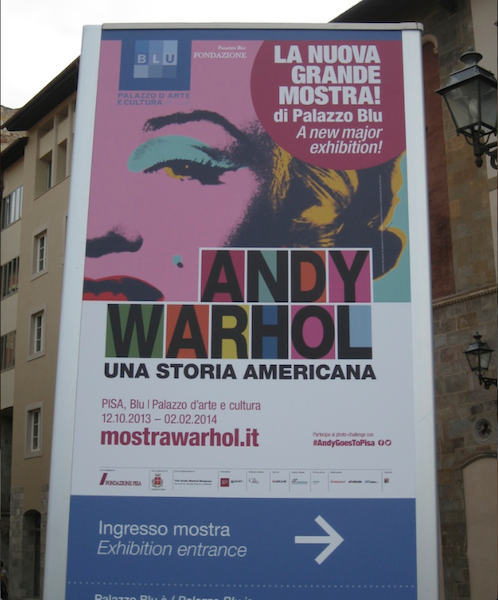 Banner of exhibition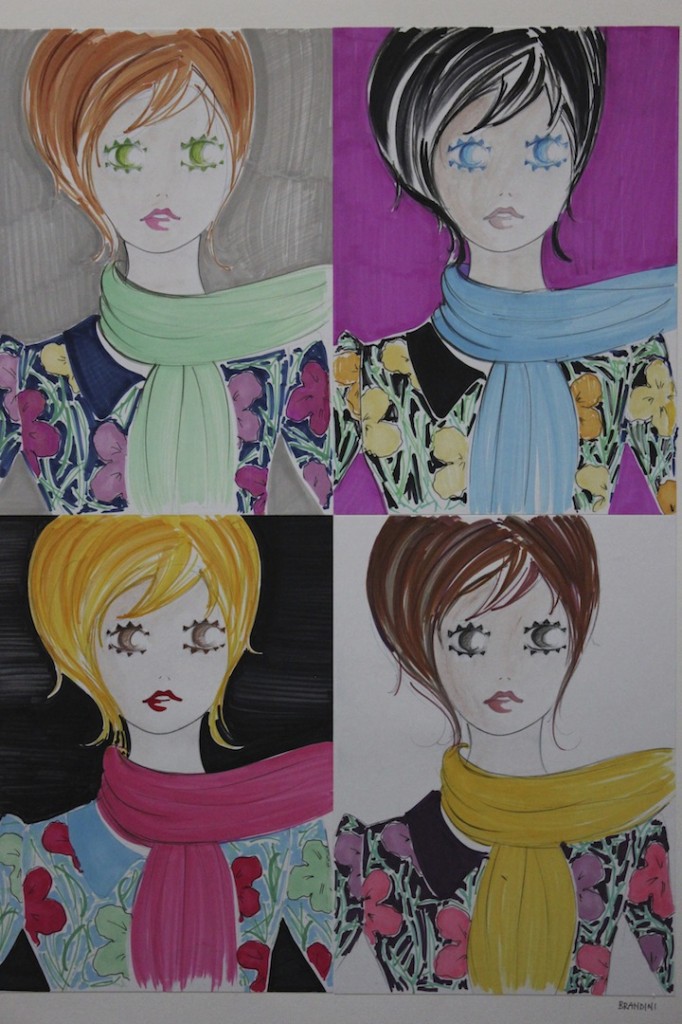 "JULIE" by Beatrice Brandini  
Andy Wharol: "Everybody must have imagination"
"I think having land and not ruining it is the most beautiful form of art that you could wish for." Andy Warhol
I went to see a beautiful exhibition in Pisa: "Andy Warhol's an American story," in the enchanting Palazzo Blu, will be open until February 2, 2014.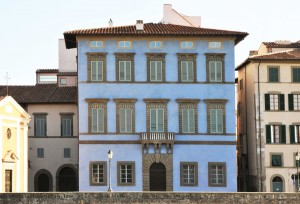 Blue Palace, seat of the exhibition
I must say that Warhol isn't one of my favorite artists, usually I love more strong eccentricity (Picasso or Carrà), or the beauty of the forms ( Casorati…), but I must admit to Warhol a great merit of making the art more popular, and to have innovated with different experiments (retouched photos, polaroid, the same subject repeated endlessly) and therefore, like all those who try to do something new and different, he has all my estimate .
The exhibition, divided by theme, wants to emphasize not only the poetry of Warhol, but  wants to be also a portrait of a country, America, in a period of history that changed the face of the world, I think the death penalty, Kennedy assassination, Vietnam, Woodstock, as well as boxes of detergent, soup cans , the portraits of Mao and Marilyn have become icons and testimony of an era,changing the world of American Art and then, the world.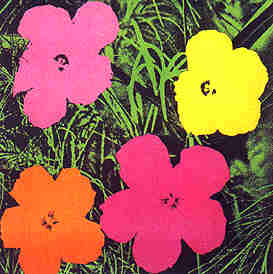 Andy Warhol, Flowers, 1964-1970  The Sonnabend Collection, New York
The dividing line between art and the audience disappears with Andy Warhol, routinely target that was not taken into account by the art system (a little 'snob), because it was considered intellectually incapable and without purchasing power, by this time has an important role, thanks to Andy Warhol and Pop Art. And vice versa: "What's really great in this country is that America started the costume for which the richer consumer buy essentially the same things as the poorest ", then Andy Warhol can be called the first "product " of globalization.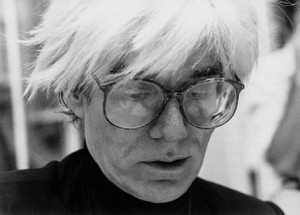 Andy Warhol, cultura.comune.pisa.it
Andy Warhol was born in Pittsburgh, Pennsylvania, in 1928. From an early love photography (the basement of the family home is used as a darkroom to develop photos that Andy shooting with a Kodak, was only 9 years old!), the movie stars who clips from magazines, cartoons, comics and of course ART. He moved to New York late teens, working as an illustrator for major magazines and immediately obtaining credibility and honors. He began to illustrate books and take part in some collective. Began work on important paintings such as those of Elvis or Liz Taylor. Turn film with a 16mm camera.

Think that in the 60's critics called him "the nothingness" Andy Warhol commented: "this has not helped at all my sense of existence"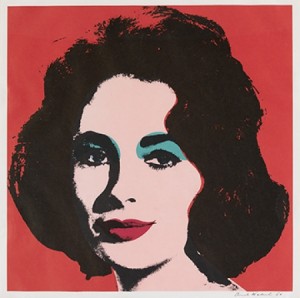 Andy Warhol, Liz Taylor, 1964 The Sonnabend Collection, New York
In 1964 he moved his studio at 231 East 47th Street, large open space that will be called FACTORY.
In 1966 realizes the film "The Velvet Underground and Nico" and "The Chelsa Girls", produced the first LP of the Velvet Underground, the banana on the cover of this disc is designed by Andy Warhol. Famous picture still.
            LP  cover of Velvet Underground & Nico                                      Cover of Interview signed by Warhol
In 1969 he published the first issue of Interview magazine. Important American and European museums exhibiting his works; people such as the Shah of Persia, Mick Jagger, Liza Minnelli, John Lennon, etc, he was commissioned portraits.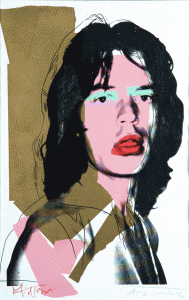 Andy Warhol, Mick Jagger, 1975 The Sonnabend Collection, New York
Between 1972 and 1982 will carry out such masterpieces as the series dedicated to Mao Tse-Tung, Skull, Shadow, Mr. Dollar; collaborate with artists such as Francesco Clemente and Jean-Michel Basquiat.
He will die on February 22, 1987 just fifty-nine years.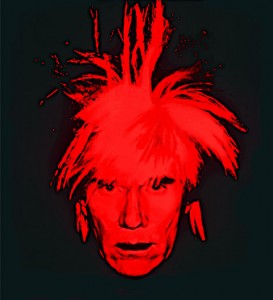 Self Portraits di Andy Warhol
Andy Warhol is one of the very few artists to be even more recognizable and famous of his works, himself a renowned icon .
His creations, a bit 'as I pointed out to Mario Schifano, seem to come from a newsletter, with its dramatic news (the theme of death and the transience of life [the skulls ], the dark side in every human being [the theme the guillotine, the weapons or knives ]); those sensationalist, those on celebrities (the stars represented in the series of portraits), those with political issues (Nixon and Mao), to get to the  advertising " infiltration " (detergents, soups, etc.) . Of this incredible mix it feeds the art of Warhol.
An artist who understood before anyone else the power of the media, the consumer society perpetually anxious to news and products, and especially the "service" that was supposed to make art. I think that if someone in a hundred years will want to know and understand the world between 1962 and 1987, it will be sufficient that documents the work of Warhol.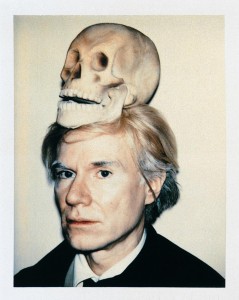 Polaroid "Self Portrait (with the skull)" The Andy Warhol Museum, Pittsburgh
Warhol is laid bare with sarcasm and irony, typical of the great characters with extraordinary intelligence, high culture and great generosity (he left beautiful things enrich our lives), and those like him are people who understand in advance what are the most important things.
Thanks Andy for giving us your vision of the world, probably a "true" and correct vision  for all of us.
Good life to all!
Beatrice