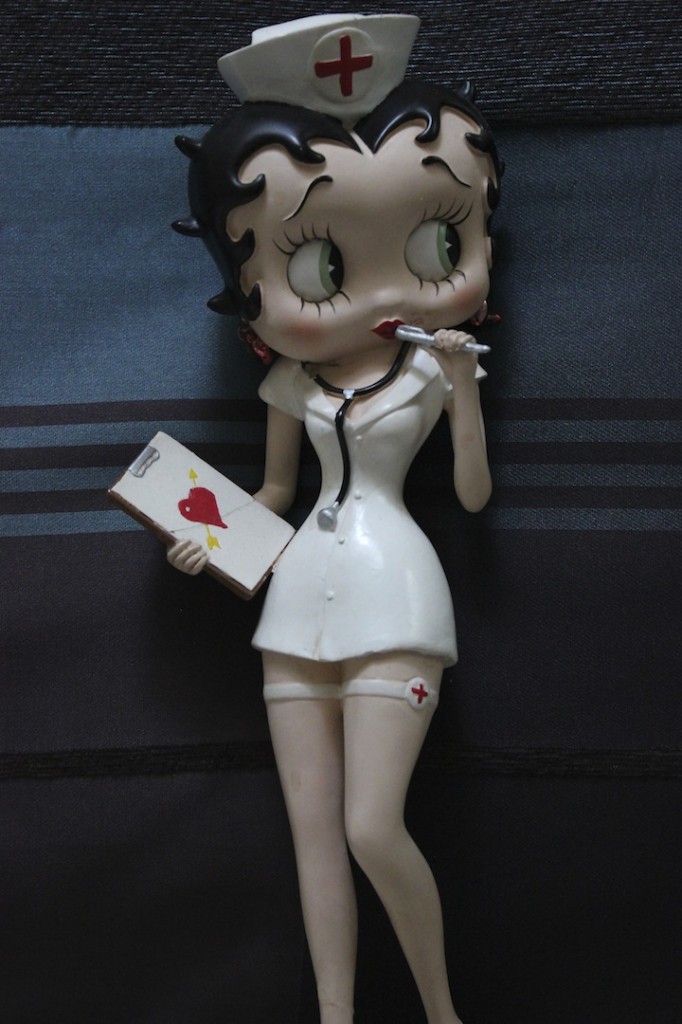 "Angel everyday"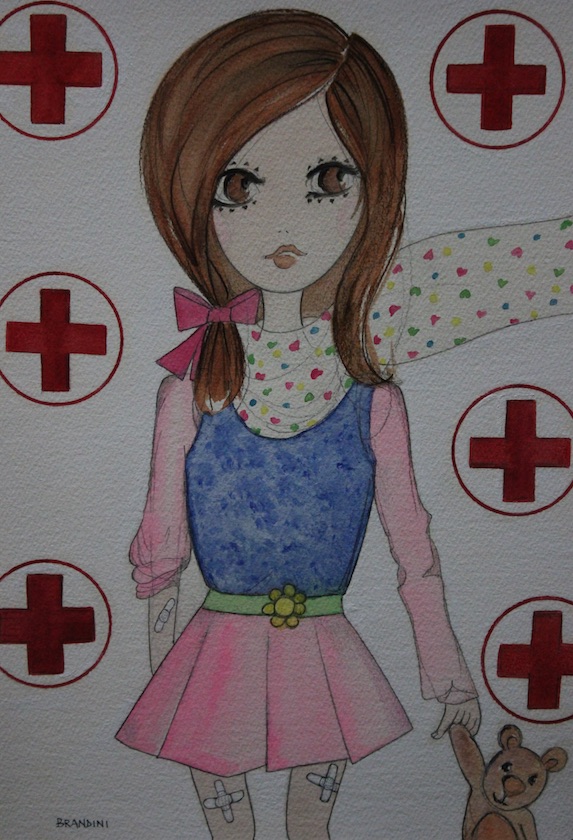 "Little chills" by Beatrice Brandini
I attended with my friend Laura and her little Emma, for a wonderful day of celebration at the Meyer in Florence, "The Meyer Friend", one of the most important Italian pediatric hospitals that once a year opens its doors for a day's visit and celebration for children and parents.
"Costum" Meyer Machine
In a very nice and efficient habitat, usually scene of health problems and therefore of suffering, for once you hear only noises, laughter, shouts of joy, the little ones taken from the running game, by the performances and the many distractions. It was so nice that I could not do my own personal reflection on the entire structure of this   great hospital and all the work that is done on a daily basis inside. More generally, of all the people who take care of us when we aren't  good and we are not able to care for ourselves alone.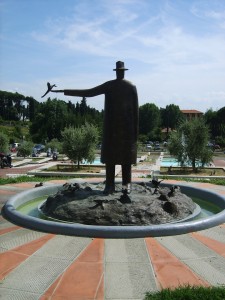 Folon sculpture at the entrance of the hospital 
The Meyer Hospital is an excellence among the world pediatric hospitals, parents seek a cure, sometimes just a comfort / advice or a hope for what they hold most dear in the world, their children.
A nice guest "star": Peppa Pig 
Although the human body is a machine nearly flawless, unfortunately not everything works perfectly. You get sick, sometimes you have the misfortune to be born with something wrong, I always think of those parents and the torment that must be theirs (I think there isn't something worse), and all the people dedicated to the health of others, to their needs, their care, their laments, "Angels every day."
Balloons at Meyer
We are often critical towards them, we want more efficiency, more answers, more availability, less bureaucracy … but then all we benefit whenever we need, so it would be better to think more often about how difficult is the job of the physician, the surgeon, pediatrician, nurse, anesthesiologist …. How much study, how much work, how much stress, how much effort are behind in these professions. People who have studied a lot and often, for the work they do, they take a salary just enough. Always available, always present, always focused. It takes heart, calm, cold-blooded to survive with dignity in all the tensions that accumulate every day through the suffering of others.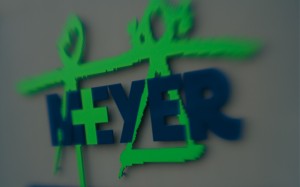 Logo Meyer
Said that, I think that those who work for and with children, always in the medical field, it is, from my point of view, a kind of hero.
Structure / Ceiling Meyer Hospital 
To you "Angels every day", a heartfelt and sincere thanks. I would also like say that criticism is the easiest thing to do, while credit to the sacrifice, generosity and altruism is much, much harder. Therefore I tell you immensely THANK YOU!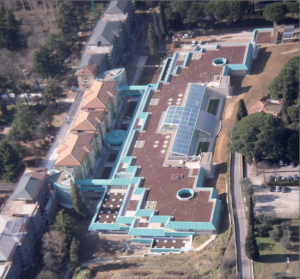 Meyer pediatric hospital complex seen from above 
I would also like other areas of medicine, other hospitals, specialist centers and so on. where probably, sooner or later, will be assigned to all our angel everyday. A special note to the Red Cross and Medici senza Frontiere, always at the forefront of where life has a very low price or none at all … You are magnificent!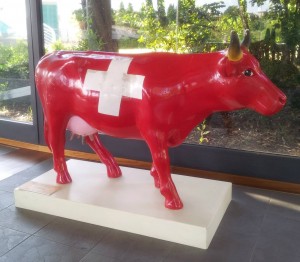 Cow Parade down the hall entrance 
Who knows how many stories, wonderful stories, would have to tell, some very dramatic, others with a happy ending … that never come to light and that could redeem and clarify your work, your very important and risky job. Your mistakes are often irreparable, it comes to life, and the life that is trying to cure or save the lives of all those who love that person (children, parents, siblings, relatives, friends …).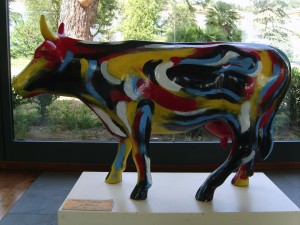 Cow Parade down the hall entrance 
I would also like to thank all the volunteers and ambulance, social services, or providing free service to help and make things work, your work is very useful.
A final thought goes to all the little Meyer that despite the party inside could not attend due to illness and care, I would like to wish them a speedy recovery, and especially to have a beautiful life full of happiness.
It wasn't a post that talked about fashion, art, culture …. events. But sometimes is important to talk about these things, because without giving prominence at those who dedicate their lives to others, everything else is really secondary ….
Two of the greatest designers in the world L. Mattotti and G. Toccafondo, with works inspired by Pinocchio for Meyer 
Good job "Angels everyday", without you there would only be a world of exaggerated suffering.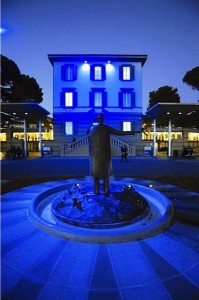 Night view of the Meyer …. Ssssst, goodnight little children….
Good life to all! Good life kids!
Beatrice