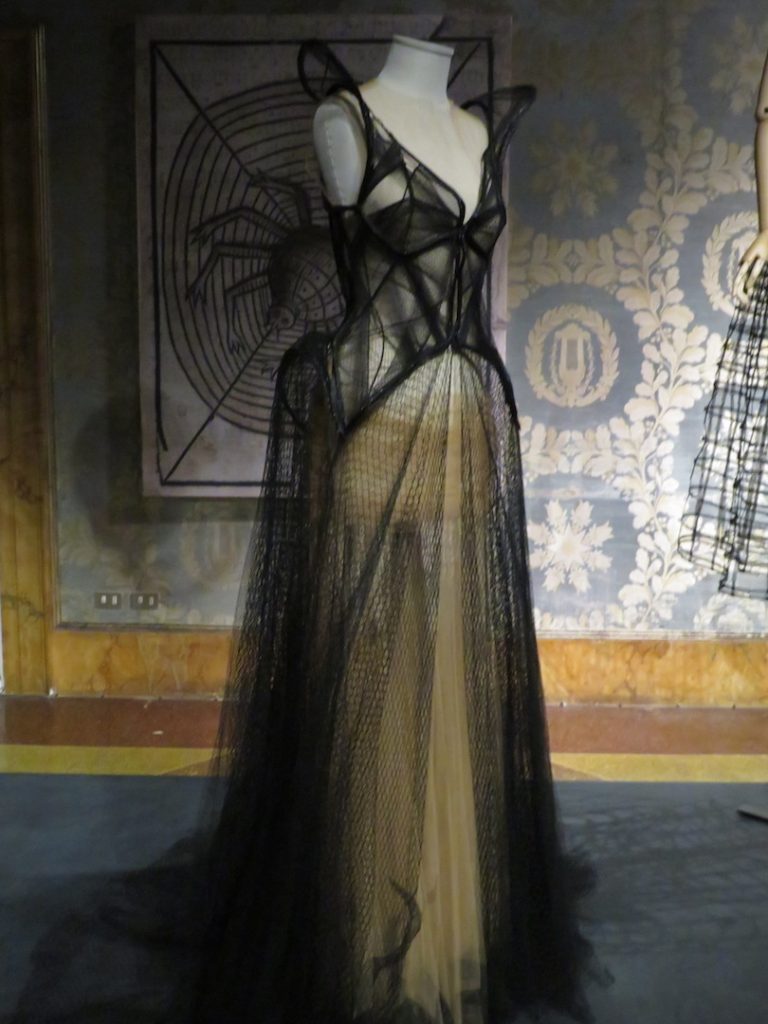 Dress in Animalia Fashion inspired show – dedicated to spiders
"In the spider's web" by Beatrice Brandini
Today we inaugurate a beautiful exhibition at the Museum of Fashion and Costume in Palazzo Pitti: Animalia Fashion.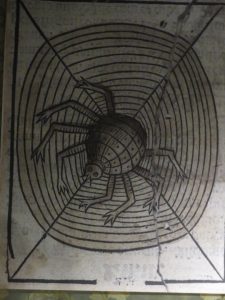 Some models in the section dedicated to spiders. On the background "A spideron on its web", 154. London Welcome Collection
The exhibition, conceived and curated by Patrica Lurati, is divided into 18 rooms with more than a hundred incredible proposals for clothes, accessories, jewelry, paintings and stuffed animals. Each room is divided by theme / animal, there are spiders, swans, snakes, butterflies, parrots, fish, beetles, etc., taking by hand a visitor surprised in an incredible zoological journey that mixes fantasy, enchantment, beauty and amazement.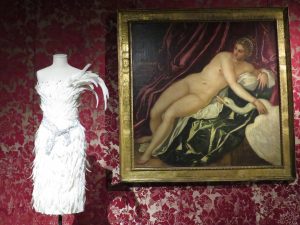 Some models in the section dedicated to feathers. In the background Leda and the swan of Tintoretto, 1551-1555. Florence, Uffizi Gallery.
Fashion has always been inspired by nature, but in this exhibition the influences are less obvious (large absent all types of animallier texture, for example), here nature is mysterious, sometimes disturbing, not really, or just, romantic and feminine.
Some models present in the section dedicated to fish and shells
Models inspired by parrots
This exhibition is in fact a sort of artistic installation, where all the haute couture garments are in symbiosis with nature. Perhaps to want us to whisper how fragile and, at the same time magnificent our planet is.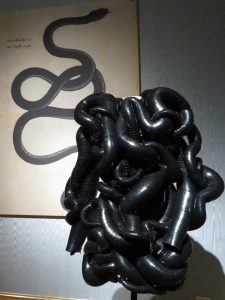 Some models in the section dedicated to snakes
Dresses, accessories and jewelry become an experience, a journey through the history of zoological science, a discovery of shapes and colors that evoke animals.
Some models in the section dedicated to insects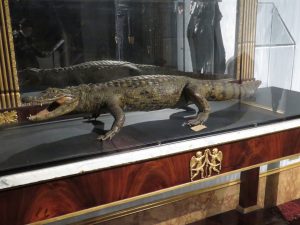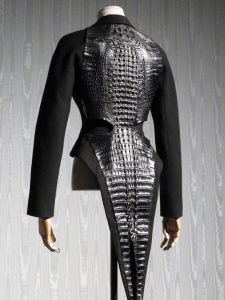 Crocodiles with the magnificent jacket designed by Azzedine Alaïa
The exhibition focuses on clothes created between 2000 and 2018, probably a choice that does not want to go chronologically too far back, avoiding the vintage theme (now overly exploited), but also to be more, consciously, contemporaneous.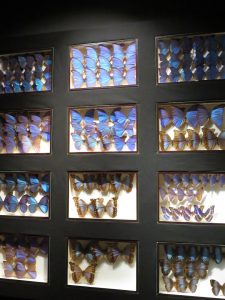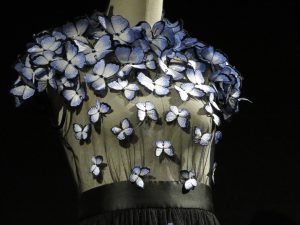 Some models in the section dedicated to butterflies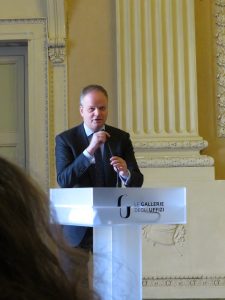 Il direttore della Galleria degli Uffizi, Eike Schmidt 
Animals that are "dangerous" and not quite fun (for example spiders or snakes), are exhibited in display cases, or in formaldehyde, granted by the Florentine Museum of Natural History La Specola, or provided by the Italian Arachnology Association. Therefore, as the director of the Uffizi Eike Schmidt has nicely pointed out, even the most suggestible visitors are still calm, the path is safe!
The artist Bjork with a dress by Maria Pejoski
Models inspired by animals and nature by Elsa Schiaparelli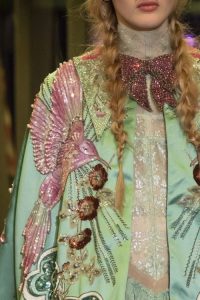 Gucci models designed by creative director Alessandro Michele
It 'just a beautiful exhibition, certainly the context facilitates the task of those who set it up (like all the exhibitions that are done in an extraordinary city and in buildings historically unique in the world, such as those in Florence). I'm sure it will attract a lot of visitors, not just those who are passionate about fashion. Beauty has no boundaries or rules, in beauty, just like in this exhibition, it is very easy and pleasant to get lost.
Some models by Alexander McQueen, perhaps the designer who, more than any other, has been inspired by nature with absolutely surprising results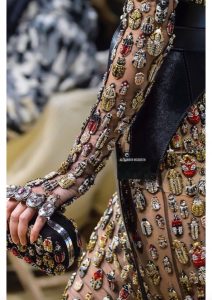 Details where animals and fashion meet and happily coexist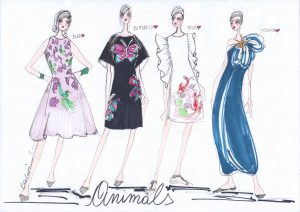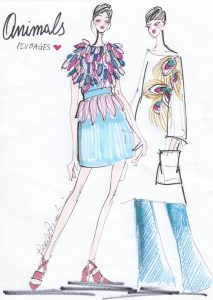 Fashion sketches animals inspiration by Beatrice Brandini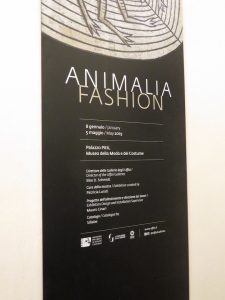 Exhibition banner
Finally I want to dedicate two words on the theme of nature and sustainability, a theme on which each of us can do something and who directs games and rules, (should) much more.
The exhibition will be open until February 28 at the Museum of Fashion and Costume in Palazzo Pitti, Florence.
Good life everyone!
Beatrice