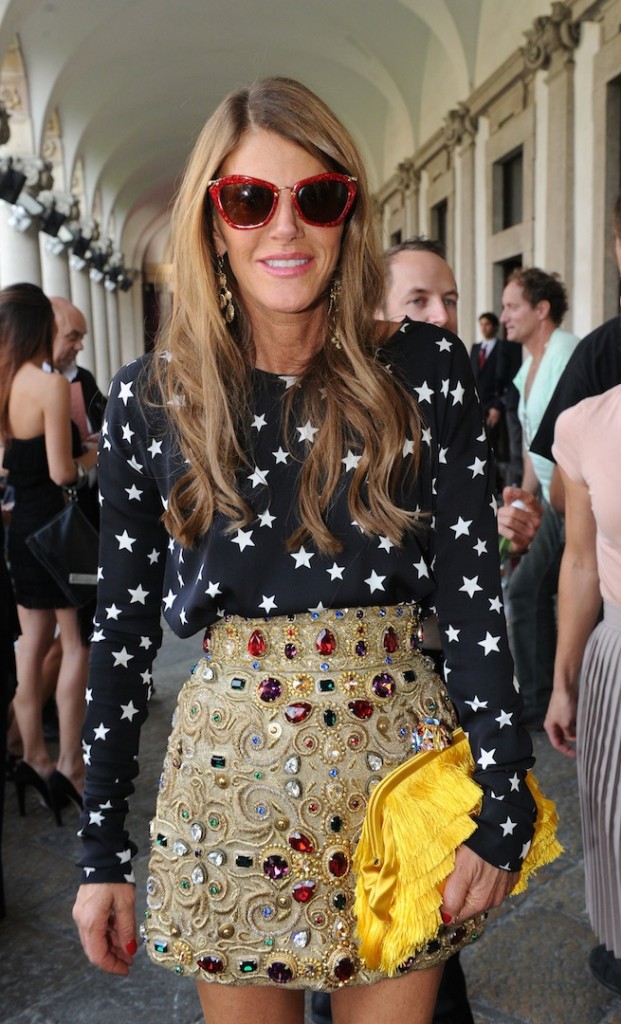 Anna Dello Russo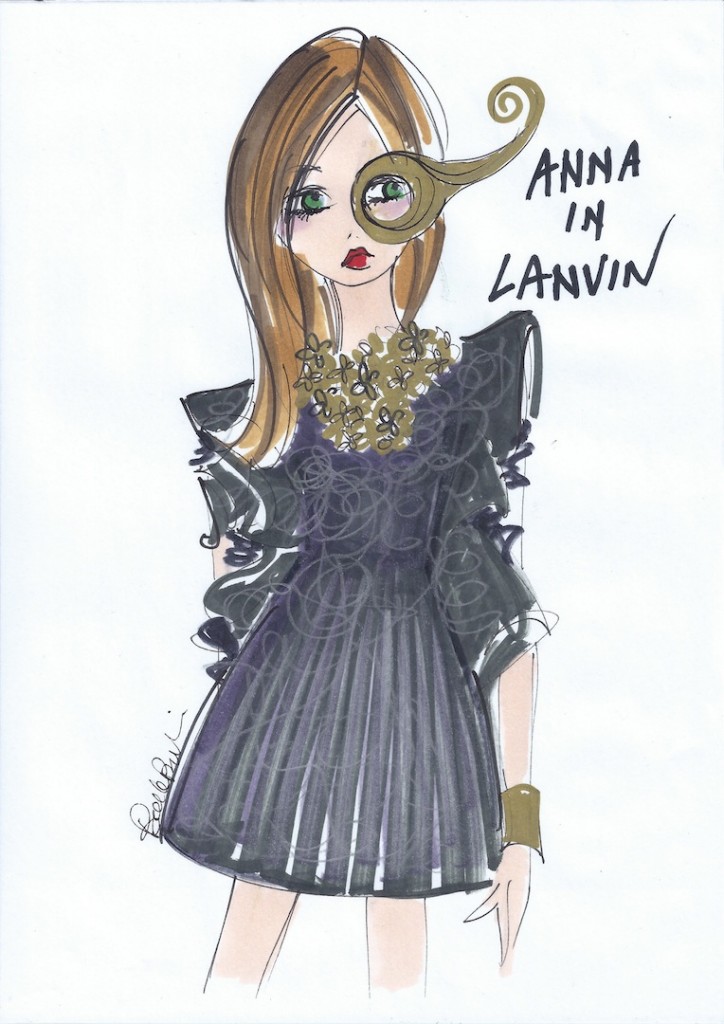 "Anna" by Beatrice Brandini
I follow Anna Dello Russo from many years, before the Internet, Instagram, the blog and blogger. Those who live of fashion can't not know her, eighteen years in Condé Nast Italy as an editor for Vogue Italy and as director for L 'Uomo Vogue.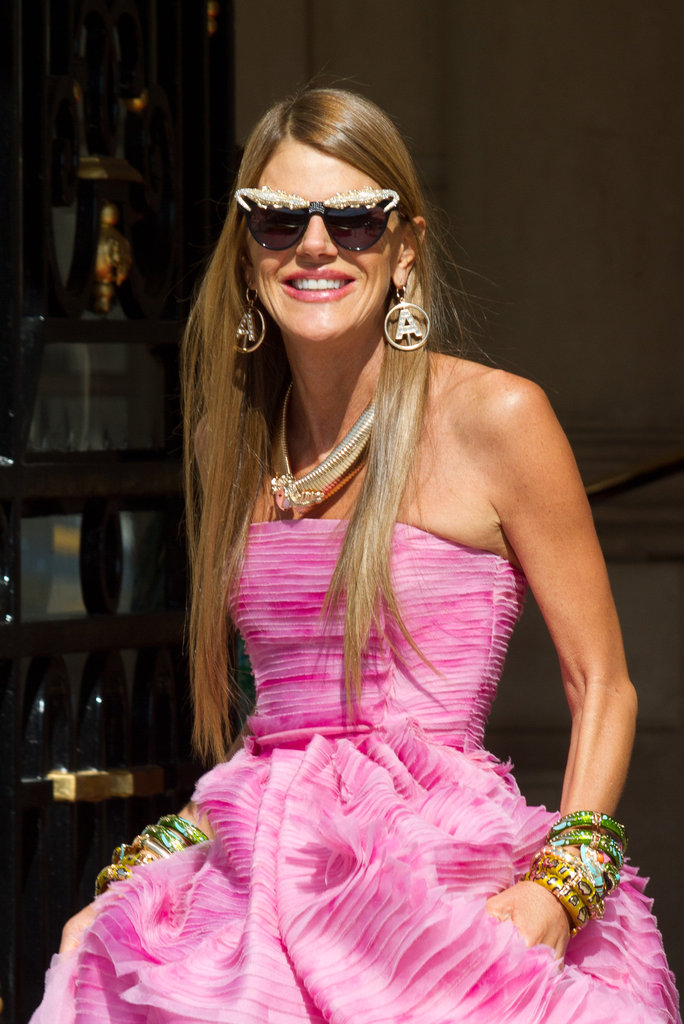 Anna Dello Russo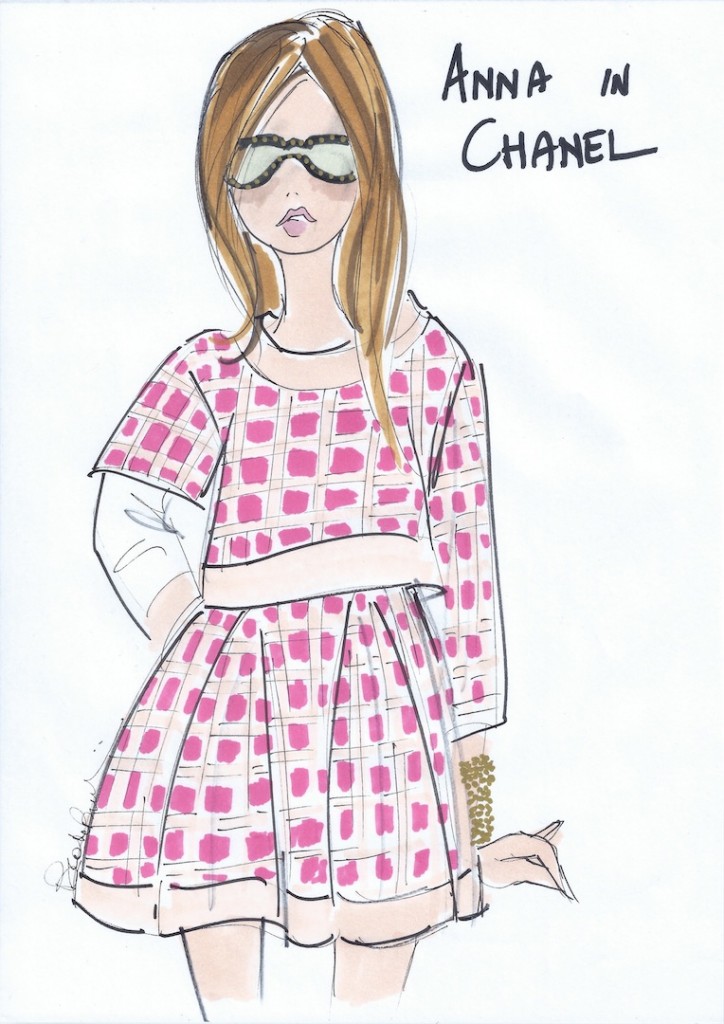 "Anna in Chanel" by Beatrice Brandini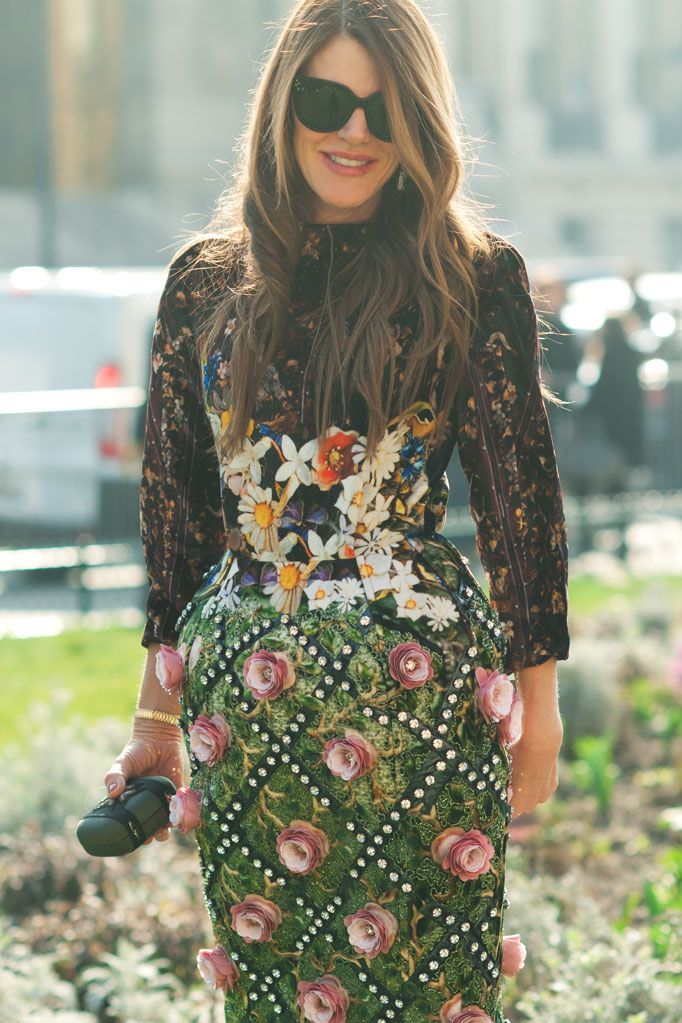 Anna Dello Russo  
Before the scenic set of Lady Gaga, the Blogger colorful outside the fashion shows, pictures wild and trash sometimes even stylish ones, the Fun, the Techo Sport, Gothic, Art applied to fashion, the It bag, volumes over and all the things that we are used to seeing in the social, fashion and not, for Anna Dello Russo came (and adopted) much earlier, in anticipation of everyone and everything.
Anna Dello Russo  
Anna Dello Russo  
I remember many years ago was the subject of "discussion" (and reflection) to "Barbarian Invasions" by Bignardi, the theme was "The Obsessions", for her clearly that it was intended for fashion. It was said that she had two apartments, one in which she lived, the other adjacent to house for all her clothes. Was the first to talk about shoes cataloged in boxes with polaroid to identify the model, wrapped with tissue paper like so many precious jewels.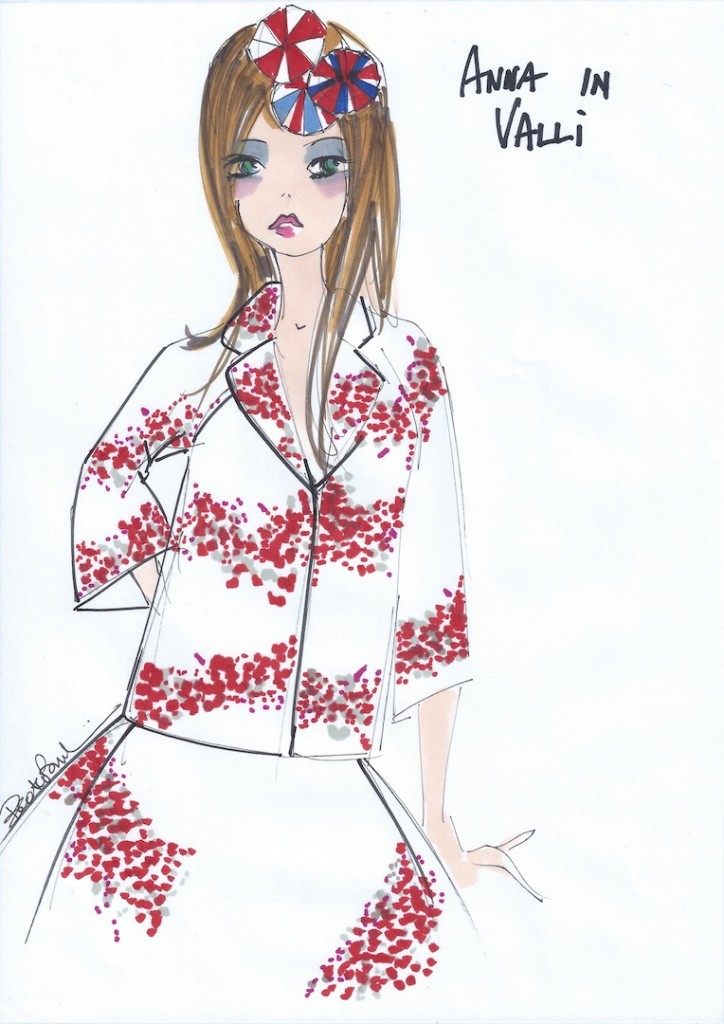 "Anna in Valli" by Beatrice Brandini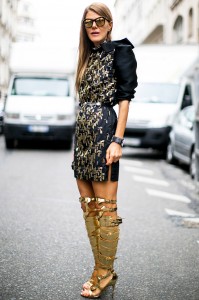 Anna Dello Russo
I think that she love fashion SINCERELY, who knows (fashion) very well and therefore the value, just as a farmer does with its orchids, or a scientist with cetaceans,  entire life behind a passion, something that becomes your reason for living, but a good life because spending what you love and what makes you truly happy.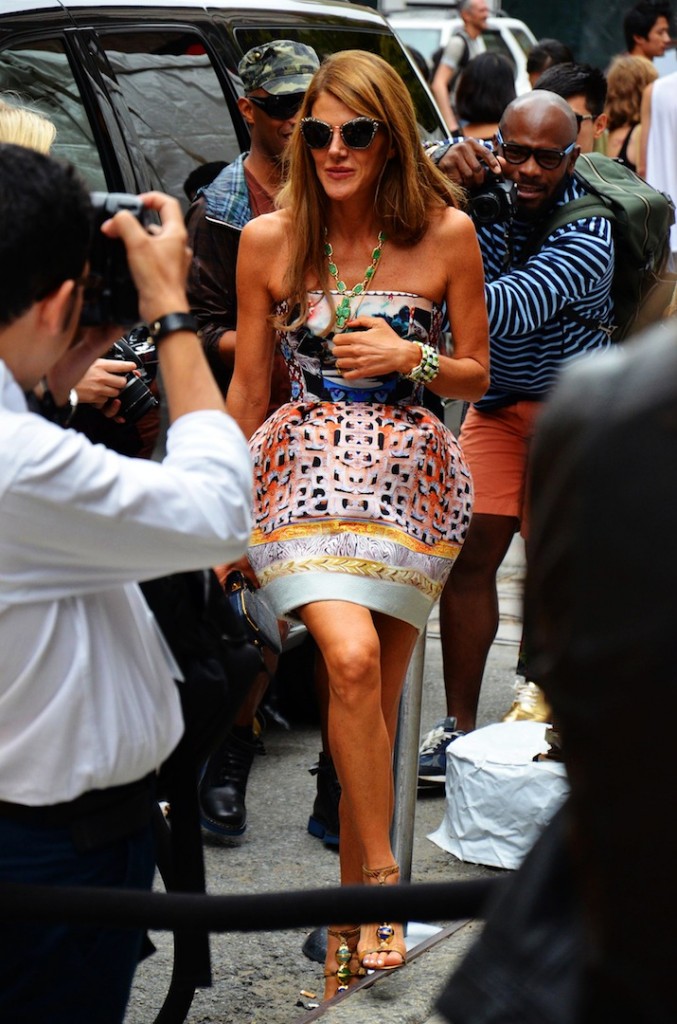 Anna Dello Russo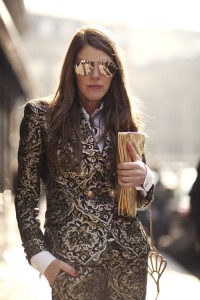 Anna Dello Russo  
Seeing as you do not cheer for her? Honestly who would have the strength (sometimes even the courage) to find and show off those incredible daily look? Who would face the cold or heat, hats or shoes dancers defying gravity to see a fashion show, attend an inauguration or just go shopping? You really have to be like her and, over all, even a physical beast.
Fashion editor, educated connoisseur of art history and costume (a degree in Art and Literature), fashion director for Vogue Japan, consultant for creative designers, creator of advertising campaigns and memorable fashion shows .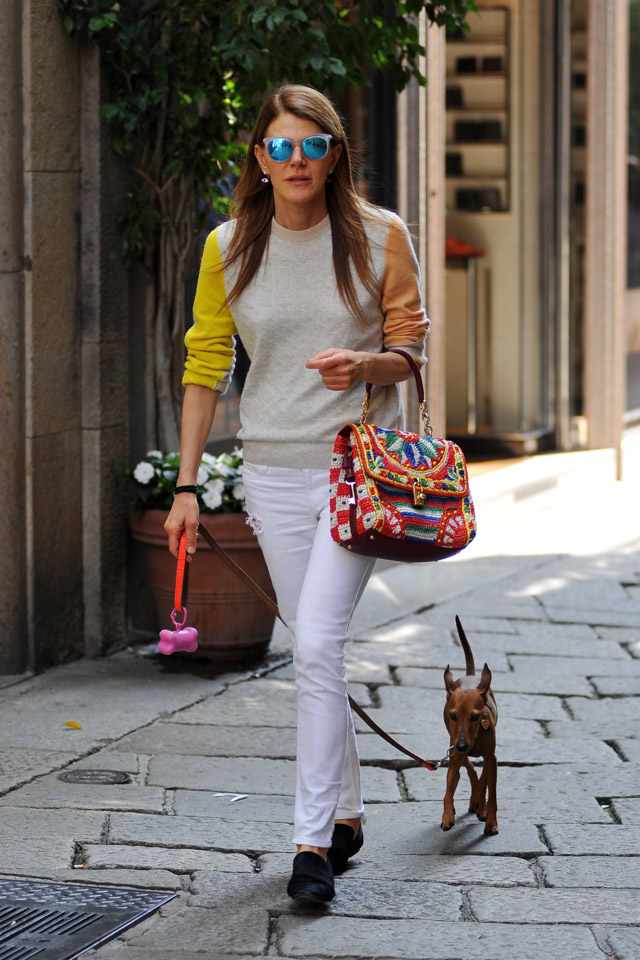 Anna Dello Russo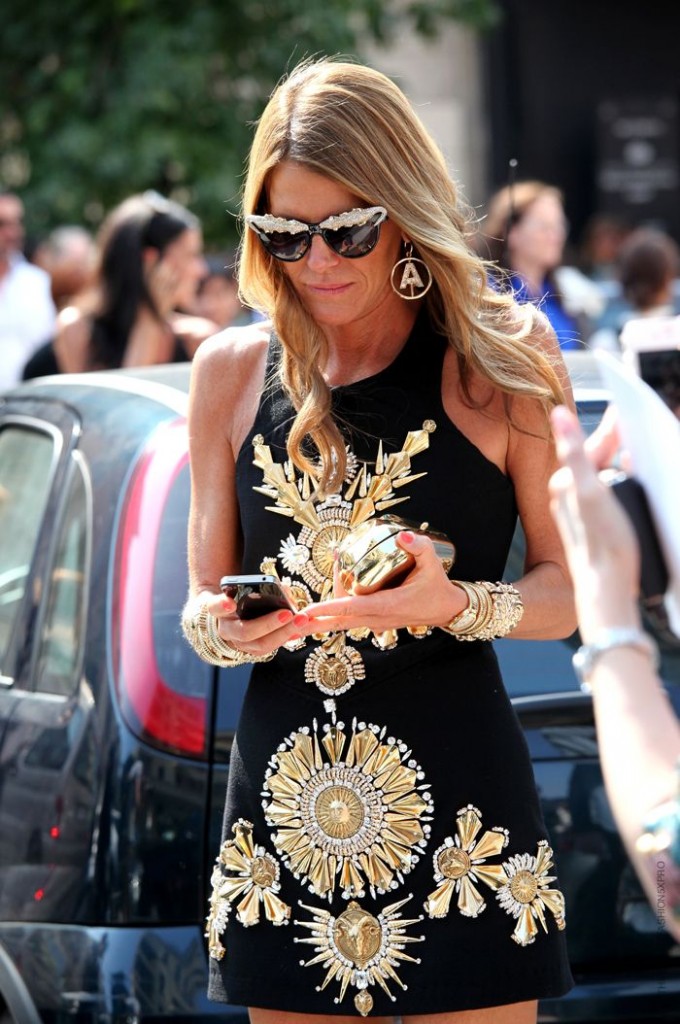 Anna Dello Russo
Once Helmut Newton called her "manic fashion", but I think in some ways it was a compliment, because in the various explanations of MANIA is also the one that mentions "predilection excited." That's my opinion for Anna fashion is just that, a passion, a love, a knowledge, an attention, a respect,  all without forgetting the excitement, the game and the irony.
Never change Anna, is a joy to see you and the demonstration that someone can even live their passions.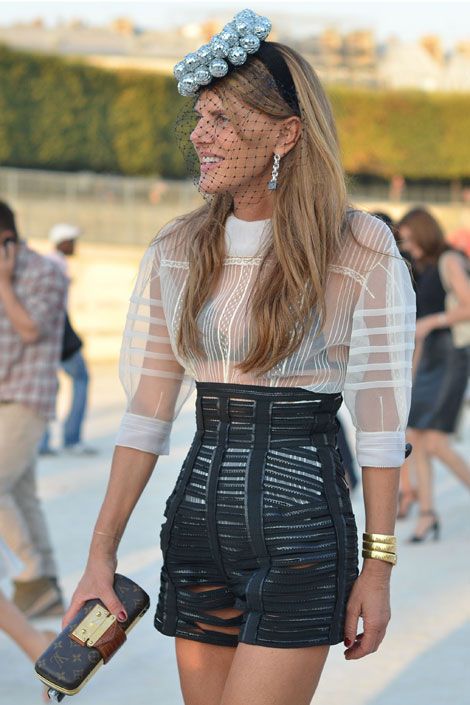 Anna Dello Russo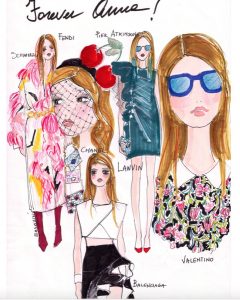 "Forever Anna" by Beatrice Brandini
Good life to all!
Beatrice