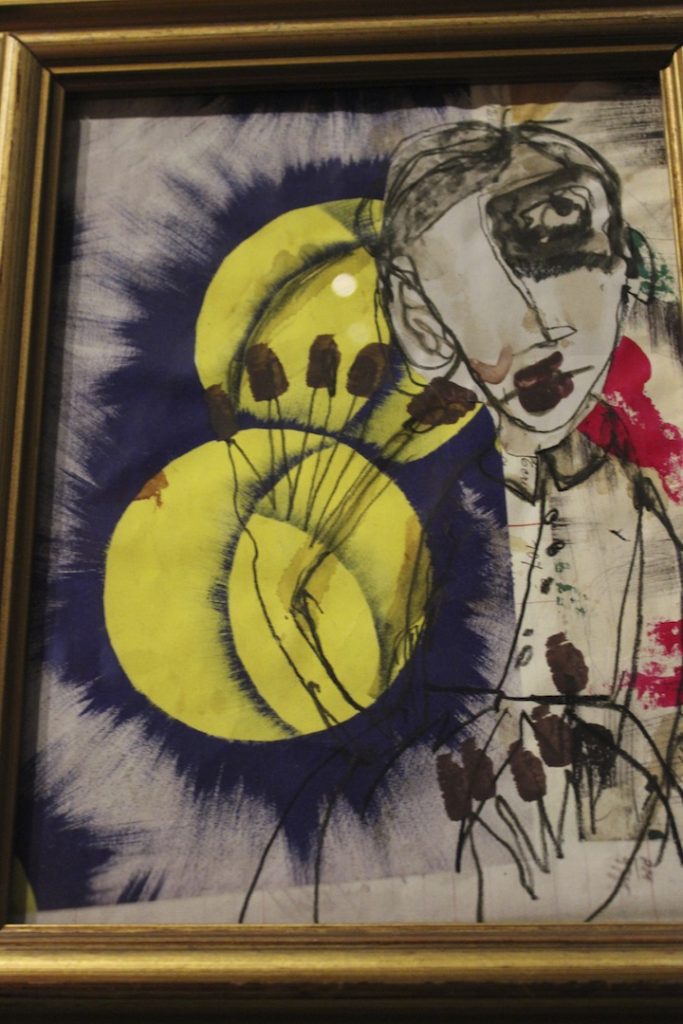 Designed by Antonio Marras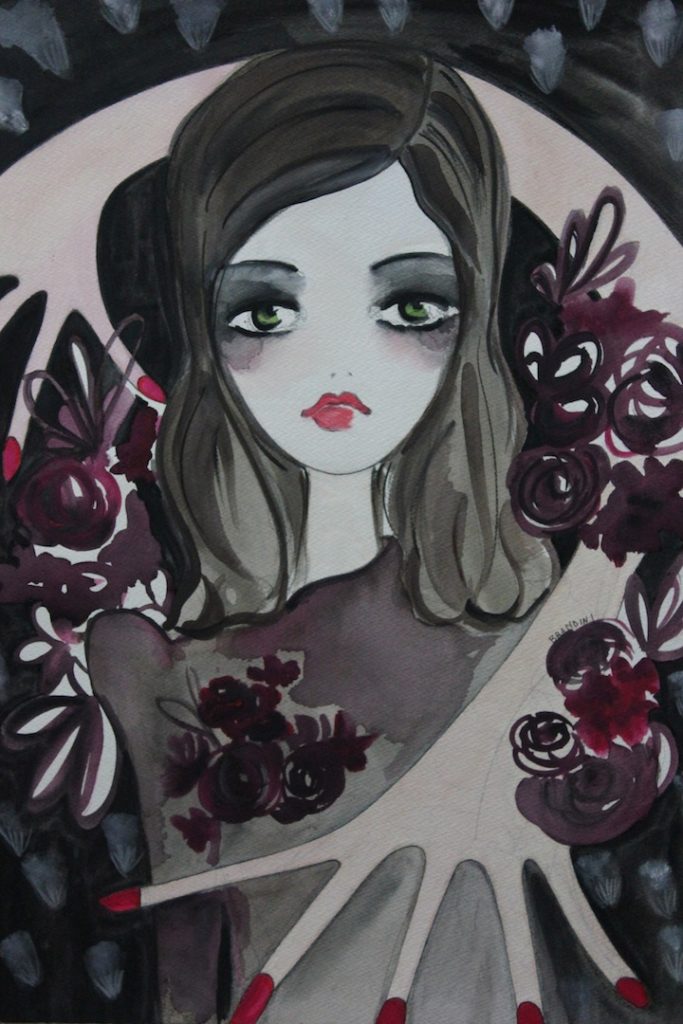 "Rosetta" by Beatrice Brandini
I visited one of the best exhibitions I've ever seen, immense emotion that experienced at the Triennale in the space of the exhibition "Antonio Marras Nulla dies sine linea ". For those, like me, devoted part of his life to fashion, is accustomed to seeing exhibitions celebrating a fashion designer, which tell an age, especially from the point of view of the costume … but believe me, this, with its poetry and originality, it is something completely different.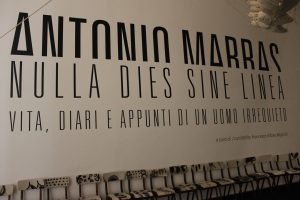 Entrance to the exhibition "Antonio Marras Nulla dies sine linea"
The exhibition is inspired by the famous phrase of Pliny the Elder refers to the painter Apelles that "not let a day pass without tratteggiar with the brush a few lines", and perhaps better than any other explanation suggests, the very soul of the show.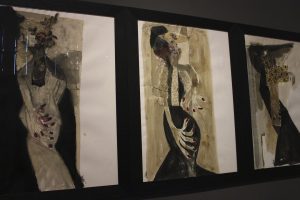 Paintings by Antonio Marras
Antonio Marras not just the definition of fashion designer, if this term expresses the one who deals with fashion "mainstream", which follows trends or commercial and marketing dynamics increasingly insistent and ferocious. Antonio Marras is an individual who tries to tell his poetry, his emotions, his passions, through its wonderful clothes and many other things and this exhibition testifies.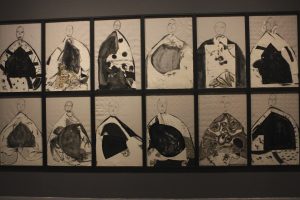 Paintings by Antonio Marras
"Antonio Marras. Nulla dies sine linea " it highlights his immense talent as an artist, his creative career in which he always experienced, in a swirl of stimuli ranging from poetry to cinema, from visual arts to painting, from costume history to folklore.
Poetic and surrealistic rooms, in the exhibition of Antonio Marras
Paintings by Antonio Marras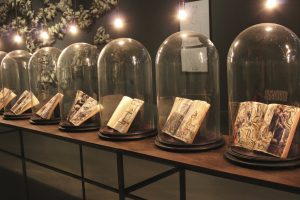 Antique bell jars for the storage of precious notebooks full of sketches, ideas, notes of Antonio Marras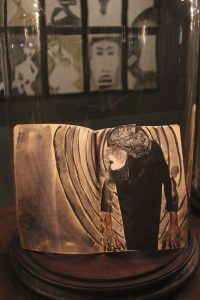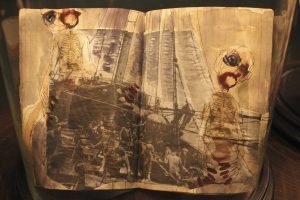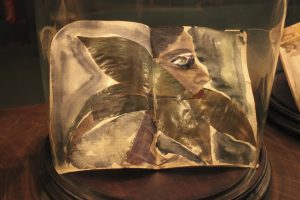 Paintings by Antonio Marras
Curated by Francesca Alfano Miglietti, the exhibition wants to be, as she herself says, "total experience, a fascinating and provocative journey, sometimes unscrupulous", as the incubators that contain inspirational books, unhinged doors, consumed and frames sometimes exploited the contrary. Especially objects that Marras collected, accumulated (almost compulsively), in years of life and work. Here at the Triennale, until 21 January, you can see sketches, paintings, installations, clothes … the result of memories, ideas and interests of the artist himself.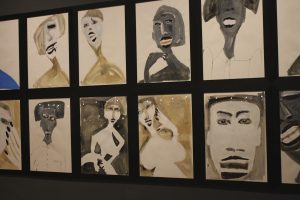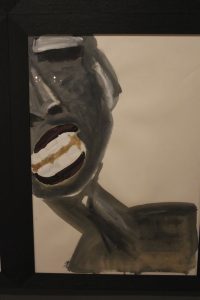 Paintings by Antonio Marras
Feeling near the Marras's attitude of modesty, I think it was a great act of love to share his passions, his precious moments of flair and whimsy, both of his natural and spontaneous reluctance (an extraterrestrial as well as a breath of fresh air, compared to those who want above all more and spotlight focused on themeselves), but also because the creative hardly share their secrets … Marras, however, with this exhibition made us forcefully and totally enter in his life.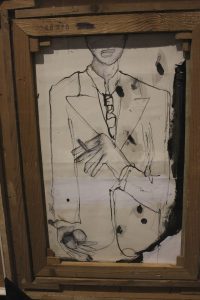 Paintings by Antonio Marras
customized designs with precious fabrics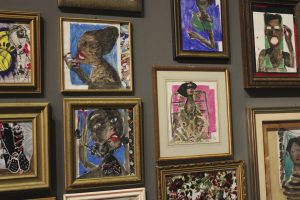 Paintings by Antonio Marras
Sound clothes at the entrance, where crumpled and felted jackets, (experienced!), have cowbells dangling, hovering near, simply bumping, it is inevitable not to hear them ring, as if they were still on the musicians, artists, previously the they have worn. pure poetry! Dreamlike class of battered rag stuffed animals, in which a teacher asks and obsessively repeats the same things (is often so in our memories / nightmares), a set design that surprises and delights the visitor; this is the feeling I had.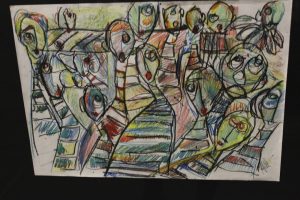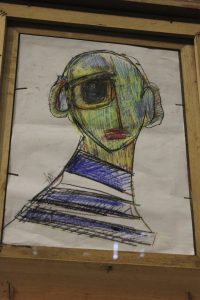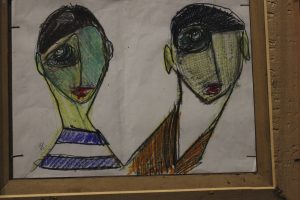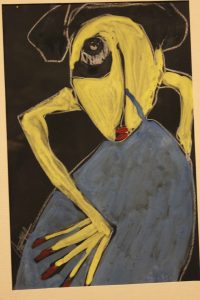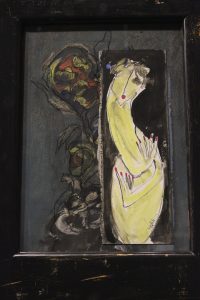 Paintings by Antonio Marras
But then above all many, many paintings, beautiful, scary, dramatic, ironic, outrageous .., I can not say that he preferred one, or one in particular has struck me … I found them all, without exception, beautiful. An unexpected surprise.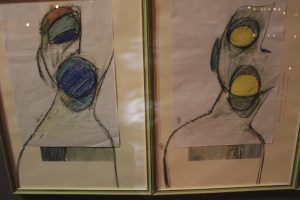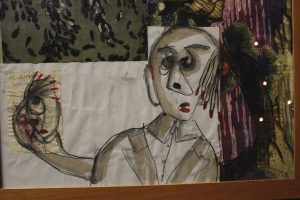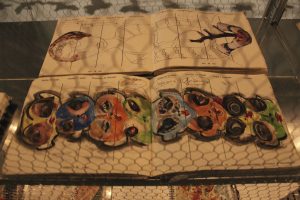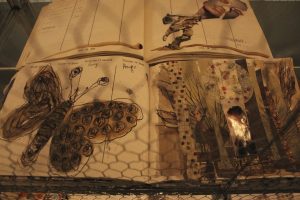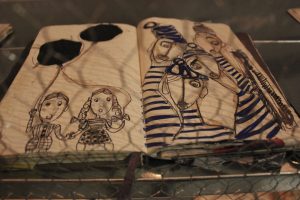 Paintings by Antonio Marras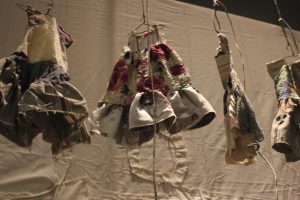 Installation
Paintings by Antonio Marras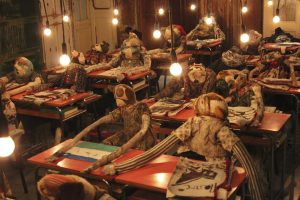 "Who's afraid of the teacher?"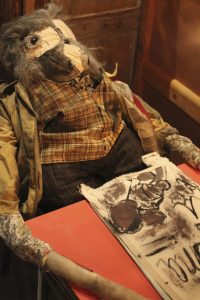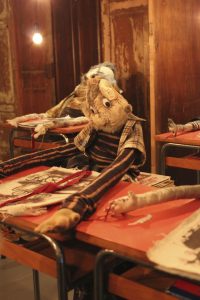 "Who's afraid of the teacher?"
Paintings by Antonio Marras
I think yes Marras is a troubled man (from "caption" of the exhibition: "life, diaries, notes of a restless man"), but it is above all a man who in life was able to express a great talent and wanted to share it with us, an immense anarchy of ideas, influences, shock … no cultural or intellectual hierarchies, the privilege (often suffered) to be free.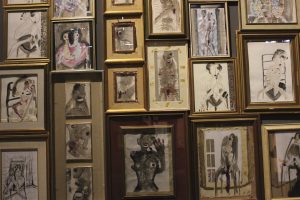 Paintings by Antonio Marras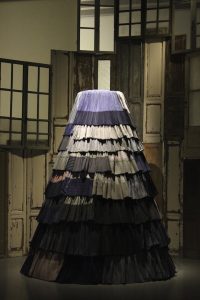 Cone made of skirts …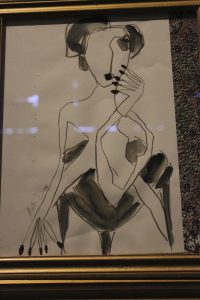 Painting by Antonio Marras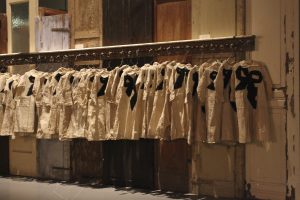 Installation
Marras reminds me of another great designer who created poems through his clothes, I talk about Romeo Gigli, a figure that shocked the fashion scene at the time, proposing an aesthetic completely new.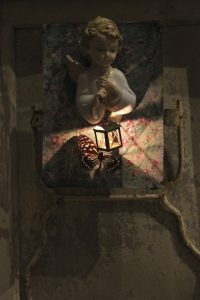 A little angel in relief that perhaps protect us …
Thanks Marras for this personal and beautiful view of the world.
Good life to everyone!
Beatrice