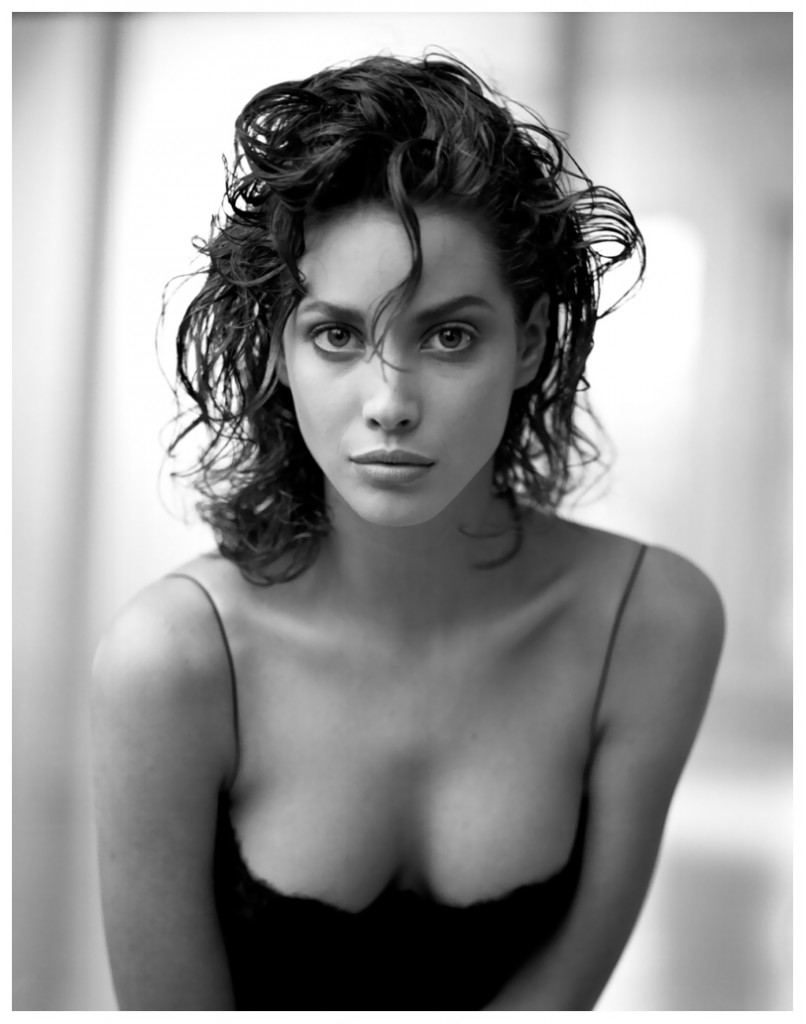 Christy Turlington, photos of Arthur Elgort, 1987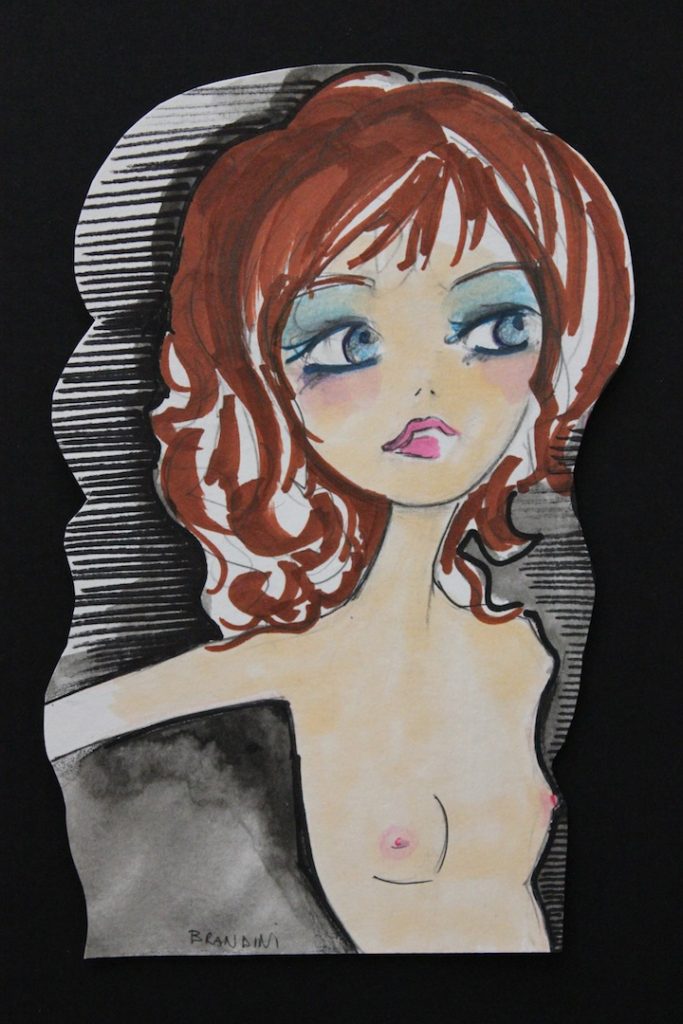 "The model (Polaroid)" by Beatrice Brandini
In Milan, at the Galleria Carla Sozzani, there is a beautiful exhibition dedicated to one of the greatest fashion photographers: "Arthur Elgort: The Big Picture."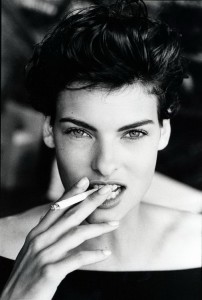 Linda Evangelista, photo by Arthur Elgort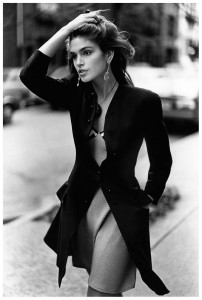 Cindy Crawford, photo by Arthur Elgort, 1990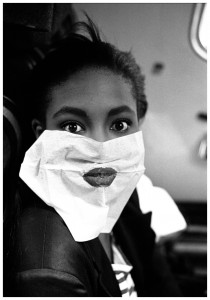 Naomi Campbell, photo by Arthur Elgort,1988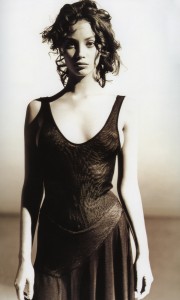 Christy Turlington, photo of Arthur Elgort, 1987
I really love Arthur Elgort because in the fabulous eighties / nineties, when models were true extraterrestrials, characterized by immense beauty and glamor that he stole the scene to film stars, photos of Elgort shone with its own light, standing out from all over the rest. Were natural and spontaneous, the models little fixing, often scantily clad, but without any voyeurism, quite naturally.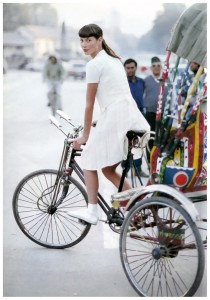 Christy Turlington, photo of Arthur Elgort for Vogue, 1994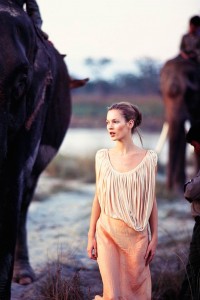 Kate Moss, photo of Arthur Elgort for Vogue, 1994
Always lively, free, seemed to really have fun on the set, in a few words were a breath of fresh air (it was the time of the Evangelista, the Cambell, of Schiffer, the Turlington, when the models were called by name and is immediately recognized as Linda, Naomi, Christy, Claudia). His favorite (even for me) was the Turlington, with her saying, it was really hard to make a bad picture. I've met several times with Puma (she was the creative director of a line Yoga, Nuala, and her testimonial), I have to say she was an amazing beauty, perfect.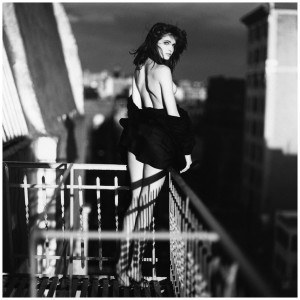 Sthephanie Seymour, photo of Arthur Elgort, 1986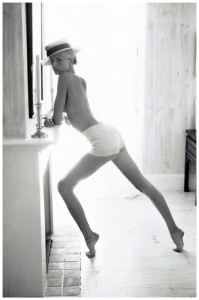 Karolina Kurkova, photo of Arthur Elgort, 2001
Elgort began his career as a photographer for the New York City Ballet, he in fact declares that the spontaneity and naturalness of his photos may have originated in his passion for music and dance, specifically in classical ballet, for this has always preferred to work in open spaces such as streets, pools, beaches,  where the movement was and is, his right rein. His models, so sinuous and whirling, have changed the world of fashion photography (debuted in 1971 on British Vogue).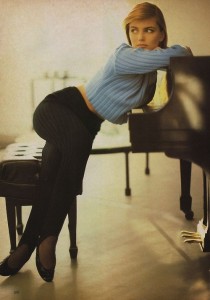 Paulina Porizkova, foto Arthur Elgort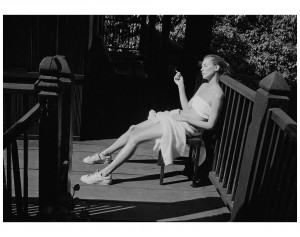 Kate Moss, photos of Arthur Elgort, 1993
Arthur Elgort was born in New York, has created advertising campaigns for Chanel, Valentino, Yves Saint Laurent, he worked for the American Vogue and for the French, Italian and English edition; his works are part of permanent collections such as those of the Victoria Albert Museum in London and the International Center of Photography in New York.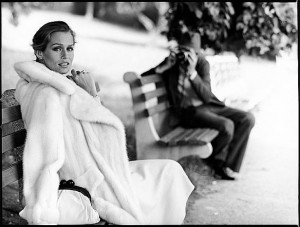 Lauren Hutton, photo of Arthur Elgort
Lisa Taylor, photo of Arthur Elgort for Vogue, 1975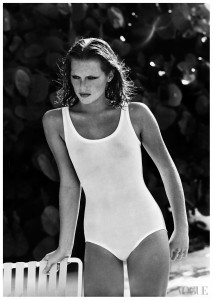 Patti Hansen, photo by Arthur Elgort for Vogue, 1976
Are linked to some of his photos in a particular way, some of when I was a young fashion student, other more later, however, all still close to my work table or to my images of the heart, those inspirational, fundamental to be "driving" in life everyday.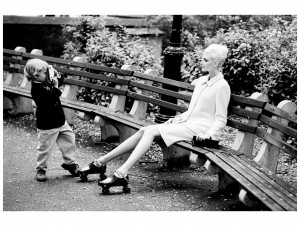 Nadja Auermann, photo by Arthur Elgort, 1995
"Some of my best pictures were taken when I was not working:  models getting ready, people on the street, the little moments between shots. That's when you can capture people as they truly are and see what's conceal. It's those real moments that just can't be faked." These are the words of Elgort, I think the key of his huge and well-deserved success.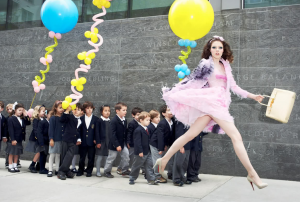 Coco Rocha, photo Arthur Elgort for Vogue 2008
Coco Rocha, photos Arthur Elgort for Vogue, 2008
I adore you master Elgort, for your spontaneous "simplicity" and your smile, what you've always carried in your great pictures.
Good life to all!
Beatrice