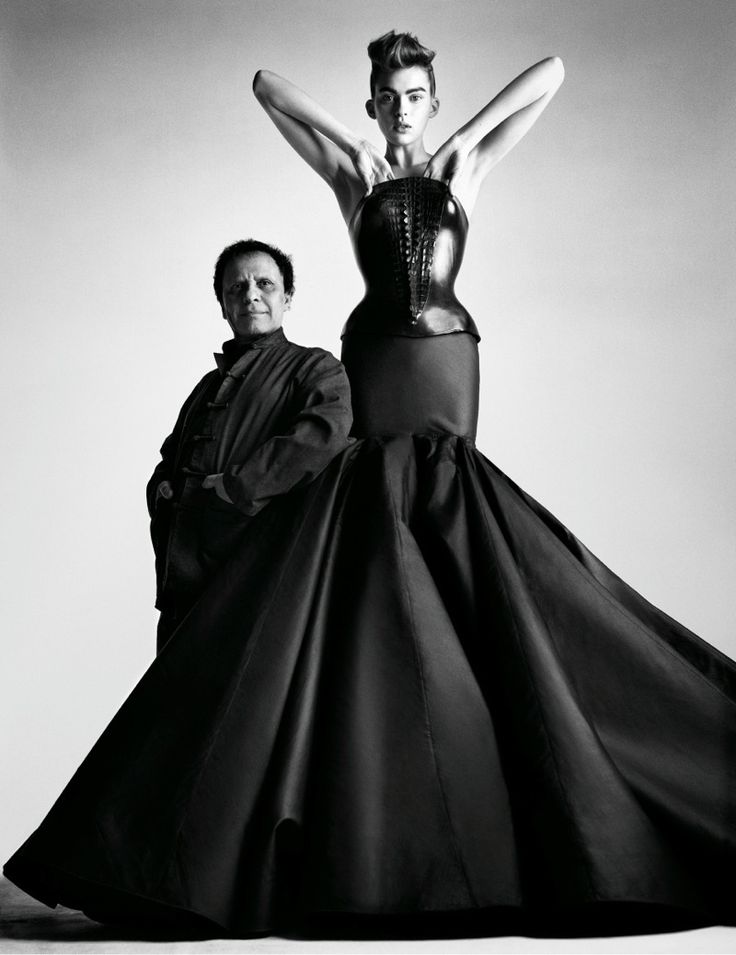 Azzedine Alaïa photographed by Patrick Demarchelier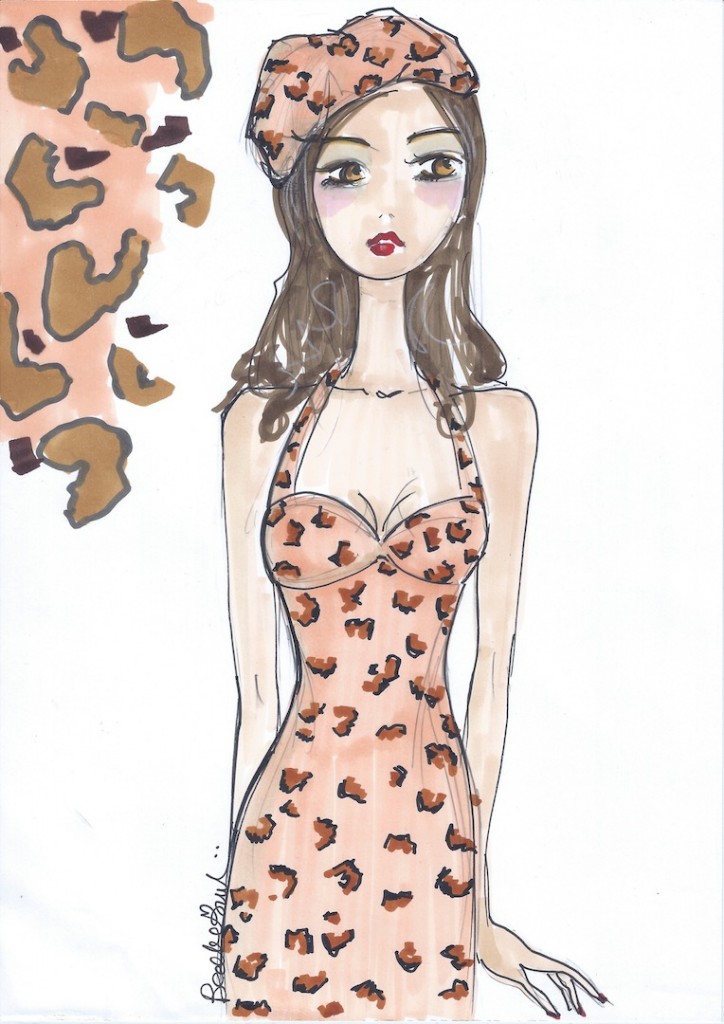 "Tereza" by Beatrice Brandini
In Rome at the Galleria Borghese (Couture – Sculpture. Azzedine Alaïa in the history of fashion ", up to 25 October), the beautiful creations of Azzedine Alaïa dialogue along with Caravaggio's paintings and sculptures by Bernini and Canova, a frame unusual and striking for a fashion exhibition …. therefore a very interesting combination of Rome, the Art and Fashion, aspects and very good reasons to visit it…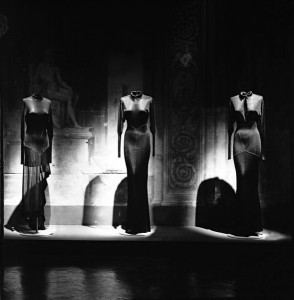 Glimpses of the exhibition "Couture – Sculpture. Azzedine Alaïa in the history of fashion " at the Galleria Borghese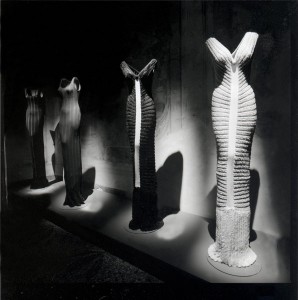 Glimpses of the exhibition "Couture – Sculpture. Azzedine Alaïa in the history of fashion " at the Galleria Borghese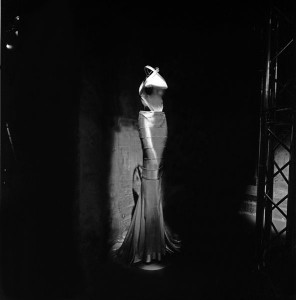 Glimpses of the exhibition "Couture – Sculpture. Azzedine Alaïa in the history of fashion " at the Galleria Borghese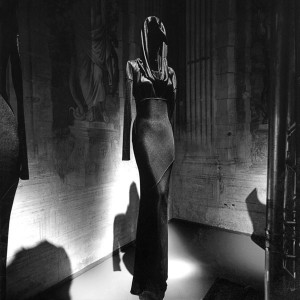 Glimpses of the exhibition "Couture – Sculpture. Azzedine Alaïa in the history of fashion " at the Galleria Borghese
Azzedine Alaïa is one of those artists that if he had to be famous for his talent would have been one of the greatest, but because life is not always as it should be on merit, Alaïa is in fact a highly respected figure among the insiders, between its beautiful and wealthy customers, but not popular to the general public, at least not as much as other, far less talented than he.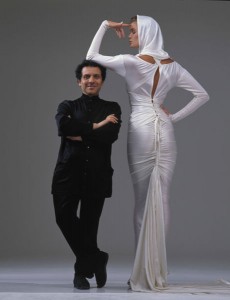 Azzedine Alaïa with Elle McPherson photographed by Gilles Bensimon (curiosity: the dress in the picture is the dress for her marriage with the author of the picture!)
Glimpses of the exhibition "Couture – Sculpture. Azzedine Alaïa in the history of fashion " at the Galleria Borghese
Stylist Tunisian franc always loved women and their bodies, tried, in his very interesting and consistent career, to enhance it with sensual creations but never vulgar, wrapping it with seduction and charm.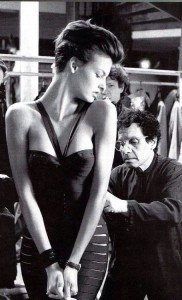 Azzedine Alaïa backstage at a fashion show with Linda Evangelista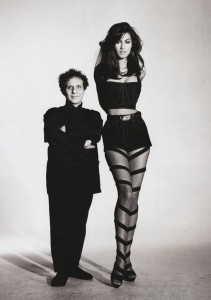 Azzedine Alaïa with Yasmin Ghaury photographed by Patrick Demarchelier
Inspired by Balenciaga and Dior, he starts working for Guy Laroche, where he learned the technique and learn tailoring, in a nutshell how to build a habit, a good ally of the designer, as well as peculiarities of his fashion and production. Heir to that tradition of tailors "builders", just like Balenciaga and Dior, or in Italy, as Capucci.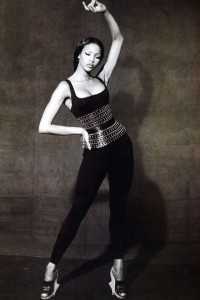 Naomi Campbell photographed by Peter Lindbergh, 1991
He has dressed Madonna, Tina Turner, Grace Jones, all the magnificent top models of the nineties, even the divine Greta Garbo.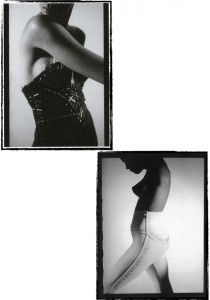 Alaïa collection, photos of Jean – Baptiste Mondino, 1997
Lover of the leather and a stretch jersey knit fabric that turned into a precious and unique (lace? plisset? …), It did so in a way so as to transform innovative jersey dresses in couture exercises. With one of the first earnings I bought a dress of that magical jersey and I remember wearing it I felt a "goddess" …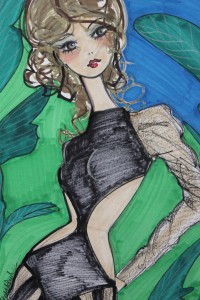 "Halima" by Beatrice Brandini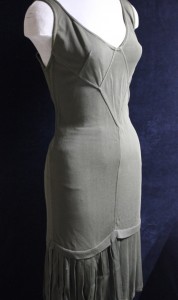 Alaïa vintage dress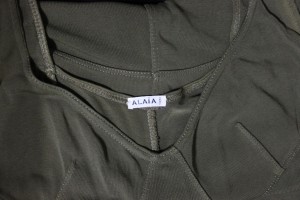 Alaïa vintage dress, detail
So it is just the material, in this case the fabric (such as marble for the sculptor and art itself), the fundamental pivot in the fashion of Alaïa.
Vintage Alaïa dresses by Beatrice Brandini
I am happy that Rome has paid tribute to him, especially in a setting such as the Galleria Borghese, it is the right place for a talent such as Azzedine. I'm sure that Caravaggio would have appreciated …
Good life to all!
Beatrice