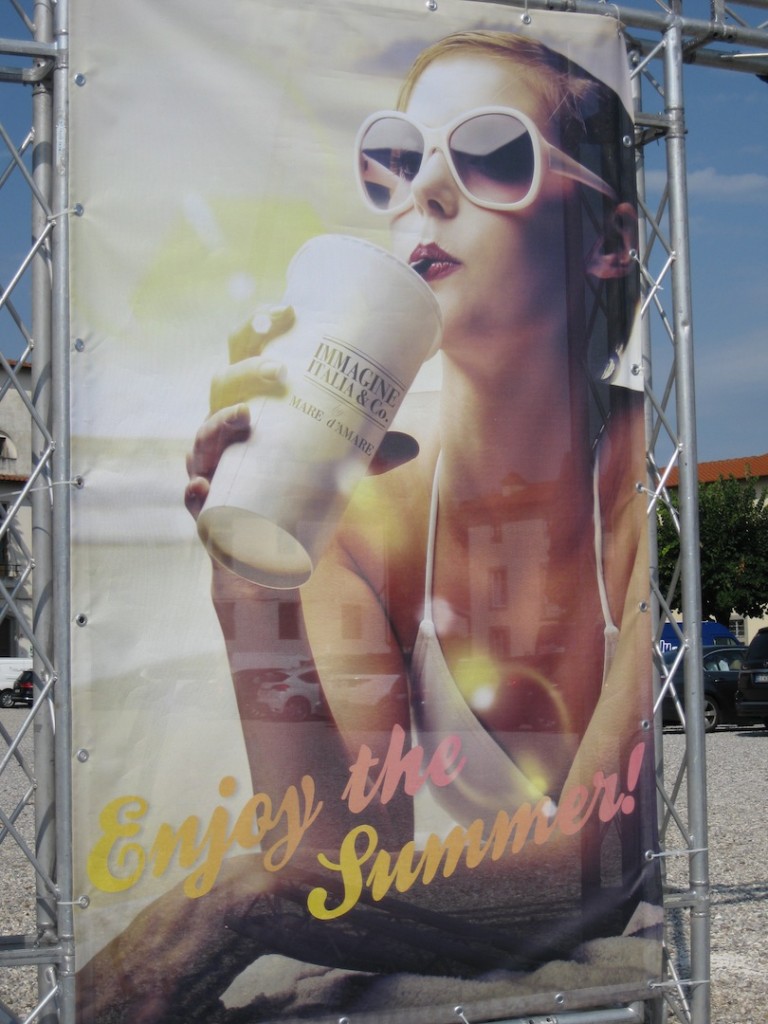 Banner of the event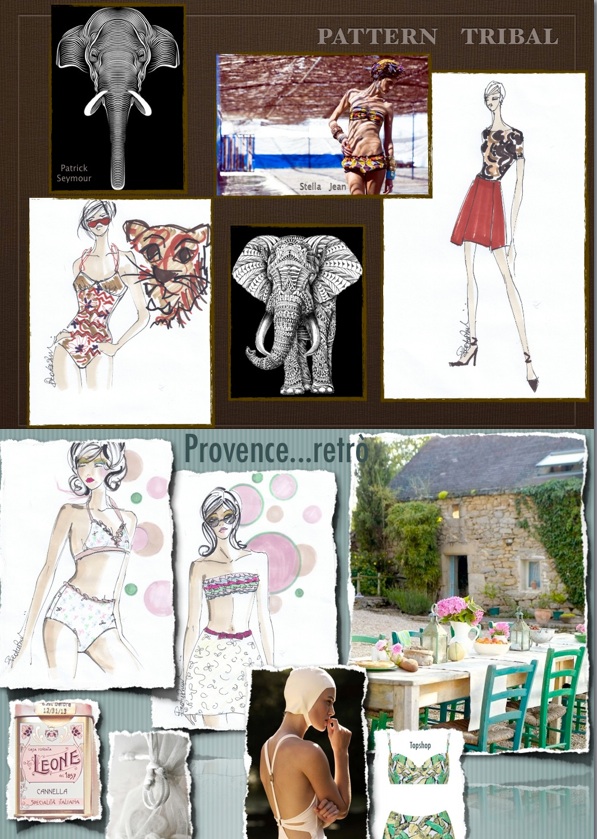 Mood Beatrice Brandini Beach S/S 2015 
The seventh edition of Mare d'Amare, exhibition dedicated to the Beach, held in Florence from today to Sunday, July 28. 
Visiting the exhibition it is confirmed that it is one of the most reliable and comprehensive event for the field of beachwear. Present many brands with collections for Spring / Summer 2015.
Deliberately I did not take pictures, it is a very real fair where there aren't are large exposures in the stands, but samples ready to be presented to potential buyers, (however the official website of the salon are there and you can see them). But what is "interesting" is that I have developed 4 themes, as not always aligned with what I saw at the fair, on what I think will be the strongest trends in the world of the Beach for the upcoming Summer 2015.
Mood board "Sport – Active – Gym" Beatrice Brandini 
Mood Sports – Active – Gym: sports theme, active, dynamic, characterized by strong colors, primary and phosphorescent stolen from cuts and solutions to the technical world of competitive sports.
The fabrics are performing, shiny lycra, neopreme effects, mesch elasticated, ribbed, zip, contrast stitching with cover. 3D prints, but especially inserts colors that create patchwork patterns.
Theme that emphasizes the contamination between fashion and sport, the desire to dress sporty, functional, in a few words "easy", without renouncing to a touch of "glam".
Mood board "Pattern Tribal" Beatrice Brandini 
Pattern Tribal Mood: it is a theme more aggressive,  that is inspired by Africa. But unlike the past, where the animal prints were pretty obvious, here is the fantasy writing, becoming tribal sign and message.
Warm colors, earth tones with all shades of brown, from coffee to clay. Very important patter : African flora and fauna, ethnic patterns, all-over or placed. Also interesting are the natural small accessories, such as horn, stone, bone, shells … that enrich the heads or become closures and functional solutions.
Mood board "Provence retro" Beatrice Brandini 
Mood Provence retro: a vintage theme, feminine and ladylike. Sixties atmosphere of the Côte d'Azur less glamorous and more true. Bikini with high-waisted briefs and swimsuits structured, almost conformed.
Micro floral and geometric patterns. Pastel colors, dusty time. Retro fabrics, such as cotton chambray, macramé, St. Gallen, woven broderie. Lycra opaque. Embroidery, the taste of "handmade". Trimmings, grosgrain ribbon or satin. Raw tapes for lace and bows.
Mood board Art of Beatrice Brandini 
Mood "Art": Theme creative and eccentric, in which art and life  are influence and mixed to perfection. Pop Art, abstract art, graffiti writers. Geometric patterns, scribbles, inlays like Chinese boxes.
Color, color, color; matt & glossy effects, palettes and patterns that seem brushstrokes of a painter. Decorations such as mosaics. Large international retrospectives, Pollock, Picasso, Dali, Warhol … have inspired fashion and accessories.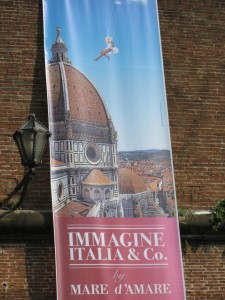 Official banner of the fair
Good sea at all, hoping that the Summer 2015 be less crazy, meteorologically speaking, and far more SERENE  and PEACEFUL …. 
Good life to all!
Beatrice