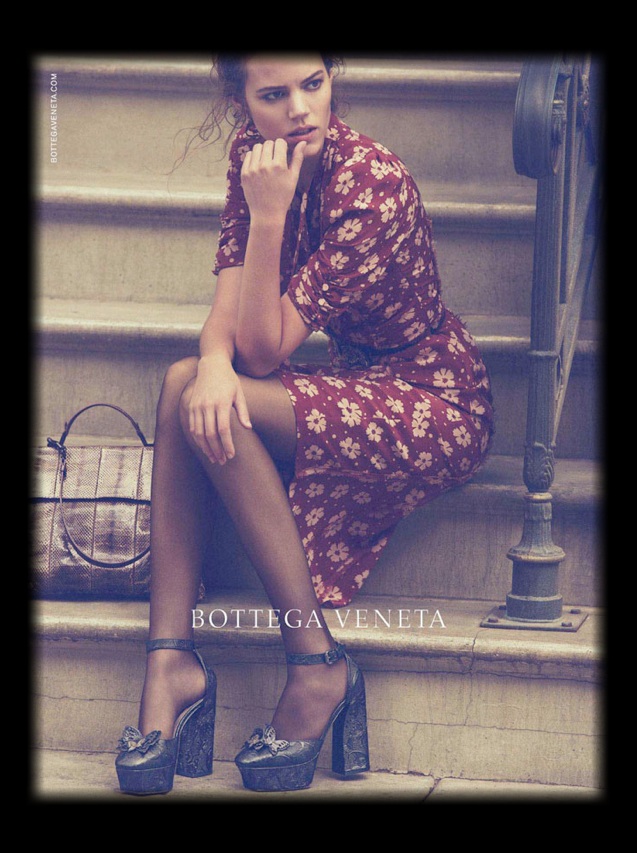 Bottega Veneta S/S 2013, Freja Beha photographed by Peter Lindbergh, magnificent!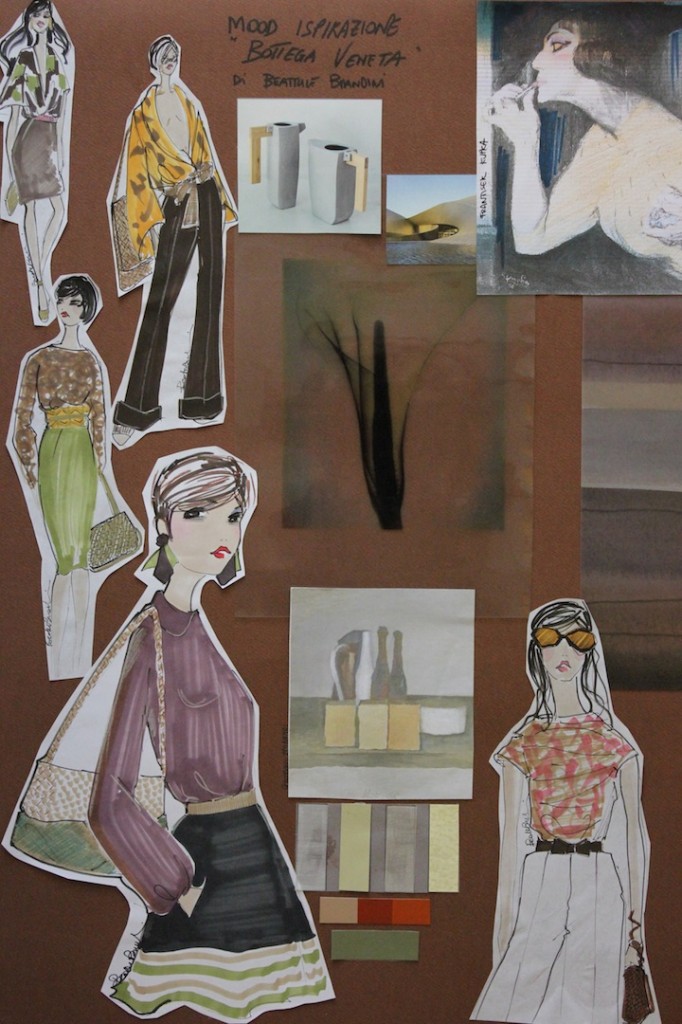 Inspiration mood Bottega Veneta S/S 2015 by Beatrice Brandini
Bottega Veneta is a company that has made the luxury understood as a quality and the concept of "timeless" its main feature. I love everything they do, products, advertising campaigns, boutiques, and especially their INTRECCIATO weave, incredible work on the leather, become unmistakable.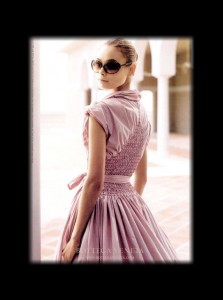 Bottega Veneta campaign S / S 2007, Inguna Butane photographed by Tina Barney. One of favorite my photos ever uttered, dress, model, pose, color, mood, a little poem!
Bottega Veneta was founded in Vicenza in 1966; Veneto with the word "bottega" meant the place where the craftsman worked, therefore the name of the company not only evokes its source, but immediately reflected his intentions, or to make a quality product and exclusively crafted . The fact is woven by hand, but not limited to, all of its parts are made by the same person, so each has its own peculiarities woven, shall we say unique, because no one does it the same way and, even when they are in the same hands achieve it, a bag will never be the same as another, because the hands are not a machine.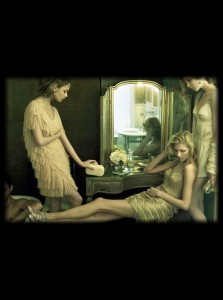 Bottega Veneta campaign S / S 2010, an another masterpiece 
Over time they have exploited these feature (the company do not miss this heritage, they establishing a school to train and support future leather leather artisans), creating products that are more unique and valuable, and in a society that tries to get noticed more and more even through clothes and designer accessories, Bottega Veneta products are without logo!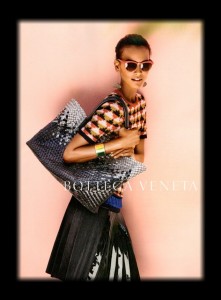 Bottega Veneta campaign S / S 2012 Liya Kebede photographed by Jack Pierson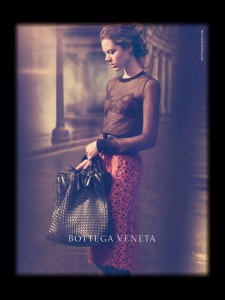 Bottega Veneta S / S 2013, Freja Beha photographed by Peter Lindbergh 
If we think about it, the accessories often have a 'clear reference to the mark of belonging, see for example the Louis Vuitton monogram, or timeless forms and immediately connected to the company, as the Hermes Kelly or Chanel 2.55. Instead, what distinguishes Bottega Veneta is its outstanding craftsmanship, which renews itself without changing the DNA of the company, because in the end it is the Intreccio that makes the difference between everything else, the Intreccio that is only from Bottega.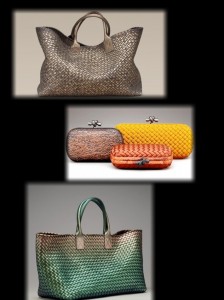 Some bags of Bottega Veneta, the  Intreccio woven,  collections 2010-2011 
Important to mention is also the turning point occurred in 2001 with the acquisition by PPR today Kering, but above all thanks to its creative director Tomas Maier. I do not want to be presumptuous, but I "knew," and I appreciated very much him, even before to Bottega Veneta, when he drew for Hermès and, in particular, also the beautiful swimsuits (90s when I had my line Beach). Maier gave a decisive imprint on the brand, no logos, "low profile", what now in the fashion has become "understatement", teamwork and appreciation of arts and crafts company. Creating accessories, today real objects of desire, ready-to-wear, design, jewelry and perfumes.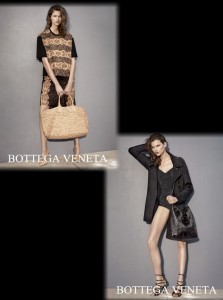 Bottega Veneta Cruise 2013 collection, Bette Franke photographed by Collier Schorr 
Once asked to Maier what it meant for him "Made in Italy", replied so: "It is a magical knowledge, unique and amazing. It requires a lot of effort, but it is something that you should be very proud. "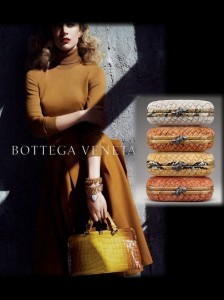 Bottega Veneta A / W 2013-14, Raquel Zimmermann photographed by Ralph Gibson + clutch "Velvet Python" A / W 2011-12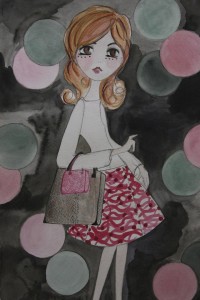 "Camilla" by Beatrice Brandini
"Your own initials are enough", this was the slogan of Bottega Veneta in the 70s, this is the "slogan-manifesto" of today, the same. One way to make the brand unique, and those who wear it AN INDIVIDUAL, not a clone another.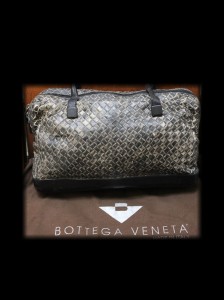 Bottega Veneta bag vintage, private collection
Good life to all!
Beatrice