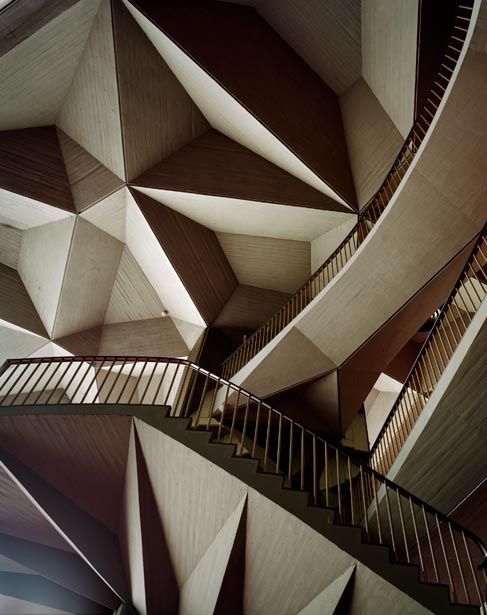 Interior of the Teatro Regio in Turin, designed by Carlo Mollino MASTERPIECE!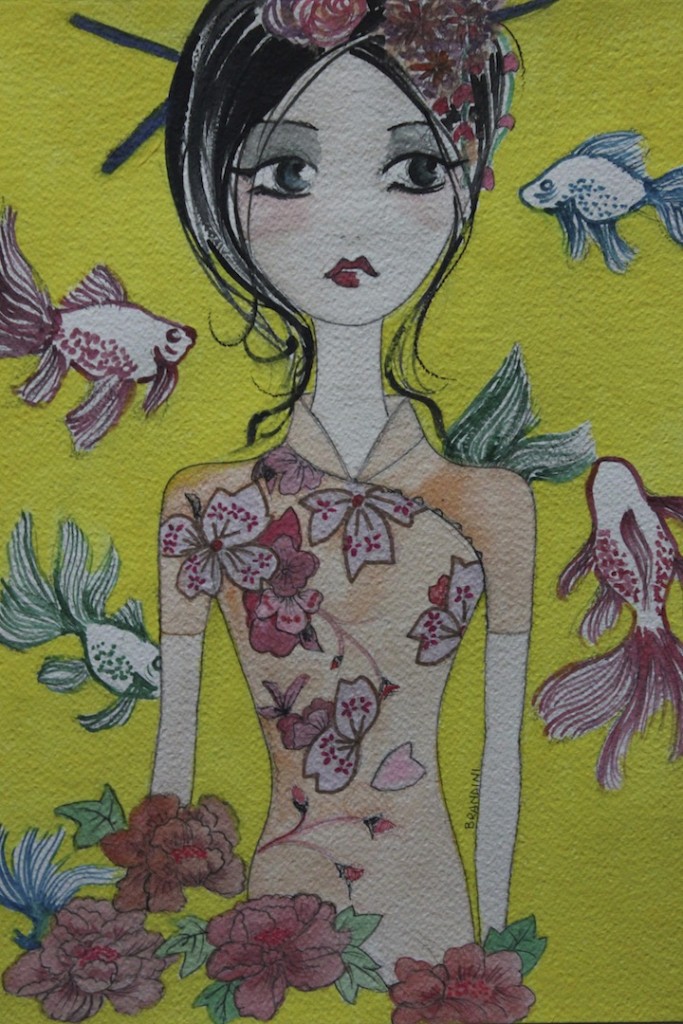 "Zaira" Beatrice Brandini
If anyone before Andy Warhol and Helmut Newton has exploited the versatility and potential of Polaroid was Carlo Mollino. A great architect Piedmont (Turin 1905-1973) who experimented with immense talent and creativity, architecture, design, engineering, photography, graphic design, set design …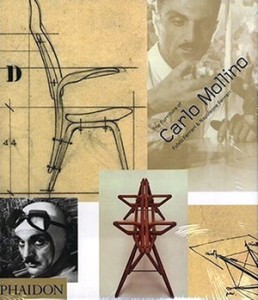 Cover "Furniture of Carlo Mollino" Fulvio and Napoleone Ferrari, publisher Phaidon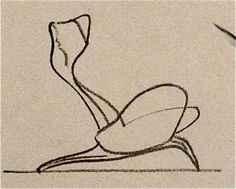 Sketch of Carlo Mollino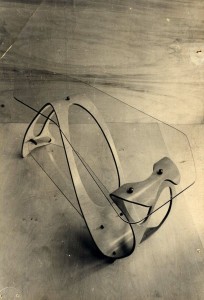 Project by Carlo Mollino, 1950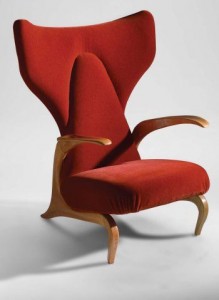 Armchair by Carlo Mollino, performed for the Marquis Vladi Orengo, 1949
As often happens to people of great talent and ahead of the others, Mollino knew a good fame, after be unjustly (stupidly!) forgotten. Its revival is due to two forward-thinking and creative sisters of Turin, the gallery owners Colombari, that in the eighties they acquired some of his historical pieces, and then organize, in 1985, a major auction on him (with the auction house Semenzato Venice). The dining table from the house Orengo was sold for 45 million of old italian lire, in 2005 the same table reached the $ 3.8 million at an auction at Christie's in New York. This episode launched Ollino on the Olympus of the greatest designers in the world.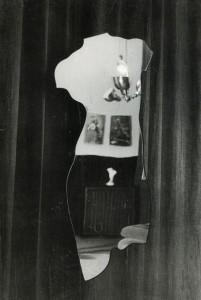 Mirror by Carlo Mollino, for Miller home interior , 1936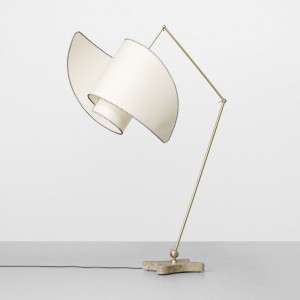 Copy the Lamp "Cadma" from a project of Carlo Mollino, 1947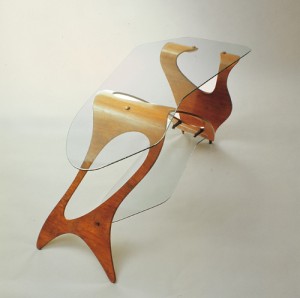 Table "Arabesque" by Carlo Mollino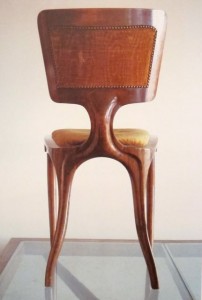 Chair of Carlo Mollino
Many years ago, inspired by him, I did make a piece of furniture, that even today, it's been more than twenty-five years old, I find incredibly modern, brilliant and beauty.
Teatro Regio in Turin, designed by Carlo Mollino in 1965 and inaugurated in 1973
Still glimpses of the Teatro Regio in Turin
The production of the furniture and design pieces starts in the forties, often with unique products or limited series. Also in this area Mollino distinguished from the others for talent, creativity and as innovator and experimenter, especially in using new technologies and materials, such as plywood in superimposed layers.
Polaroid of Carlo Mollino, 1960 – 1973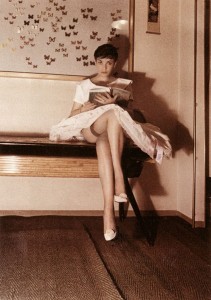 Polaroid of Carlo Mollino, 1960 – 1973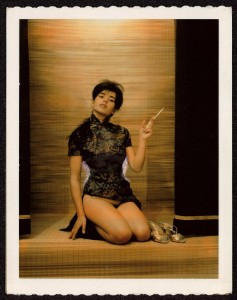 Polaroid of Carlo Mollino, 1960 – 1973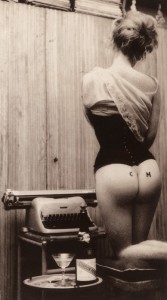 Retouched photo printing, 1964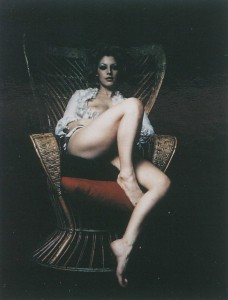 Polaroid of Carlo Mollino, 1960 – 1973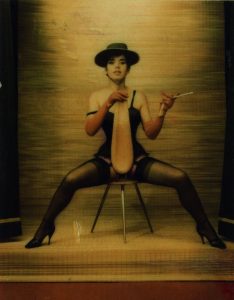 Polaroid of Carlo Mollino, 1960 – 1973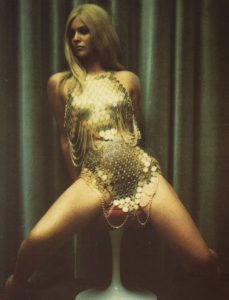 Polaroid of Carlo Mollino, 1960 – 1973
Even his Polaroid, taken between 1960 and 1973 are incredibly modern. "His" women are self-confident, prove unequivocally. The whole "scene" that revolves around them (hairstyle and makeup, clothing, chairs or armchairs ..) is the work of Mollino himself that "dresses" and undresses his women. And this is their beauty, to be pervaded, despite everything, a fortuity and a natural "disorder". Mollino gave great importance to the female body, thanks to him it really becomes an object of desire, but his pictures, although very explicit, are refined and elegant. The subjects, good ladies of Turin, unknown passers o entraîneuse, are all protagonists in the same way. The photo shoot was  the Villa Zaira, a small building on the Turin hills where snapped, creating a sort of encyclopedia of eroticism until his death.  In a city apartment with velvets booths oriental, sculptures, armchairs or fetish objects flavor (shells or butterflies morphologically "sexual"), he created a rarefied and perfect atmosphere for a home of esoteric essence.

I think that these women have immensely inspired …
Inside the House – Museum of Carlo Mollino in Turin
Inside the House – Museum of Carlo Mollino in Turin
Some of his pieces of design are at the Victoria & Albert Museum in London, in the MoMA of New York, the other in the center Pompidou in Paris.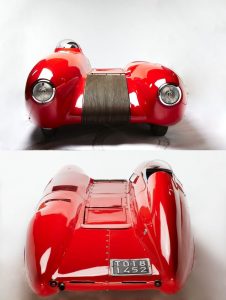 Race Cars "Bisiluro" designed by Carlo Mollino, Nardi and Damonte, with engine by Giannini, in 1955
Mood inspiration sixties and seventies by Beatrice Brandini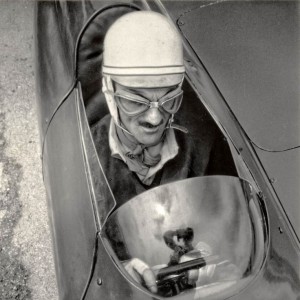 Carlo Mollino 
Mollino was a really great creative Italian capable of designing objects of rare beauty, but it was also an intellectual, an architect with the Teatro Regio reached masterpiece, a teacher with a chair at the University he held until the end, a photographer who inspired all those who came after ( his writing on photography, then collected in "The Message from the Darkroom", 1949, alas untraceable text, ti is a critical and historical testimony on the photograph, really very important).
Special thanks to Mr Fulvio Ferrari, the greatest living expert and scholar of Carlo Mollino that allowed me to clarify some important things in the life of this great architect-artist.
Good life to all!
Beatrice