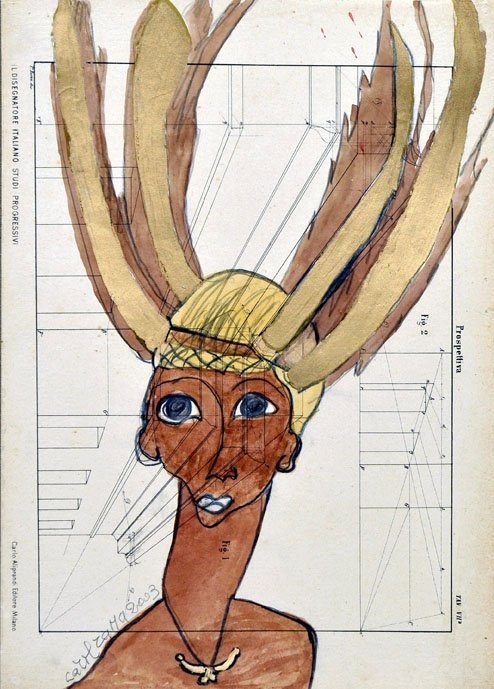 Carol Rama autoritratto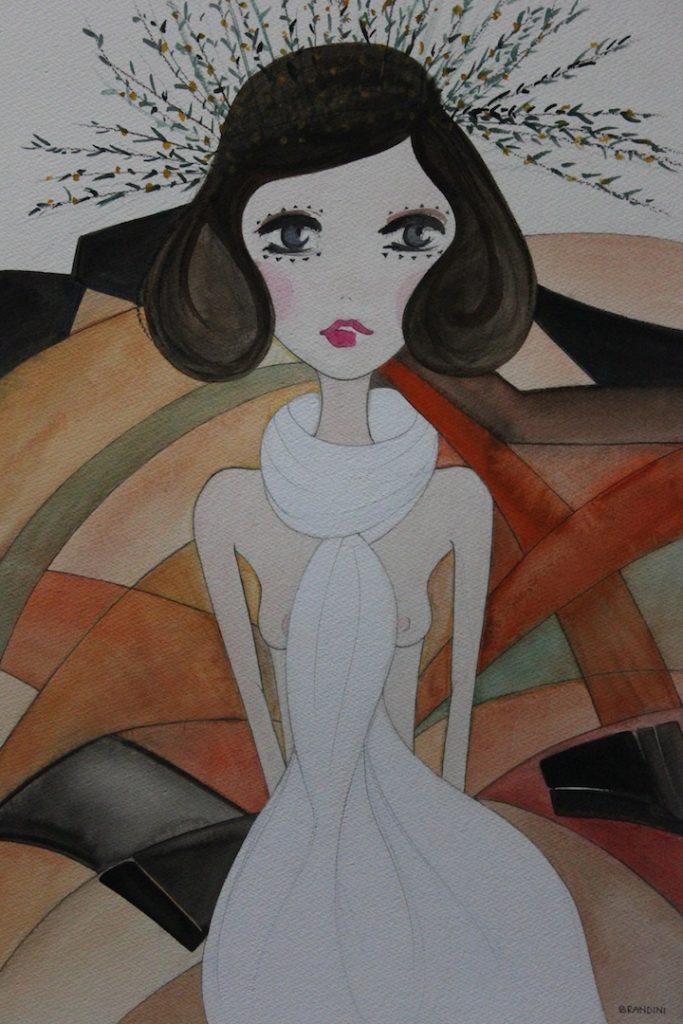 "Dorina" by Beatrice Brandini
"I have not had models for my painting, I have not needed already having four or five misfortune in the family, six or seven tragedies of love, a sick person in the house, my father who killed himself … The sense of sin is my master." Carol Rama
Carol Rama is an Italian painter born in Turin in 1918. Rarely do I indicate the date of birth of an artist, but in this case, we need to understand the magnitude, as well as tell the story.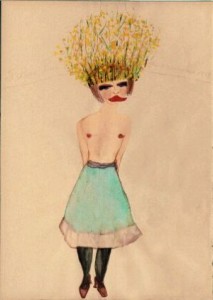 Carol Rama  "Appassionata" 1939 
I immediately loved her works, from the first time I came across its, so modern, funny and tragic, cruel and poetic ….; figures dissected, explicit, with members and genitals blatantly exhibited, but also candid and brittle . If you think that these people have always been the subjects of her paintings, it is hard not to think about how many fights and how many battles (for example, against the conformism of the time), had to deal with this extraordinary woman artist. Her first solo show was in fact locked, we are in 1945, and her works seized … She made hunger, by his own admission, living a life of poverty and debt.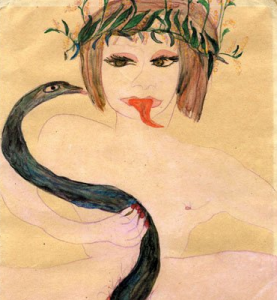 Carol Rama "Dorina", 1940
In the fifties through a phase more abstract, adhering to the movement MAC Concrete Art Movement, participating in the Venice Biennale in 1948 and in 1950. In the sixties realizes DIY, which attaches to the compositions glass eyes, teeth, nails …. In the seventies there is a return to the human anatomy and sexuality. Only in the eighties are appreciating hier earlier work, is an exhibition in the courtyard of the Cathedral of Milan. In 1993, more participation in the Venice Biennale and other European and international exhibitions. The consecration, LATE, takes place in 2003, where she was awarded the Golden Lion for Lifetime Achievement at the fiftieth Venice Biennale. From here a personal at Mart in Rovereto, in the Palazzo Ducale in Genoa, at the Museum of Modern Art Ca 'Pesaro in Venice, and so on…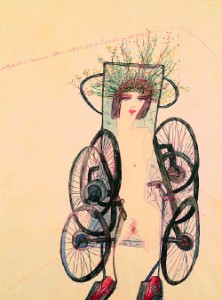 Work of Carol Rama 
Portrayed by Andy Warhol and Man Ray, met during trips to Paris and New York, with whom she remained in contact throughout their lives.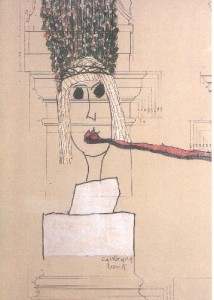 Carol Rama "untitled" 
Woman hit by family misfortunes (his father's suicide and psychiatric illness of the mother), which inevitably have marked her life, influencing her art. His work in fact often tell of psychiatric settings, women suffering bound to a hospital bed or a wheelchair, but nevertheless they are distressing, they are grim, are not dramatic … I believe that express the personality itself artist, to be indomitable in spite of everything, never bent to life, contradictory, out of the box, proud!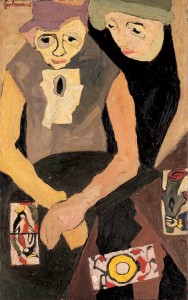 Carol Rama "Tarot" 1948 
Carol Rama, according to her friends (Italo Calvino, Felice Casorati, Carlo Mollino, Cesare Pavese … just to name a few), is a woman extremely modest, kind, elegant … and here is all her genius, that of have translated into painting evidently fears or limitations related to childhood, to the constraints and vicissitudes of life itself, giving shape to a language, through his art, unique, revolutionary and very provocative.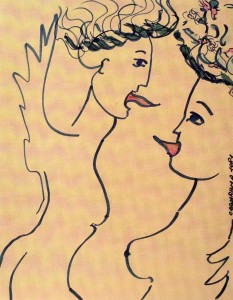 Carol Rama "Gossips" 1981 
Too eccentric to be successful, at least that success "popular" that makes an artist's rich and famous … and, unfortunately, not always commensurate with the talent.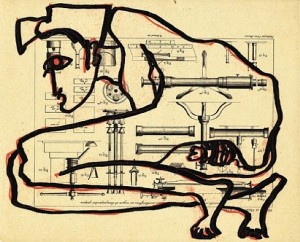 Carol Rama "Idylls" 1996 
The poetry of Carol Rama is a metaphor for the passage of life, we are alone and we can not really rely on any certainty, our fate already sealed, is to get sooner or later to a stop. But despite this bitter, cynical but concrete knowledge, no one forbids us to express themselves, to live a life of its own, discover secrets and desires, spells and pains …. To this I would say that the biggest feature of this artist is freedom, coveted, defense, finally conquered ….
Mini collection inspired by Carol Rama, Beatrice Brandini
Although you have often sought to portray the monster, the absurd, the acrobat, the ridiculous … that there is in every human being and in life itself, your work has always been poetic and "respectful", making what surely distinguishes man, that its fragility.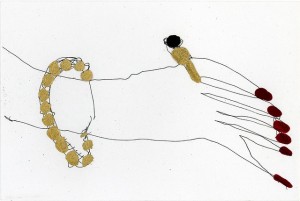 Carol Rama "untitled" 
Thanks Carol for giving us these figures, these compositions, these poems art … 
Good life to all!
Beatrice