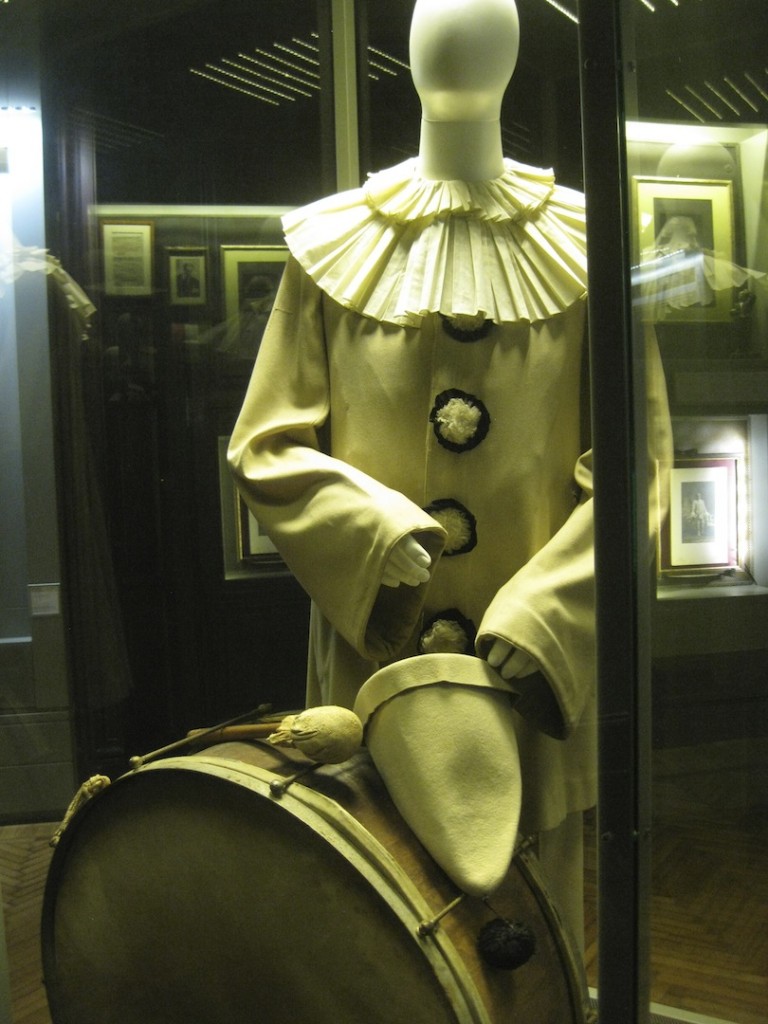 Enrico Caruso Museum, costume opera "I Pagliacci"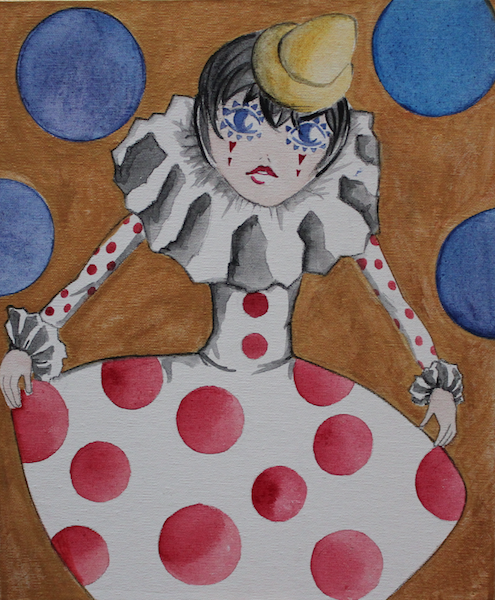 "Little Clown" by Beatrice Brandini 
A Lastra a Signa, near Florence, there is a pearl of rare beauty, Villa Bellosguardo, a beautiful house surrounded by a huge park, full of olive groves of Tuscany, characterized by beautiful baroque sculptures, by a magnificent garden, and much more … This is the home of Enrico Caruso Museum, a place where the tenor he lived the last years of his short but extraordinary life.
It 'a truly magical place, where you can feel the beauty, taste, talent …. but especially the story of an Italian UNIQUE and special,  Caserta came from all over the world …. We will never know the reason Caruso precisely why he chose to buy his home here, in the hills just outside of Florence, certainly the people of Lastra a Signa should feel lucky and honored to have hosted a character like him ….
I'm not fond of opera, nor one that has the knowledge to talk about it, but I appreciate the talent, wherever and however it occurs. To this I must recognize it at the great Enrico Caruso, and always because of this, he felt the need to talk about it in a post.
Park of Villa Bellosguardo
Glimpses of Villa Bellosguardo
Facade left side and garden of Villa Bellosguardo
The museum houses an incredible amount of memorabilia, perfectly preserved, donated by the Enrico Caruso Museum of Milan, which testify to the life of an amazing voice, loved and followed everywhere. Everything here, from the outside, a beautiful garden and park, within the halls of the museum, views are wonderful, it is not necessary to be an estimator of the genre in order to appreciate all the beauty.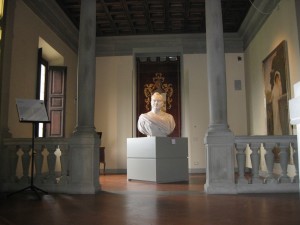 Entrance to the Museum 
Portrait of Ada Giachetti, A. Galli, 1907          Main hall of the museum
Enrico Caruso was born in Naples in 1873, though a native of a small town, Piedimonte of Alite, in the province of Caserta. Of humble origins never denied his past, but in fact, throughout his life he remained modest, the privilege of the noblest minds, devoting himself to work in a serious and almost obsessive, demanding a lot from himself, because that same work (even if in fact it was a "gift," his voice), had given him fame and wealth, and therefore was aware of and grateful.
Bedroom of the tenor within the Enrico Caruso Museum 
He began to sing in Caserta, then to Trapani and Palermo, Livorno, where he met Puccini, since the Lirico in Milan thanks to the publisher Sonzogno. Then came the trips to Russia (in the museum are displayed a few pieces of silver flatware service donated by Tsar Nicholas occasions of his appearances to Saint Petersburg) and in France. He made his debut at La Scala in Milan with "La Boheme" by Puccini conducted by Toscanini, the success of the replicas was so encouraging that Caruso decided to make his debut at the San Carlo in Naples, it was 1901, with "L'elisir d'amore".
Costumes: robe of Otello, costume of Canio in Pagliacci, kimono worn by Caruso for the part of Osaka at the Metropolitan in New York, by Iris 
He was excited to sing in his town, happy as a child at the school play in front of their parents. It is said that a few hours before his debut went to the upper part of Naples, St. Martino, to review the fountain that he himself had forged when she was a worker at Naples …. Unfortunately, the debut did not go as planned A noble …, the Prince of Castagneto, offended by the generosity of the content (Caruso had given the tickets to friends), and especially since its independence (the tenor had not honored at the beginning of the show), artfully orchestrated whistles. … was in fact the Prince and no one else, to determine the success or failure of a work. Caruso embittered swore never to go back to Naples.
Memorabilia on display at the museum, records and smoking scene … 
But this episode came from the writings Covent Garden in London, the Principality of Monaco and the Metropolitan in New York … this fact should make us understand that from a defeat, plus undeserved as this, may create other occasions, sometimes most beautiful and important ….
Gramophone on display at the museum
Other great successes were obtained in Paris, San Francisco, England, Hungary, Germany …. and even Mexico City, Buenos Aires, Canada. In New York, it decreed as the greatest tenor of all time. Indeed, we can say that the great fame of Caruso was obtained thanks to America, a country that often recognizes the talent, even when it is not obvious, and most important occasions of giving to those who would never …
Caricatures at the hands of the same Caruso, good cartoonist and ironic lyrics,          Music lyrics and brochures of the works interpreted by the tenor
Around 1920 he began to feel less well and nourish the desire to return home. One day, while taking a cruise, saw the gulf of Naples and although he had vowed never to sing ever again, got out of the dock and cried …. A nasty evil had struck him and conscious of what you did before to bring to Sorrento and then in Naples, at dawn he asked his wife to show him once again Naples invaded from the sun …. "I want to see my city," he said … perhaps recalling his childhood and a happy baby aware that had a wonderful gift, his voice. He died a few hours later …. It was 1921 and he was only 48 years old.
Carved wooden door of a room of the museum, showcases paintings and memorabilia of the tenor's life 
Enrico Caruso is one of the most famous Italian in the world, his legacy lives on and will live forever, beyond every celebration …
Portrait of Caruso and picture with embroidery and list works interpreted by tenor 
Your call has been brought forward …. probably up there too wanted to watch you closely and listen to your beautiful voice.
Other glimpses of Villa Bellosguardo 
It is no coincidence that one of our greatest songwriters, Lucio Dalla, who died recently, has dedicated a song to him, one of the most beautiful songs ever "Caruso":
Qui dove il mare luccica
e tira forte il vento
su una vecchia terrazza davanti al golfo di Sorrento
un uomo abbraccia una ragazza
dopo che aveva pianto
poi si schiarisce la voce e ricomincia il canto
Te voglio bene assai
ma tanto tanto bene sai
e' una catena ormai
che scioglie il sangue dint' e' vene sai
……………..
Panoramic views from the park …
Panoramic views from the park …
Continuing to walk through this amazing park, after visiting the museum, I run into an old well, located on a side of the villa and as a child, the first desire that comes to mind is to bring back to life the tenor, so that, I can have the privilege to listen to him and thank him for his skill with a spontaneous throwing flowers on stage.
Well in the park                                                         Bust of Caruso by F. Cifariello
The tenor was in love with Villa Bellosguardo, after each performance he returned happy to find his things, and recover with private life, now that I've visited well I can only agree, it is a lovely place, a natural paradise, and also the location in which it is located is gorgeous, perfect to unwind and relax after the hard work.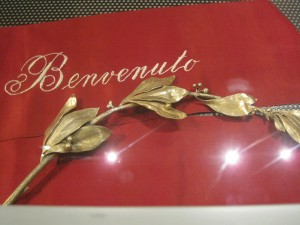 A tribute to Caruso in the museum 
All we are passing, but there are those who leave a mark more marked than the others, this is the case of the great Enrico Caruso.
Goodbye and Thank You Master for the emotions you gave us with your voice.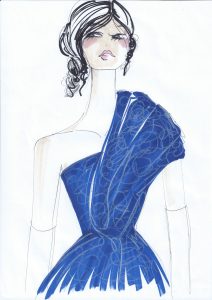 "The Soprano" by Beatrice Brandini
Plaque of the Enrico Caruso Museum and Banner
Good life to all!
Beatrice