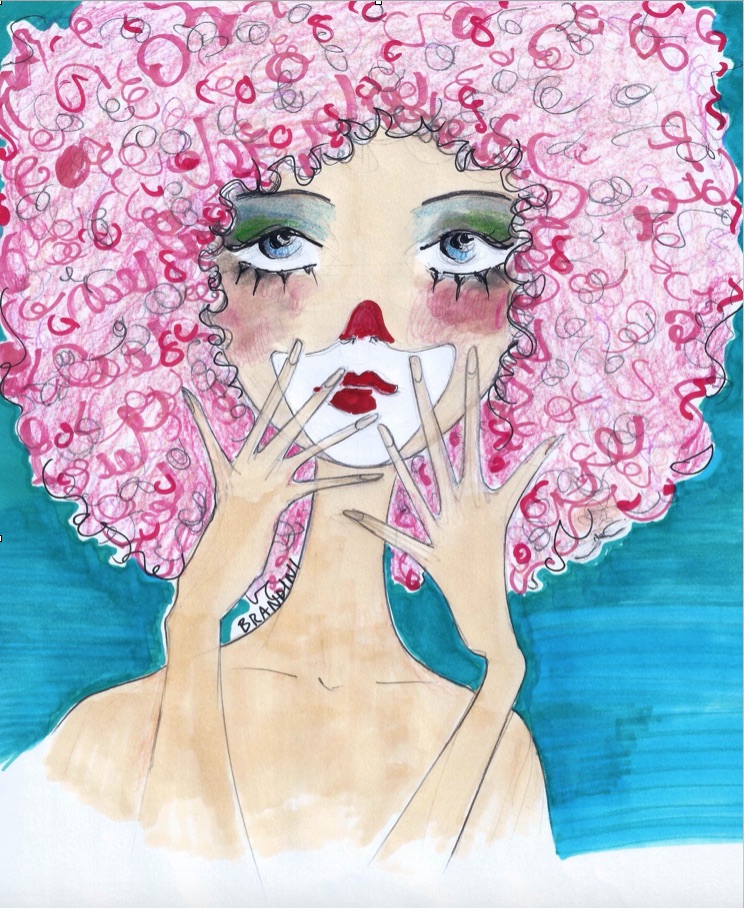 "Cindy" by Beatrice Brandini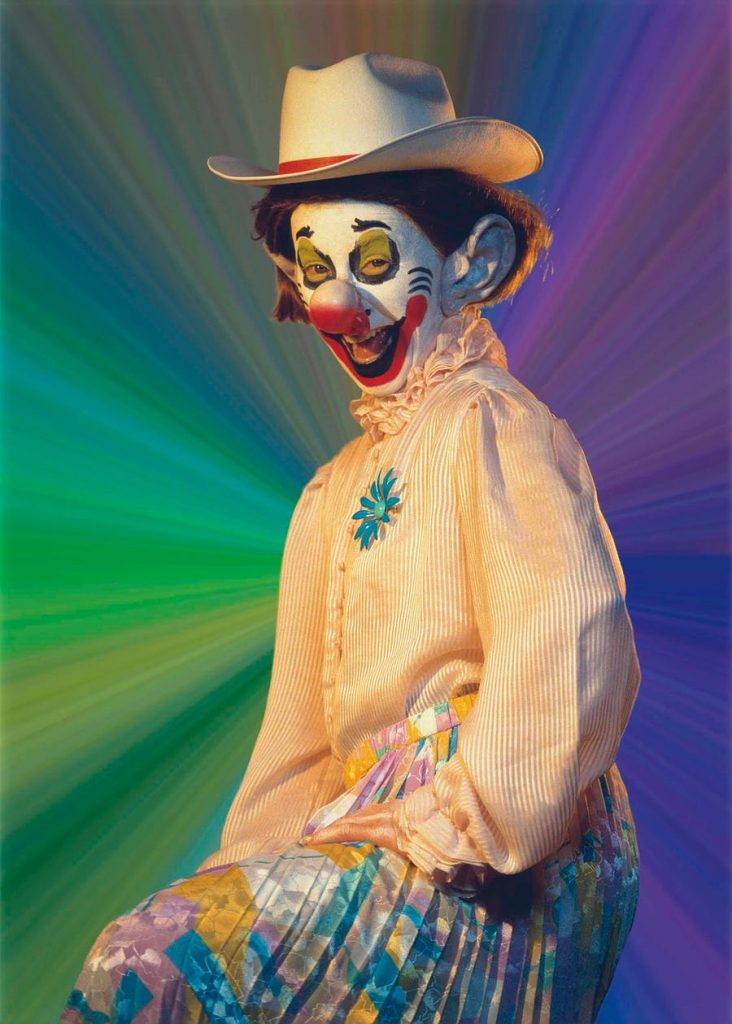 Cindy Sherman Untitled #410,  Christies 
Cindy Sherman has made photography an expressive medium of contemporary art more effectively than any other.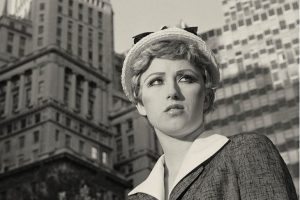 Cindy Sherman Untitled Film Stills # 21, Sotheby's
Born in New Jersey in 1954, she is the author of the highest paid photographs in history, her Untitled # 96, from 1981, was auctioned at Christie's for 3,890,500 dollars, photos that are obviously works of art and that see her as the absolute protagonist.
In fact, Sherman is always at the center of her works, disguised, made up, hidden or disguised, creating "parodies" on clichés about women, and certainly, caricatures of female stereotypes alive in the collective imagination.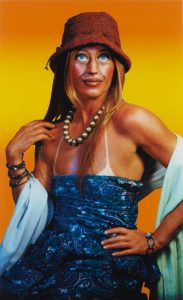 Untitled Self Portrait with Sun Tan, Sotheby's
Dedicated to disguise as a child, the artist herself says that as a child she did it for fun, when she felt sad or confused. Maybe it all started thanks to the great-grandmother, who had given her a large amount of 1920s clothes and who, inside her bedroom, were used to become someone else, forming little Cindy into an actress, and giving life to a endless series of characters that have come down to us.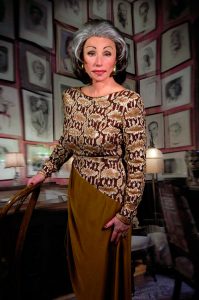 Cindy Sherman Untitled Society portraits # 474
She starts with painting, but she soon realizes that hers will not be her way, so she changes department and chooses the photography one. Between 1977 and 1980 he made one of her most famous series, namely Untitled Film Stills, there are 69 black and white images in which Sherman plays imaginary films of the 50s and 60s, recalling the beautiful heroines of the films by Hitchcock or Truffaut.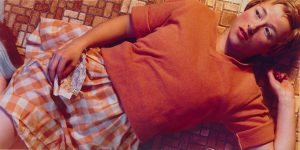 Cindy Sherman Untitled # 96, Christies
Always posing herself, she changes "subject", moving from cinematographic atmospheres to artistic historical ones, reconstructing the most representative paintings in the history of art, are those of the History Portraits series. Then move on to portraits of the high society ladies, with Society Portraits. Her rise never stops, everyone goes crazy for her photographs.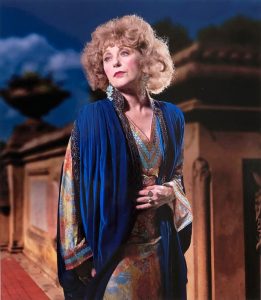 Cindy Sherman Untitled # 565
Although she is the protagonist of all her works of her, the real Cindy Sherman remains invisible (very rare photos of her in the natural). "I feel anonymous in my work. When I look at the photos I never see myself, they are not self-portraits. When I prepare the photographs, I look in a mirror next to the camera: it's like a trance. Staring at myself, I try to become that character through the lens. "
Cindy Sherman is very good at moving in the field of art, lending herself to some advertisements, the most important being those with  Comme des Garçons and Marc Jacobs for Vuitton, always remaining herself and never betraying her research.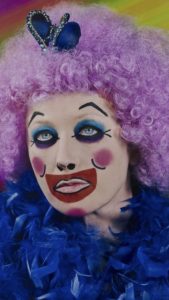 Cindy Sherman Clowns series
One, none and a hundred thousand Cindys. She has played hundreds of characters always doing everything alone, in fact the artist is a model, photographer, hairdresser, make-up artist and stylist. She have revolutionized the concept of self-portrait thanks to the ritual of dressing up, putting on make-up, sometimes even wearing prostheses, to take on the appearance of who she decides to be.
The choice of the Clowns, in its famous series, is not accidental (it is nothing if we are talking about Sherman), it was born after 11 September for which the tragedy, which the whole world witnesses, becomes a metaphor for the feelings in the face of a clown. Behind a painted smile there is joy but also sadness, the perfect mask to interpret the different moods of the human being.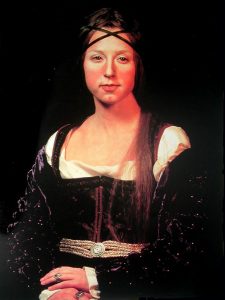 Cindy Sherman series History Portrait 
"As a girl I was disgusted by the sacredness that enveloped art. So I chose to do something that even ordinary people could appreciate, that was part of mass culture, but at the same time made fun of it. "
Fashion America History by Beatrice Brandini
Each of us has dreamed, at least once in their life, of being someone else, perhaps the fixation to transform and interpret such an extraordinary range of female identities stems from this desire and urgency, as the artist herself candidly declared to Art News "I used my makeup at home and turned into a person who wasn't me, I was obsessed with being presentable".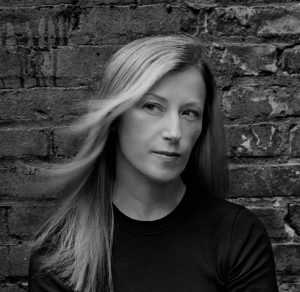 A beautiful Cindy Sherman
Probably if you had chosen acting you would have been an extraordinary actress, who knows what transformations you would have surprised us with …, but in the end it went very well even so. Your inimitable photos will survive for a long time to come.
Good life to everyone!
Beatrice