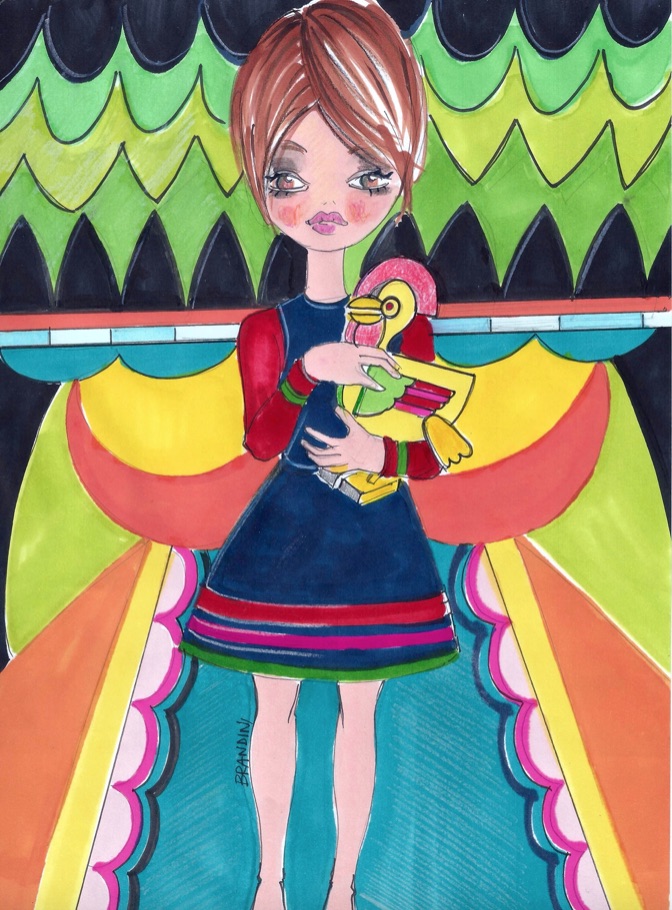 "Rosetta" by Beatrice Brandini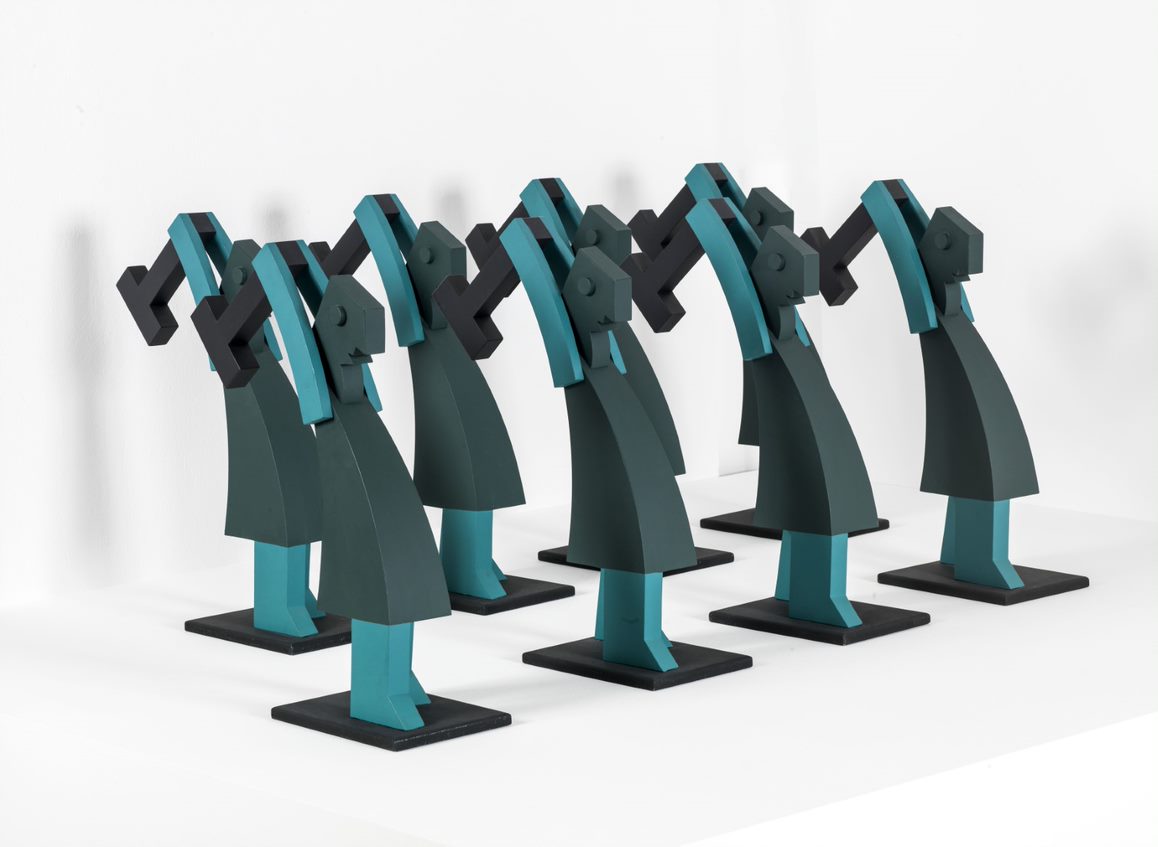 "Martellatori" by Fortunato Depero, 1923
Depero returns home, in fact, until 5 June 2022 in Rovereto you can participate in the extraordinary journey into the world of this multifaceted artist who in his life experimented with painting, theater, scenography, design, fashion and advertising.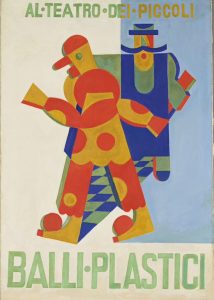 Fortunato Depero: Poster for Plastic Dances, 1918
The exhibition, curated by Nicoletta Boschiero, brings together photographs, drawings, mobile tapestries and paintings for a total of 500 works that explore all the artistic manifestations of this artist, testifying how his experiments have influenced art, fashion and design up to the present day.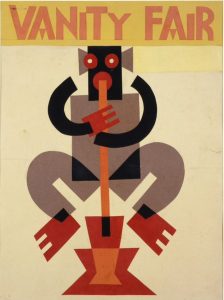 Fortunato Depero: Sketch for the cover of Vanity Fair, 1929-1930
Boschiero says "From the great costumes of the Plastic Balls, too massive to be worn by dancers and built to give a [robotic] ​​movement, to the drawings of the automaton that teaches the dancer to dance, there is always this fascination for artifice. which prevails over nature".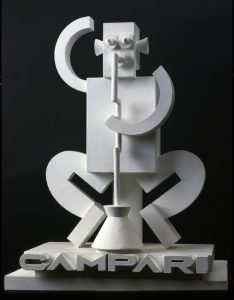 Fortunato Depero: Campari advertising construction, model 1926
It is a tribute, an act of love to the futurist artist and to the museum itself, an exhibition that enhances the Trentino artist, with the presence of monumental tapestries, Vogue covers, posters for Campari, puppets-automatons of the famous Balli Models, theatrical sets, furnishings… a wonderful escalation of colors, shapes, ART.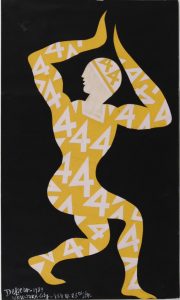 Fortunato Depero: Ciphered Costume, 1929
Depero has made an immense contribution to art, not only by exporting Italian futurism all over the world, but by influencing all those who came after him (I am thinking for example of Mendini or Sottsass for design and the world of advertising, which revolutionized ). Born in Trentino in 1892, on his death in 1960, he left the only Italian Futurist museum  his personal archive, including about 3000 objects, to the Municipality of Rovereto. An artist in search of total art, convinced that there were no differences or hierarchies in any form of expression.
Glimpses of the "Depero New Depero" exhibition
The Mart has transformed his legacy into a real heritage for future generations, buying and investing in other wonderful works by the artist, restoring others (such as the famous tapestries). The exhibition "Depero new Depero" for the first time tells this extraordinary encounter and this fantastic story.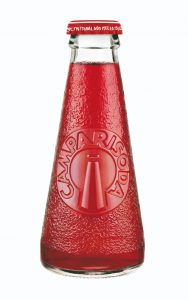 Campari Soda bottle designed by Fortunato Depero
A curiosity, which makes us understand the fundamental role the artist played in the advertising revolution, and the partnership with Campari. Depero took care of the advertising graphics but also of the packaging of the Campari Soda bottle. The futurist thought of a bottle that had the shape of a loudspeaker, subject / object typical of futurist artists, also choosing a transparent glass bottle on which to directly imprint the brand of the company, the rest is history …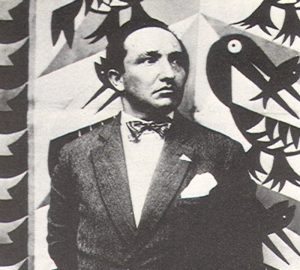 Fortunato Depero
"When I live off what I thought yesterday, I will begin to be afraid of those who copy me". Fortunato Depero
Good life to everyone!
Beatrice