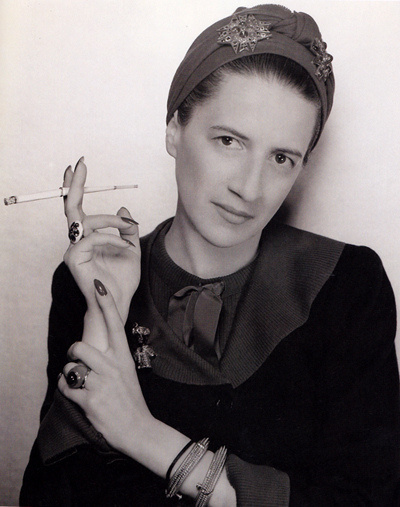 Diana Vreeland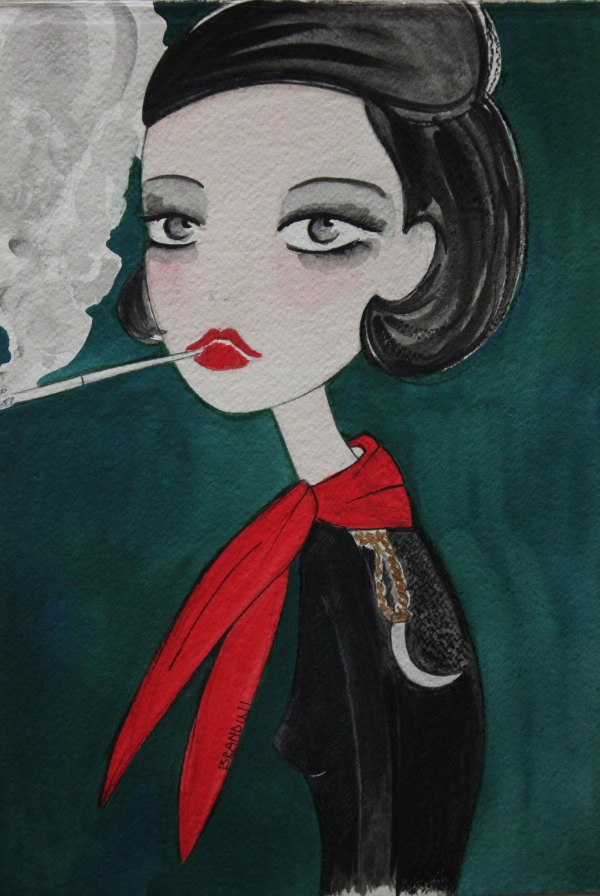 "Diana" by Beatrice Brandini
Diana Vreeland: "Style is everything, the style is the way of life, without it you're nothing" 
Some of my sketches revisiting the vreeland's aesthetics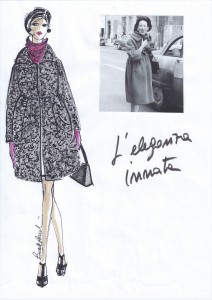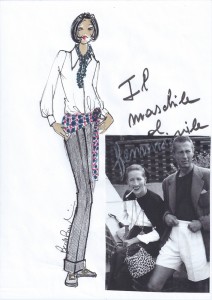 Diana Vreeland had style, personality and charm. Diana Vreeland was one of the few that has been able to tell, through the pages of a magazine, the evolution of an era of great change as the sixties.
"I do not like narcissism, but I approve vanity"; "the greatest vulgarity is any imitation of youth and beauty "; " we do the show "; " the eye has to travel ", some of her most famous phrases.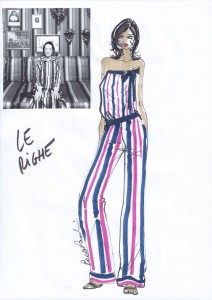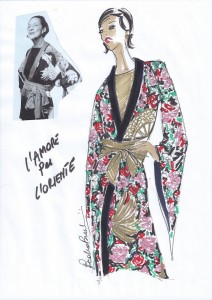 Born and lived in Paris when this magical place was the capital of the world; we think to the Belle Epoque, the first great couturiers like Poiret or Chanel, artists as Picasso or Matisse, nightlife ; Paris was the life! Was noticed by the  Harper's Bazaar's director, that offered her a column in the magazine, "why do not you?", that gossip columnist anticipated time teaching the rich bourgeoisie's womenhow to be stylish. Subsequently became chief editor, before moving, in 1962, to Vogue where become the director.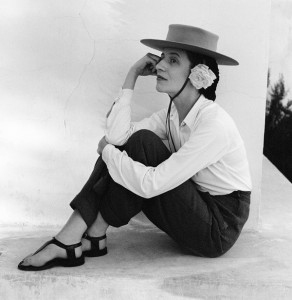 Realized that the charm was the real beauty, she allow become icons (models not yet called by name, but were simply "dummies") magnetic women as Twiggy, Veruschka or Hutton, changing the classical canons of beauty.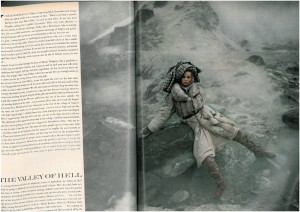 Vogue USA 1966- Veruschka by Avedon
Taste was so personal and forward to those years, her shooting were sensational working, as the models, with young but very talented photographers called Beaton, Penn o Avedon. Conceiving fashion shoots as repotages, done around the world. Her revolutionary vision of models, photographers, designers (she was admirer Missoni and Valentino, for example), their talent was put to the service of this extraordinary and creative woman, getting all of the celebrities.
In the 70's Vogue dismissed her (even the divine have disappointments, just like us, the important thing is never demoralized and start again).
Her interpretation of fashion as a dream was not aligned at the time (I would say that probably was not "in the service" of the advertiser).
The Costume Institute of the Metropolitan Museum offered to Diana a new chance, became a consultant.
Also in this case Diana revolutionized this figure, which until then was a sort of "dusty secretary", dedicated to categorize clothes
She recounted the life of the clothes, through their eras, with glamor and a magic touch.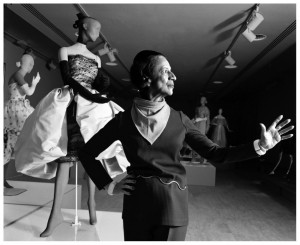 DV to the Metropolitan Museum
Was lively, brilliant, human, though feared in her work. Vreeland was the surname of her husband, the refined Reed, married in 1924 and within she built a very happy union
I love this female figure, so brilliant, eccentric, unconventional, that push me to undertake this wonderful profession in fashion
An anticonformistic and a visionary, with a taste of aesthetics above average.
Thanks Diana for inspiring me!
Good life to all!
Beatrice