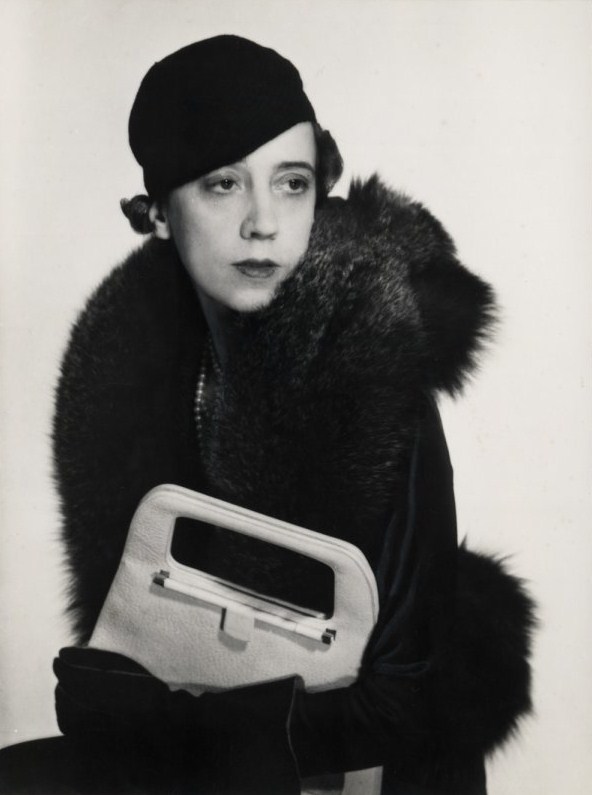 Elsa Schiaparelli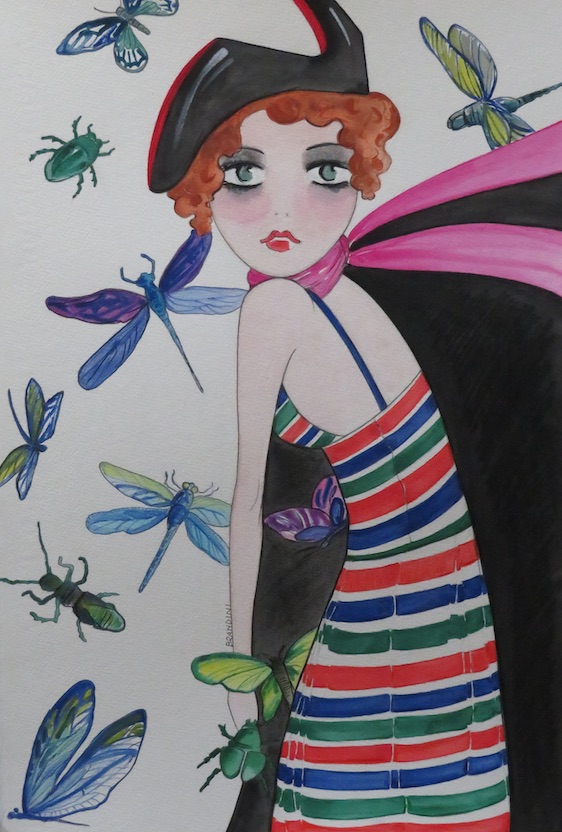 "BETTINA" by Beatrice Brandini
Another great fashion personality was Elsa Schiaparelli.  I've always loved because she was the first to combine ART and FASHION, thanks to collaborations with friends such as Jean Cocteau, Salvador Dali, Man Ray. To create wonderful clothes, ironic, surreal, shocking. Creations, but it would be more appropriate to call them works of art, which alone adorned the page of a magazine, the scene of a film, the dummy of a museum.
With Poiret and Coco Chanel was the creative soul of the century, three very different personality but complementary.
Designer, photographers, stylists, yesterday and today, owe a great deal at Elsa Schiaparelli. Many have tapped into her enormous artistic heritage.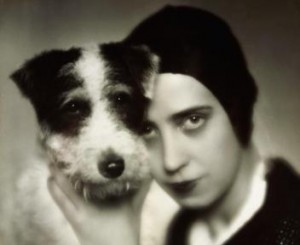 Elsa was born in Rome in 1890, from a cultured family of professors, researchers and scientists. Eclectic and lively personality since childhood, a passion for poetry, drama, art. She married and moved to New York, where she met Dadaist artists as Man Ray, Marcel Duchamp, which will immediately involve for the realization of her collections.
Back in Europe, more precisely in Paris, especially to be closer to her daughter, here initially will be hosted at the Francis Picabia's home. (!)
A passion for fashion after a meeting in the Poiret's atelier, the first to "liberate" women from hell corsets and bustiers. However she understands the need to make a more dynamic fashion, but also more "democratic".
Schiaparelli dresses by Beatrice Brandini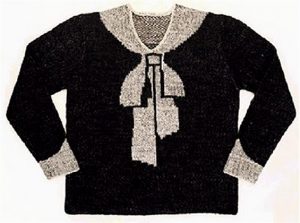 Elsa Schiaparelli's sweater
The first creations are thanks an encounter with a Armenian craft, neighbor, who packaged hand-knitted dresses. Elsa submit the drawings that this lady done, the first "fashion project" is a black shirt with a white bow that turns into a butterfly. Pure creativity, which you can still take in many collections. A famous American store, Strauss, note this shirt and ordering forty. This was the Elsa Schiaparelli's fashion debut.
Two Elsa Schiaparelli Jackets
From then on it will be the happy meeting between poetry and practicality, art and craft. The next issues will motifs inspired by Africa, sailor tattoos, such as pierced hearts, anchors and snakes. Flies trompe-l'oeil, lobsters, butterflies, astrology, jugglers, clowns.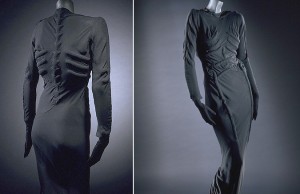 Skeleton Dress of Elsa Schiaparelli
We are in 1932 and Elsa invents the first long dress with jacket, a simple sheath in white crepe de chine, with large aquifers that cross on his back. It 'a huge success!
In Paris in those years on the one hand there was Elsa with her imaginative fashion, Chanel on the other, with an idea of fashion more simple and severe. Although different from each other, even in the origins, had the same idea of woman, free and independent, and both were pioneers in understanding that fashion to get to all had to be done in series.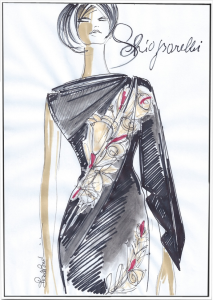 Schiaparelli dress by Beatrice Brandini
In 1934 she moved her atelier in the Place Vendome at nr. 21, in front of the hotel Ritz, an ideal setting for rich ladies bored and wanting to constantly renew their wardrobe. Again Elsa has a great intuition, adapt a part of her laboratory in a boutiques, a great idea, the beginning of the pret-a-porter.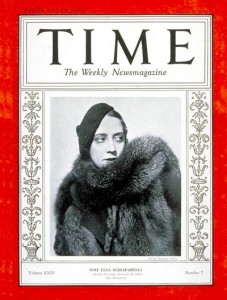 Elsa Schiaparelli on the cover of Times, 1934
In the same year the launch of two fragrances Salut, Sauci and Schiap (nickname coined by the Americans to simplify the pronunciation of her name).
Elsa understands that life is changing, that the pace will never be the same, that women will no longer have available time, will have to adapt to what may be called the "modern life." Recall the collection Cash & Carry in 1939 in which the clothes are filled with pockets for a woman who left the house in a hurry and without a bag, so as to bring along what she needed, or the evening dresses "disguised", a simple day dress turned, thanks to draw a ribbon, in a long evening dress.
Shoe – Hat                                                        Schiaparelli dress by Beatrice Brandini
Above all, the details and accessories to make unique Schiaparelli's creations, pure imagination, creativity and sometimes madness, as the shoe hat, the one that resembles the human brain, the suit with drawer pockets, button-shaped lips or face, astrological embroidery, the first necklaces and bracelets made of Plexiglas ….. Dalì draw for her a bag-phone in black velvet; Jean Cocteau designs poetic clothes; Jean Hugo buttons sculpture that are the prerogative of the Schiaparelli's clothes. "Working with artist as  Christian Bérard, Cocteau, Dali, … had something exciting," she wrote in Elsa Schiaparelli Shocking Life. Her work is full of talent and genius,  valuesthat have made our life, and fashion itself, less complicated and more "light".
Schiaparelli creations, both drawings are by Jean Cocteau
Plexiglas necklace                                                Lobster Dress inspired by Dalì
The cinema, with its protagonists, will be struck by this revolutionary and creative fashion, the first will be Katherine Hepburn, then Claudette Colbert, Lauren Bacall, Marlene Dietrich, etc., all admirers of Place Vendome's atelier. To carry out the customs of the Mae West film "Every Day's a Holiday", the studios will be sent a bust of plaster for making the actress's measurements, later the same bust will be the inspiration for the most famous perfume of Schiaparelli,  "Shocking"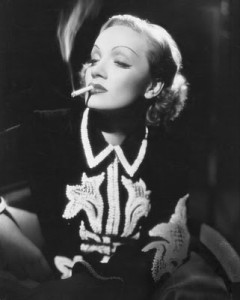 Marlene Dietrich with Elsa Schiaparelli creation
Some dramatic changes (among them the outbreak of the Second World War that will force her to take refuge in America) and a taste that is changing, with emerging personalities such as Dior and his New-Look, make it clear to Elsa that it is time to abandon her activity. Also in this case leaves the stage with elegance and style.
Two dresses of Elsa Schiaparelli
A real "shocking lady", with her revolutionary sense of elegance, with a childish and pure eye, with a keen sense of beauty, art ….; you have given so much to fashion, to taste, to women.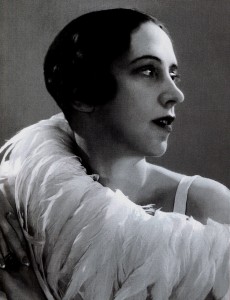 Thanks Elsa!
Good life at all.
Beatrice