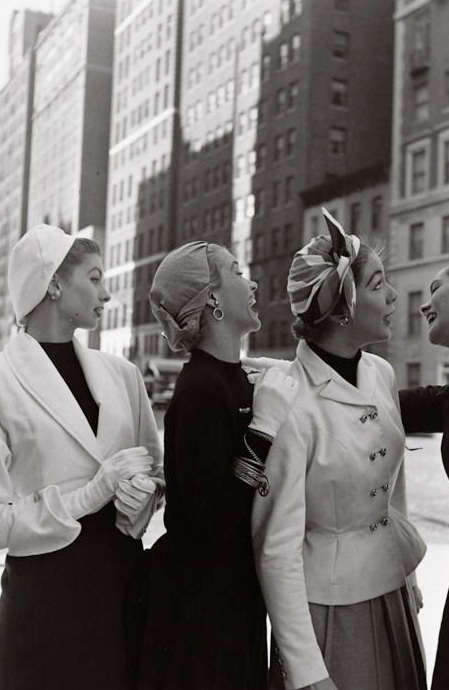 "Models" photo Gordon Parks, LIFE magazine 1952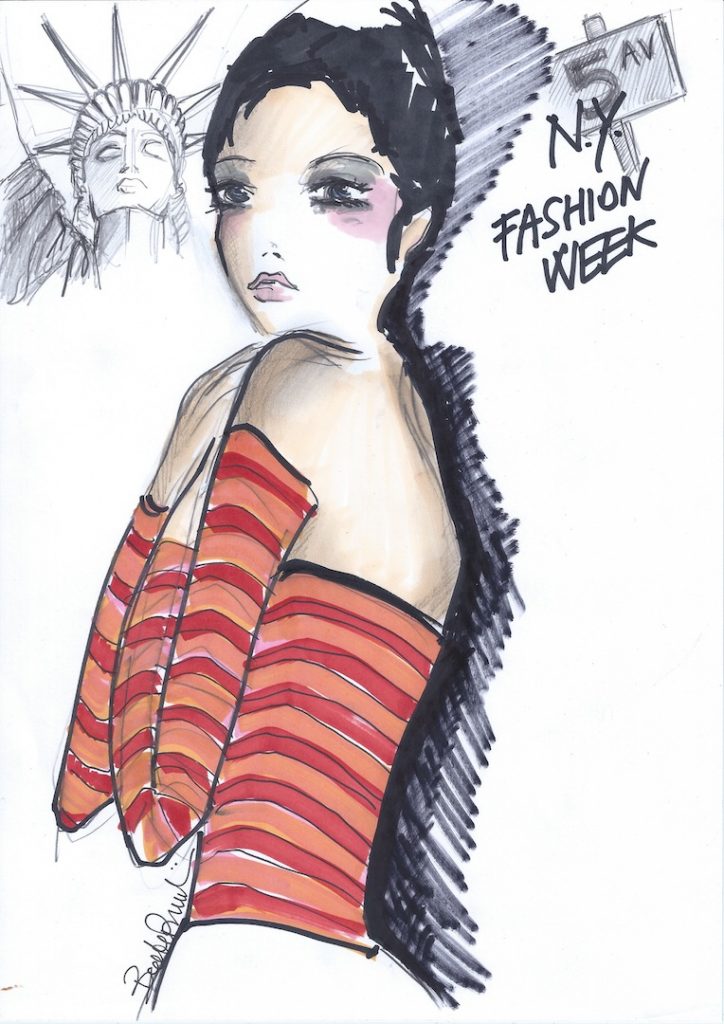 "Mya" by Beatrice Brandini
The fashion shows are over for the next Spring Summer (2017) with the catwalks of New York, London and Milan, this last stage will leave the witness to Paris, where, this week, will be completed to find themselves (and find us) in February for those Winter. Fashion does not stop and we will continue, happy, chasing her, just as a man in love with his great love.
As always I tried to focus on the strong trends, the most beautiful and those who value the women, at least according to my point of view. Since even the most special dress, original or creative if not makes the most charming lady, if not enhances and makes her feel natural and relaxed, not worth much.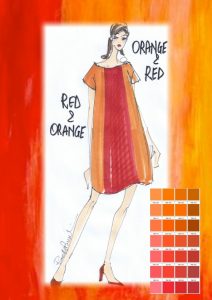 Mood RED&ORANGE ORANGE&RED by Beatrice Brandini
Orange, here in New York catwalks, is the dominant color. It's a very intense orange, almost red (which is why I called the trend RED & ORANGE). It proposed almost everywhere as a solar color, vitamin, optimistic (need it so much!). Until recently, it was easier to wear it in the summer and it was right when the skin was tanned, we see it becoming refined and citizen.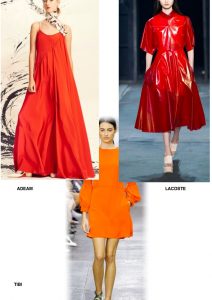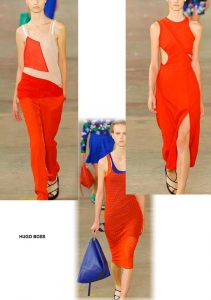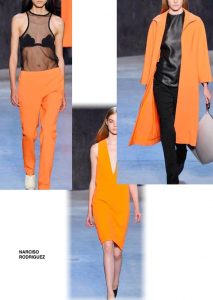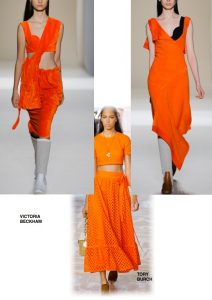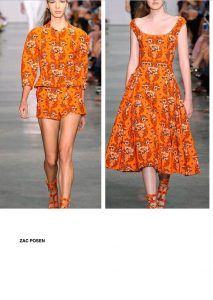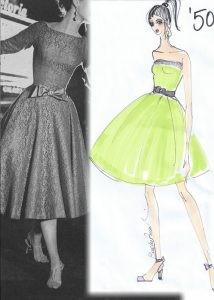 Mood '50 by Beatrice Brandini
A new femininity, highlighted by the waist and bare shoulders. For a timeless elegance that looks to the past with a touch of nostalgia. Very cool.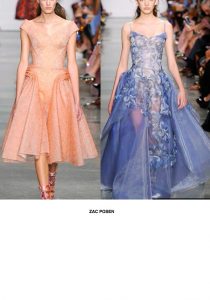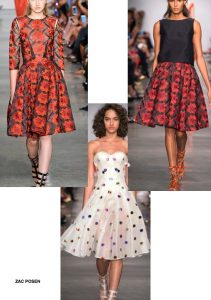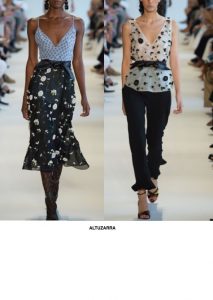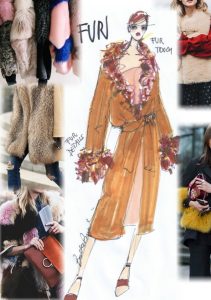 "Mood FUR ON SUMMER" by Beatrice Brandini
This is not fur details, at least not only, but also sometimes made of fur as coats, capes or jackets (true or fake does not matter as long as fur!). It is not very easy, it will not be a trend we will see massively in the streets of the world, but it is interesting to understand how there is no longer a real concept of seasonality and status.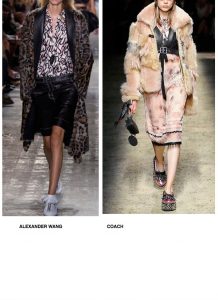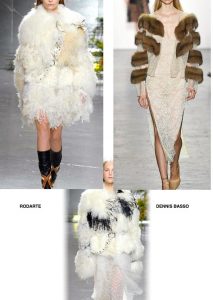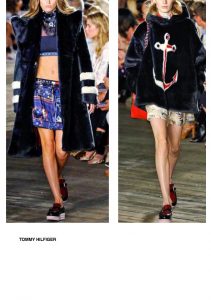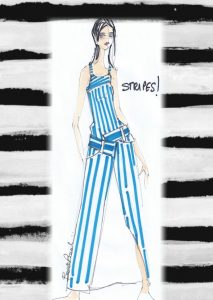 "STRIPES" by Beatrice Brandini
Everyone, absolutely everyone, presented stripes. Horizontal, vertical, diagonal, and again on the bias …. allover, as a detail, as an insert … always stripes. Personally I love them and always wear it, can be sassy or elegant. Beautiful stripes! Here in New York have become the proposed pattern.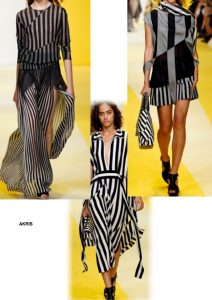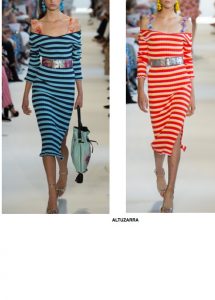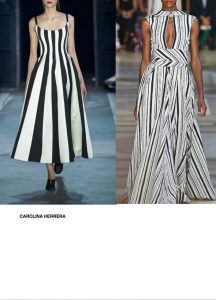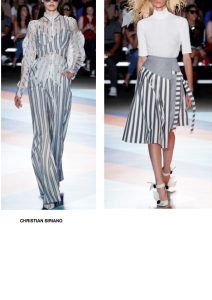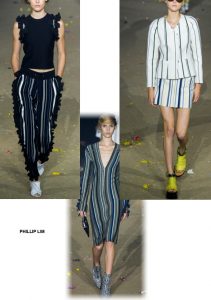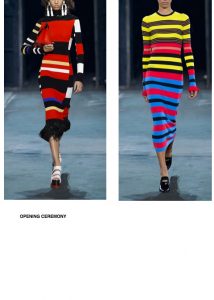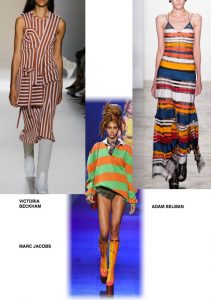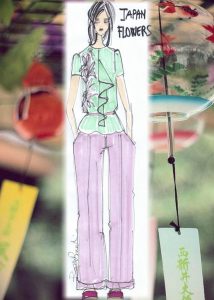 Mood "JAPON FLOWERS" by Beatrice Brandini
Oriental flowers, but also styles and cuts that look East. For a new form of femininity, more conceptual and spiritual.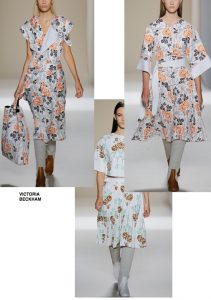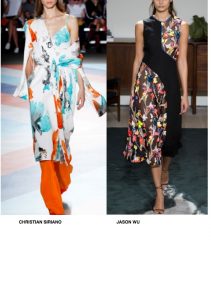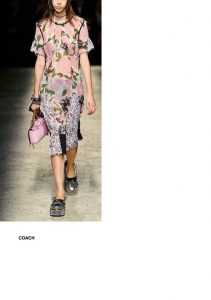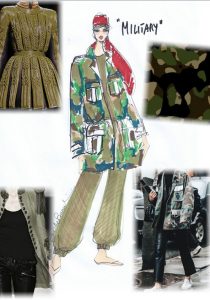 Mood "MILITARY" by Beatrice Brandini
The military represented by Parka, tailcoats, Camuflage, but also by many shades of green. This is also a current that knows no "crisis" but that cyclically returns. And'interesting mix it for a more contemporary fashion. Beautiful with black.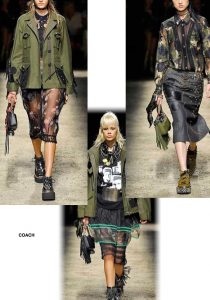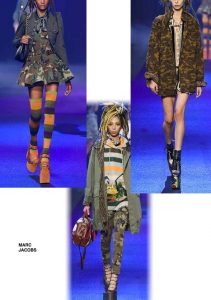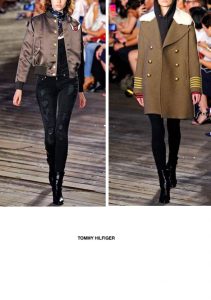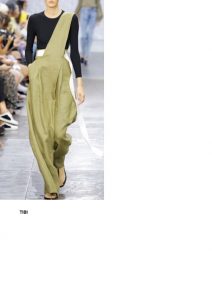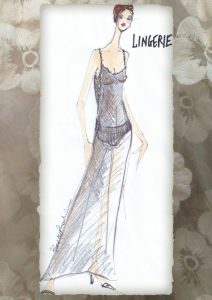 Mood "LINGERIE" by Beatrice Brandini
As for last season (but it was much harder because was Winter…), a lot of transparencies and clothes that seem to take inspiration from lingerie. Undergarments, bras, tops, babydoll …. so much lace, lace and embroidery. It's not suitable for all, especially not for the over.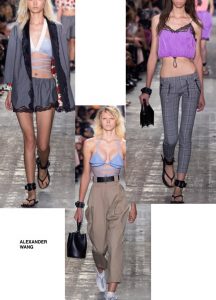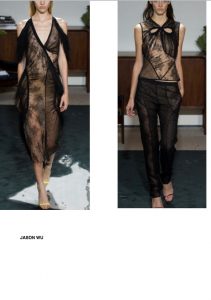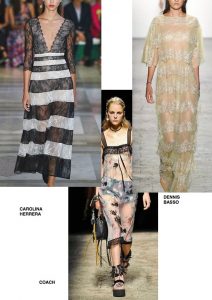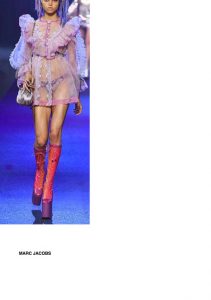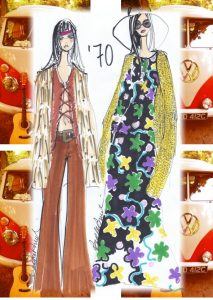 Mood "'70" by Beatrice Brandini
Another very strong current and presented in many catwalks that of the Seventies. It will be that those years have represented many revolutions, which will have professed the PEACE & LOVE's idea, alas failed but today even more relevant, will definitely also for these reasons (fashion is ALWAYS the mirror of the times) that the collections were full of pants flared, floral patterns, psychedelic colors, vests with beads and fringe, floral and hippy dresses.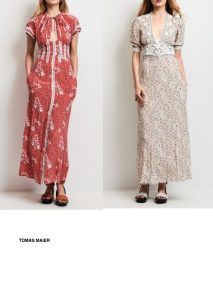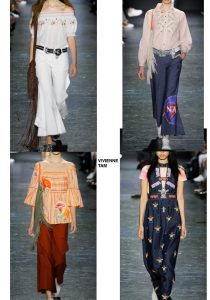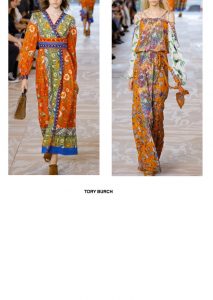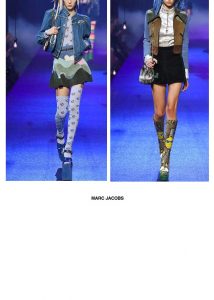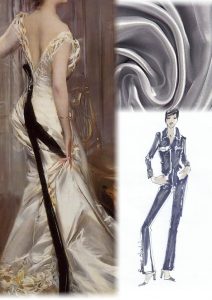 Mood " SATIN" by Beatrice Brandini
The fabric par excellence here in New York is satin. Shining, shimmering, "disco" .. especially in tones as the optical white, black and shades of those in which the characteristic gloss can be enhanced (bronze, pearl gray …).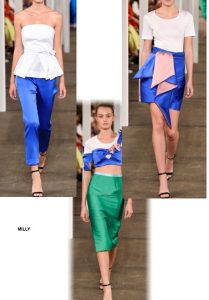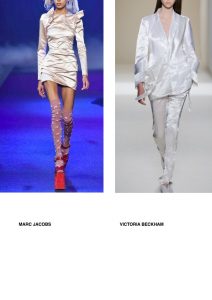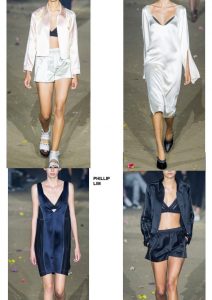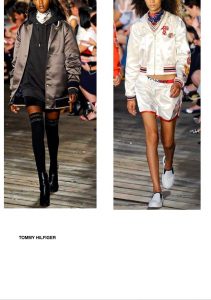 Appointment with London, Milan and Paris … hard to keep up with everything, but impossible not to do it.
Good life to everyone!
Beatrice