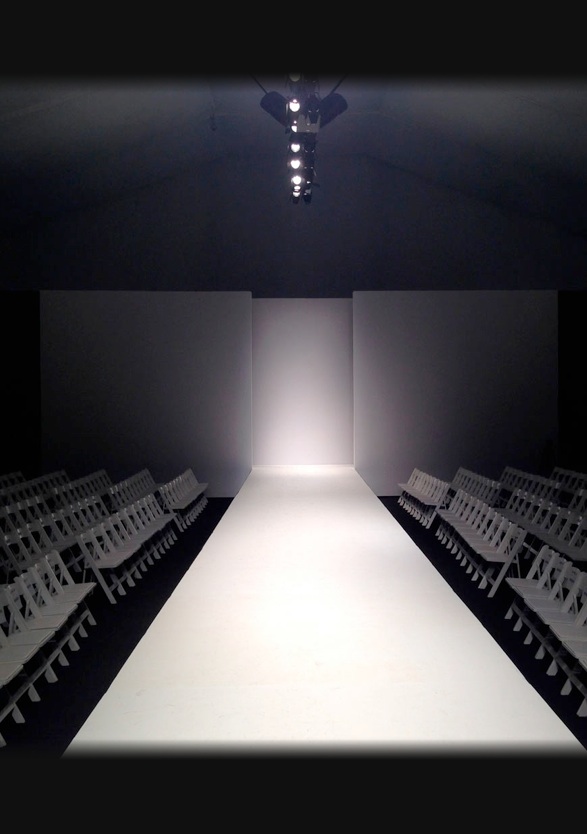 … everything is ready, the show is about to begin!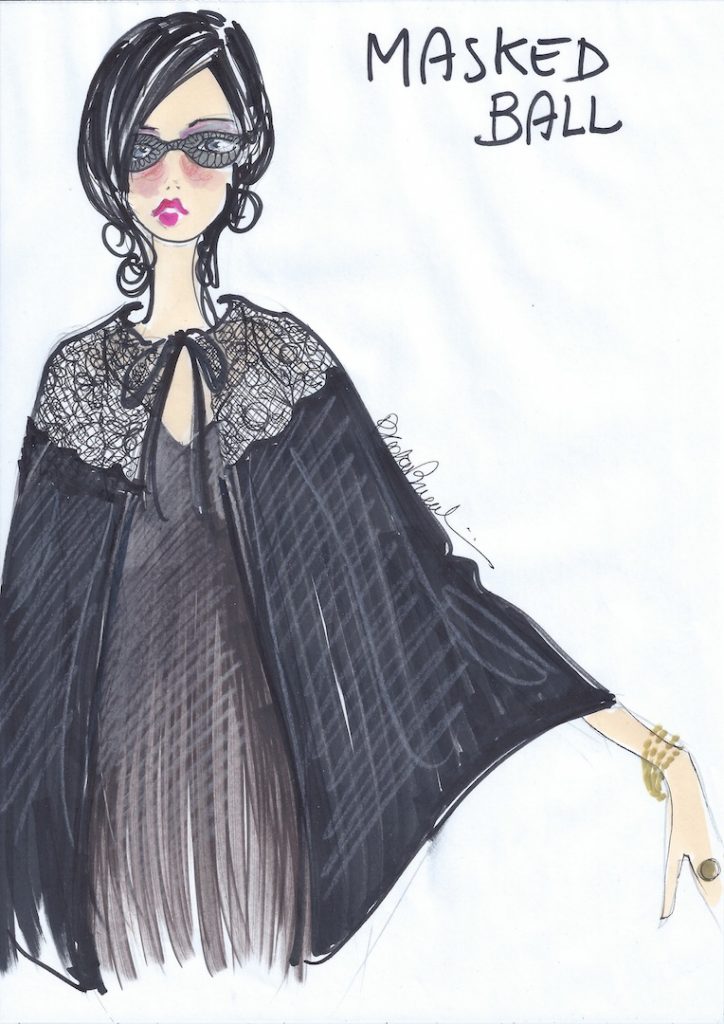 Sketch "Masked Ball" by Beatrice Brandini
We have not pulled out our favorite sandals, dresses, shirts or t-shirts, which already talking about winter collections, FASHION never stops, in fact, the New Yorkers walkways, as Londoners, Parisian and Milan (already some weeks ago), were presented collections for the next season, showing us how we wear in about six months.
I tried to summarize the most interesting topics, with some sketches and evocative images, as well as those of the catwalks. The most important news is that many fashion designers and luxury fashion house presented men and women at the same time, optimizing time and costs, but above all giving a unique image of their brand and definitely stronger. There had been signs in recent seasons, but these shows have determined the true turning point (and breaking) with the past, An other important signal: SEE NOW BUY NOW. I disagree completely with this new "modes" of purchase, but evidently it is another sign of these times frantic and hungry for novelty. For me fashion has always been "a dream", an important job determined by the talent, discipline, hard work, commitment, where the creations had to be expected in the shops as you do with something special. The fashion show by now have become a phenomenon that is shared immediately with millions of people around the world, surely a way to give prominence and visibility to your brand, but also that of degrading a magic.
Here trends. The first important thing is that of FUR and "Peluche", whether real or artificial, the coming winter will see some good in every way, of all types, provided it is sleeping. Fur coats and jackets as well as a detail, such as finishing, as an accessory. Often kitsch, redundant, excessive, but also extremely refined, treated as a tissue because its operations have now achieved incredible results.
FUR & PELUCHE; Sketch and Mood board by Beatrice Brandini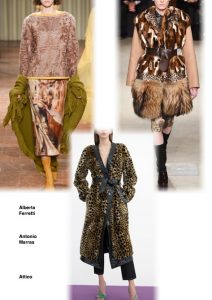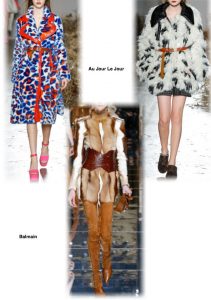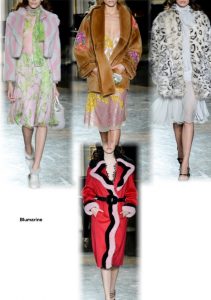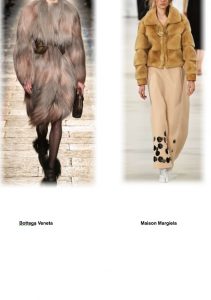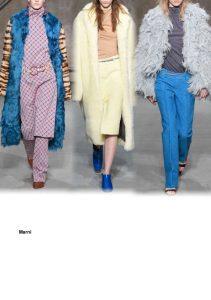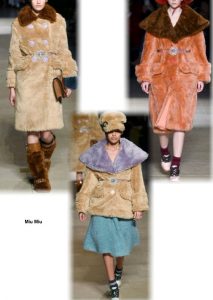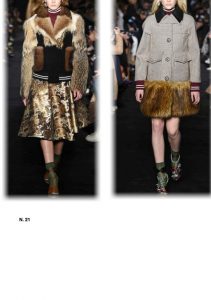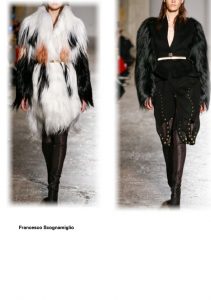 Another interesting issue is what I called "Masked Ball." Capes and hoods over flowing dresses, silk satin, just as if we were preparing for a very special dance; a courtesan, mistress of Casanova, Venice in the early twentieth century. A different way to interpret the night.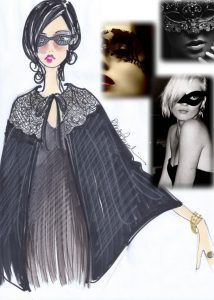 "BMASKED BALL". Sketch and mood board by Beatrice Brandini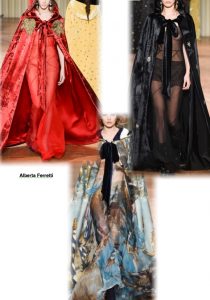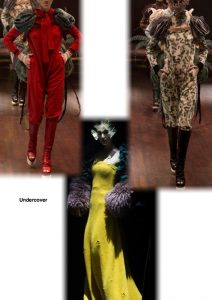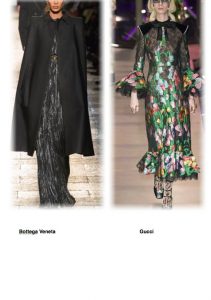 Theme "Active" been present for many seasons, or leisure clothes that steals shapes and details to sportswear. Instagram has in some way amplified this trend with celebrities and influencers, taken in their everyday life. But all had beginning with collaborations between sports and fashion designers multinationals (Puma was a pioneer with Jil Sander, and I was there !!!), by clearing and ennobling a track suit and a pair of sneakers.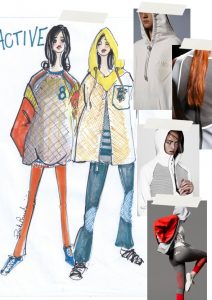 "ACTIVE". Scketch and mood board by Beatrice Brandini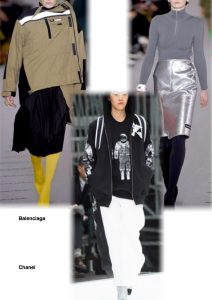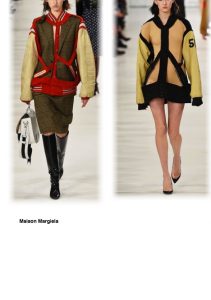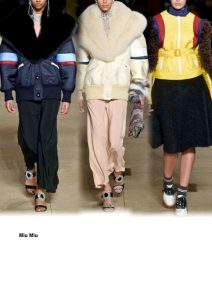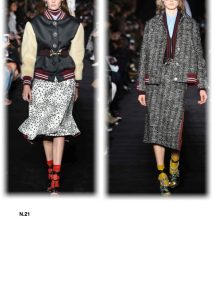 Another theme present in runways around the wold, was that of CHECK. Paintings or checkered, Prince of Galles, Pied de Poule, squared pattern. In some cases, it printed or recreated with fur, wool, unlikely fabrics, but the effect is very attractive, in some case very strong, almost always "couture."
"CHECK". Scketch and mood board by Beatrice Brandini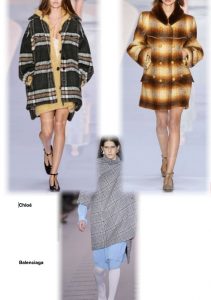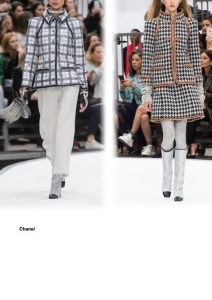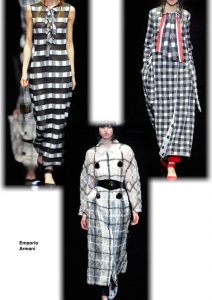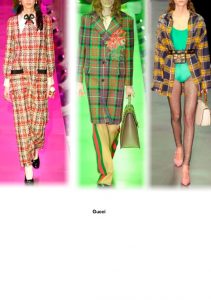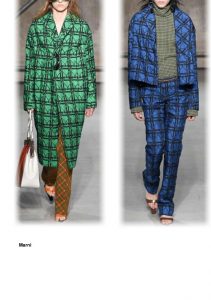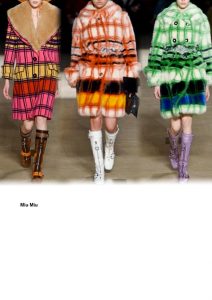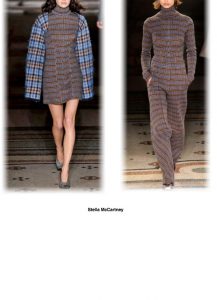 TWENTY. Dresses and clothes inspiring twenties, flowing lines, slip on the body, laminated fabrics, basques life, blouses with ruffles or bows side, as chiffon, georgette, silk. It 'a mood reminiscent of a carefree and happy moment, the women moved gracefully dancing with their partners, before the world changed forever. Important are the details, embroideries, applications.
TWENTY; Scketch and mood board by Beatrice Brandini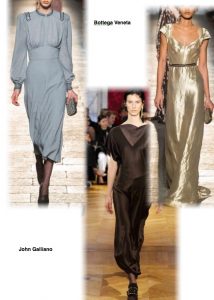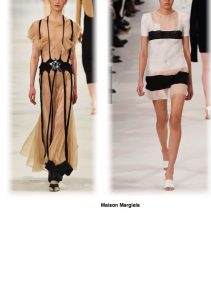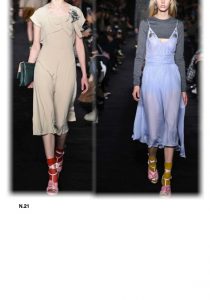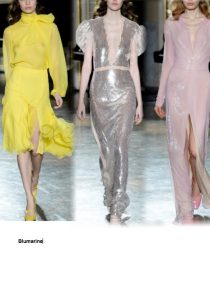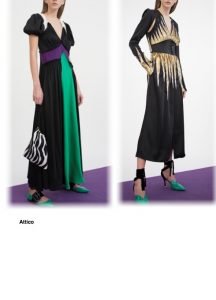 Finally, I also noticed some clothes which bore the effigy of a face, a kind of PORTRAIT printed in a dress or a top. A very poetic detail (in fact seen by Marras) and certainly original. This is not comic faces, in a pop, no anymore, here it comes to portraits, artistic and romantic, framed by flowers or other geometric designs. Sometimes are quotes (Bieber by Dolce & Gabbana), others simply "stolen" murals on the walls of MoMA or Albert Museum.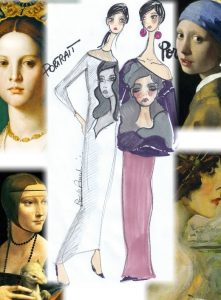 "PORTRAIT", sketch and mood by Beatrice Brandini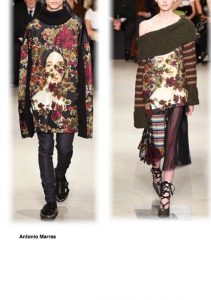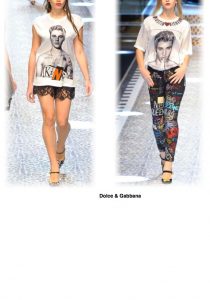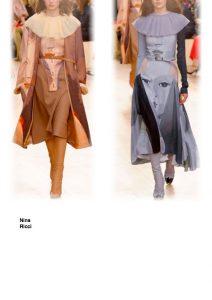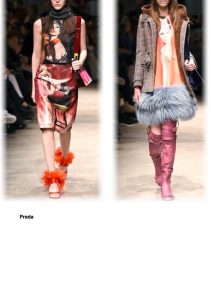 The walkways also stressed so much leather, the red and blue, many flowers, many geometric patterns, hippies and ethnic influences.
Fashion is characterized by twists and turns and trends that have become the must (as the animalier, the comuflage, the masculine / feminine …), but every season always surprises us by offering news and special alchemy. So much work, so many talents, so much energy. Dress up as you like, but always enhanced you, the important thing is to smile together fashion, feeling comfortable with what you wear.
Good life to everyone!
Beatrice