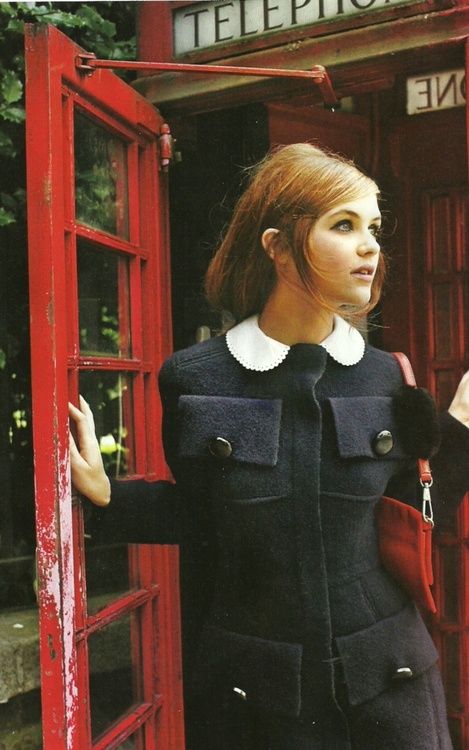 Sixties in London….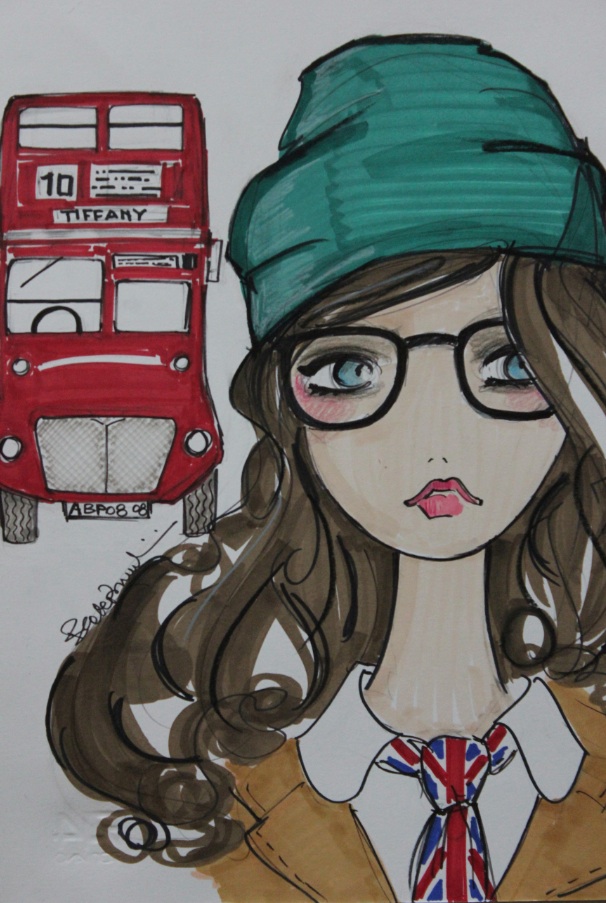 "Cherry in London" by Beatrice Brandini
And here we are talking of the shows in London …
Again so much fashion, so many styles, so much creativity and freedom (key word!) To dress as we please ….. I highlighted some trends, once again we see the fur and the Over volumes, although represented in a slightly different way than in New York.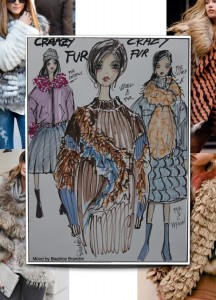 "FUR" by Beatrice Brandini
Still a lot of furry star of London catwalk. A fur often combined with wool or other materials. Or used as an accessory or detail of a cloth. Bouclé, shaved, curled, inlaid, Burnout …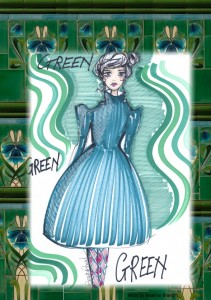 "GREEN" by Beatrice Brandini
There is also very green …. brilliant, emerald, bottle. A beautiful and original color, for those who want to feel special using a tone apparently "classic." Burberry has proposed in an excellent manner, as a nuance and as a realization, with its beautiful python coats in green and bon ton dresses in jersey or damask paper / candy effect.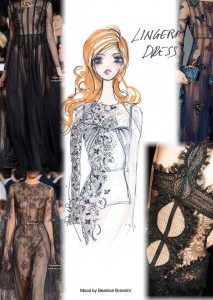 "Lingerie dress" by Beatrice Brandini
I called this issue "Lingerie dress" because many of the proposals that refer to the underwear designed primarily as a petticoat, or dress / lace petticoat … So, dentelles, laces. Refined nude look effects, even colors like black and skin shade, silver, antique pink. Embroidered, dévoré, applied… flowers. Winter will be a banner of: "Under my coat petticoat …"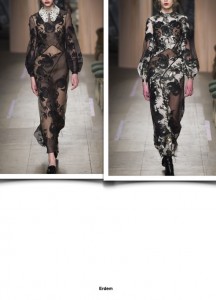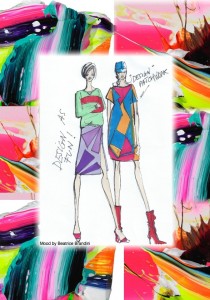 "LAUGH" by Beatrice Brandini
I had already called a "Laugh" trend, a year and a half ago when I realized the proposals for Summer 2016 (Section Trends). The next Winter resumes with both hands this mood, creating clothes and accessories really funny, colorful, playful. Not to take themselves too seriously and play with fashion, and why not, with your life. Keyword IRONIC CREATIVITY '.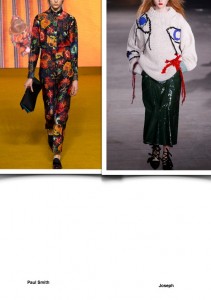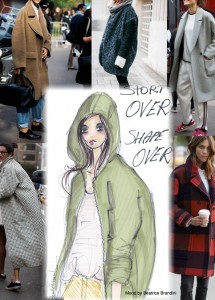 "OVER" by Beatrice Brandini
London also highlighted the trend to the most exasperated volumes, especially the beautiful show of Burberry where coats were definitely over. This is not hem but especially of volumes, specifically those of the coats and jackets. You look at the world of sports but in a refined and luxurious way, especially thanks to the precious fabrics and tailoring finishes.
Someone talks about the new system to present the collections, some major fashion houses have already done, but this time it would not be special presentations, such as installations or performing arts, theater, music, static … this time we think of a way more fast between the presentation time and the actual presence of collections in stores. A bit to meet the immediate rush to purchase, as a concept "what I see is what I want and what I buy" … We'll see. Personally I hope it is not so because the shows have always had on me (and in millions of people around the world), a magical effect. The fashion show is the consecration of 6 months of work, the ideal setting for a creative concept. Clothes, music, models, atmosphere, location … they are all actors of the same film. I hope that do not pass the extras ….
Now the baton is passed to Milan where frankly I saw beautiful things!
Good life to all!
Beatrice