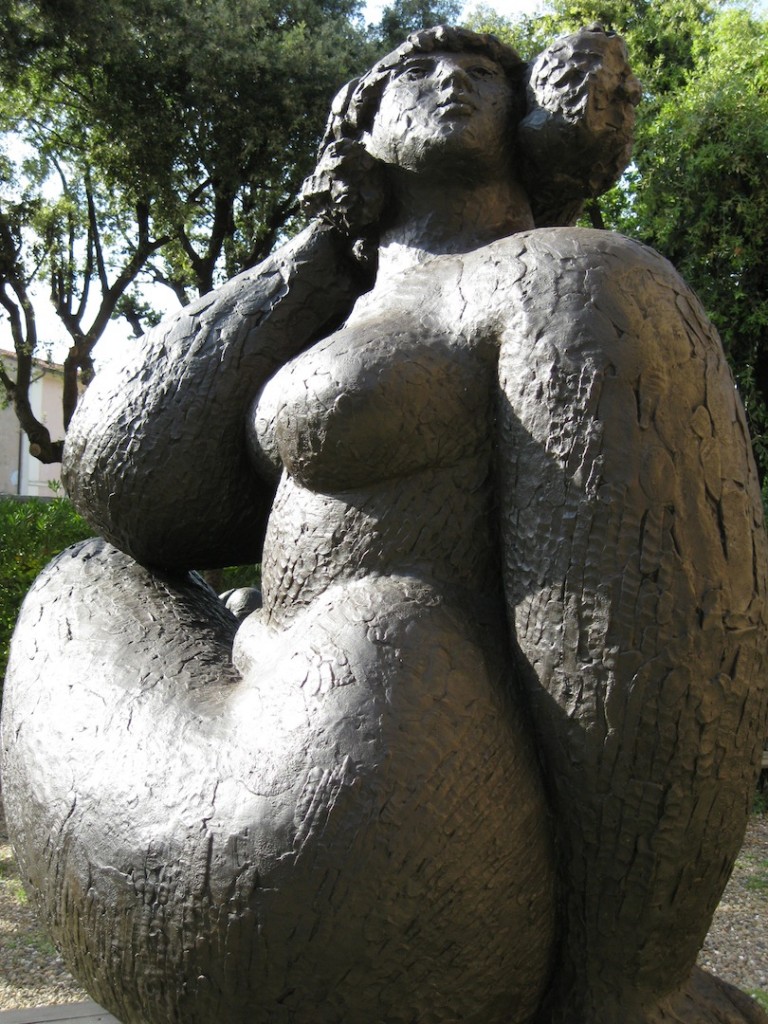 Franco Mauro  Franchi "Great Aurora"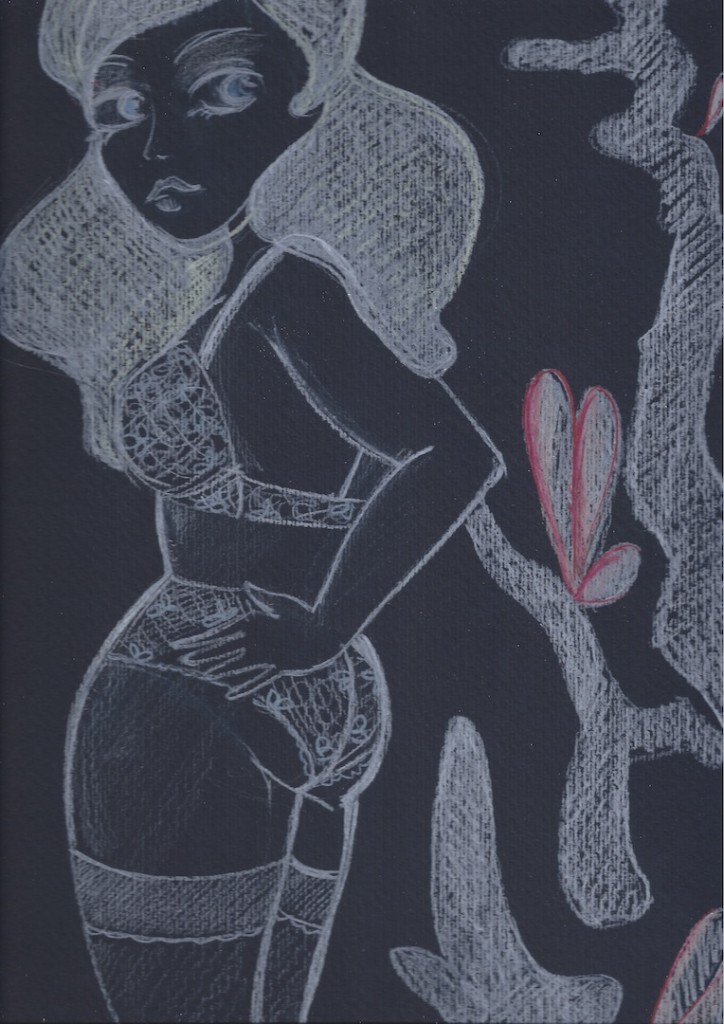 "Anita" by Beatrice Brandini 
In Livorno at the Villa Trossi-Uberti, until August 31, there is a beautiful exhibition of Franco Mauro Franchi: "Excursions to the Great Mother."  Sculptures, drawings and paintings.
Banner of the exhibition                       Facade of Villa Trossi 
Are many years that I follow this great artist, and having previously had the pleasure of meeting him, I was left with the feeling (but it was more a certainty) that he was also humble, serious, passionate,  all aspects that I consider important even when it comes to art and creativity; area in which ego and arrogance often become strengths rather than shortcomings, almost excuses, "addiction" to the creative nature.
Franco Mauro Franchi: "Restless awakening" and "Island"
Franco Mauro Franchi "Mediterranea", fiberglass sculpture 
I am happy that his country's have dedicated an exhibition at this level. Villa Trossi is in fact a nineteenth century villa close to the waterfront, a magical place, a theater of cultural formation that over fifty years ago was donated by Countess Corinna Trossi the city of Livorno. Perfect building to house the solemn and majestic works of this artist, internationally known who did the female figure at the heart of his work, his research, his intense poetic.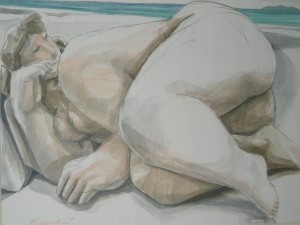 Franco Mauro Franchi "Femme Couchée", private collection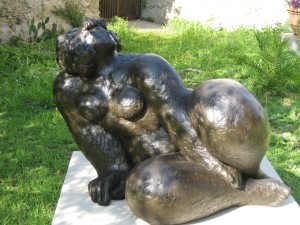 Franco Mauro Franchi "Aurora"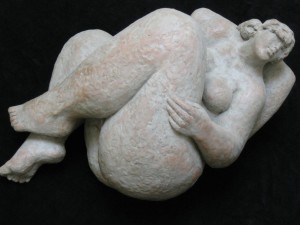 Franco Mauro Franchi sculpture in terracotta, private collection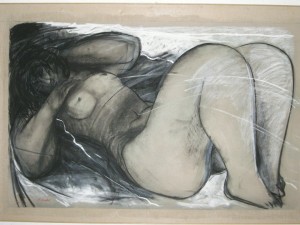 Franco Mauro  Franchi "Expanse Figure", private collection 
I had already admired exhibition of Franchi, two of them all: that in the garden of the Archaeological Museum of Florence in 2006 and that at the Roman Theatre of Fiesole in 2013, places certainly evocative and rich in history. But I must say that this exposure enhances and accentuates the creativity of Franco Mauro Franchi in a different way. I do not know if it is the presence and proximity of the sea, the villa surrounded by a garden silent and hidden, the colors of some sculptures, know that these places will certainly have inspired him, being born in Rosignano Maritime, but here its matriarchal sculptures me seemed majestic worship out of the water, mothers of the earth and of the whole of Nature, a true force in the universe.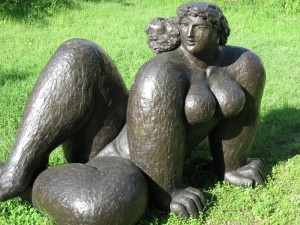 Franco Mauro Franchi "Mediterranea"
Glimpses of the Garden  Foundation Villa Trossi-Uberti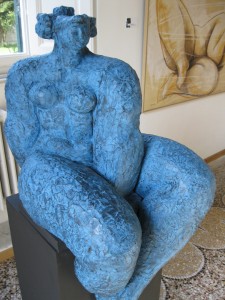 Franco Mauro Franchi "Seated Figure"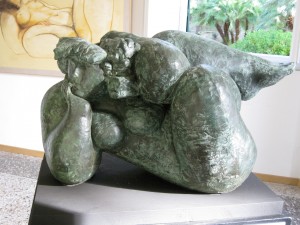 Franco Mauro Franchi: "Crouch Figure" 
Franco Mauro Franchi is primarily a sculptor, I would add a great sculptor, with a unique and unmistakable signature style, can also be seen in his paintings and preparatory drawings. He has taught sculpture, winning the national competition for professorships (first prize) to Foggia,  then to Bologna and finally to Carrara, where he still plays his teaching.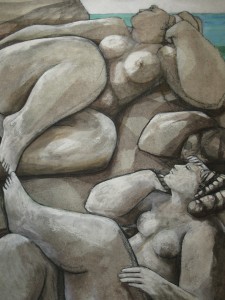 Franco Mauro Franchi: "Two figures among the rocks"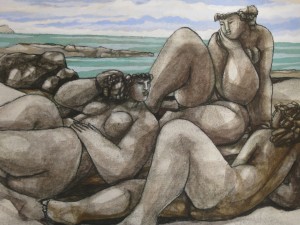 Franco Mauro Franchi: "Three Figures by the sea"
Franco Mauro Franchi "Bather" and "Restless awakening" 
He has participated in many important art exhibitions, performed monumental works for public and private spaces in Italy and abroad, and has won many awards.
Franco Mauro Franchi "Seated Figure"in fiberglass and  "Seated Figure" in bronze 
His sculptures are impressive, I have already said, and it is clear from the moment in which you observe for the first time, but at the same time are graceful, feminine; their voluptuous body and excessive is beautiful, almost a hymn to femininity (also a symbol of the abundance of the earth, mother of all things). And in an era in which the perfection of the body, especially the female, makes us insecure women, "slaves", making us feel often inappropriate, I think his work is also a tribute to self-acceptance, diversity as a value.
Franco Mauro Franchi "The stars of San Lorenzo" and "Motherhood"
Franco Mauro Franchi "Great Aurora" and "Mediterranea"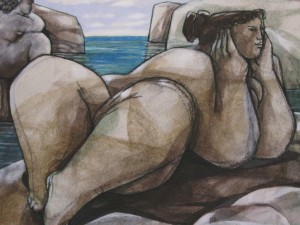 Franco Mauro Franchi "Two figures towards Punta Righini"
Thank you master Franchi, for your creativity, your class, but also for your humility, that rare and special people. I have some of your works that are not only beautiful to look at something every day, even a "reassuring presence", as it should be anything that is part of you, you've admired, chosen, exposed and that regardless of its value and beautifies you cheers in everyday life.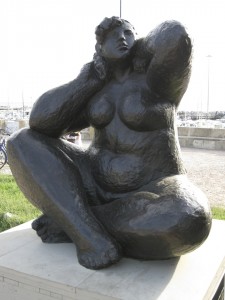 Franco Mauro Franchi "Seated Figure" bronze sculpture placed on the seafront in Livorno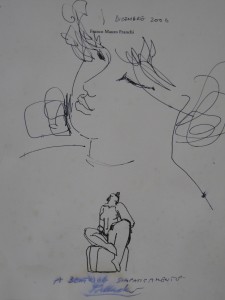 Sketch of the master with gentle dedication, December 2006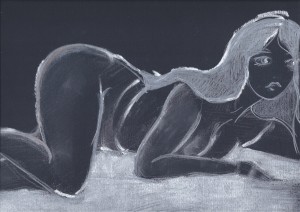 "Rosa" by Beatrice Brandini
Sea view of Livorno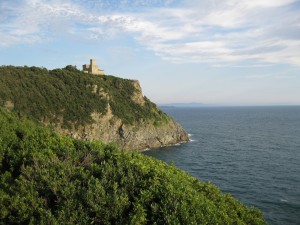 Sea view of Livorno
Goodbye Magnificent Livorno! 
Good life to all!
Beatrice