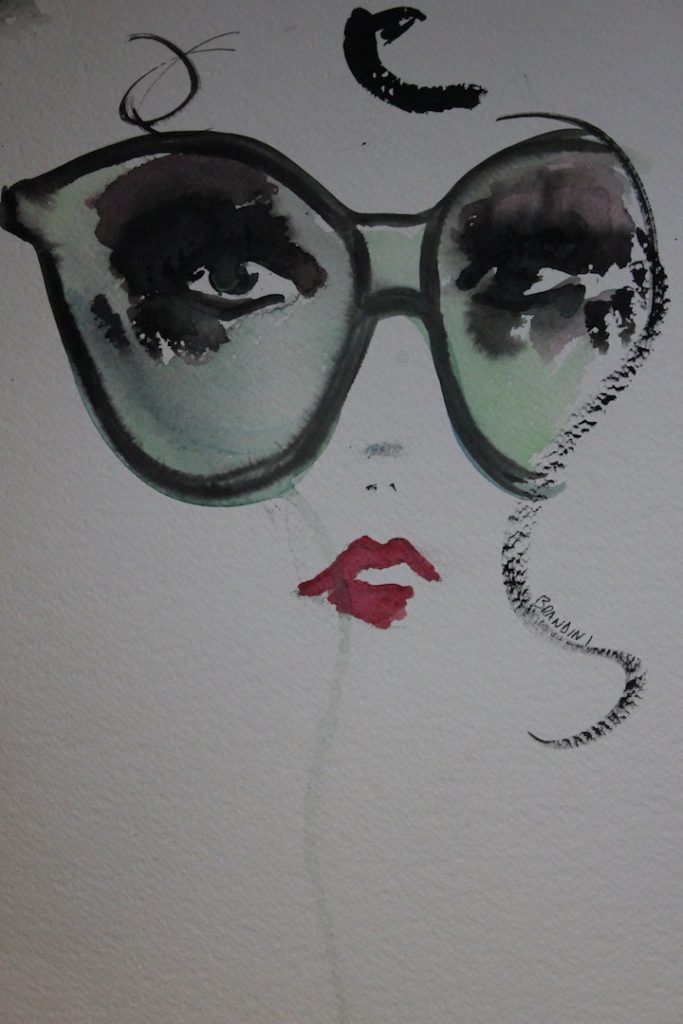 "Invisible Woman" by Beatrice Brandini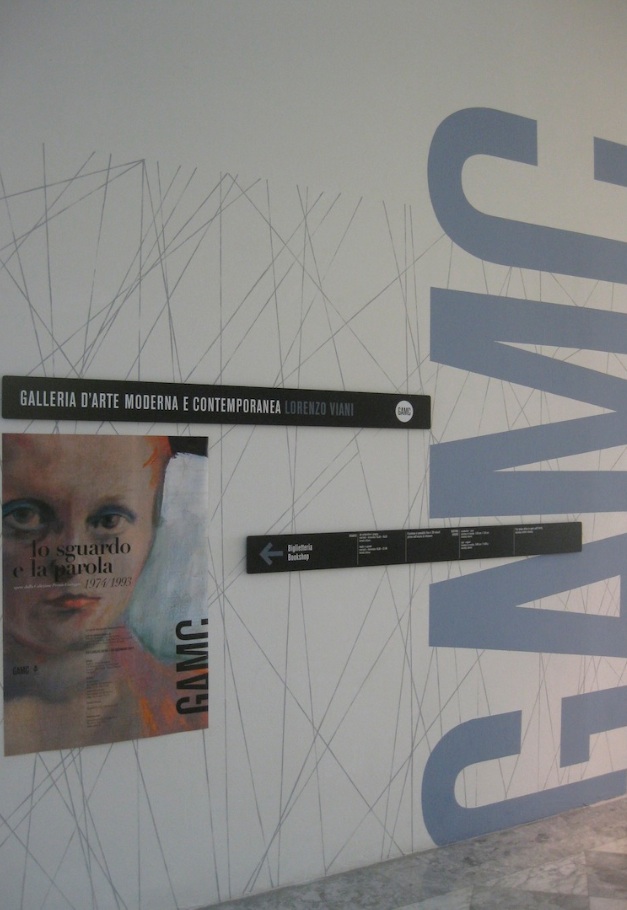 Entrance GAMC
In Viareggio, one of the nicest beaches and famous cities thanks to distinguished guests that over time there have stayed there (among many Eleonora Duse, Giacomo Puccini, Guglielmo Marconi, Thomas Mann, Paul Klee …), there is a beautiful museum-gallery, the GAMC (Galleria d'Arte Moderna e Contemporanea Lorenzo Viani), in which fifteen rooms, divided by theme and historical period, collect more than three hundred works of incredible importance.
The thing that amazed me the most was to see me in front of so much beautiful art without be "prepared." I mean, I knew the splendid collections Lucarelli Pieraccini, the Viani's museum, but I could not imagine to assist the vision of so many and important masterpieces. Then, after the surprise came too me a bit of "regret" … Because this museum in the city center is not advertised as it deserves? Because abroad an important work has a whole room devoted and sometimes it is the only thing that was worth doing thousands of kilometers? Why they are better? I do not think so…. It is not a criticism of GAMC, whose museum, construction, personnel, office, organization … deserve only praise, but Italy that does not value its assets, especially artistic, does not invest in culture (the works are almost all donated by generous and enlightened philanthropists) and a little to us, Italians, that we are too heterophile and a bit provincial …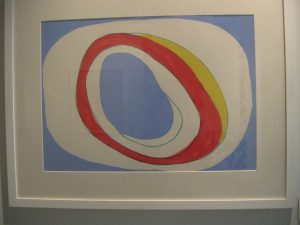 Giulio Turcato (Donation Pieraccini)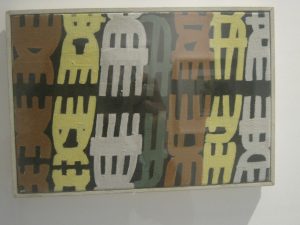 Giuseppe Capogrossi (Donation Pieraccini)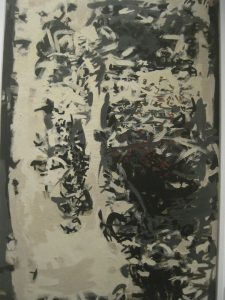 Antonio Sanfilippo (Donation Pieraccini)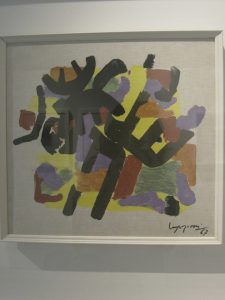 Giuseppe Capogrossi (Donation Pieraccini)
But back to the museum, which is the most important thing, we can point out how exposure, newly renovated, tends to spread the art and to compare the different artist's generation.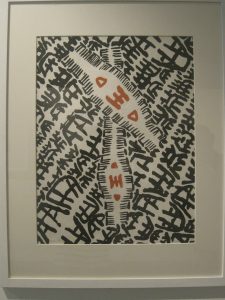 Giuseppe Capogrossi (Donation Pieraccini)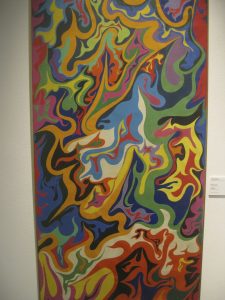 Luigi Boille (Donation Pieraccini)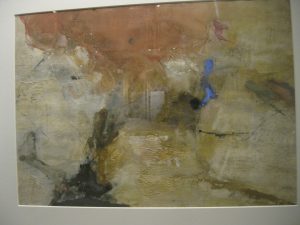 Giuseppe Santomaso (Donation Pieraccini)
There is a collection and exhibition of GESTURAL and SIGNIC art, with works by Hans Hartung, Capogrossi, Achille Perilli, Scanavino …. A part dedicated to the art INFORMAL with Dubuffet, Emilio Vedova, Tancredi … The ABSTRACT with Piero Dorazio, Afro, Veronesi … LA NEO-FIGURATION with Karel Appel, Enrico Baj, Valerio Adami .. Or those currents that have characterized the twentieth century, transforming it into one of the most stimulating and creative centuries, in which great artists through research, projects and transformations, have laid the foundations of modern art, but we could say of "modernity."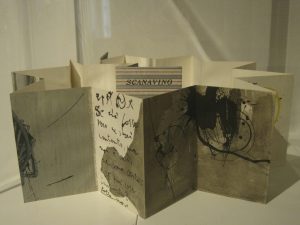 Emilio Scanavino (Donation Pieraccini)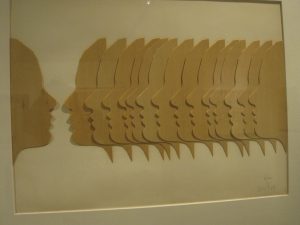 Mario Ceroli (Donation Pieraccini)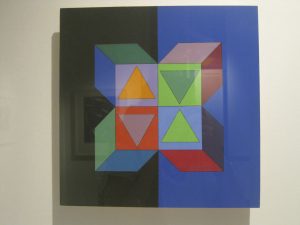 Victor Vasarely (Donation Pieraccini)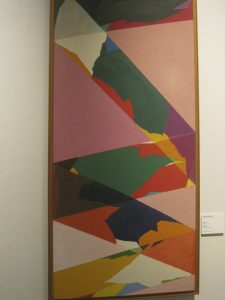 Piero Dorazio (Donation Pieraccini)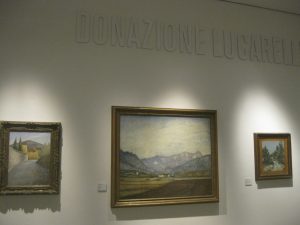 Glimpse works halls Lucarelli Donation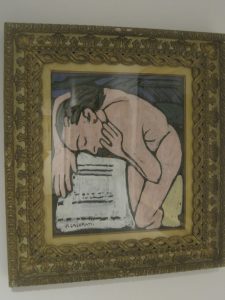 Felice Casorati (Donation Lucarelli)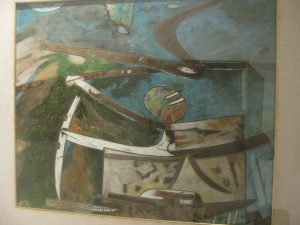 Gianni Dova (Donation Lucarelli)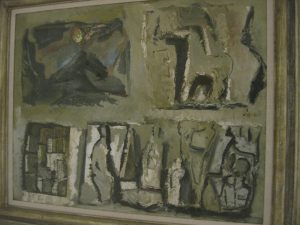 Mario Sironi (Donation Lucarelli)
Inside the museum is also the GAMC Viani collection, the rooms dedicated to him alone are worth the price of admission. Are monumental works, magnificent, evocative, dramatic. This artist, instantly recognizable and different from all, was able to mix old and new, but above all he managed, like few others, to express the pain, giving voice to the last. Viareggio, with its marina, are the ideal frame of his masterpieces. Misery, loneliness, pain, are the favorite subjects of the artist, a witness and a complaint for those who in life had really bad luck.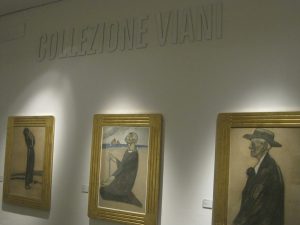 Glimpse of the halls of Viani Collection
Lorenzo Viani works
Lorenzo Viani works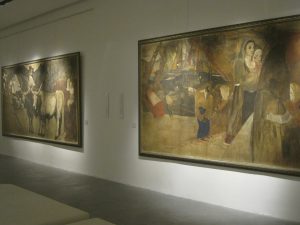 Glimpse of the hall with monumental works by Lorenzo Viani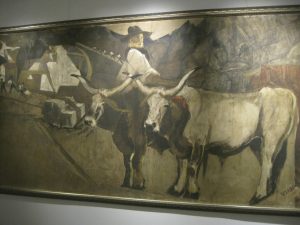 Lorenzo Viani "Lavoratori del marmo"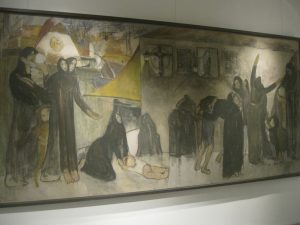 Lorenzo Viani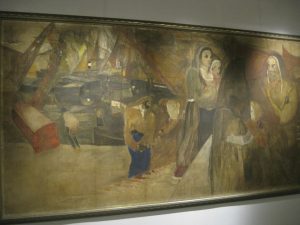 Lorenzo Viani "Workers of the port and departure of the sailor"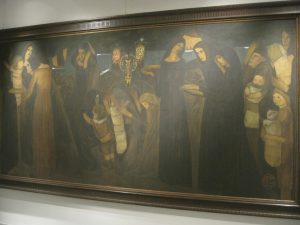 Lorenzo Viani "Blessing of the dead in the sea"
Lorenzo Viani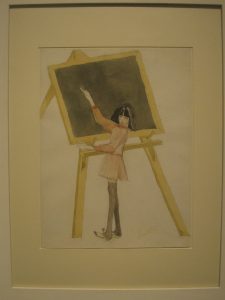 Lorenzo Viani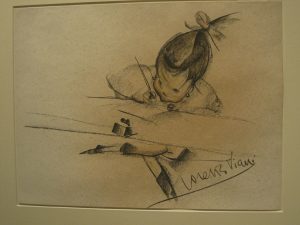 Lorenzo Viani
Lorenzo Viani
Finally inside the GAMC there is a beautiful exhibition (on display until January 22), curated by Alessandra Pucci Belluomini: "LO SGUARDO E LA PAROLA, works of Viareggio Prize Collection 1974/1993". The Viareggio prize was born in 1929 thanks to Leonida Rèpaci, Alberto Colantuoni, Primo Conti, Carlo Salsa, which, in a sunny summer day, created it to overcome the indifference that some interesting books were often subjected, a way to shake up consciences, or worse, take a well-deserved publicity to small but ignored masterpieces. In this Prize, Art and Literature became inseparable, the works of art represented immediately a way to fund the event, or the same award, replacing the cash. Artists such as Guttuso, Greco, Manzu, Viani … enthusiastically welcomed the invitation.
The exhibition offers a significant moment in the history of the Viareggio Prize, emphasizing the active mingling of art and literature. These are the words of the President Leonida Rèpaci in 1975: "Long live the Viareggio Prize now and ever …, we see it so identified with the city that it is hard to point out one without the other. This Versilia that in addition to the charm natural, jealously preserves the traditions of high culture, Viareggio Prize is a top of the Apuan made of books instead of marble. Besides, if the book becomes history becomes marble too ".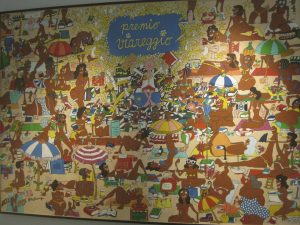 Tony Munzlinger Collection Prize Viareggio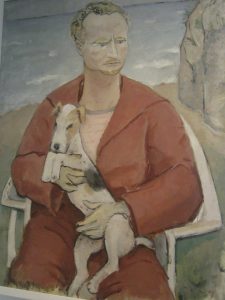 Moses Levy Collection Prize Viareggio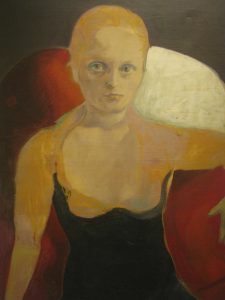 Ugo Attardi Collection Prize Viareggio
Alberto Sughi Collection Prize Viareggio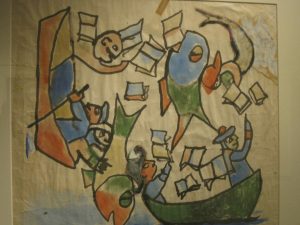 Mino Maccari Collection Prize Viareggio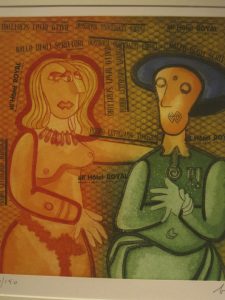 Enrico Baj Collection Prize Viareggio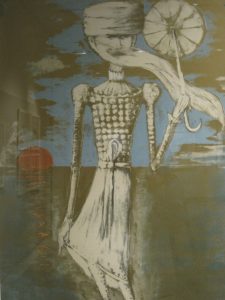 Sergio Vacchi Collection Prize Viareggio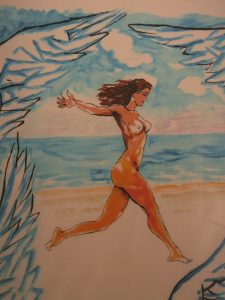 Renato Guttuso Collection Prize Viareggio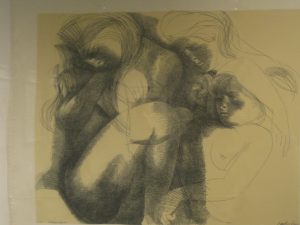 Emilio Greco Collection Prize Viareggio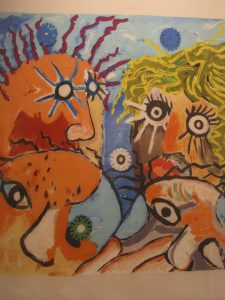 Enrico Baj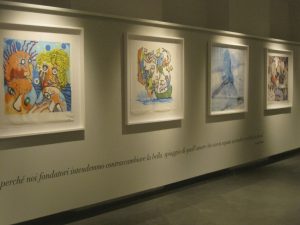 Glimpse of the rooms dedicated to the Viareggio Prize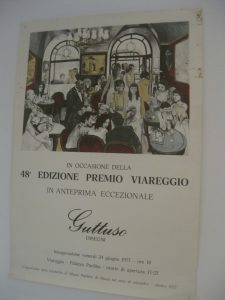 Some historians posters of exhibitions during the Viareggio Prize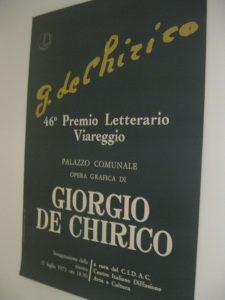 Some historians posters of exhibitions during the Viareggio Prize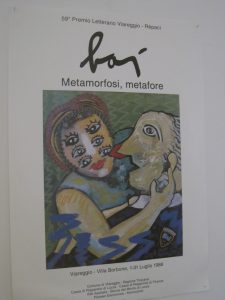 Some historians posters of exhibitions during the Viareggio Prize
I renew my enthusiasm for this museum, advising all art lovers, but even in bright curious to visit it. It 'really a beautiful walk with art.
Good life to everyone!
Beatrice