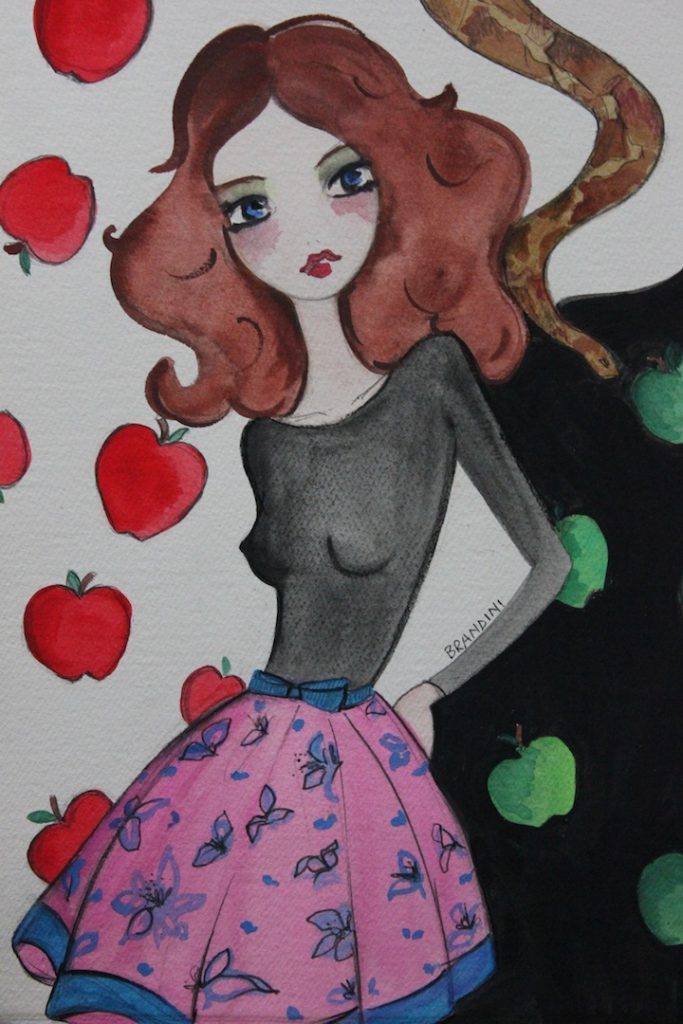 "EVA" by Beatrice Brandini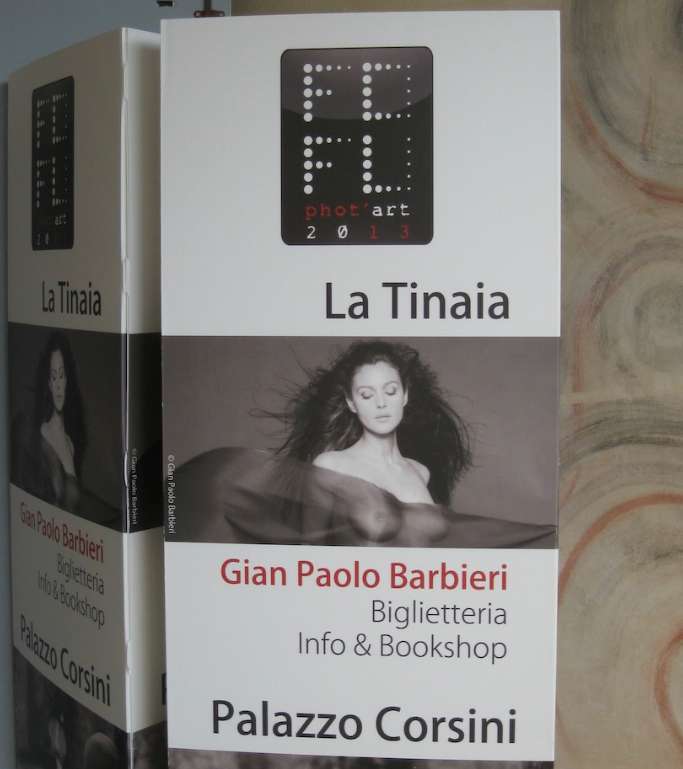 Banner of the exhibition                          
I went to see a beautiful exhibition of Gian Paolo Barbieri to FO.FU, Fucecchio Photo Festival, it'll be open until November 17. Interesting photographic association (Photo Club Fucecchio) that every year organizes exhibitions dedicated to great photographers. This year, Gian Paolo Barbieri and Letizia Battaglia (a completely different genre to this artist, photojournalist, documenting the torment of the Mafia in Sicily, a harsh reality and unfortunately real).
Parco Corsini – Sculpture by Arturo Carmassi
The exhibition takes place in Palazzo Corsini, an enchanting place that lies between towers crumbling, green gardens, various testimonies of past ages, where there is space an imposing sculpture of Carmassi.
                  Simonetta Gianfelice Vogue Italy 1983                                      Lilly Bistrattin,  Pomellato 1971
Anyone who has studied fashion in the 80s and 90s knows exactly what weight had Barbieri in the consecration of the Made in Italy. A photographer, or perhaps I should call it an artist, internationally known who has signed prestigious advertising campaigns (Armani, Versace, Leonard, Ferrè, Saint Laurent), as well as hundreds Vogue's pages (Italian and international edition), for many years.
Eva Malmstrom Vogue Italy,  1979                           Apollonia Vogue Italy, 1980
The exhibition pays homage to BEAUTY, that celebrated through the glossy pages of fashion, that of the human body, and the exoticism of nature.
                    Vogue Italy, 1968                                                   Isa Stoppi, Vogue Italy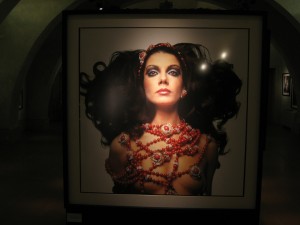 Vogue Italy, 1969
Armani, with whom he worked in the early days, called Barbieri "the Fellini of photography", visionary, perfectionist, theatrical. Researcher of the perfect beauty, almost rarefied, which continues to make us dream .
Monica Bellucci GQ Calendar, 2000                              Vogue Italy, 80s-90s
His models are not "perfect" beautiful women, undoubtedly fascinating, but mostly with a strong personality, charm and elegance, and his photos a set of class, style and distinction.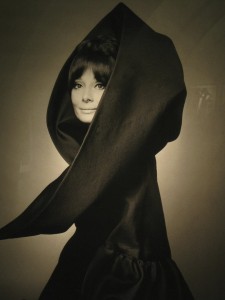 Audrey Hepburn, Vogue Italy 1969
I think Barbieri has racked up countless memories, the result of wonderful encounters (photographed Nureyev, Sophia Loren, Claudia Cardinale, Veruschka, Capucine, etc.)., Of all I want to mention one thing that I read some time ago and I was very impressed. Barbieri photographed Audrey Hepburn in the late 70s. Well this wonderful creature, already an international star,  cames to the study of Barbieri with slippers for not littering the white background that would have been used for the shoot. That education and class! Many "stars" of today should reflect.
Exotic Nudes
As often happens in the lives of the greatest artists, the beginnings are not always easy. Young Barbieri fell in love with acting, through the theater and then cinema. To pursue this passion he moved to Rome (he was born in Milan) where to keep taking photos to aspiring actors and actresses of Cinecittà. He returned to Milan, where he went to Paris for a few months becomes the assistant to Tom Kublin, photographer at Harper's Bazaar. This brief meeting will be critical to understand all the secrets of fashion photography, and especially to understand that what will be the work of his life.
Dark Memories 
Barbieri has never followed the "mode", but while I understand the evolution of aesthetics, which in the fashion world travels in a track faster, has always managed to keep his style, giving the photograph an aesthetic UNMISTAKABLE. His photos are the result of preparation and culture that combines knowledge theater, film, art, dream-like atmosphere that transport us to distant worlds and each time different.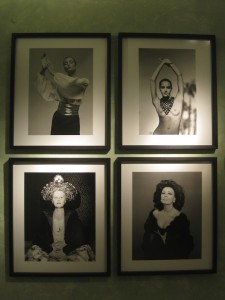 Groupage…. Loren, Vivienne Westwood, Apollonia… for Vogue Italia
He stated: "the essential is the emotion", and is a little what tries to do every artist, or excite the viewer. Whether it's a song, a film, a painting, or a photo, what matters is to leave a trace, something that strikes you,  that impressions.  It is not always easy, indeed, but Gian Paolo Barbieri certainly managed to win this challenge.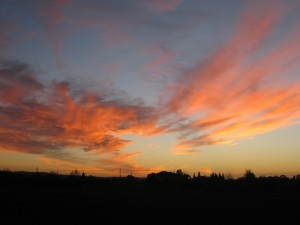 Tuscan sunset 
And as in a painting by Monet, the evening ends with a natural beautiful, the sky. 
Good life to all!
Beatrice