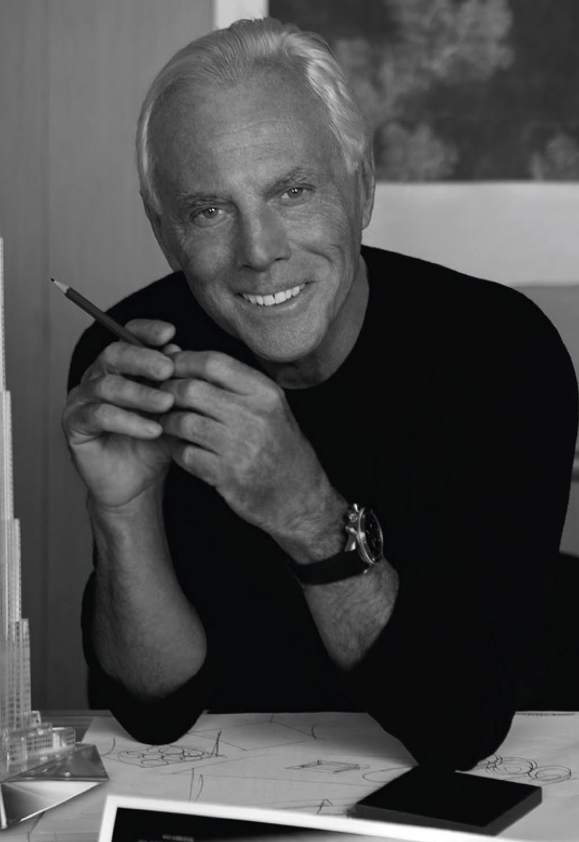 Giorgio Armani, networthq.com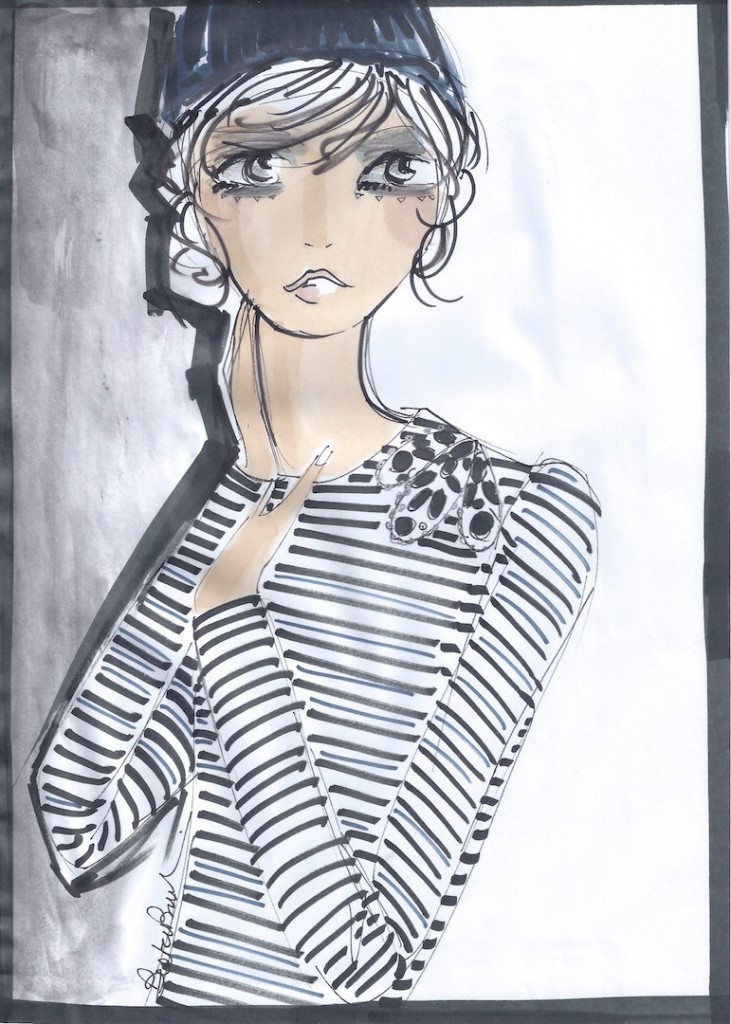 "Nadja" by Beatrice Brandini
Giorgio Armani does not need a big presentation, it is a name known throughout the world, loved, valued, respected and followed, a creative with his rigorous concept of elegance, purity, cleanliness, has revolutionized the world and the feminine way to dress, creating "the Armani style", an unmistakable style and instantly recognizable.

Gia photographed by Aldo Fallai, Giorgio Armani campaign 1980 
There are many things that he invented, before ideas that Armani had never been seen, the most significant and important is without a doubt the interpretation of the men's blazer women's version, or the ability to dress a woman "men" with extreme elegance and femininity. Someone also important and capable, we had already tried, such as Saint Laurent, but in fact in that case was reinterpreted tuxedo shirt with a feminine fit, Armani has gone much more. If we consider that his company was founded in 1975, right in the romantic climate, characterized by long dresses, loose and fluid, have created, in those same years, a new "tailoring" contemporary, it was really a great innovation.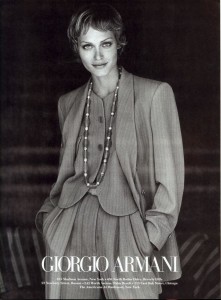 Amber Valletta photographed by Peter Lindbergh, 1993 Armani campaign
Nadja Auermann photographed by Peter Lindbergh, 1997 Armani campaign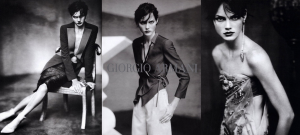 Mini Anden photographed by Paolo Roversi, Giorgio Armani Campaign 2003 
Other important characteristics are having introduced for man a way of dressing more "loose" with the famous unlined jacket and délabré, putting aesthetics female / male, the male / female. Then palettes from the magic colors, shades armaneggianti, as the "famous" greige, a shade between gray and beige. Or the love for detail, something unusual and unexpected that makes the item unique. And yet, the suit unstructured, fluid, feminine, making women credible in the competitive (and sometimes male), managerial world, without entirely abandoning their femininity. The shorts under his jacket, draping soft, swimwear hyper stylized, look samurai, many, many, beautiful creations.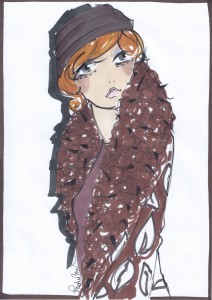 "Karen" by Beatrice Brandini
A dear colleague and friend, who had worked for Armani Casa, once told me that Giorgio Armani left nothing to chance, he followed everything, even the objects / licensed products, with the same passion and care that adopted for Armani Privè (his line of high-fashion). Often, waking up early, ran through the center of Milan desert and the shops were still closed, to control the windows of his boutiques.
"American Gigolo" Paul Schrader's 1980           "The Untouchables" by Brian de Palma, 1987 
Then I would like to quote the partnership of Armani with the cinema. An immense love that comes from "American Gigolo", which consecrated the world an actor named Richard Gere, to the "Untouchables" by Brian de Palma. Important films become cult, entered the collective imagination, also thanks to clothing of its protagonists. As well as the advantage of having celebreties transformed into icons of style, the Armani style.
Agyness Deyn photographed by Mert & Marcus, Giorgio Armani Campaign 2008
Beatrice Brandini sketches, vintage clothes Armani 
In an old interview Armani said: "I compel women to" think" before putting my dress. I do not want to change their body, just try another way to show their sexuality". I believe that this statement is much more eloquent than many other words; through its fashion has created a new aesthetic and a new approach in dressing by women.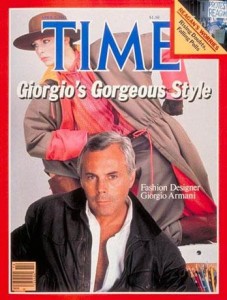 Time, cover dedicated to Armani, 1982 (historical Time) 
One of the few Italians who had the honor of being photographed on the cover of Time magazine, one of the few, thanks to its artistic talent (previously only Lollobrigida, Loren and Pavarotti,  later Versace).
I admire very much, Mr. Armani, of course, for his creativity and fashion, but also for its reluctance to scandal and clamor, at a time when everyone wants to look overbearing. I once traveled in the same carriage from Florence to Milan, I was excited as a child and did not have the courage to speak the word, but I watched him silently and admirably for the whole trip (at the time,  without the high speed, was quite long). He was with some of his co-workers , you know who stood up to buy something to eat for everyone? him.
Campaign Giorgio Armani Spring / Summer 2014 photo Mert Alas and Marcus Piggot
I think Armani has done as some great artists like Picasso painting or Mozart in music, which has revolutionized his world, creating something new, which would not have been possible to go back.
Thanks Giorgio Armani, not surprisingly in America for a long time you have been called "THE KING", and also in New York, October 24 last year, was celebrated a day dedicated just to him, the "Armani Day".  Americans are able to appreciate a talent like few others.
Good life to all!
Beatrice