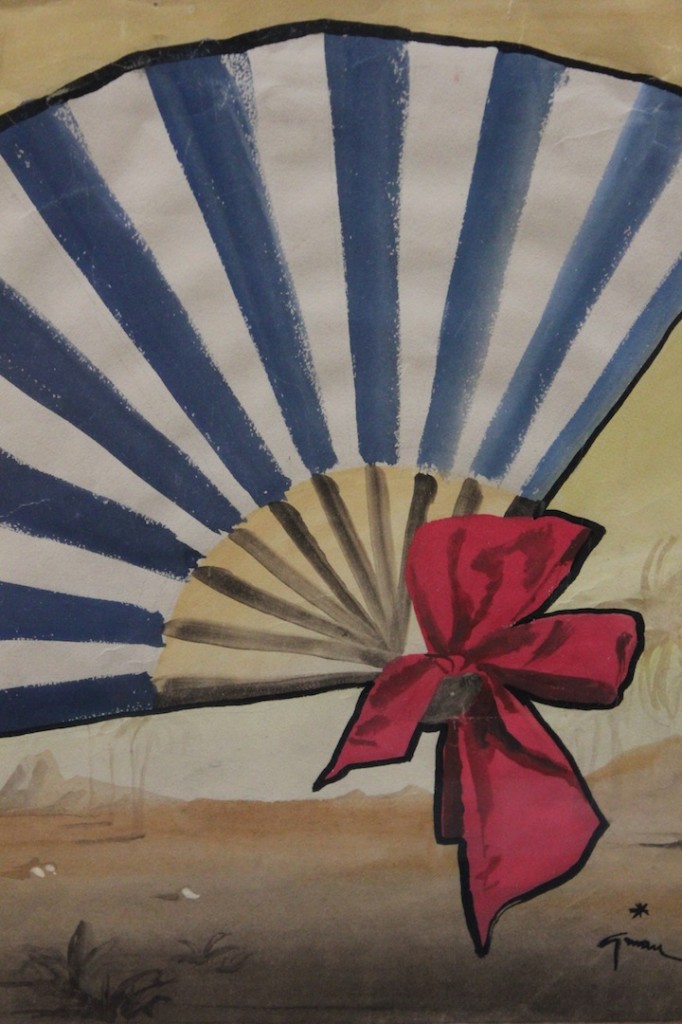 René Gruau tempera on paper, private collection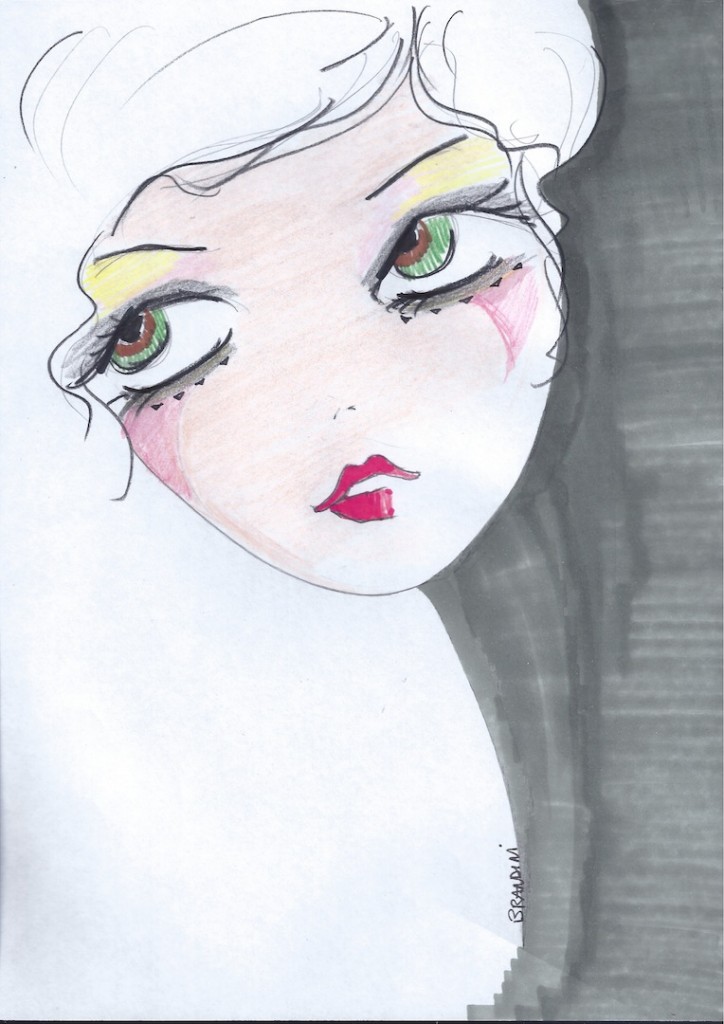 "Silvie" Beatrice Brandini 
One of the greatest illustrators of the last century, perhaps of all time, René Gruau,  with his brushwork, his bold strokes but always poetic, has illustrated the fashion and luxury of the twentieth century.
Drawings by René Gruau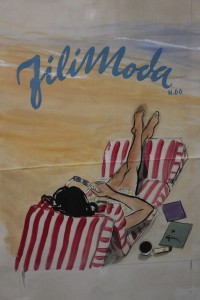 Design by René Gruau for FiliModa, private collection 
Renato Zavagli was born in Rimini in 1909 (this was the real name of René Gruau) from an aristocratic family, where he spent a childhood prosperous and exciting moving between Milan, Paris and the French Riviera, where he witnessed great social changes and everyday life.
Drawings by René Gruau
A few decades ago, the fashion illustration tantamount in part to the function of photography, so René Gruau was a very important figure; began illustrating for the magazine Lidel, in full Deco, then move on to Femina, Marie Claire, Vogue, Harper's Bazaar. But he did not just draw advertising and fashion drawings, he was also a fashion design for Balmain and Jacques Fath, as well as for Dior.
Drawings by René Gruau
With Christian Dior, which will become a close friend, will be a constant and lasting cooperation, which will lead to unforgettable work, as an illustration for advertising "Eau Sauvage" and "Diorella."
René Gruau: the campaign "Eau Sauvage" by Christian Dior and design for Dior 
Also important to mention who designed the posters for the Lido and the Moulin Rouge, The most modern still today, witness the crazy and exciting life of Paris in the sixties.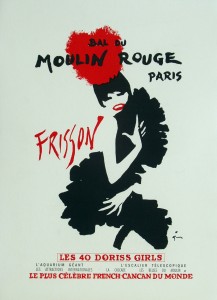 René Gruau poster for the Moulin Rouge
René Gruau advertising campaign for the yarn Ortalion in which I worked, 1999 
I had the privilege of working with him to the creation of an international campaign for the Ortalion yarn by Bemberg. In those years, I realized, and I produced my own line of swimwear that with  difficulty entrepreneurial, it got a good international visibility as in America and Japan (SaksFifthAvenue, Bergdorf Goodman and Joyce were my customers), so asked me to carry out models which then would be used by the master for the illustration in object. I think it was one of the greatest thrills of my life, I was a big fan of Gruau, for me was a myth of the fashion illustration, so I had the opportunity to do something with him, incredible, it was really a realization of a dream.
René Gruau design and the cover for "International Textiles" 
I also remember a small but beautiful exhibition of René Gruau, at a library in Milan, specializing in books about fashion and art, near the Scala (transferred or transformed, I do not know), in which in addition to admire his original works , result of an artistic and varied route, you could buy some of his works, it was for me an irresistible proposal …
René Gruau, campaign Ortalion 1975      Design by René Gruau, private collection 
I have often heard, talking about Gruau, quote and bind names like Touluse-Lautrec or Marcello Dudovich, but I think the style of Gruau was really personal and unique, a sketch which was immediately desired objects and the beautiful and fascinating women he itself created, with the stretch safely and decided, always beautiful and recognizable.
René Gruau lithograf signed and numbered, private collection
Finally I want to talk about his signature accompanied by that little star. Few perhaps know that it was born by chance, the same Gruau said that one day he dropped a droplet of ink that he turned into a star, found it pleasant and immediately brought him luck (who knows what he was doing comp) and thus not abandoned more. We should say "René Gruau: the style in one stain!"
René Gruau signed lithograph, private collection 
Also I think in the case, "trivial" and small things that may prove successful and change a little lifetime, at least the professional one. Gruau's skill was such that even if he had made a bigmouth would become famous, but my reflection wants to emphasize that the sane had happened to  Pollock with his drip, became its undisputed sign, Francis Bacon with his deformity, likely nightmares because of the lack of clarity daily (you will be seen reflected in a mirror?); all great and huge  masters but they have changed or created a style, a new perspective, had a new art's interest, so behind a random fact, banal and daily.
"humble" homage to Gruau, drawings of Beatrice Brandini
Drawings by René Gruau
Thanks Monsieur Gruau, thanks to you I have loved even more fashion, you've been a stimulus and an example for my study and my work, à bientot!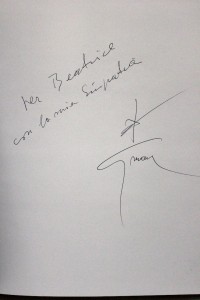 Dedication of Gruau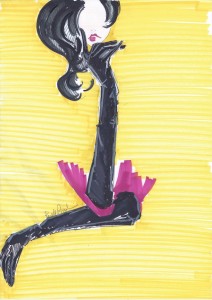 "Violetta" by Beatrice Brandini
Good life to all!
Beatrice