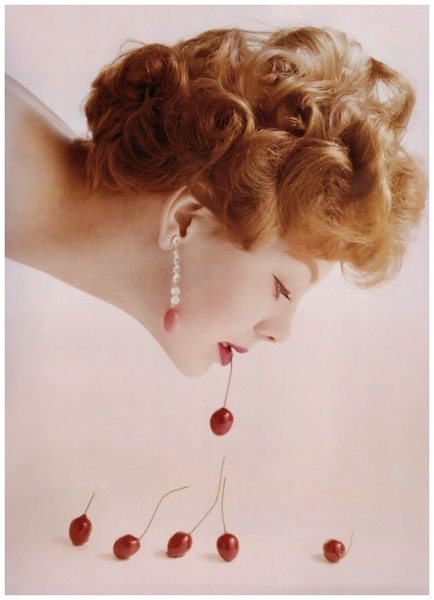 Photo Guy Bourdin, Vogue Paris 1958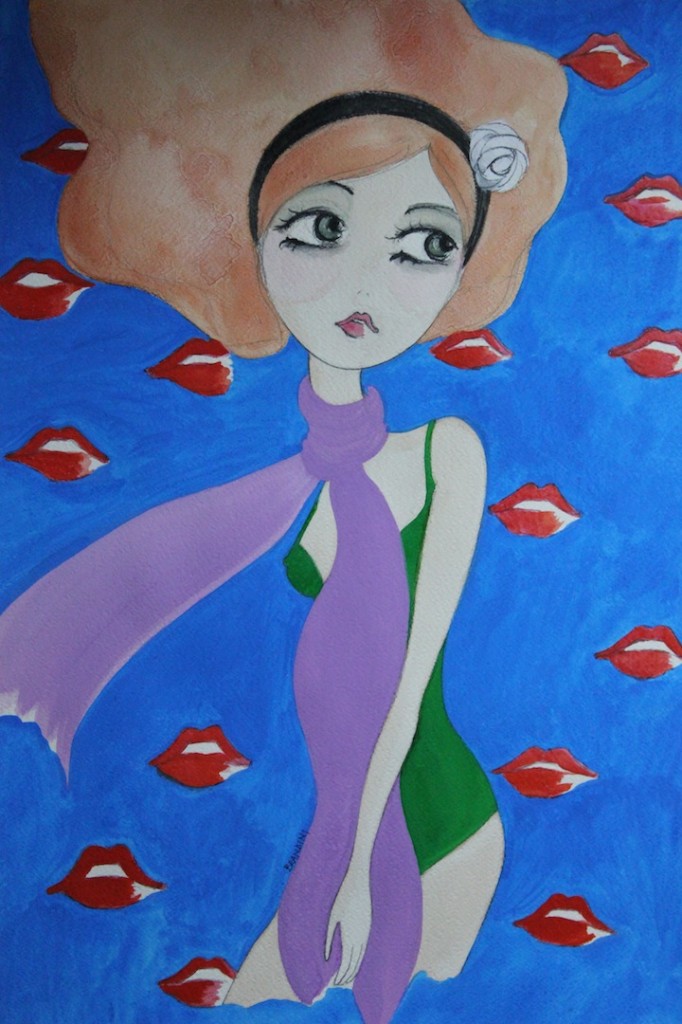 "Annette" Beatrice Brandini 
When I was studying fashion was fascinated, but I could tell almost enchanted, by the pictures of Guy Bourdin. They were not "just" fashion photographs, but frames stolen from a movie, surrealist tales, enchanted visions.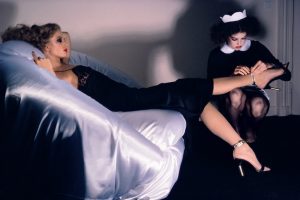 Photo Guy Bourdin, advertising Charles Jourdan, 1979 
Considered one of the most famous and influential photographers in the history of fashion photography, Bourdin worked for Vogue France for many years. The pictures of Bourdin are bold, provocative, visionary, irrational, never boring and never predictable.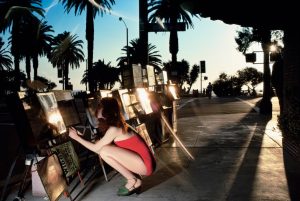 Photo Guy Bourdin, advertising Charles Jourdan, 1977
Guy Bourdin was a student of Man Ray, he admired Edward Weston, but also Magritte and Balthus, however, creating a unique style and unmistakable, from which many great photographers after him have largely drawn. Because Bourdin was modern (for its time revolutionary) and manages to be so even today. If you browse a magazine of the seventies / eighties, apart from genes such as Avedon and Newton, the images will almost always appear as the testimony of a bygone era, the frames of a historical moment, even when it comes to fashion photography (or perhaps sometimes more, being fashion is the perfect interpretation of the customs and society), instead of pictures of Bourdin, despite images of models with clothes / Makeup / settings dated, may be reprinted now and "fit in", almost confused with the actual taste.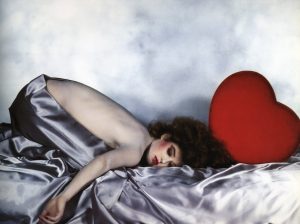 Guy Bourdin, Pentax Calendar 1980 
In fact it is very easy nowadays to find narrative elements on the photo set, see great photographers who "tell" a story (I think especially to David LaChapelle or Steven Meisel), but at the time of Guy Bourdin, in the seventies, it was not exactly so ..  This photographer  brought about a real change in fashion photography; strong colors, primary, models were no longer at the center of the scene or creatures lovely and unattainable, but were "scrambled" (handcuffed, killed, etc.) sometimes even removed the frame main; the world elite and unattainable fashion of those years gave way to provocative shots, grotesque and sensual (but even when very explicit, never vulgar), which seem absurd but turned it into a more "real",  even if UNREAL.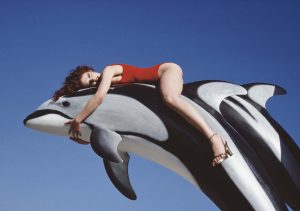 Photo Guy Bourdin 
Serge Lutens, a friend and in the past his creative assistant, described her work in this way: "What Guy has created has been conducting its psychoanalysis in Vogue."
An editor of Vogue magazine introduced Bourdin to the shoe designer Charles Jourdan, who became a sort of pygmalion for him, in fact all the advertising campaigns from 1967 to 1981 were created by Bourdin for the brand.
Bourdin was the first photographer to create a different, complex narrative, characterized by sensual and provocative elements, sometimes shocking or polluting.
Her first photo shows a model in a haute couture dress in which countless heads of slaughtered cows are arranged below. With this shot Bourdin began the revolution in the field of fashion photography.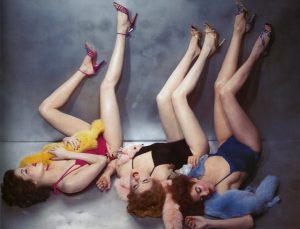 Photo Guy Bourdin, Vogue Paris 1979 
Rather complex personality, relationships with women were, throughout his life, quite complicated. Surely determinant was the abandonment by his mother when he was only a year. It is said that the mother, then met her once, was a pale woman with red hair, it is not hard to believe if you look at his models. Perhaps, as he wrote the New York Times Magazine, the theme of abandonment was personal experience that turned, almost obsessively, in professional research, an attempt to exorcise a big pain, that in the end he felt stronger and stronger becoming "anger."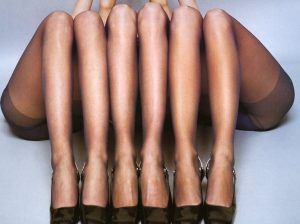 Photo Guy Bourdin 
Unfortunately, like many great artists, even the life of Guy Bourdin was not characterized by joy and serenity, if you exclude the great achievements and professional awards. Especially towards the end of his career, at the end of the eighties, when he was just sick and almost forgotten. But Bourdin was a proud and reserved man, he did nothing to help himself, or tried to exploit his image, refusing to sell or publish them (rejected ideas of books and exhibitions). Was the resounding rejection of the National Prize of photography that France awarded him in 1985.
He wished that after his death all his works were destroyed, fortunately most of them were saved as he did not own anything (by his will); his works were in fact in the newsrooms, or in the hands of clients to whom he had created advertising campaigns.
The Madonna Hollywood music video (2003) is a tribute to Bourdin's photography. Contemporary photographers such as Mert Alas and Marcus Piggott, Jean Baptiste Mondino, David LaChapelle and others said to be great admirers of his work.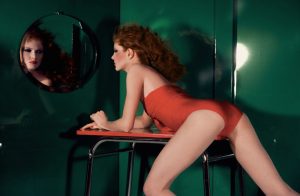 Photo Guy Bourdin 
Anyone who follows my blog has discovered that behind the wonderful stories behind such amazing creative people loved and respected, sometimes hiding dramas.  But the thing I find most sad and most unfair, is how we can forget who through his work has helped to change the aesthetics, and it does not matter if we talk about art, photography or fashion. Who with his work has changed the taste, influencing our choices past, present and future, it should never know oblivion. Guy Bourdin was the author of a revolutionary change in image communication. The forms change, tastes it evolve, but the beauty, creativity and above all ideas, is a heritage that never disappears.
"Bourdin mood" by Beatrice Brandini
"Bourdin mood" by Beatrice Brandini
Good life to all!
Beatrice