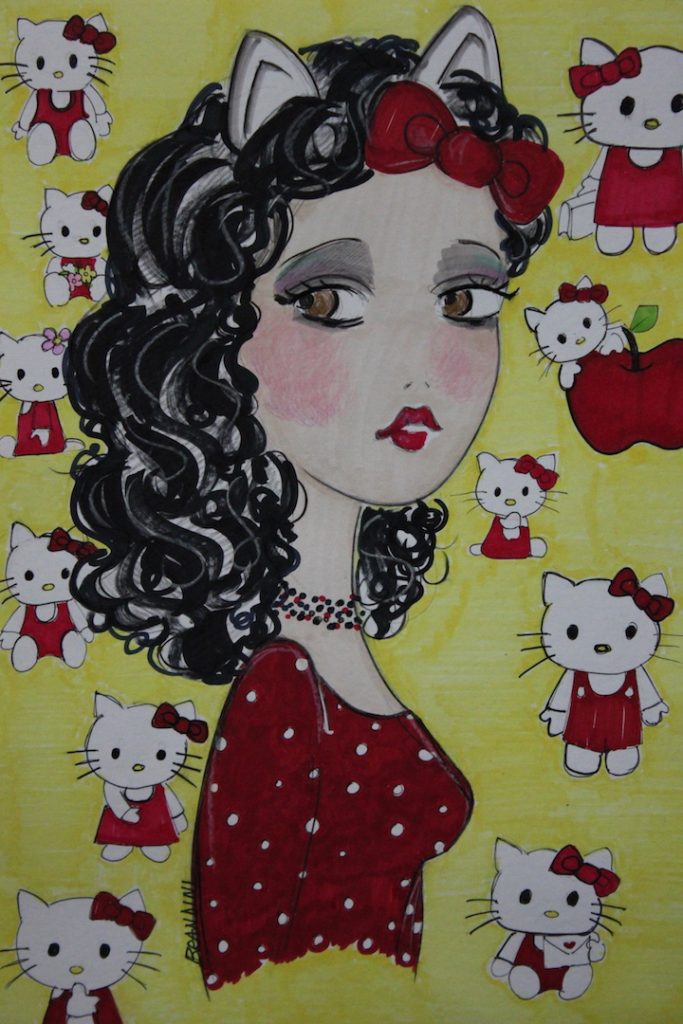 "La gattina" by Beatrice Brandini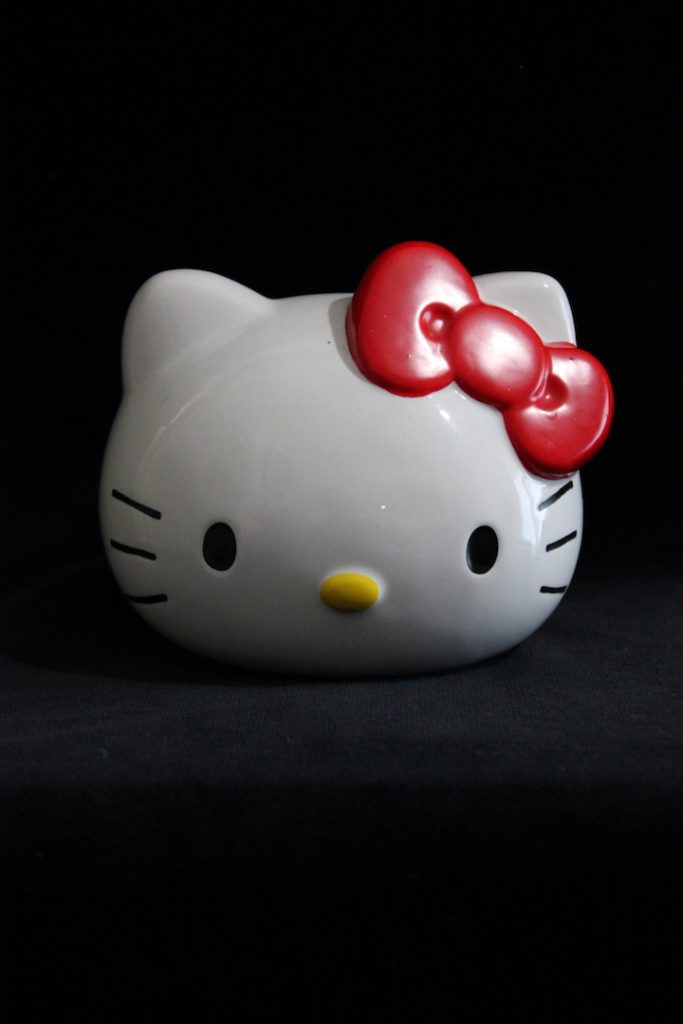 Hello Kitty piggy bank
The Japanese company Sanrio certainly did not imagine that, that character born in 1974 from the pencil of the designer Yuko Shimizu, would become a real pop icon, a symbol adored in every part of the globe, indistinctly protagonist of a pen as of a wedding dress.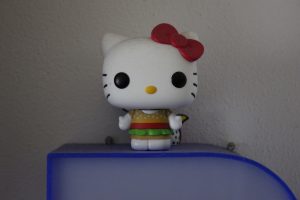 Funko Pop Hello Kitty
Vintage Hello Kitty magnets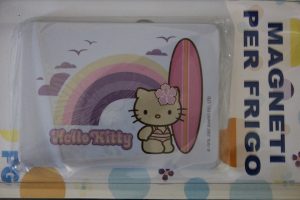 Vintage Hello Kitty magnet
Mini dolls Hello Kitty
Hello Kitty is a lovable kitten who puts everyone in agreement, big and small, and still generates a very important turnover (about a billion dollars a year), especially thanks to a merchandising that knows no crises and borders, ranging in an infinite number of different products.
Cover Elle Taiwan
Editorial with Hello Kitty on Elle Taiwan
Editorial with Hello Kitty on Elle Taiwan
Her fame is linked to collectors (I am one of them!), and to some famous people who have "adopted" her and, in more recent times, made her even more popular (Britney Spears, Mariah Carey, the Hilton sisters, Lady Gaga, etc.).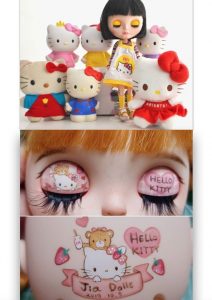 Blythe
Air max Nike and Pinko T-shirt
Puma sneakers and Dr. Martens boots
Appeared as a "Guest star" in the Simpsons and Futurama; protagonist of a song by Avril Lavigne; mentioned in Grey's Anatomy and Little Miss Sunshine (irresistible movie); protagonist of guitars, furnishing accessories, hotels and theme parks (in Japan).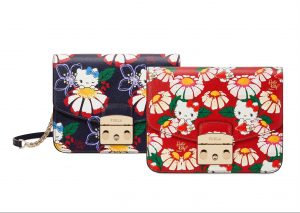 Irresistible Furla bags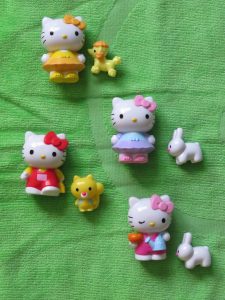 Hello Kitty and friends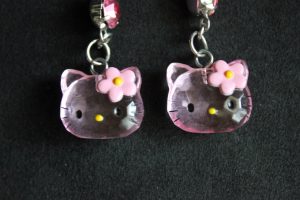 Vintage earrings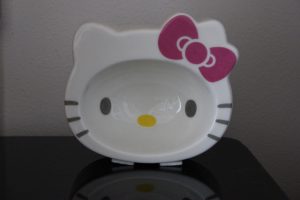 Svuotatasche
There is little left of the original cartoon (I don't think it's been broadcast for years), there are rare cases in which the protagonist of the story has become so popular that we forget where it all started. Perhaps, in recent times, the Minions, whose fame and iconography will survive many decades.
Hello Kitty by Takidoki
Hello Kitty by Swarovski
However for Hello Kitty the speech is a little different since, despite being a sweet and playful subject, with fairly simple features, it is irresistible for both a child and a more adult target (a t-shirt with a Minions is fun up to ten years, but even my mother can wear one with Hello Kitty). In fact, there are infinite collaborations and capsule collections created with this "logo". For fashion it is a real craze that cyclically reappears, protagonist of accessories (Nike, Puma, Dr Martens, Levi's …), t-shirts, furniture, covers, and much more.
Mood Hello Kitty by Beatrice Brandini
Hello Kitty by Thun
Its popularity, as for all subjects whose success is planetary, depends above all on its simplicity (okay, also on intelligent and intrusive marketing). In fact Hello Kitty is a white kitten with a red bow on her head, without a mouth, generous and sweet. But it could be a girl we know, a family friend (she is never depicted on all fours, but always standing), a bit like Mickey Mouse who is a mouse, but we all consider him as and more than a human being . The thing we are all sure of is that it has become part of the popular culture of the entire planet and that it is impossible for someone not to recognize the features of this irresistible "cat".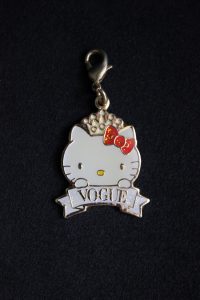 Vintage charm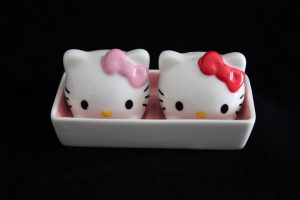 Salt and pepper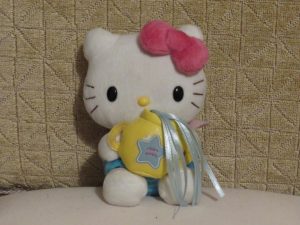 Hello sweet Hello Kitty!
Good life to everyone! 
Beatrice