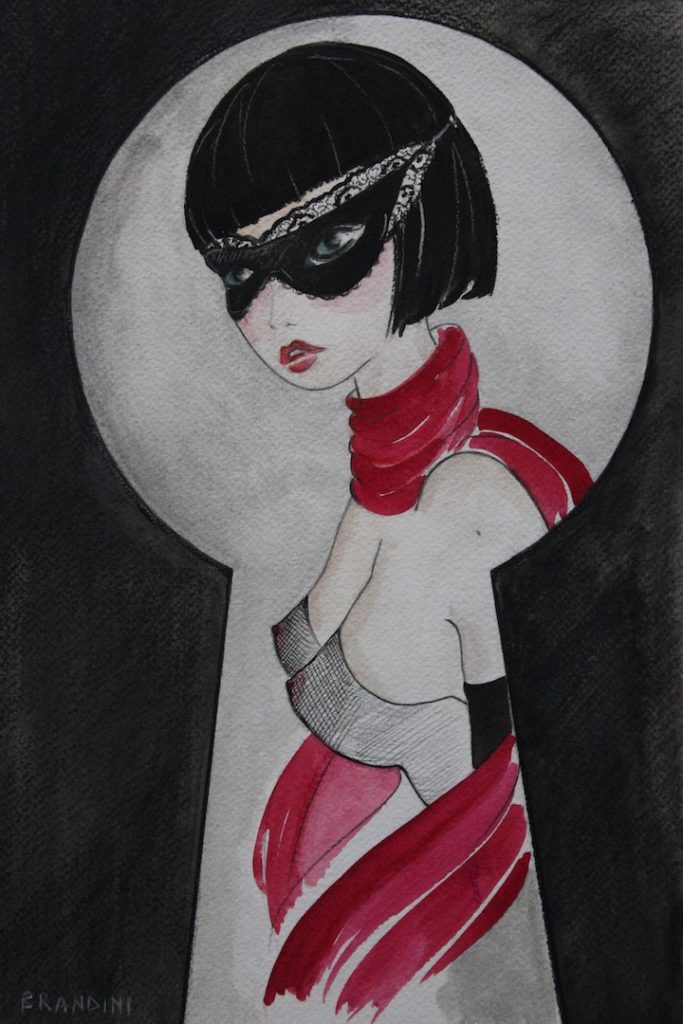 "JOSEPHINE"  by Beatrice Brandini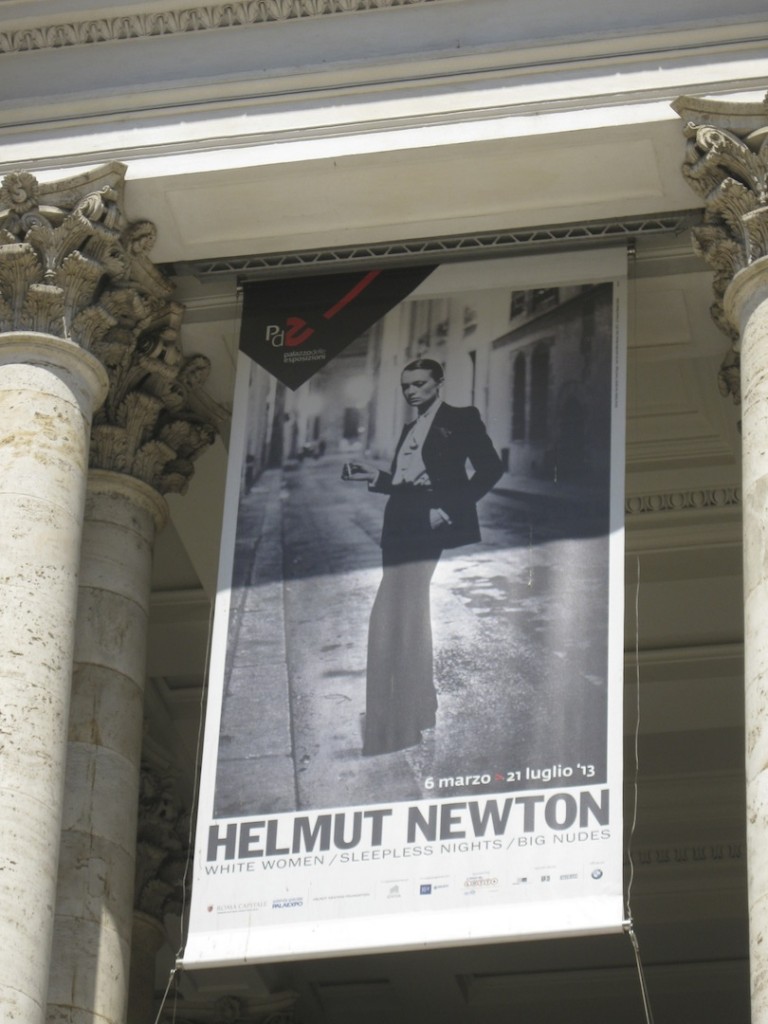 Exhibition poster
I was in Rome at the Palazzo delle Esposizioni to see this exhibition and every time, the beauty of this city astounds me.
Whenever I used to go there for work, which happened regularly, I would fly into Fiumicino (from Milan) and would have to cross through the whole city. I couldn't help getting excited about contemplating and rediscovering it each time and ecstatic and happy it would never let me down; it truly is a magnificent city!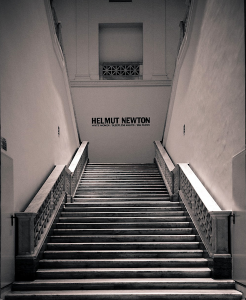 I have always loved this great master of photography. My appreciation for him began at an early age. In addition to the objective beauty of his work, which he expressed through his shots, his photos have many qualities that I have an affinity with and appreciate. From the expressive point of view, he has always preferred the elegance of black and white; he had a strong but ironic character, with the ability of changing the way things are done, he never wanted to be politically correct or mediocre, he scandalised without ever being vulgar, he was an anti-conformist! He very often worked for the advertising campaigns of clients in the fashion industry (Therry Mugler, YSL, Blumarine, Wolford…), which enabled his work to become more "popular", but immediately recognisable.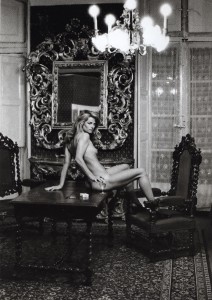 He was courageous (as a boy he fled from Germany, where he immediately understood the dangers of Nazism). He will always be remembered as one of the great protagonists of the Twentieth Century, culturally speaking, with his revolutionary way of seeing photography, an innovative and modern outlook.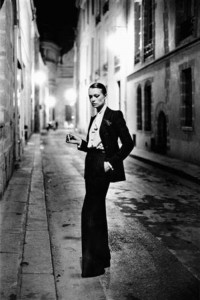 It is also important to mention his companionship with his wife, June, his muse and inspiration, the basis of his art. Throughout their union both fulfilled their own dreams, as individuals and as a couple.He took very quick shots, working without assistants (with the exception of his wife), he even shot when the light was awful, using any kind of camera, even the most amateur one.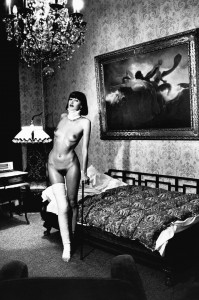 In an interview published immediately after his death, Tom Ford declared that Newton's photos inspired him to become a designer.
The exhibition gathers two hundred photographs published in the first three volumes compiled by the artist himself at the end of the 1970s: White Woman, in which the principal theme is the female nude in the fashion aesthetic, revolutionising the very concept of fashion photography. Sleepless Nights, once again the female body seen through clothing and thus fashion, but the artistic journey changes a bit, fashion photography is the pretext for a sort of photo report, the models leave the studio to be depicted in the street, often in sensual poses. Lastly, Big Nudes, the volume that inaugurates the giant photographs of nude bodies, pictures that have entered the museums and galleries of the entire world. They are almost always strong images, the models are not "graceful" but they are protagonists, women who are beautiful and aware of it, strong-willed!
Eroticism is a fundamental and recurring element, but it is never an end in itself or "playful", in fact, once the artist himself admitted that sex should not be fun, but rather should be something terribly serious, otherwise it could not be sexy.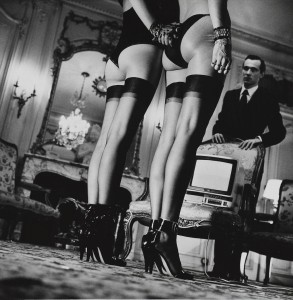 Another statement from this great personality that I enjoy quoting is this: "Some people's photography is an art. Not mine. ….If they happen to be exhibited  in a gallery or a museum, that's fine. But that's not why I do them. I'm a gun for hire." He never took himself too seriously, and maybe it was this "buoyancy" that made him such a artist.
I have shown some of the photos of the exhibition I think are the best and a piece inspired by his sense of poetry.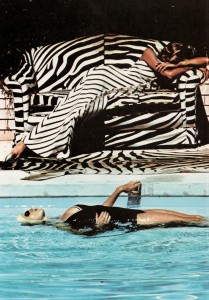 A good life to all!
Beatrice