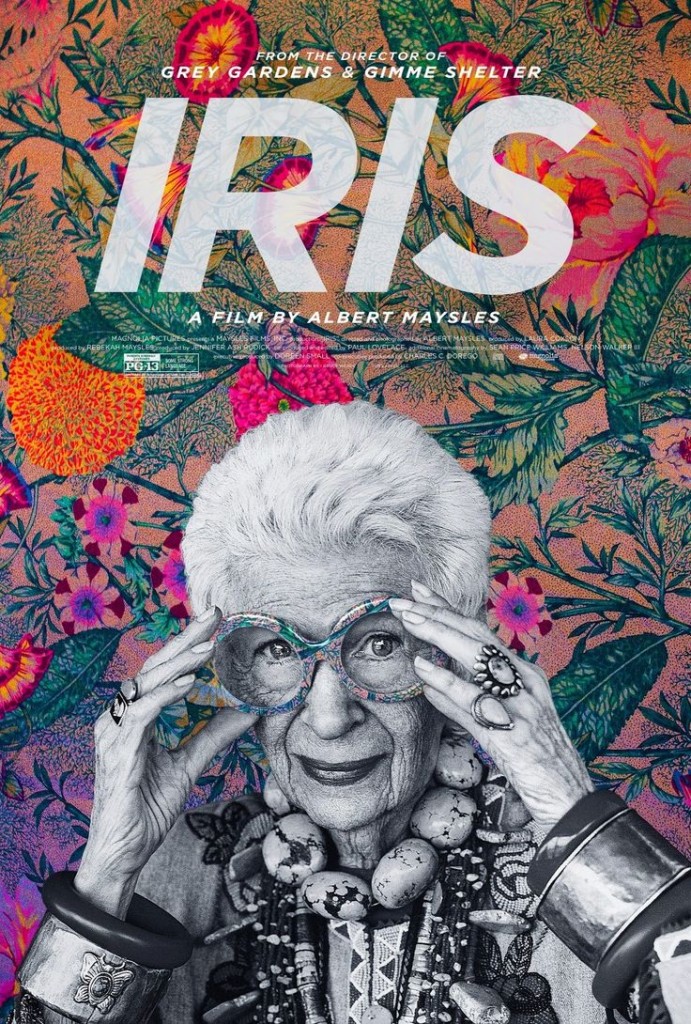 Image movie "IRIS" Albert Maysles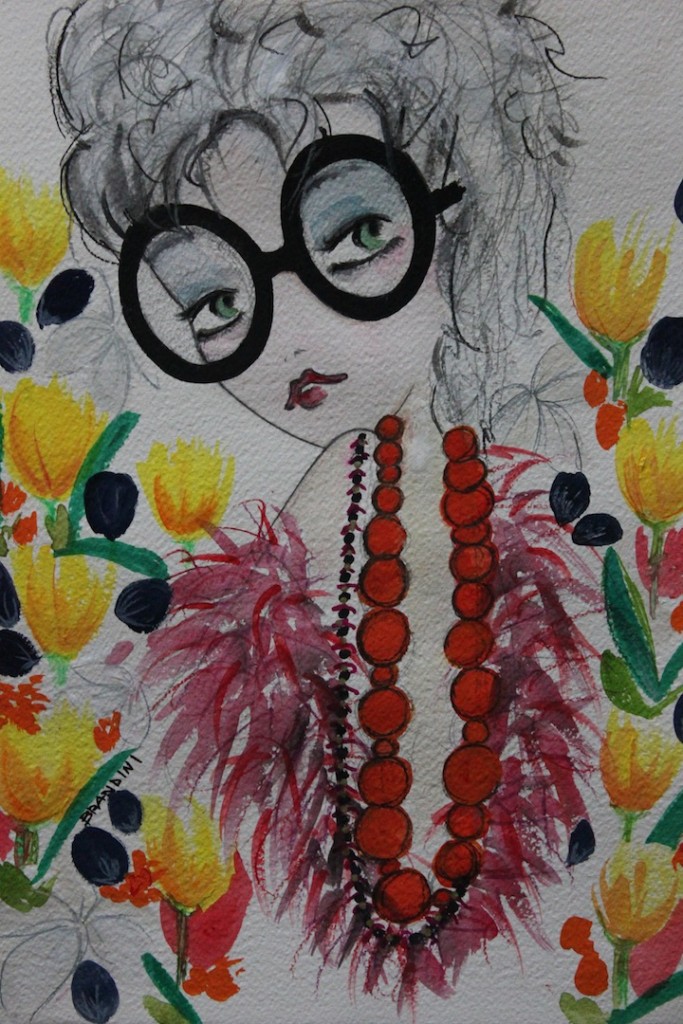 "Iris" di Beatrice Brandini
Passionate and art expert, traveler, decorator, jewelry designer, fashion consultant, but first and foremost an important presence immensely imbued with style and personality. With its unmistakable look characterized by gigantic glasses, colorful clothes, fabrics with a thousand fantasies and especially by her jewels "monumental" and ethnic, Iris Apfel was finally consecrated by the movie "IRIS", the documentary filmmaker Albert Maysles.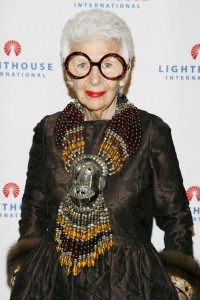 Iris Apfel
Among the experts is a name, and above all a familiar face, but also for those who have never heard of her, I think is an example of style and life, so I wanted to dedicate this little post.
First you are young as long as you want to be, it is stylish without being minimal, it is "cool" even when mother nature has not endowed us with kilometric legs … we decides to "be" when we first believed on it. And this I believe is the first great lesson of Iris.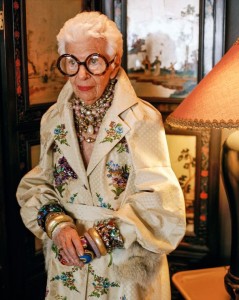 Iris Apfel
Iris Apfel also teaches as a predisposition, a passion, can become your work and, above all, your trademark.
Her main profession, the interior designer, brought to the remote reaches of the world, up to Washington to restore the White House, then under the leadership of Kennedy. In 2005 the Metropolitan Museum of Art has dedicated an exhibition, exhibiting hier personal collection of accessories, clothing, textiles.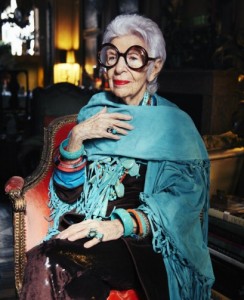 Iris Apfel
Convinced that accessories can transform the look simple and mundane into something phantasmagoric, Iris plays with accessories, managing to turn a simple black sheath dress in a suit haute couture. Anticipating many trends.
Curious, wise and very witty, below some of her "pearls of wisdom" …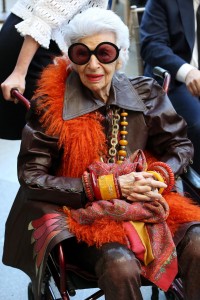 Iris Apfel
"When you don't dress like everyone else you don't have to think like everyone else" Iris Apfel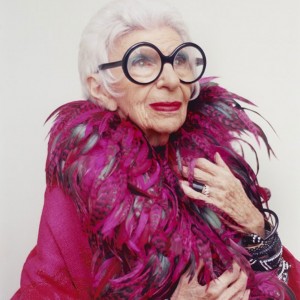 Iris Apfel
"Fashion you can buy, but style you possess" Iris Apfel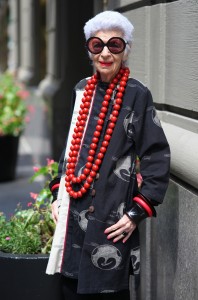 Iris Apfel
"I don't see anything so wrong with a wrinkle. It's kind of a badge of courage" Iris Apfel "To lead the good life in new york, the two most important things for woman are a chauffeurand a fur-lined raincoat" Iris Apfel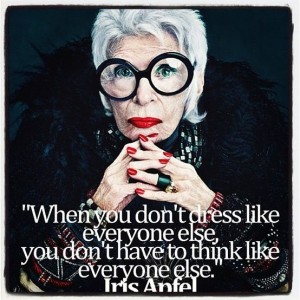 Iris Apfel
"If you hair is done properly and you're waring good shoes, you can get away with anything" Iris Apfel "There's no how-to road map to style. It's about self expression and, above all, attitude" Iris Apfel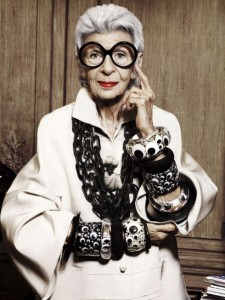 Iris Apfel "I don't dress to be stared. I dress for myself" Iris Apfel "You have to try it. You only have one trip, you've got to remember that" Iris Apfel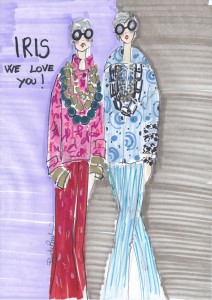 Iris in fashion by Beatrice Brandini
"If you make a mistake in what you put together, the fashion police are not going to haul you into jail" Iris Apfel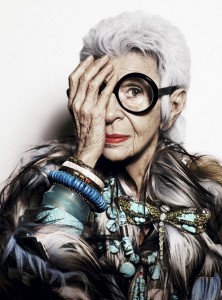 Iris Apfel
See you soon lovely Iris, in your life you've been especially curious, talent that not everyone has but if we exercised it, could make us happier.
Good life to all!
Beatrice