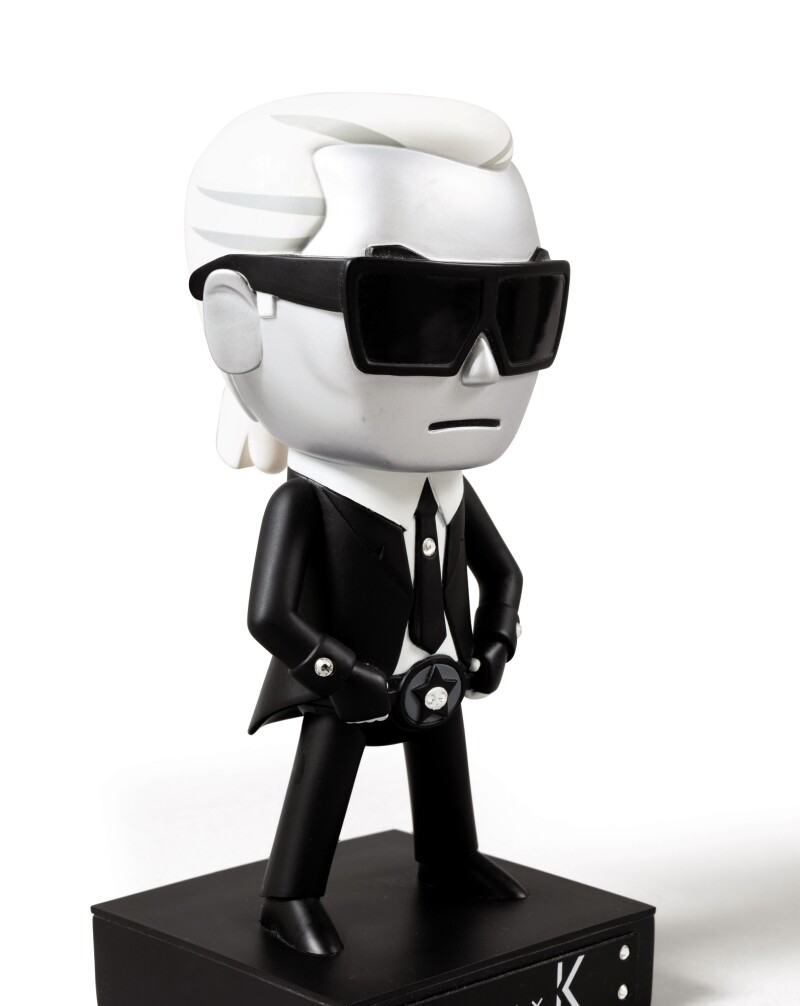 Figurine Tokidoki for Karl Lagerfeld courtesy Sotheby's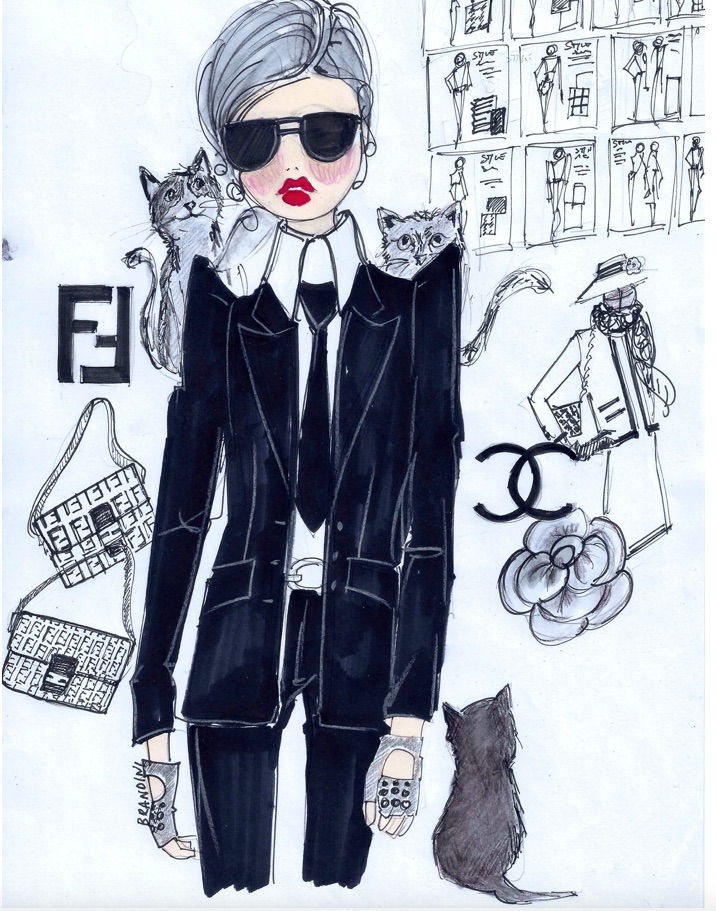 "Karla" by Beatrice Brandini
Things that belonged to one of the most representative icons of the twentieth century go up for auction at Sotheby's in March, absolutely not to be missed.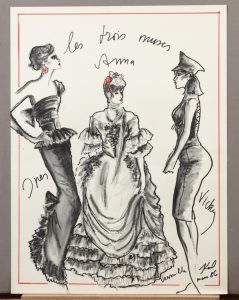 "Le trois muses Inès", Anna et Vichy, sketch by Karl Lagerfels, 1986 Courtesy Sotheby's
Takashi Murakami portrait of Karl Lagerfeld, courtesy Sotheby's 
Karl Lagerfeld was the creative soul of two of the most prestigious fashion houses in the world, Fendi and Chanel, for more than twenty years; creative director, photographer, designer and great collector. All of his treasures, already partially auctioned by Sotheby's in Monte Carlo and Paris, will also be auctioned in Cologne next March.
Tiffany Cooper illustrations, 1985, courtesy Sotheby's
It is not just about works of art, furniture and cars (by the way all very beautiful), but above all about creative objects that belonged to this eclectic and unique designer, being able to grab something owned by Kaiser Karl means buying a piece of fashion and costume of inestimable intrinsic value.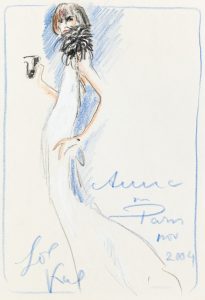 Portrait of Anna Wintour by Karl Lagerfeld, courtesy Sotheby's
In previous auctions the objects have reached stellar prices, sometimes even a hundred times higher than their estimate, precisely because they were by Karl, especially the sketches, drawings and book notes, in which the designer used to write down whatever was needed for his amazing creative process.
Gloves and the Chanel Tote Bag, both of which belonged to Karl Lagerfeld
His personal Chanel crocodile Tote Bag broke all records by becoming the most expensive Chanel bag ever sold, reaching € 94,500 (starting from an auction base of € 2,000).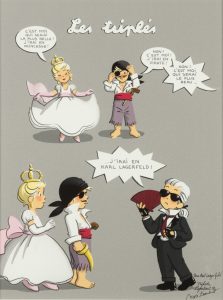 Le Triplés lithograph dedicated to Karl
Karl's coveted and iconic gloves were sold for a total of 47,880 euros, as well as his black wool jacket by Dior, which was sold for 35,200 euros; when I speak of intrinsic value I mean just that. 300,000 volumes were put up for auction from the Parisian home (he was able to buy 400 in one day), how wonderful!
Three inspirational notebooks mid-80s
"I don't want to be the keeper of my collection", so thought Karl Lagerfeld; and if I partly agree with the idea that things are just objects and that it is nice that they come back to life and give joy to someone else who will love them as you have loved them, I am sorry that such an important heritage goes into some way "dispersed" in many places. I would have liked that all of his creations, especially those related to creativity, such as drawings and sketches, books and photographs, had been collected and kept together, to be shared with all his admirers. A capital, that of Karl, too precious not to be fully exhibited in a suitable place such as a museum.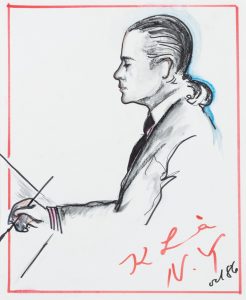 Self-portrait of Karl Lagerfeld
Good life to everyone!
Beatrice