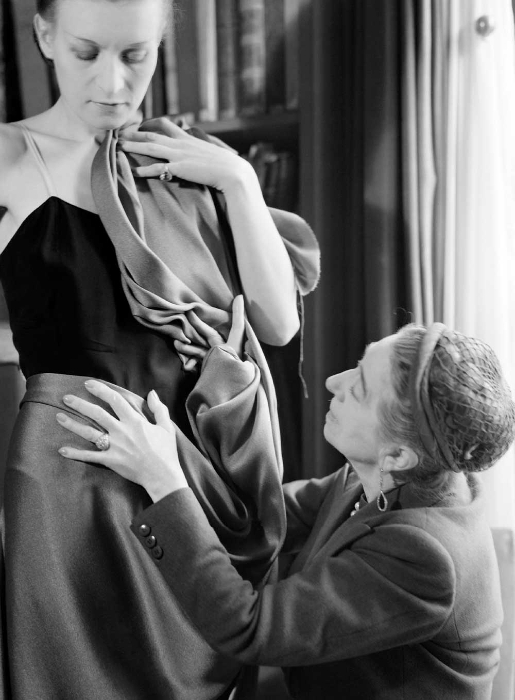 Jeanne Lanvin photographed by Laure Albin Guillot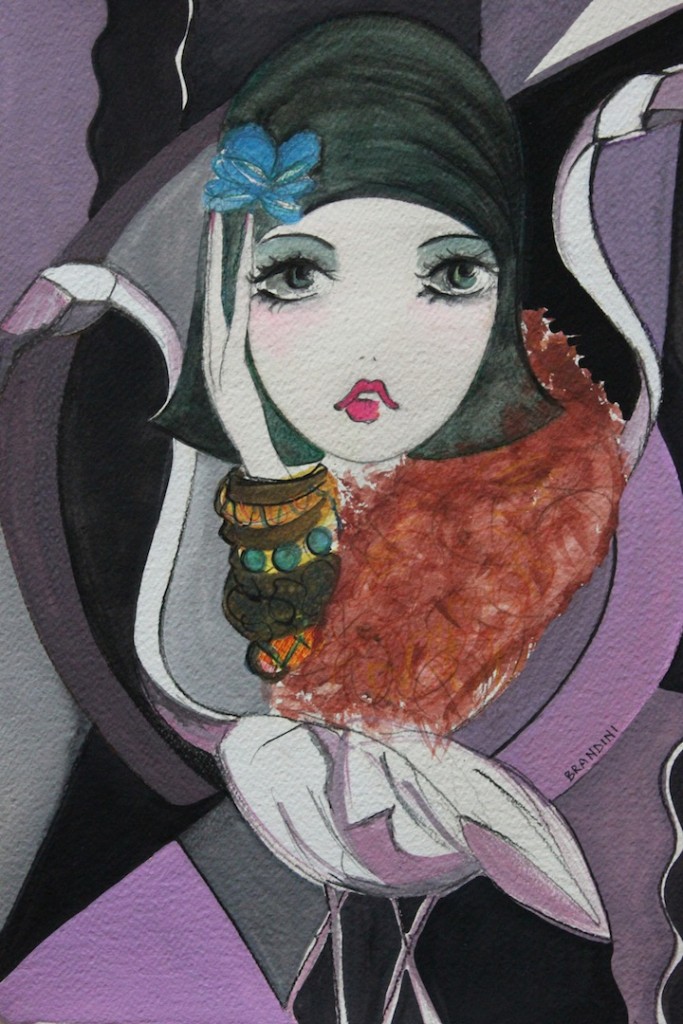 "Marguerite"  by Beatrice Brandini
Paris pays homage to Jeanne Lanvin, one of the most important figures of twentieth-century fashion.
Sketches from the Lanvin archive, 1925. On display at the Palais Galliera in Paris
Some glimpses of the exhibition "Jeanne Lanvin" in Paris
Jeanne Lanvin was the founder of the homonymous fashion house, one of the oldest and most enduring houses that, already in the early twentieth century, boasted numerous boutiques in France and Europe.
Sketch of 1928, archive Jeanne Lanvin
The exhibition which is titled simply "Jeanne Lanvin 1867 – 1946" (at the Palais Galliera in Paris) will be open until August 23 and wants to emphasize the research of this great and tireless creative, through exposure to many clothes, sketches, fabrics and art books… This wonderful trip highlights how this woman was incredibly modern and able to capture the spirit of her age, leaving behind a wealth of fashion that still continues to inspire and, fortunately, to thrive, thanks to the skill of Alber Elbaz , the current creative director.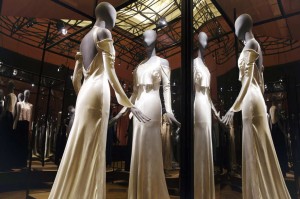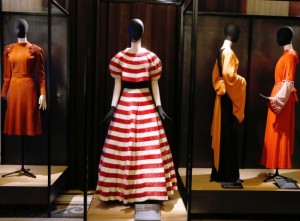 Some glimpses of the exhibition "Jeanne Lanvin" in Paris
Mademoiselle Jeanne began her career as a designer of women's hats (milliner), to go further, particularly exploring the use of different materials and fine embroideries, giving rise to what we now call Couture. Shy temperament, quiet and taciturn, her biggest (perhaps only) loves were her beloved daughter Marguerite (later Countess Marie-Blanche de Polignac) and fashion.
At eighteen (!) Decides to go it alone in the street that still evokes myths and legends, rue Faubourg Saint-Honoré, in a modest apartment thanks to the loan of a customer and the credit of some suppliers, evidently had sensed her great talent. Since the creation of the hats go to the children's wear, always for the sake of the only daughter for which creates incredible outfits.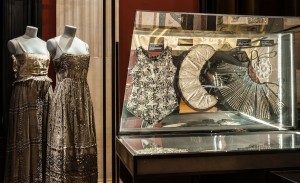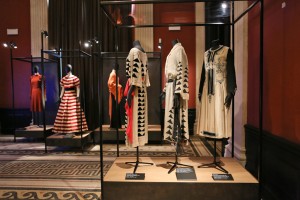 Some glimpses of the exhibition "Jeanne Lanvin" in Paris
In 1925 the laboratories Lanvin give birth to more than eight hundred people, many buyers cross the Atlantic to see and buy her collections; in the same year will launch her first perfume "Mon Péché" (My sin). Demonstrating not only creativity and desire, but also an incredible business sense.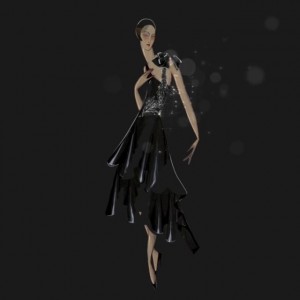 Revisiting a sketch from the archive Jeanne Lanvin, under the artistic direction of Alber Elbaz and Swarovsky, partner of the exhibition
Jeanne Lanvin was the first to care about men's fashion, sports and home.
Jeanne Lanvin with her daughter Marguerite in 1907, perfume Arpége 
In 1927 will create Arpege (Arpeggio), mythical fragrance dedicated to her daughter, in which, from the archive, it seems contributed to the realization of the bottle. The design, a mother and a daughter who are going to a large masked ball, was made by Paul Iribe, the bottle, however, by Armand Rateau.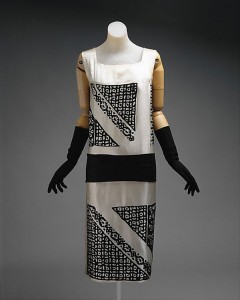 Lanvin dress at the Metropolitan Museum of Art, New York
After so many years, the public has learned to recognize a "Lanvin Style ". Although I do not ever dedicated to a genre, nor has ever tried to highlight a style. I have always tried, instead, for each season, to capture a certain atmosphere .., I let myself be influenced by what was happening, and I tried to draw, through my personal vision, a realization that would give "body" to the flow of ideas." This statement made in Vogue in 1945, demonstrates the modernity and lucidity of this great artist. Or recognize and demand the freedom of the designer, the freedom to be everything and the opposite of everything, while remaining himself. Apparently one of the simplest things, but rather more difficult to achieve.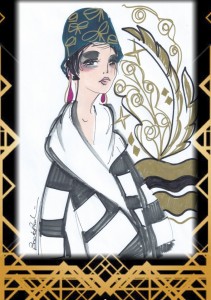 "Allure Lanvin" by Beatrice Brandini
I love this woman who has collected and preserved treasures from around the world, sculptures, books, fabrics, embroideries, clothes … lifeblood to nourish her soul and curiosity.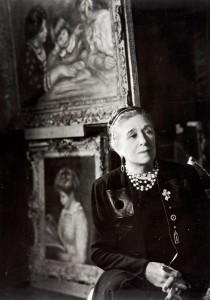 Jeanne Lanvin portrayed in 1930
Good life to all!
Beatrice