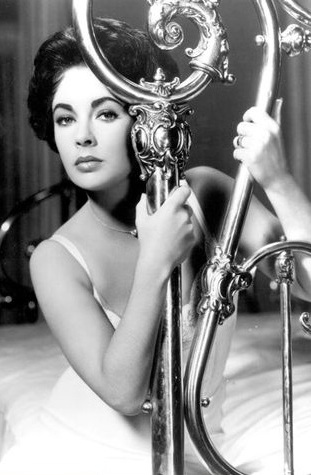 Elizabeth Taylor in "Cat on a Hot Tin Roof"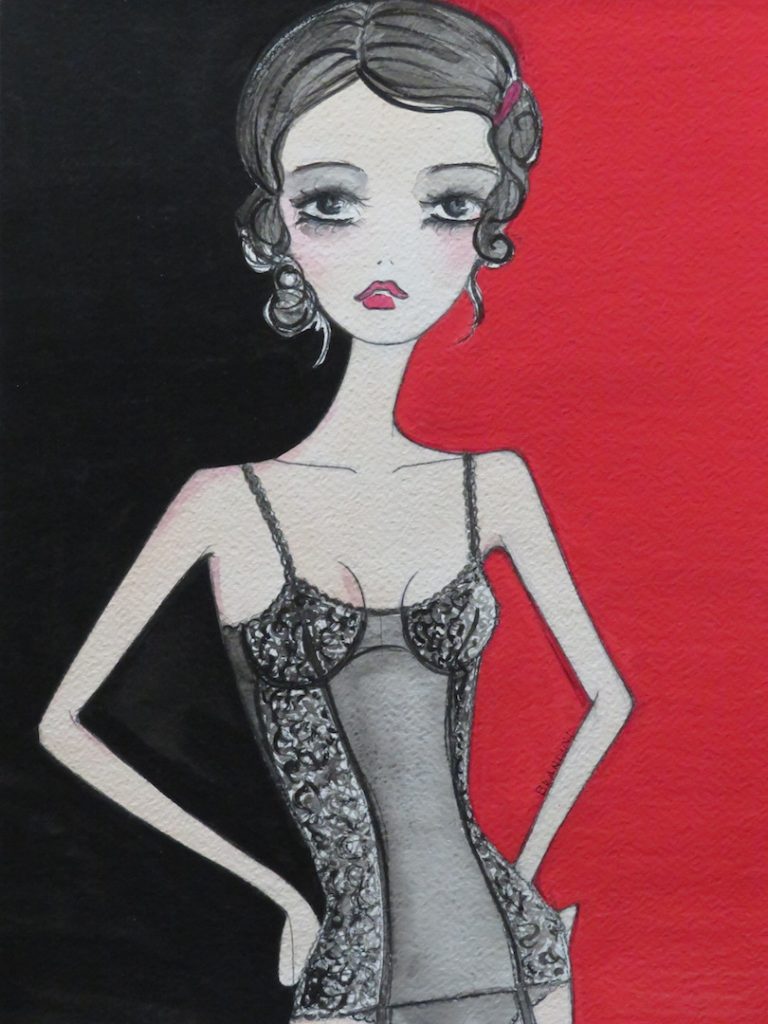 "Celiné" by Beatrice Brandini
The lingerie for women is a weapon of seduction very important. The cinema has understood its power for some time, tying some of its heroines, women among the most fascinating in its history, just an undergarment. The lingerie is the protagonist in the film like in life.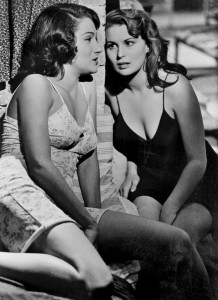 Silvana Mangano in "Bitter Rice", 1949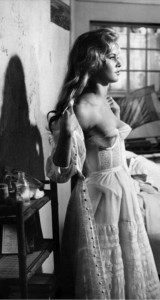 Brigitte Bardot in "Et Dieu créa la femme", 1956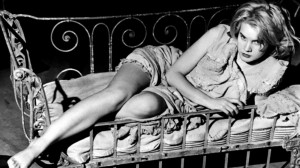 Carroll Baker in "Baby Doll", 1956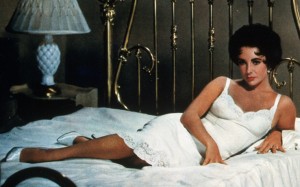 Elizabeth Taylor in "Cat on a Hot Tin Roof", 1958
I think the corset of Sophia Loren, quintessentially Mediterranean beauty, while doing a striptease in front of a howling Marcello Mastroianni in "Yesterday, Today and Tomorrow"; I think the simple petticoat of the wonderful Silvana Mangano in "Bitter Rice; I think of Taylor in "Cat on a Hot Tin Roof," femininity that is about to explode below the grate; I think of Basinger with refined striptease (in satin petticoat), under the notes of "You Can Leave Your Hat On" by Joe Cocker.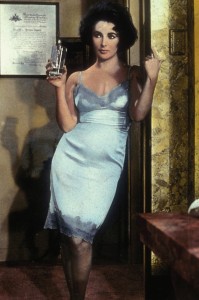 Elizabeth Taylor in "Butterfield 8", 1960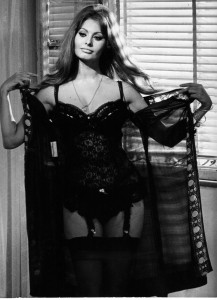 Sophia Loren in "Yesterday, Today and Tomorrow", 1963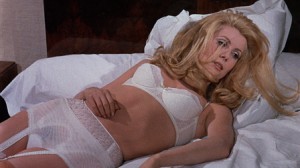 Catherine Deneuve in "Belle de Jour", 1967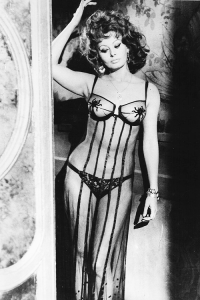 Sophia Loren in "Marriage Italian Style", 1964 (Piero Tosi costumes)
I stamped some movies (I just loved them), where the protagonist often not wearing almost nothing. It was not about nudity, but underwear. Slips, outfits, in silk, satin, embroidered fluttering, lingerie you would always wear but fatigue, cost and more, wearing only on rare occasions. Women love (and are loved) what they wear under, or their lingerie. In fact we can imagine something more seductive than a blouse unbuttoned from which sprouts a beautiful bra? Or a garter belt that can be glimpsed in the leg overlap? I don't think. Do not be afraid to enjoy what makes us more beautiful and feminine, clear the idea that underwear is frivolous and anti-feminist.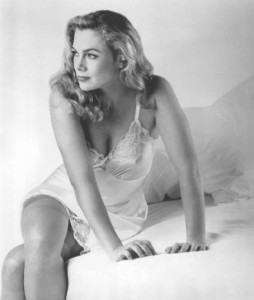 Kathleen Turner in "Body Heat", 1981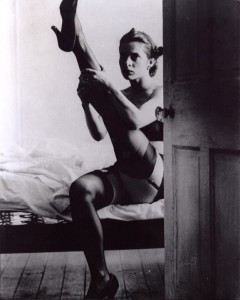 Nastassja Kinski in "Maria's Lovers", 1984
A beautiful film, also important as it was able to represent her female figure, perfect combination between seduction and naturalness, is Maria's Lover by Andrej Koncalovskij, with a wonderful and talented Nastassja Kinski.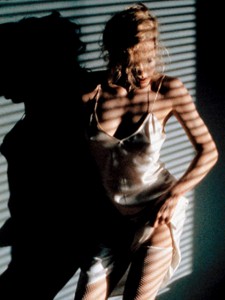 Kim Basinger in "Nine 1/2 Weeks", 1986
Scarlett Johansson in "Lost in Translation", 2003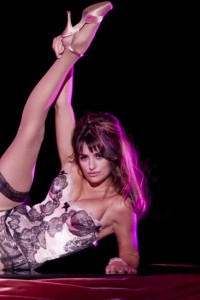 Penelope Cruz in "Nine", 2009
The lingerie has the "power" to make you feel (sometimes become) sexy and bold, or a collegial, is really a valuable ally for women but, as for the rest of the garments you wear, it is important that you choose the first for yourself and not to please someone, because, even more than a dress or a pair of shoes, his power reveals who you are and if what we wear is not ours, the result will be disastrous.
"Boho", lingerie mood by Beatrice Brandini
"Fifty", lingerie mood by Beatrice Brandini
"Surrealism", lingerie mood by Beatrice Brandini
"New Romantic", lingerie mood by Beatrice Brandini
Good life to all!
Beatrice