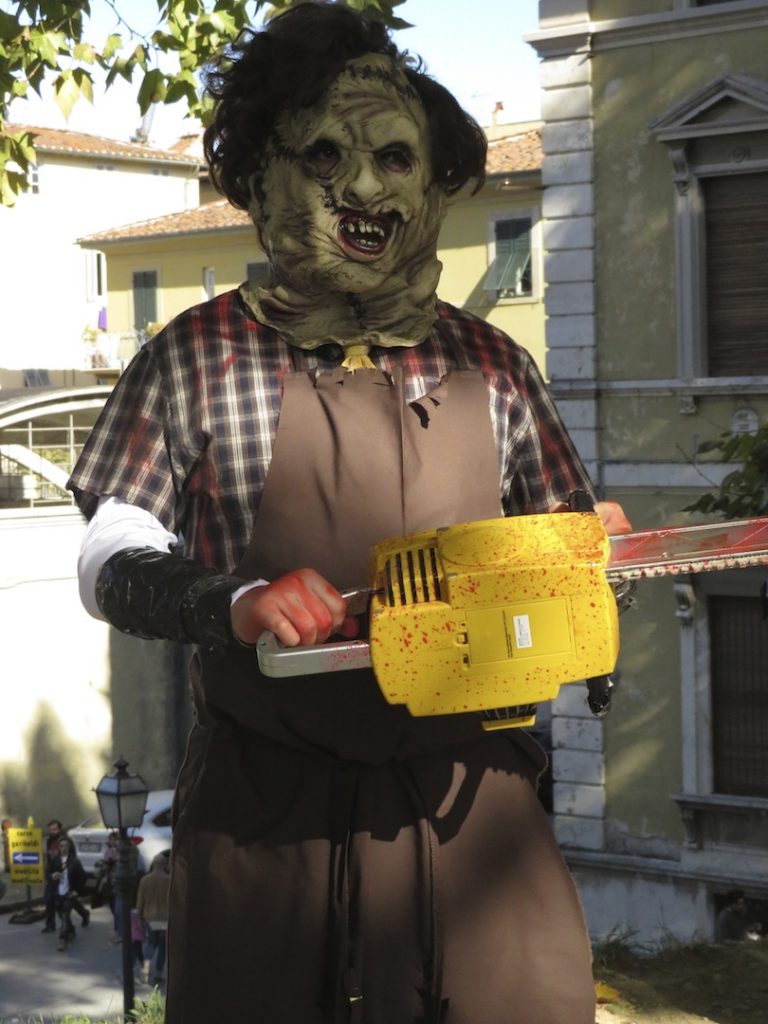 Cosplayer on the street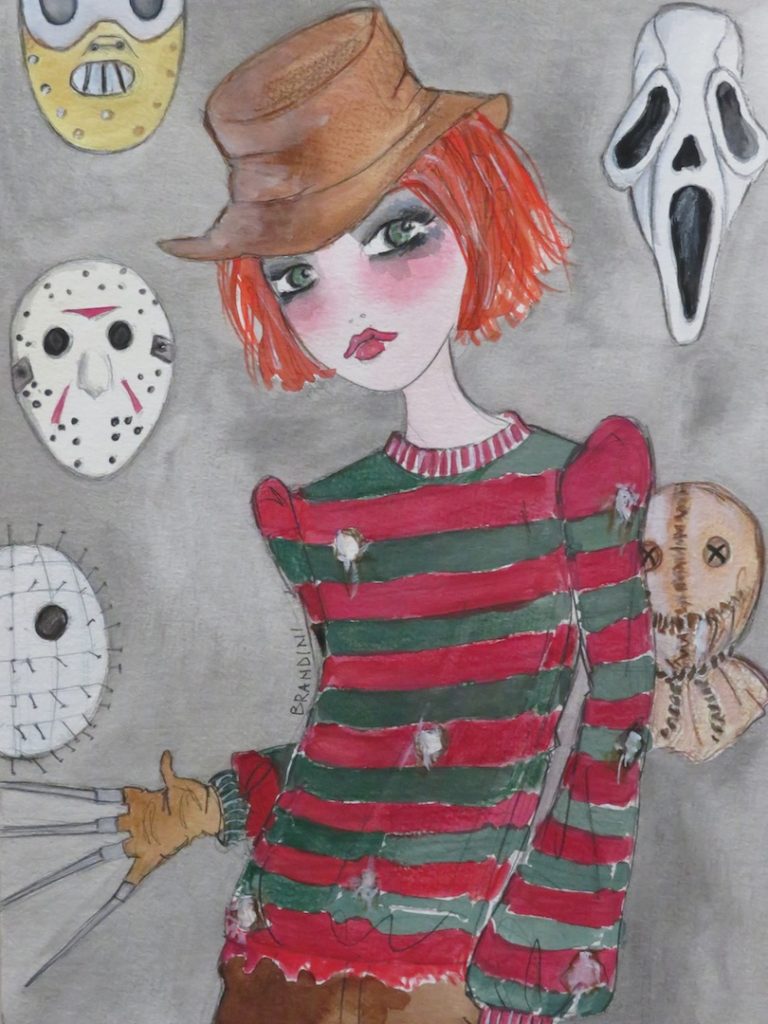 "Freddy's Girlfriend" di Beatrice Brandini
Lucca ended on Sunday one of the world's largest comic book fairs (three are the most important: Comiket in Tokyo, the International Festival of Bande Dessinée d'Angoulème in France, and this of Lucca).
I know this exhibition well enough since I visited it often during my childhood (my father, great collector and passionate of this kind, took me and, for a time, participated as an exhibitor). However today it has totally changed skin, becoming a pop, a spectacle in the show, where comics are no longer the absolute protagonists, but events, and especially, the cosplayers, invade the city transforming the beautiful Lucca into an eccentric, magical place in spite of that, very crowded.
The success of this event can be attested by the fact that between 50,000 and 70,000 tickets per day are sold, with a total audience (over the five days of the event) close to 500,000 visitors. This generates an induction that exceeds 30 / 40MLN of euros. Numbers speaking on their own.
This year my husband brought my son and, witnessing the great success, unfortunately has been in the queue for more than two hours before he can enter.
He photographed some interesting cosplayers, unfortunately he could not see any of the exhibits all over the city, but for the little one was a day to remember.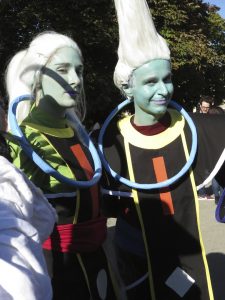 Cosplayer (Dragon Ball)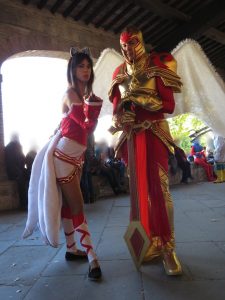 Cosplayer
A terrifying (but wonderful) cosplayer
Cosplayer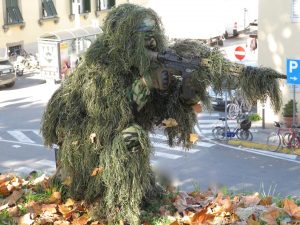 Cosplayer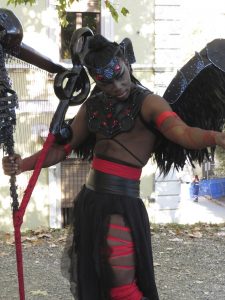 Cosplayer
I have already talked about how comics (such as cartoons) are important to everyone's life. They accompany us from small, bonding our fantasies and our imagination, to fantastic but familiar characters, since they are close to us every day. Children live waiting for their favorite cardboard, they are kidnapped during the projection, not knowing, however, that most of them come from a comic. And so every child is "saved" by a comic, growing this passion turns, approaching it to other characters, but what matters is that it does not change or never run out.
Cosplayer
Cosplayer (Overwatch)
Delicious puppet monsters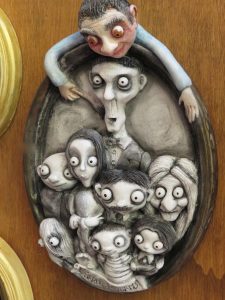 Bas-reliefs that recall the magical world of Tim Burton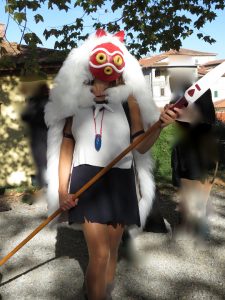 Cosplayer
Cosplayer (UP)
Beautiful and suggestive masks
Lucca is really the ideal city for this event, with its walls, its history, its beauty, authentic, never changing, a small, large city to fit human beings. It is also important that it is an Italian city to host such an event of great interest (although today, fortunately, there is no week in which, from North to South, there is cartoon show). Few in fact know that our country is one of the world's leading comics world leaders. We export authors, creatives and stories in Europe and the United States, yesterday as today. Probably the crisis has changed something, perhaps there are more videogame users than comics, but even though the comic booklet we published in the newsstand has undergone a downgrade, the graphic novels have invaded the bookstores by growing, disproportionately, in the number of copies sold. And if the Strega Prize in 2014 accepted Gipi's nomination and in 2015, that of Zerocalcare, it is a sign that the (re) nobilitation of this expressive form has already taken place.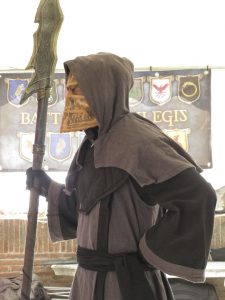 Cosplayer
Cosplayer
Cosplayer (Adventure Time, Re Ghiaccio)
Cosplayer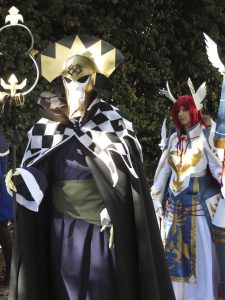 Cosplayer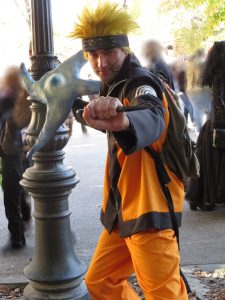 Cosplayer (Dragon Ball)
Beautiful Cosplayer
Beautiful and Fun Cosplayer (Barbie)
Cosplayer (The Ring)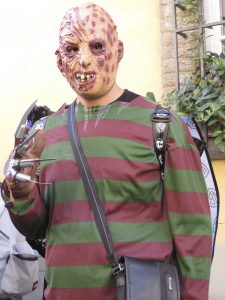 Cosplayer Freddy Kruger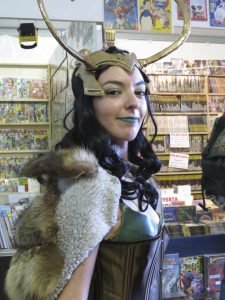 Cosplayer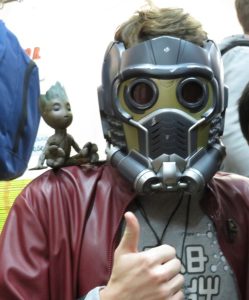 Cosplayer (Guardians of the Galaxy Petr Quill – Star Lord and Groot)
Cosplayer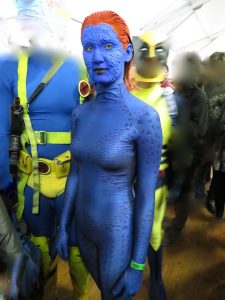 Cosplayer (Mystica from X – Men)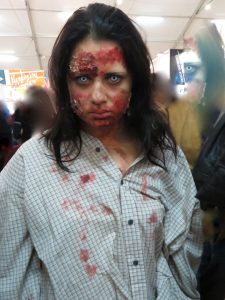 Cosplayer … fear!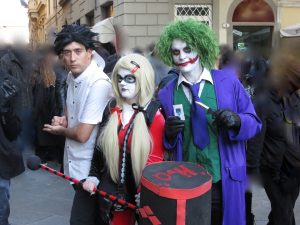 Cospalyer (Harley Quinn Jocker …)
Cosplayer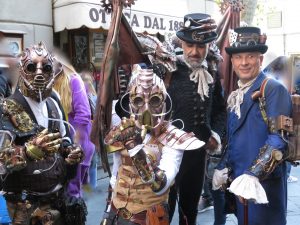 Cosplayer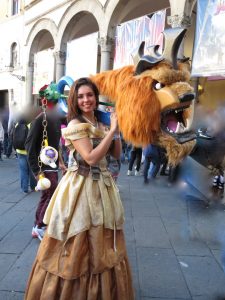 Cosplayer (Belle)
The fantastic Pop Funko giant scale "The Green Arrow and Superwoman"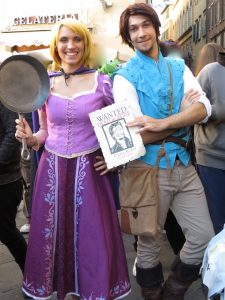 Cosplayer (Rapunzel e Flynn Rider)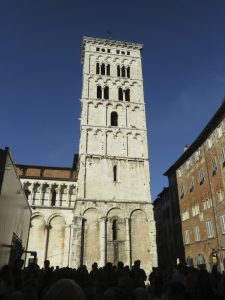 A glimpse of the Duomo of Lucca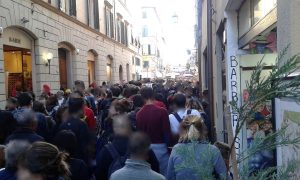 "Oceanic" crowd at Lucca Comics
Cosplayer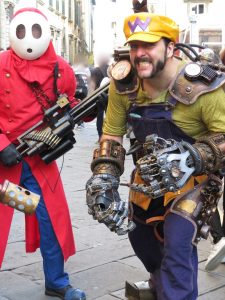 Cosplayer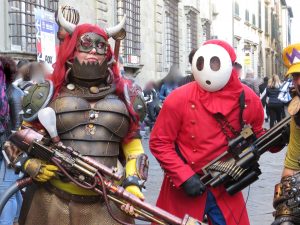 Cosplayer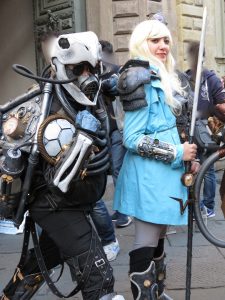 Cosplayer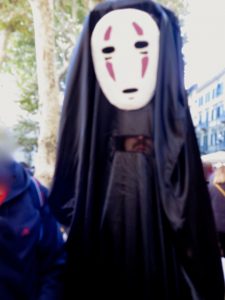 Cosplayer
Cosplayer (Harley Quinn)
Finally the comics, those that should be the main subjects of the event. I remember that when I came to Lucca, from a small age, I often had the opportunity (and lucky) to see the live authors who signed autographs, or that, with a generosity, they sketched a small design. Authors called Crepax or Manara.
Today, cartoonists are equally important and talented, it's just that the world has changed, making them, oftentimes, become stars. Stars moving millions of dollars through television series, merchandising, movies (just mention Robert Kirkman's "The Walking Dead" comic book to figure out what we're talking about).
Not being able to see what beautiful Lucca offered, I attached pictures of some memorable comics to me and to anyone who likes this genre. I excluded many of them (Mickey, Tex, Mandrake, Zagor, …), some more "masculine", others because not particularly related to my childhood / adolescence.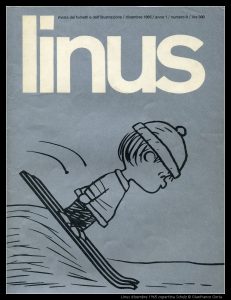 LINUS: the most important comic book magazine founded in 1965 by Giovanni Gandini. It takes its name from the famous character of the famous Peanuts striped series, published in the newspaper. Linus was a wonderful creative, nonconformist, free and popular reality. "This magazine is dedicated to comics. good quality of comics but without intellectual prejudice …. The only criterion for choosing this "graphic literature" is that of the value of individual works, the fun that the reader can draw from it … " So the publisher Gandini presented the headline in the first issue of the magazine.
Peanuts was the daily comic strip produced by Charles M. Schulz, published from October 2, 1950 to February 13, 2000 (the day after his death). Translated into 21 different languages, reaching 355 million readers worldwide. I love Peanuts with all it wonderful characters.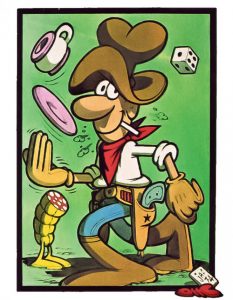 Cocco Bill by Benito Jacovitti. Unmistakable! I did not read this comic (born in 1957 and published until 1998), the idea of a genoa cowboy in an imaginary Far West, did not fit into a girl's attention. But in my house was a kind of star, my father and my brother worshiped him. Today I would make false cards to own a scrip o a scketch from this great autor.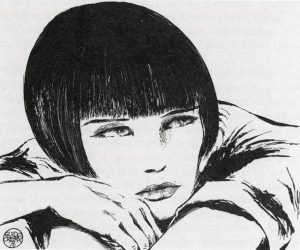 Valentina by Guido Crepax. It does not matter once again how much i loves this female character, born in 1965, from the unquestionable Crepax talent.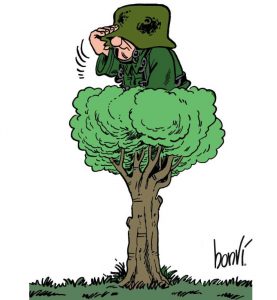 Sturmtruppen by Bondi (to the Registrar Franco Bonvicini). Irresistible and irreverent depiction of World War II. Published and translated into 11 different languages, it was the primacy of being the first foreign comic book published in the then Soviet Union.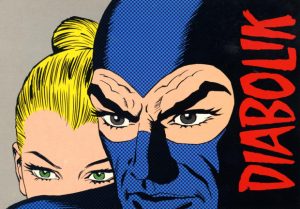 The famous Diabolik, a character created in 1962 by Angela and Luciana Giussani.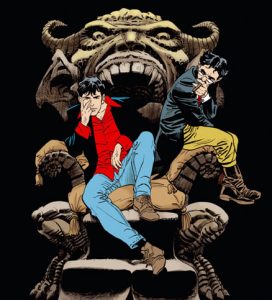 Dylan Dog character created by Tiziano Sclavi, designed by Claudio Villa in 1986. One of the best-selling Italian comics ever.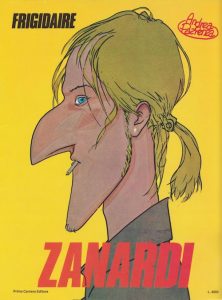 Zanardi by Andrea Pazienza, 1980. One of the greatest talents of Italian comic, which disappeared too soon, leaving a vacuum never filled.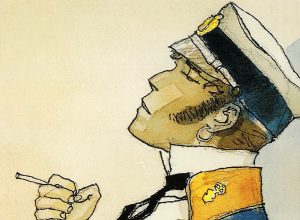 Hugo Pratt's Corto Maltese (my great passion), the most famous and fascinating sailor in history. Born in 1967. We can define the tables of Hugo Pratt (for stories, settings, characters) as literary works designed.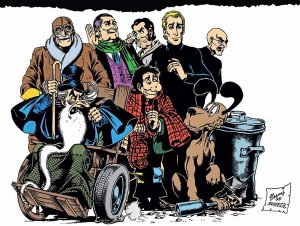 Alan Ford, a character created by Max Bunker (Luciano Secchi) and the designer Magnus in 1969. Spirited series, with humorous and grotesque characters really hilarious.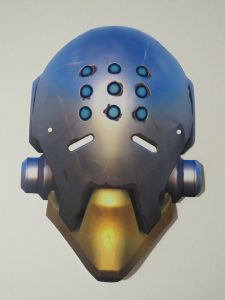 Mask, complimentary gadget of Lucca Comics
Here conclude my journey into the world of comics, aware that tonight a new story will be waiting for me in my bedside table, just like many of you.
Good life to everyone!
Beatrice