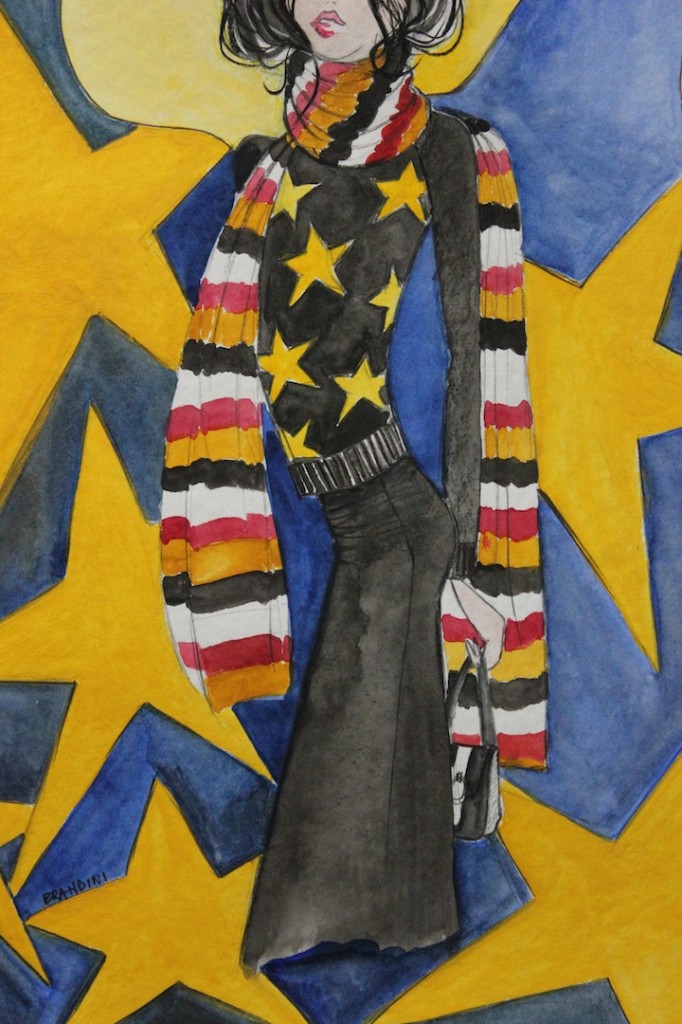 "STELLA"  by Beatrice Brandini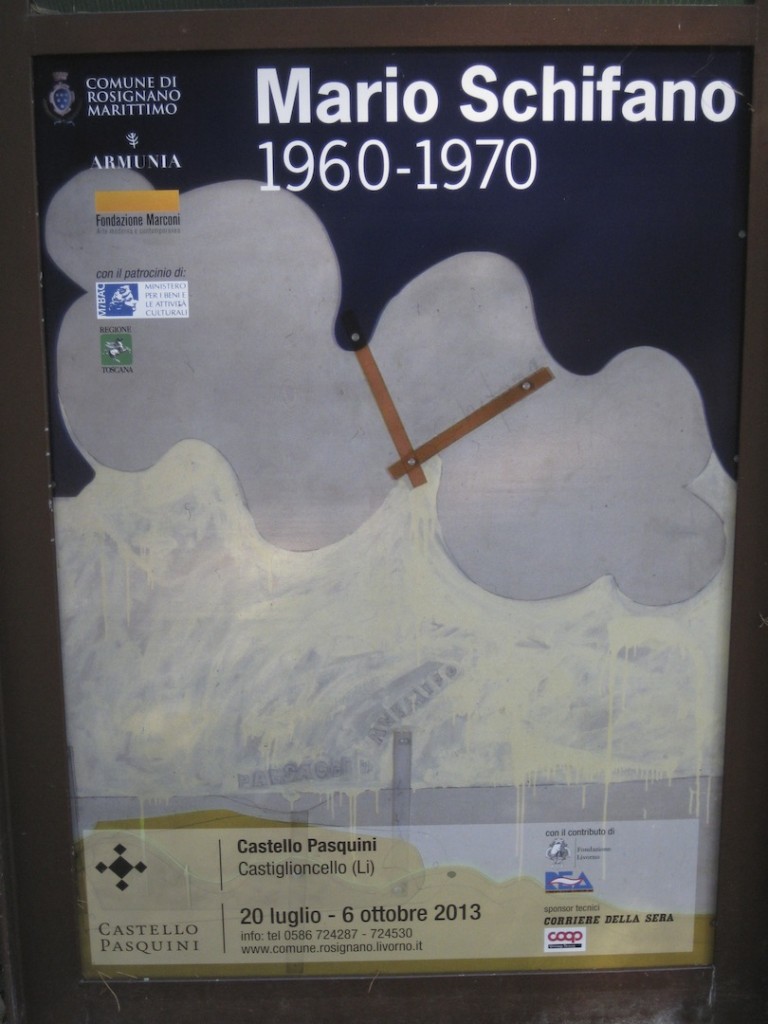 Exhibition poster

A Castiglioncello, lovely, chic, sophisticated and unexpected, within an equally enchanting location, Castello Pasquini, there is a beautiful exhibit of Mario Schifano, one of the greatest Italian artists of the last century, who best interpreted the current of Pop Art, for many the Italian successor of Andy Warhol.
Castello Pasquini facade and interior
The exhibition, curated by Luciano Caprile , affects the decade of his artistic production ranging from the 60s to the 70s ', very important and prolific years of his art.
All the works inside this exhibit are from Giorgio Marconi, one of the greatest admirers and merchants of Schifano, founder of the Studio Marconi in Milan, today a Foundation, one of the main points of reference for Italian painting.
The exhibition is beautiful because it is divided into three different routes, the most significant art Schifano, and even those who do not  a great connoisseur of this artist,  can find famous works, true icons of Italian art, see the paintings with logos of Coca Cola, or the palm trees and the stars.
I like to emphasize that Schifano was not only a great artist, but certainly also one of the most modern. He was only interested in the present and the future , in fact he liked to say , " I never read a book that has more than six months ," to emphasize that it was useless to dwell on the past when the current was so rich in stimuli and expectations . Was very fast in executing a work, had no taboo to reveal the sources of his art, he expressed himself better in large or very large painting. He always kept a look pure, almost childlike and playful, for this is one of my favorite artists.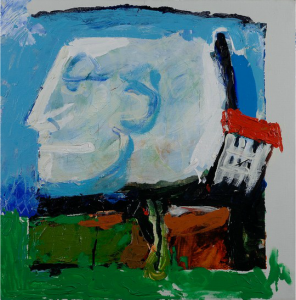 "X TE" by M. Schifano,  private collection
The first exhibition hall is dedicated to the monochrome, in which the compact colors occupies all or part of the surface of a box. Then there are the paintings that bear witness and report the direction to a consumer society and to his most effective weapon: advertising, are the canvases with brands such as "Coca Cola" or "Esso" . Schifano in these years, 1962, divides his time between Rome and New York , comes into contact with the American pop scene, recreated with its poetic, ironic and critic.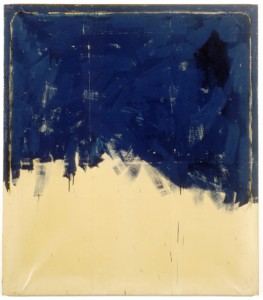 "Vero amore incompleto" 1962 – Exhibition catalog – Skira editor
La next room is devoted to the series of "futurism revisited", where the famous photograph the avant-garde group lends itself to endless variations. Or the big enamel "Camminare " that is adopting the concept of the movement, very dear to the Futurists, and the framework of Giacomo Balla " Bambina che corre sul balcone", of the 1912.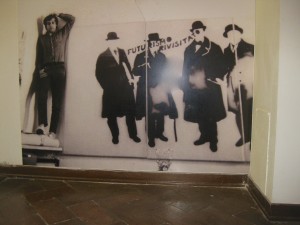 Image in the exhibition
Un other room is dedicated to "paesaggi stellati e palme", it is paintings that hark back to his homeland (he was born in Libya ), so the palm stands as a symbol of belonging, but also the lights of the nightclubs, which Schifano reproduces on canvas using masks before intervening with the fluorescent spray, symbol of modernity …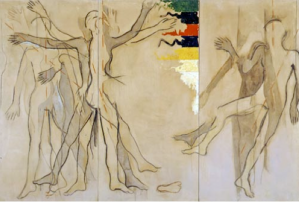 "Body in motion and balance" 1963 – Catalog Skira
The last room is dedicated to the series "Compagni Compagni" of 1968, in which revolutionary slogans are the backdrop for characters who wield the hammer and sickle . Another message that uses the medium of painting as a complaint.
Finally, you can admire the "paesaggi TV", designed between 1969 and 1970. They are images of dramatic events often broadcast on television, bring back by Schifano on emulsified canvas and subjected to a pictorial action.
Mario Schifano "Untitled"                     Private collection
This is a custom t-shirt by Mario Schifano, built in honor of a very interesting exhibition presented in the Galleria Marconi in Milan: T-Show, back in 1984. Project co-ordinated within the textile group that was headed to the Cotonificio Cantoni.
Valerio Adami "Untitled"                  Ugo Nespolo "Sidecar" 
T-shirts with slogans became protagonists, as a means of mass communication, but in this case become artist T-shirts, becuse was asked to painters, designers, personalities of entertainment, culture and fashion, to design a tee, giving rise to a unique collection of t-shirts. It is said that Gherardo Frasca, archaeologist of the American casual and Dario Fiori, creative independent publishing, architects of the project, have struggled  to get all of these great personalities to draw a shirt, but in the end they have made involving and convincing even the most reticent, creating a magnificent spectacle, the show T-Show.
Mimmo Rotella "East and West"         Lucio Del Pezzo "Leonardo, signs"
Lorenzo Mattotti "Le monstre"                Andrea Pazienza "The Last Rockstar"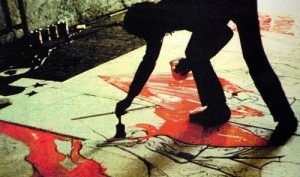 Mario Schifano was one of the greatest exponents of Pop Art, in the opinion of many a giant. Therefore, despite its prices are high, for me to remain below its real value. Sometimes I think that if he was born in America would have sucked, and definitely deserved, estimates such as those of Pollock.
Schifano was really great in his art, a strong personality and tormented, but still immense.
Thank you for what you've created and for what we are lucky we could see.
Good life to all!
Beatrice