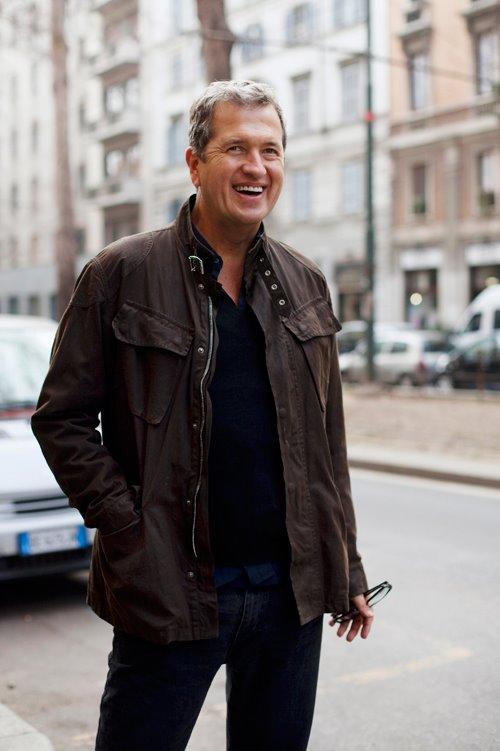 Mario Testino photographed by Scott Schuman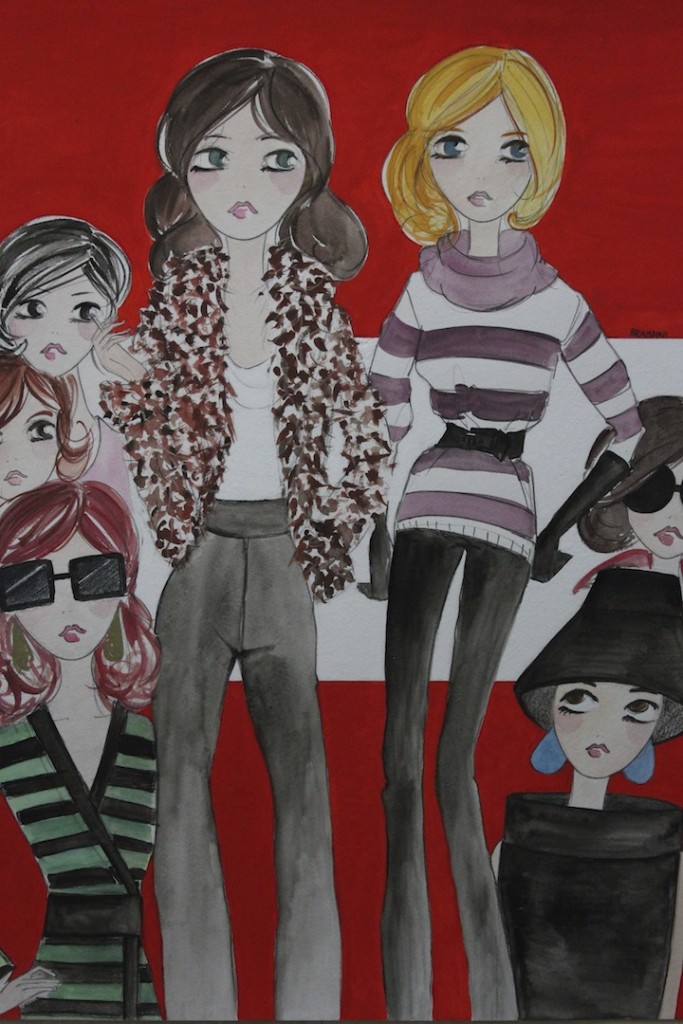 "Casting" by Beatrice Brandini 
Mario Testino is one of the most important fashion photographers in the world, author of campaigns and commercials memorable, capable of transforming celebrities, and not, in beautiful characters,  stars rich of glamor. This is for me the most important feature of Testino, ie to make the subject "special", giving allure and charm, in a few words that golden magic that not everyone can capture …. beyond  of the objective beauty of the shot.
Anja Rubik photographed by Mario Testino for Vogue Germany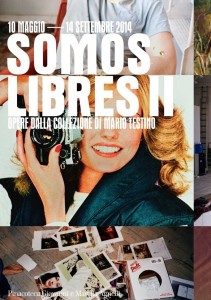 Poster exhibition SOMOS LIBRES II, works from the collection of Mario Testino 
But today I want to talk about him because there is a beautiful exhibition in Turin, whether you're passionate about photography, whether you're simply curious and attentive to everything that stimulates the imagination: SOMOS LIBRES II works from the collection of Mario Testino, at the Pinacoteca Giovanni e Marella Agnelli (up to mid-September). 
Already the venue, the Pinacoteca, would be worth the visit alone, both for the project by Renzo Piano, is because it houses the collection that Giovanni Agnelli wanted permanently to "donate" at Turin, ranging collection that includes works by Canaletto, Renoir, Modigliani, Matisse …. But the exhibition is really interesting because it exhibits works from the private collection of the photographer Mario Testino, letting us discover a unusual features by Testino collector,  a little less "glossy" and more "real." 
I wanted to post some pictures / works in the exhibition along with others that I  love particularly, to the rich and beautiful production by Mario Testino.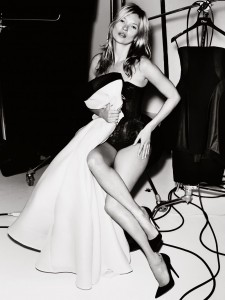 Kate Moss photographed by Mario Testino for Vogue UK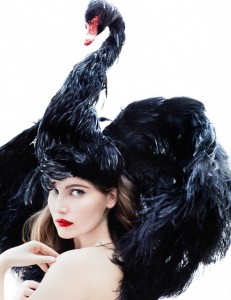 Letitia Casta photographed by Mario Testino for Vogue Paris
On display are works by important artists such as Richard Avedon, Elizabeth Peyton, Andy Warhol, Marlene Dumas, Helmut Newton, etc., but also several photos of Testino, those related to the fashion world, and those who took in artists' studios , the same that he collects.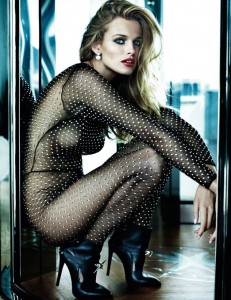 Edita Vilkeviciute photographed by Mario Testino for Vogue Paris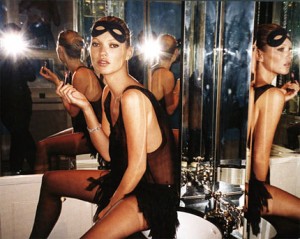 Kate Moss photographed by Mario Testino 
SOMOS LIBRES is a tribute to the national anthem of Peru, the birthplace of the artist, and the concept of freedom that distinguishes the work and personality of Testino. The exhibition itself has as its theme the freedom of expression, a journey in contemporary art and the creative manifestation of photography.
Exhibition staging "SOMOS LIBRES II". Panels with Testino photo allow polaroid from Andy Warhol and photos of Helmut Newton. 
Very impressive is also the construction, large glass panels with custom printing famous photographer's shots of Testino, "support" and frame the pictures collected. It's  beautiful this "play" of light and shadow because it not only brings together different artistic personalities, we think of the "confrontation" between Newton and Testino, but it is also a tribute that Testino wants do to all personalities who have inspired, stimulated, the beginning him in his career.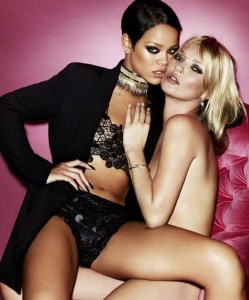 Rihanna and Kate Moss photographed by Mario Testino for V Magazine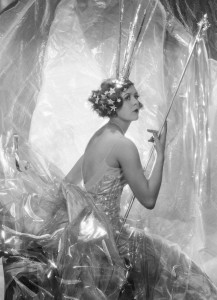 Photo Cecil Beaton, 1929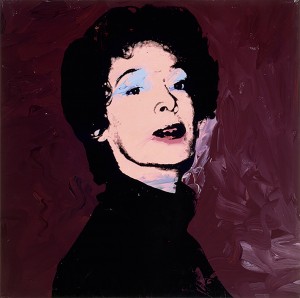 Andy Warhol , Marella Agnelli, 1973 
Mario Testino said that his passion as a collector began with the purchase of a portrait of Marella Agnelli by Andy Warhol (when you say destiny!) and, in parallel enhanced by that of great photographers of the past, as Cecil Beaton, David Bailey, Helmut Newton, Richard Avedon. However, Testino said that "there is difference between the classic photography that documenting the reality and art photography that expresses an idea in a better way".
Mario Testino for Gianni Versace campaign S / S 2011, model Ebbey Lee Kershaw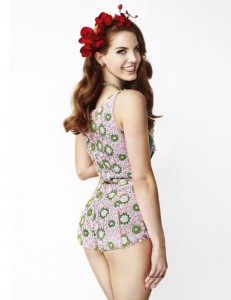 Lana del Rey photographed by Mario Testino for Vogue UK 
I really like the collection of Testino, I compare it to a journey, which started from the "masters" of the photo to get to artists and painters contemporary, a journey that started in the fashion world, so perfect and chaotic (fashion shows, shooting, collections … ) and continued with the lonely and barren of artists and their studios.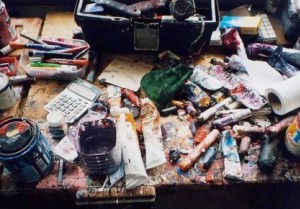 Photo by Mario Testino, Elliot Hundley's studio in New York 
I don't know Testino personally, but I am sure that is generous, cheerful, curious, full of enthusiasm and energy as a boy. I know that helps young talents to emerge, especially thanks to its MATE Foundation based in Lima, which is reminiscent of his origins and the beginning, perhaps like many, not very easy. "When I was young and someone gave me the opportunity to do a shoot I was happy because it allowed me to take a step forward."
Kate Moss photographed by Mario Testino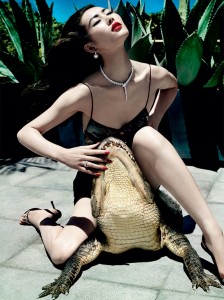 Liu Wen photographed by Mario Testino for Vogue China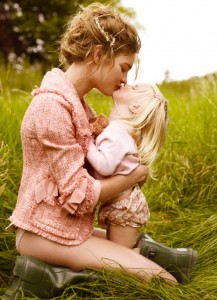 Natalia Vodianova photographed by Mario Testino for Vogue U.S. … perhaps my favorite! 
"Do not hurry, because the taste is not final and will change over the years." You're right Testino, because only stupid people are convinced that their own judgment, their own beliefs, is universal and timeless, life is evolution, transformation, a long journey that has many directions. 
Good life to all!
Beatrice