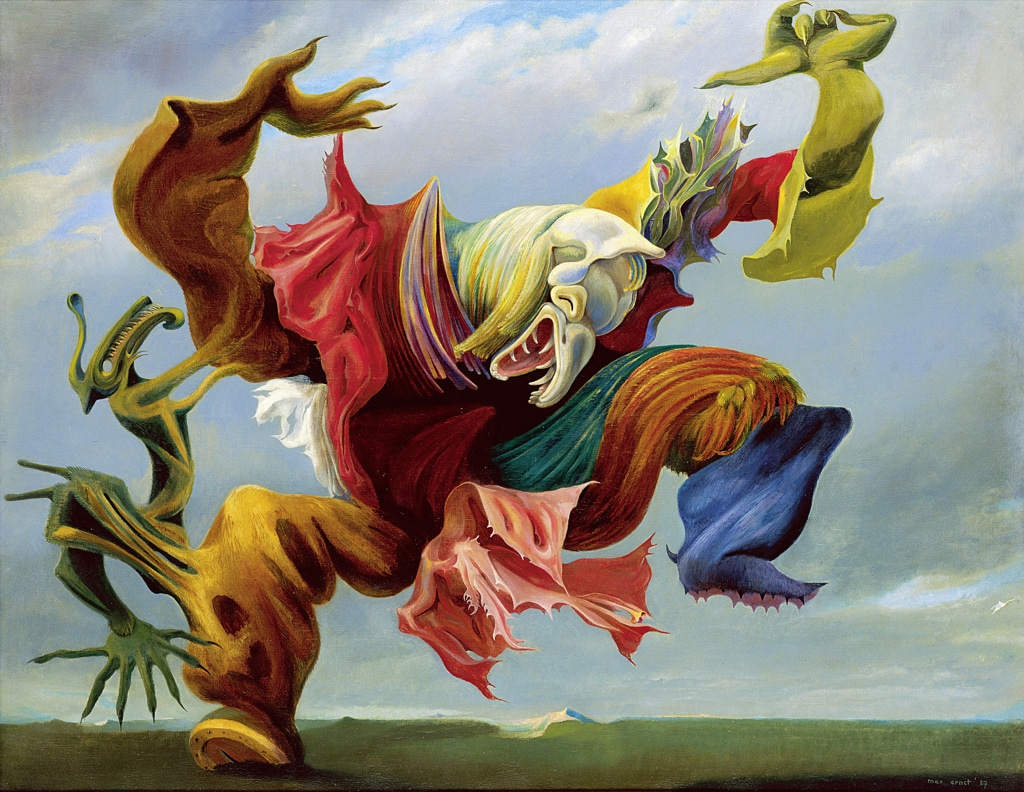 Max Ernst The Angel of the Hearth 1937, Private Collection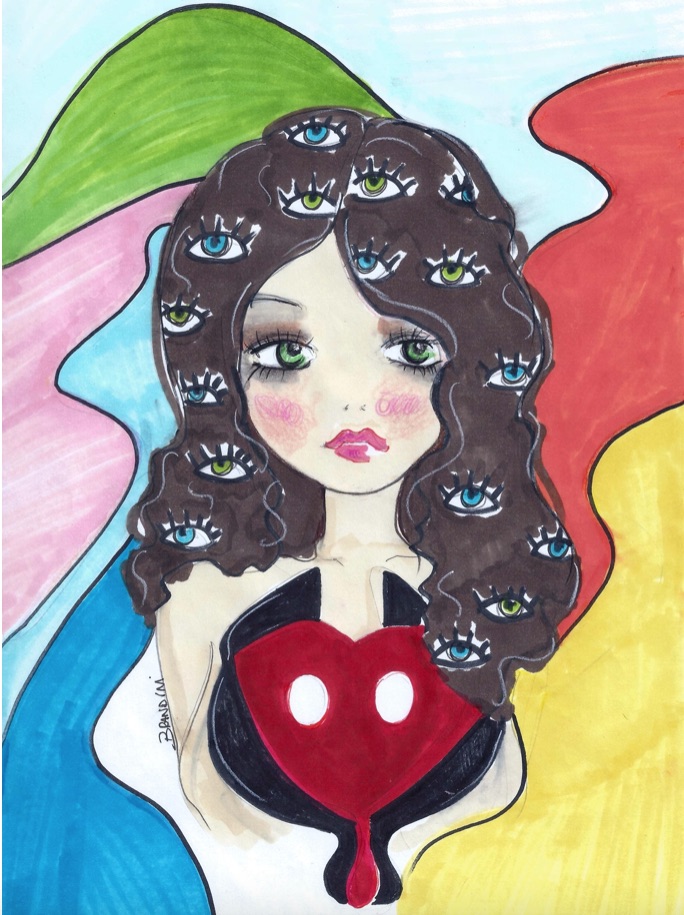 Dorothea by Beatrice Brandini
The Palazzo Reale exhibition (until 26 February), curated by Martina Mazzotta and Jürgen Pech, highlights the thousand and one facets of this great master of the twentieth century.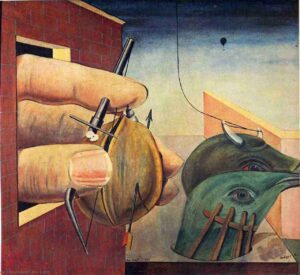 Max Ernst Oedipus Rex, 1922 Private collection
One of the artist's masterpieces; a reflection on the many facets (and neuroses) of pleasure and sexuality.
It is the first Italian retrospective dedicated to Max Ernst (1891 – 1976). "It is an exhibition that restores Max Ernst as a humanist", said Jürgen Pech, presenting the anthology he curated with Martina Mazzotta.
Indeed, the exhibition itinerary reveals an impressive variety of themes, enhancing the figure of Ernst as one of the greatest intellectuals of the twentieth century. It is an important, true, exhaustive exhibition with many masterpieces.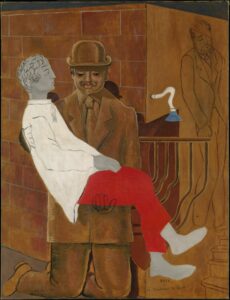 Max Ernst Pieta or The Revolution at Night, 1923 London Tate Gallery
Work inspired by the great theme of the Pietà, interpreted in a masculine key
Chronologically, we start with his early works, influenced by de Chirico, to then move on to Dadaist and Surrealist suggestions, and again, to his relationship with nature, in the section The four elements, then works from the second post-war period, up to the "cosmic" works " of the sixties and seventies, influenced by the landing of man on the moon.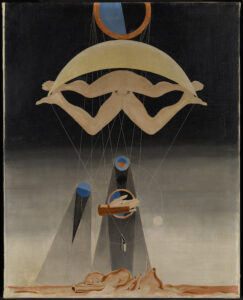 Max Ernst Men Will Know Nothing, 1923 London Tate Gallery
Thousands of references to the eternal cycle of life and death
There are more than 400 works on display, including paintings, sculptures, drawings, collages, photographs, and illustrated books, from museums, foundations and private collections, by this great German artist, neutralized by American and French.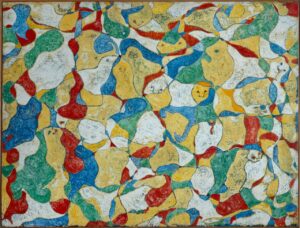 Max Ernst The Feast in Seillans, 1964 Paris Center Pompidou.
A certainly more cheerful work, a hymn to life, symbolizing the village festivals (made in Provence, in Seillans, the place where he had moved in the mid-sixties). An alternation of bodies and faces, a music.
Surrealist painter, sculptor and poet, art theorist, Ernst experimented a lot, covering seventy years of 20th century history. The retrospective is also interesting precisely for this reason, that is, it highlights the last century through the artist's works and styles, telling us how it was incredibly rich in events, changes, transformations and thoughts, but above all it gave birth to an intellectual community so rich and important, of which figures such as Max Ernst were the main subjects.
Mood Ernst by Beatrice Brandini
Good life to everyone!
Beatrice