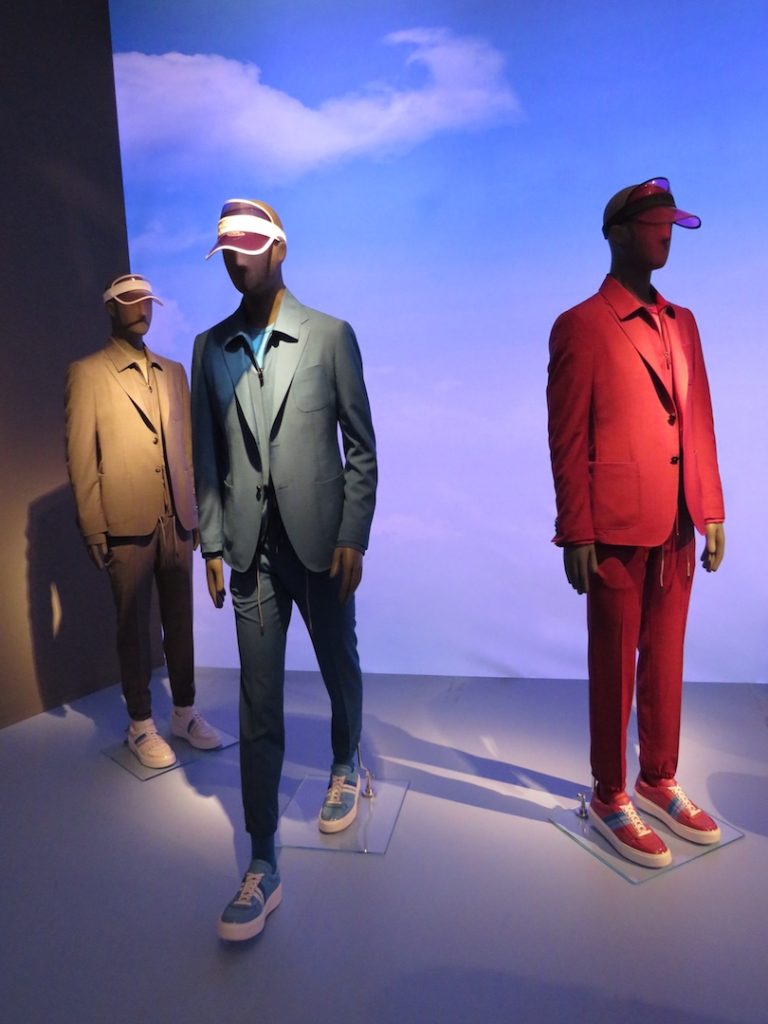 Z ZEGNA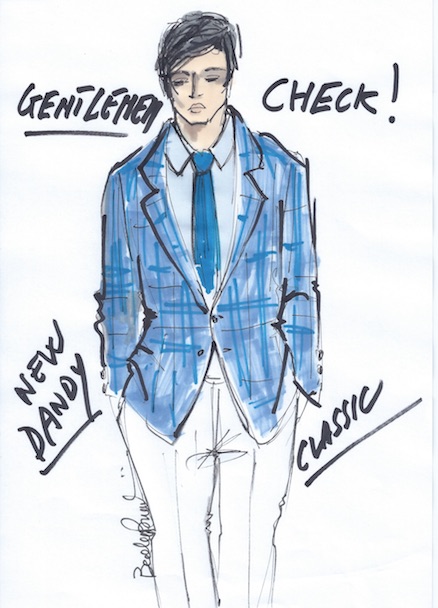 "Check" by Beatrice Brandini
The men's fashion season, made of collections, catwalks and salons, opens with the 94th Pitti Uomo. This season's leitmotif is P.O.P, or Pitti Optical Power. An acronym behind an optimistic, energetic, popular message.
Yes, because fashion has changed a lot, abandoning the strict aesthetic codes and diktats of creatives or celebrities that very little fit the daily life of modern life, today you can dress with more freedom, mixing styles, freely interpreting different roles according to occasions " 'use and consumption ".
As always, many proposals, all united by taste and perfect manufacture. Yes, because regardless of the style you are looking for, or that satisfies your user / consumer, what unites the brands that exhibit here in Florence, is quality.
I have prepared Mood boards for Spring Summer 2019.
"Deconstructed Decorations" mood board by Beatrice Brandini
"Deconstructed Decorations" means craftsmanship on atypical fabrics such as leather. Deconstructed workings. Embroidery, devoré effects, laser cuts that create effects of lace or macramé, unfinished. Imperceptible reliefs of ancient, prehistoric inspiration. Neutral and metallic colors. Architectures.
"South Hemisphere" mood board by Beatrice Brandini
"South Hemisphere": Latin America, India, South East, geographical areas that influence this theme with their culture and their history. Bright colors such as turquoise, fuchsia pink, sea water, along with more neutral colors from the earth. Contemporary art protagonist.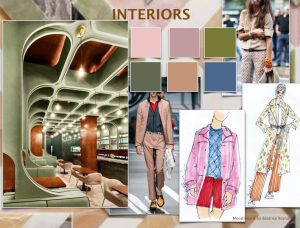 "Interiors" mood board by Beatrice Brandini
"Interiors": New luxury made of simplicity and quality. Relaxed elegance, with vintage echoes that look at the sixties. Micro drawings. Pattern d'antan, decor tapestry. Dusty pastel colors, sage, powder, aviation, light green, apricot.
"Pop Folk" mood board by Beatrice Brandini
"Pop Folk": Eccentricity. knit, prints, embroidery. Folk and pop culture, Exotic drawings. Energetic colors like tangerine, lemon, pink, but also ocher, bordeaux, black.
Z ZEGNA 
Start with Z Zegna, a beautiful confirmation (the images speak for themselves). Tennis is the inspiration of this season (passion of the Zegna family); the outfits combine sport and high tailoring, as in the Zegna tradition. We find the TECHNOMERINO WASH & GO used for bomber jackets, unstructured jackets, imper and trousers. Cobalt, red, blue, yellow and white are the colors of this wonderful collection for the "athletes", turquoise, sea water and pink Tropea is the palette for the after sport.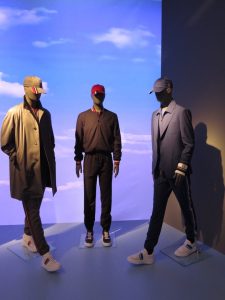 Z ZEGNA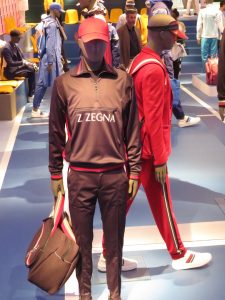 Z ZEGNA 
Z ZEGNA 
Z ZEGNA 
Z ZEGNA 
Z ZEGNA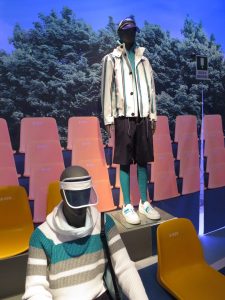 Z ZEGNA 
Z ZEGNA 
Z ZEGNA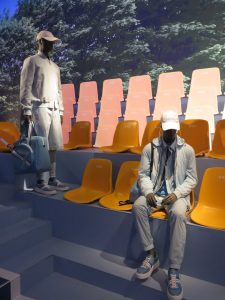 Z ZEGNA 
Z ZEGNA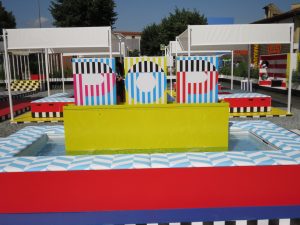 P.O.P. Pitti Optical Power
External images of the Fortezza da Basso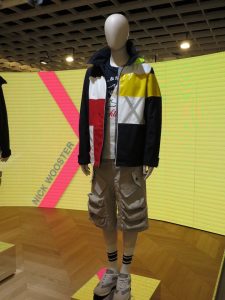 Nick Wooster X Paul & Shark
The DNA of the historic sport chic house, revisited and corrected in the hands of Wooster. Technical fabrics, crisp; mix of patterns and use of patchwork, stripes stolen from men's shirts for super light cargo bermudas. Reversible shoulder garments, on the one hand eccentric from the other technicians. A beautiful collection.
Nick Wooster X Paul & Shark
Nick Wooster X Paul & Shark
Nick Wooster X Paul & Shark
Paul&Shark
Nick Wooster X Paul&Shark
Nick Wooster X Paul&Shark
Nick Wooster X Paul&Shark
Nick Wooster X Paul&Shark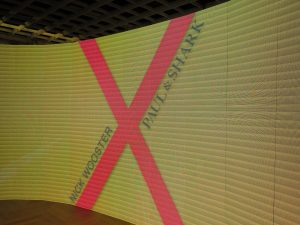 Nick Wooster X Paul&Shark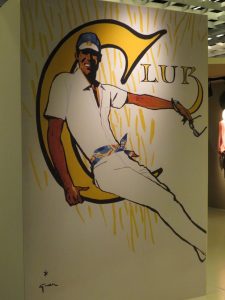 Entrance Lardini stand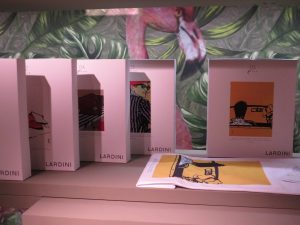 Lardini
Another Italian excellence in men's fashion.
A great illustration of Rene Gruau welcomed inside the stand, where a timeless elegance, just like that of the famous designer (with whom many years ago, I had the fortune to collaborate), featured suits, blazers, shirts and pants. The attention to detail, the preciousness of raw materials, have always been the pillars of this beautiful Italian reality.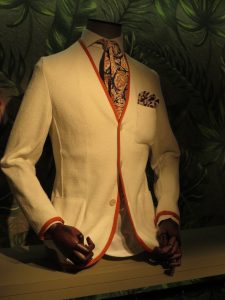 Lardini
Lardini
Lardini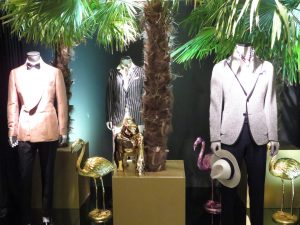 Lardini
Lardini
Lardini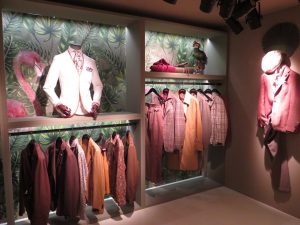 Lardini
SEASE
La Polveriera, an ancient building in the external square of the Fortezza da Basso, housed the beautiful collection of SEASE, a brand that chose to debut right here at Pitti, but with an important background, that of the Loro Piana family. A very beautiful collection, which combines tradition and innovation, without forgetting sustainability (materials, supply chain and use of resources). SEASE as SEA, sea, but also as EASE, free and freedom. The passions and inclination of their mentors, Franco and Giacomo Loro Piana, give life to this really interesting project.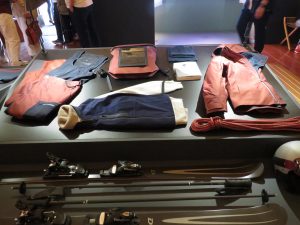 SEASE
SEASE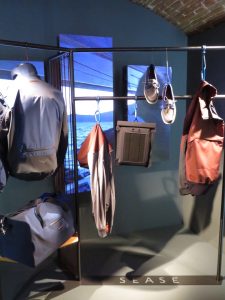 SEASE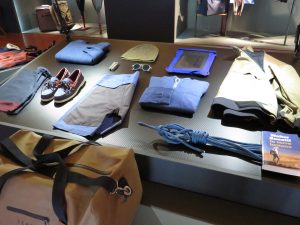 SEASE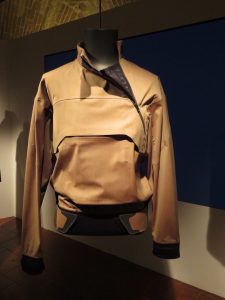 SEASE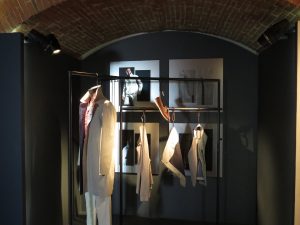 SEASE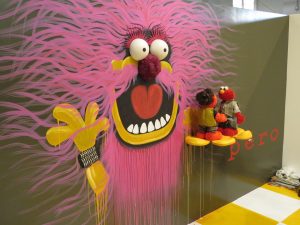 péro
I will never stop photographing this brand, I want to continue to dream with their magnificent and poetic creations.
péro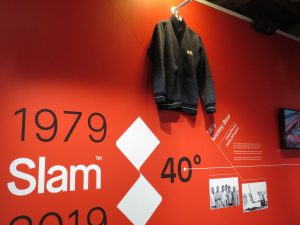 SLAM
A story born many years ago in Genoa, a story born from friendship and the great passion for the sea. Iconic items that are part of the navy. For those who really live the sea.
SLAM
These are my drawings to interpret the strongest trends at the fair for the upcoming Spring – Summer 2019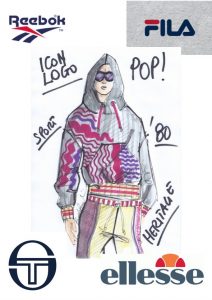 Icon Sport Logo by Beatrice Brandini
Return of iconic sports brands linked to the great champions of the past, loved and worn by a young audience that interprets them with freedom and unawareness. Most worn trend that exposed.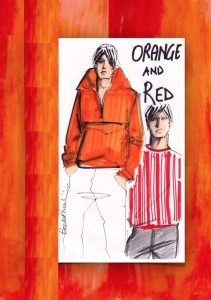 Orange-Red by Beatrice Brandini
Very bright orange and red, sometimes mixed together or transformed into a single shade.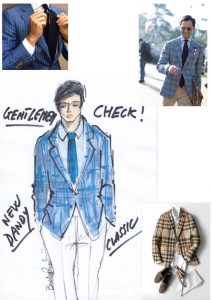 Check by Beatrice Brandini
Many check and stripes, in the most classic sartorial tradition. Super light, deconstructed, wrinkled blazers, precious in the innovation of fabrics, and almost always with check or stripes.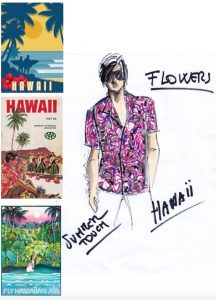 Hawaii by Beatrice Brandini
Flowers, flowers, and more flowers! Very often tropical and Hawaiian inspired. Used a little 'everywhere, for jackets, shorts, accessories and of course for shirts.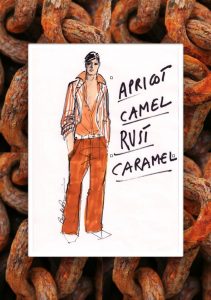 Apricot, Rust, Caramel by Beatrice Brandini
The shades of rust, apricot, caramel and beige are also very present. Really refined proposal when the gradation of these colors was presented together.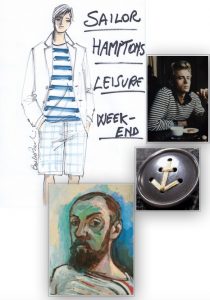 Sailor by Beatrice Brandini
A theme that never dies but rather allows a man to be irresistible with very little. What matters is the attitude. A striped t-shirt or sweater, a pair of Bermuda shorts, a flawless pea coat, a pair of Sebago feet … and you can conquer the world!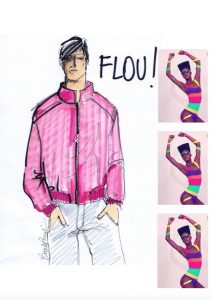 Flou
Also present the psychedelic colors and soft focus, the theme of the eighties, sometimes also used to color small accessories (zip, stitching, finishing of the garment).
For the moment I stop here, hoping that this umpteenth trip in the male universe, you enjoyed how much I liked it.
Good life to everyone!
Beatrice