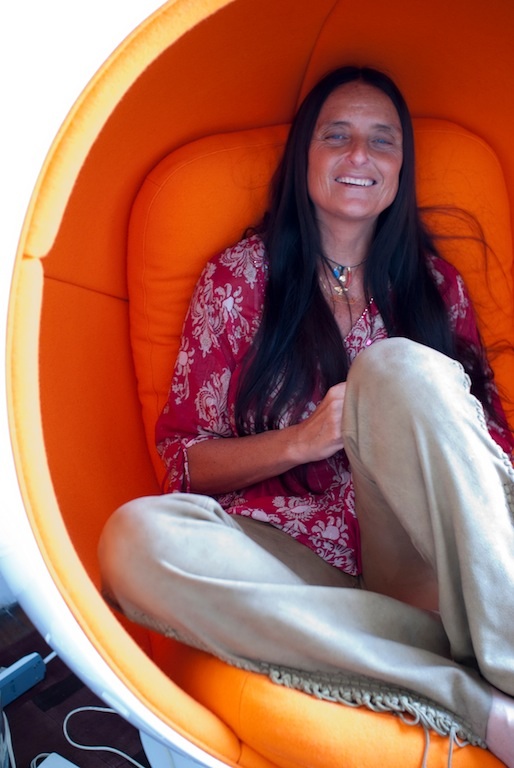 Michela Gattermayer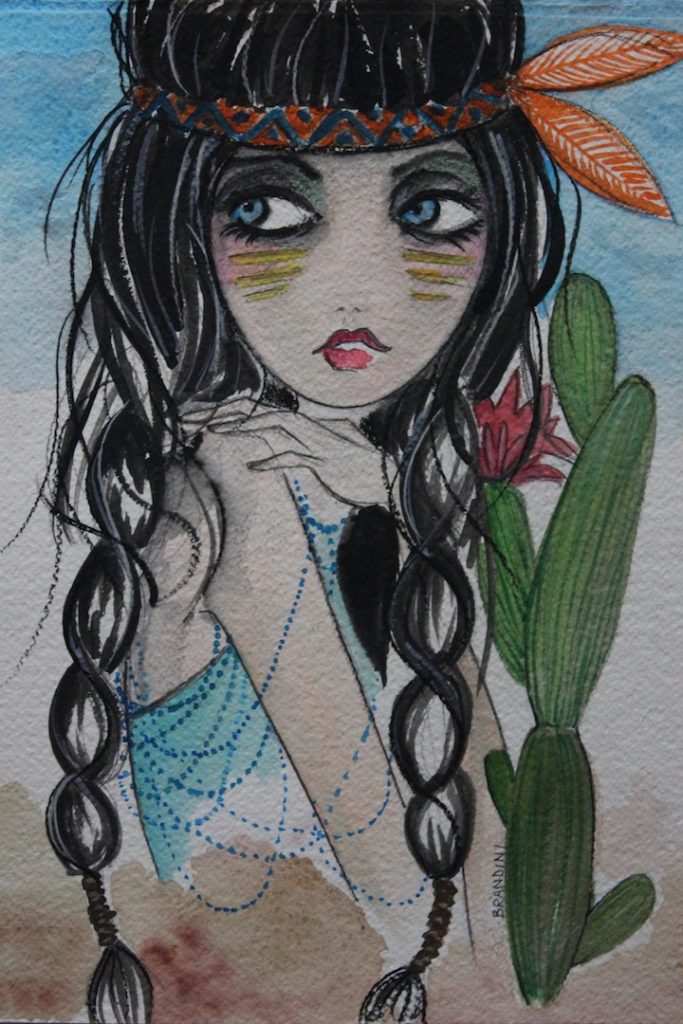 "Moonbeam" by Beatrice Brandini
I have always admired the fashion and lifestyle journalist Michela Gattermayer. Those who have studied fashion, those who work with it, those who have always "attended" or those who simply loves and follows it, can not fail to know and appreciate Michela.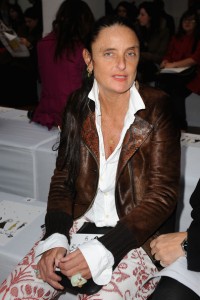 She is a journalist sui generis in the glamorous fashion world, offbeat, human, "the rebel" (also in the way of her dresses), very self-deprecating, a little' "peace and love", in other words different from all the others.
Trying some news, I found that there is little information on the net, and I wonder why if I type any name  of  "most bitter"  but "famous" bloggers are pages and pages down,  why respect to a journalist who worked for the best newspaper (Velvet first, alas no longer in print,  but also Elle, Vanity Fair, and now Gioia) and knows that fashion not like living dummy, but for the love, dedication, knowledge of the facts. It is not a polemic but only another sign of these "fatuous" times .
Michela at Convivio
However, we come to the great Michela. I just mentioned Velvet, the publishing group L'Espresso, a monthly magazine for some years was a novelty, a freshness in the landscape of women's fashion magazines, the Gattermayer  was not only the director, but also the creator, the  soul of the magazine. That seemed like a magazine made with the heart. Customers who liked this monthly, many , know what I'm talking about.
I want to also mention "In Test"  a broadcast program by All Music, Deejay TV present, in which boys aspiring creative professionals (fashion, design, advertising ) were catapulted into the work world through a mini internship, after which they had to deliver a project. The transmission was not a masterpiece but effective, especially to understand some of the dynamics of the labor market, such as it faced an interview, which figures are part of a company, etc.  And then there was the Gattermayer commenting on the process of the stage with great professionalism and stage presence.
Now she works as deputy director for fashion in Gioia, weekly just renovated, its pages "michimood" make me crazy, every week tackles a topic, citing a cloth, a kind, a passion, a mood with explanatory photos of herself, a hoot.
Some outfits inspired to Michela 
Sketches by Beatrice Brandini inspired to Michela Gattermayer
Sketches by Beatrice Brandini inspired to Michela Gattermayer
I regret not having bought a book ever found (I was in Rome in a rush to go to the FIGC and I could not bring tome with me), which showed the homes of art and fashion people (as Philippe Daverio or Manuela Pavesi ..), there was also the Gattermayer's home, a mix between Disneyland and Alice in Wonderland, my own idea of home, entertaining, full of crazy things that tell stories and make you feel good. The age and family ménage have appeased this part of my nature, fortunately a child is born, an excuse for me to indulge and go back.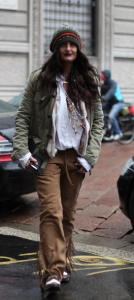 Michela streetstyle…
Welcome back Michela, I'll follow you always, even had direct or collaborate with Mickey Mouse.
Good life to all!
Beatrice