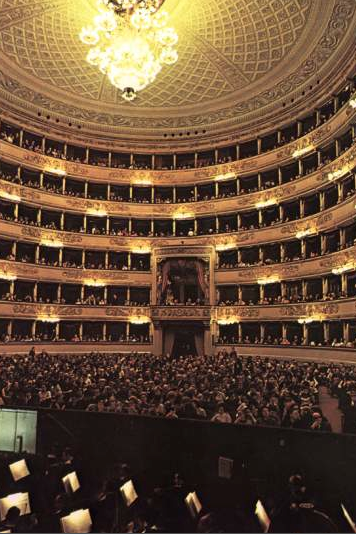 Teatro alla Scala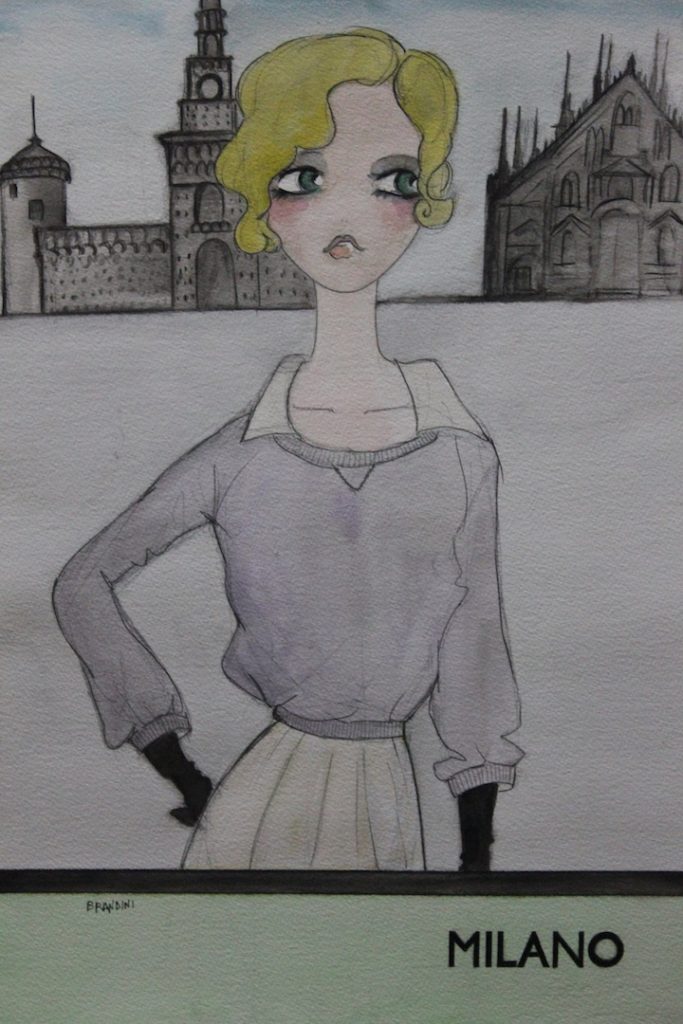 "Emma in Milan" by Beatrice Brandini 
"I have not seen on TV, Bombay, Bali …" "Milan, Milan dear…." Mr. Incredible and Edna in the movie "The Incredibles."
It also ended the fashion shows in Milan and I must say that it was the most beautiful ever. Probably I'm a little biased, but really I've seen gorgeous collections in Milan, a very powerful impact creative but, as always,  also salable, that is one of the most difficult and sought-after. Italian fashion made of excellence (fabrics, yarns, embroidery, manufacturing, creative, tailors, pattern makers, shoes, glove makers) has the ability to make great products that then someone will wear. 
I have collected pictures of the things I find most beautiful and four sketches of the strongest trends for the next season.
Giorgio Armani, one word: CLASS!
Aquilano Rimondi, these two designers are exceptional, every time surprise for skill and mastery of the craft. I loved those dragonflies.
Dolce & Gabbana, a great matador. Excellent processing.
Marni, an East conceptual, evocative and dreamlike. Very beautiful. Prints and pattern magnificent.
Max Mara, a "courageous" collection, avant garde and vintage mixed with mastery 
MY MACRO TRENDS (first part) 
SKIN in many versions, suede, aged, perforated, printed, python.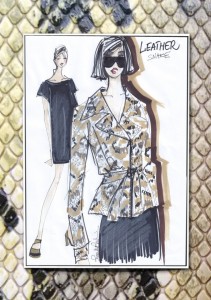 Leather" by Beatrice Brandini 
MINIMALISMO, purity of form that sometimes become OVER, oriental echoes for a new "spirituality."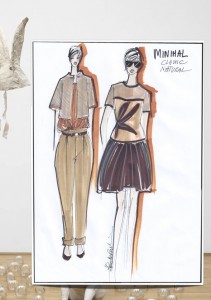 "Minimal" by Beatrice Brandini
GRAFFITI, in all three areas (New York, London and Milan, missing only Paris but I'm sure it will be the same) the Fil Rouge was the graphic sign, the sketch, the reference to the abstract. Scribbles, stains, drawings, graffiti, pure ART.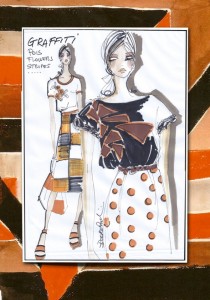 "Graffiti" by Beatrice Brandini 
Want to ROMANCE. Flowers, pastel or dusty, embroidery and floral appliqués or fauna, ladylike styles 50s. Lengths mini, midi or maxi always be Miss or Mrs. "for good".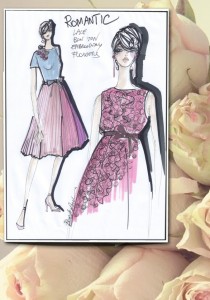 "Romantic" by Beatrice Brandini
Prada knows how to surprise each time putting everything into question and creating a new style, a new mood, a new AESTHETICS. Very nice collection "Rich-Poor", with brocade protagonist.
Giamba, beautiful young girls in flower. Among the most beautiful views in these days. Bravissimo Giambattista Valli!
Versace, Black and White, Courrèges, Grafismi. Very nice especially because it takes the DNA of the historic Maison, reinterpreting it with a spirit new and modern.
Ermanno Scervino, very nice collection that mixes straw, lace, python, jeans and tunnels with sophisticated processing. Nostalgia 60s from "Dolce Vita". 
Appointment with the second part of Milan and Paris with the conclusion,  in the next days
Beautiful fashion, Good life to all!
Beatrice