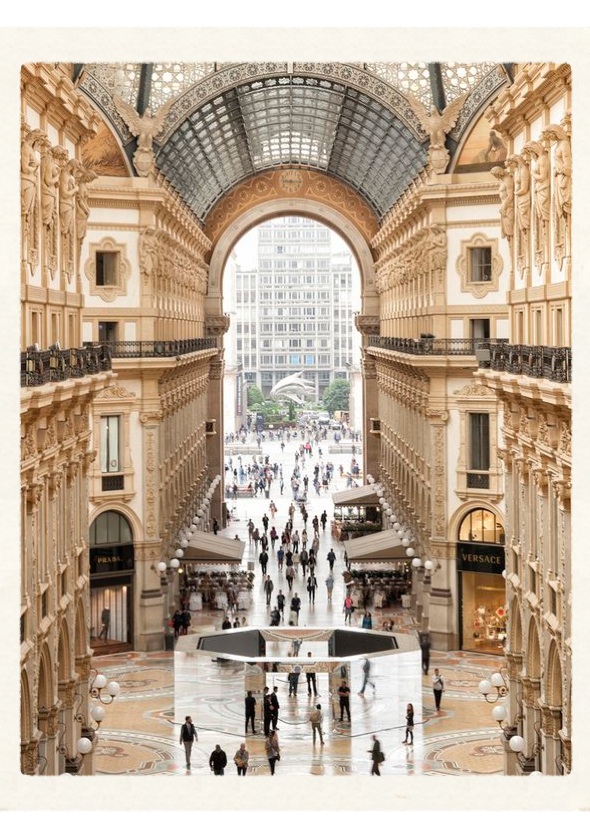 Milan "Gallery"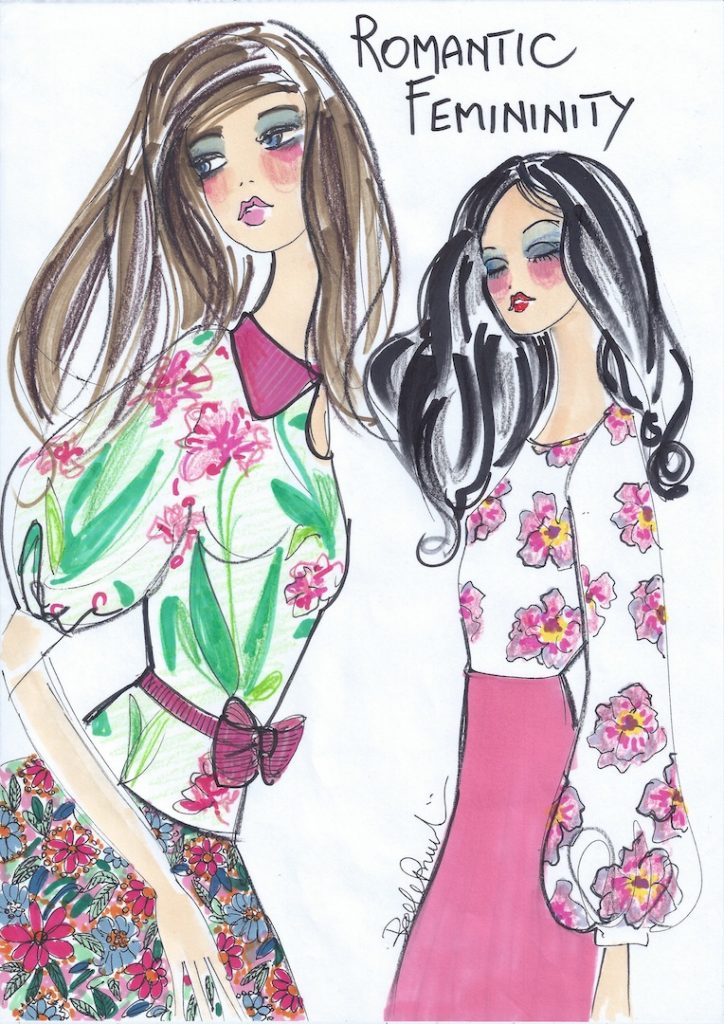 "Romantic femininity" by Beatrice Brandini
Milan fashion shows also ended, confirming that Italian fashion is the most beautiful of all. Yes, I know, it might seem pretentious and partial, but it is not true. Italian fashion combines, more than anything else, creativity, craftsmanship and above all, portability. This it's means that unlike other realities and other designers, Maison and Italians creative are dressed in fantasy and merchantability, in other words, once they leave the catwalk, we can wear them. And believe me, it's one of the hardest things.
Even in this post I tried to highlight the macro trends for the next Spring – Summer 2018. There are many more than those listed, I just highlighted the most interesting ones, especially those that are more prone to my taste. My blog is free, a tiring privilege, but it allows me to say and do just what I love.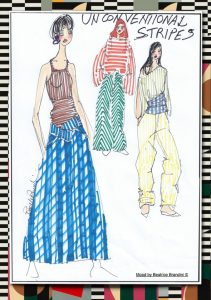 "UNCONVENTIONAL STRIPES" by Beatrice Brandini
Many stripes even in Milan, but even more than those presented in New York, these are "anarchist", "free", namely, NOT CONVENTIONAL. Let's forget about marine, chic, or bon ton. This time the designers interpreted them conceptually. Sometimes they are even of a different nature (by color, size, way) within the same creation. Very interesting. Pure poetry by Marras, excellent craftsmanship and incredible creativity, those seen by Fendi.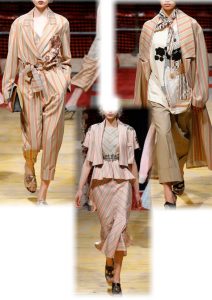 Antonio Marras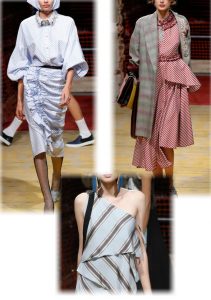 Antonio Marras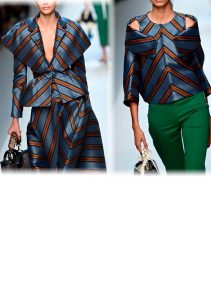 Fendi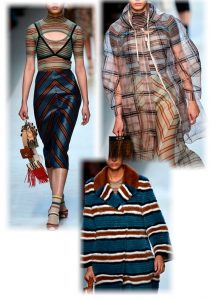 Fendi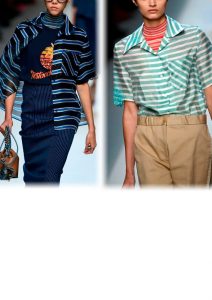 Fendi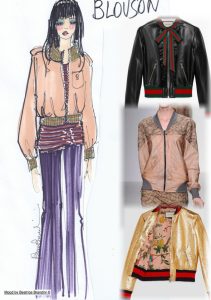 "BLOUSON" by Beatrice Brandini
Timeless item, incredibly chic, easy to carry and interpret. It can be refined, eccentric, creative, elegant or casual. In these fashion shows we have seen it protagonist in many interpretations. The most beautiful ones of Bottega Veneta and Tod's, precious for materials and workmanship, but also portable for the day, perfect in the office or for an (elegant) working breakfast.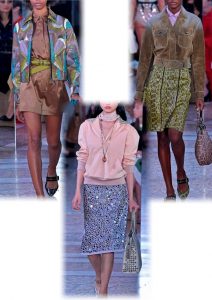 Bottega Veneta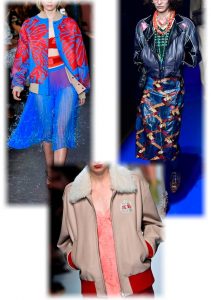 From high to low. N°21, Gucci and Ermanno Scervino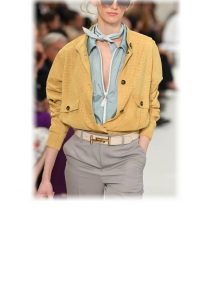 Tod's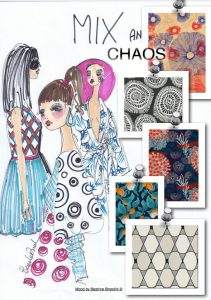 "MIX and CHAOS" by Beatrice Brandini
A theme highlighting the desire to blend, creatively, prints and fantasies, styles and shapes, workmanships and solutions. Very precious, very brave, sometimes almost to the limit of good taste. But it can be "lightened" by walkways to real life. The thing that strikes is the great skill in making fabrics, prints, applications, in short, the perfect realization of extremely creative and important clothes. Gucci has become accustomed to this freedom by influencing everyone else. Prada, who is always a thread first of all, has presented a very strong collection, pop art, upholstery fabrics, oriental echoes. But nothing is left to chance and, probably, what we will be doing and wear for the coming seasons, will come from here.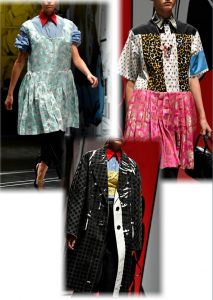 Prada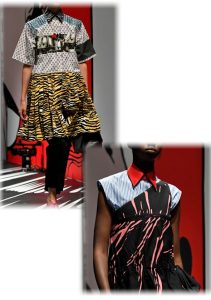 Prada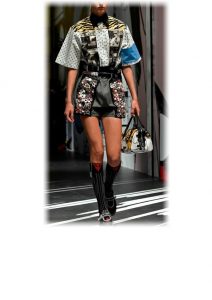 Prada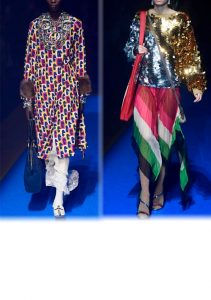 Gucci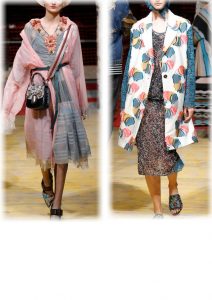 Antonio Marras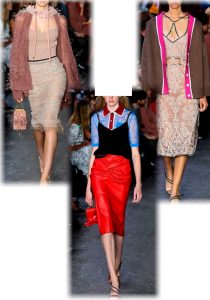 N°21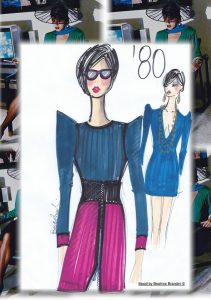 "EIGHTIES" by Beatrice Brandini
I confess I do not like the theme of the 80's. It was probably one of the worst times for fashion. If we review some photos, some movies, we can agree unanimously. Spaghetti straps, over-make-up, coton hair, tight and short dresses, veiled stockings…Fortunately, today's fashion has recalled that historical period by reinterpreting it with a current and less exaggerated taste. It is worth pointing out clothes some of Bottega Veneta's, in perfect style Studio 54; Versace with the gift of Donatella to the unforgettable brother Gianni; Ermanno Scervino with elegant soft volumes.
Gucci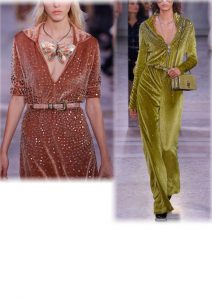 Bottega Veneta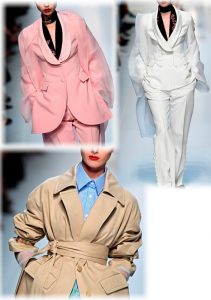 Ermanno Scervino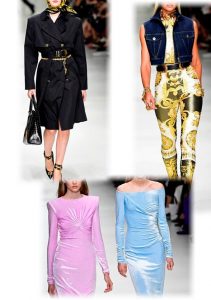 Gianni Versace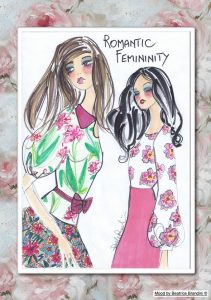 "ROMANTIC FEMININITY" by Beatrice Brandini
The apotheosis of femininity in a tribute of flowers, micro pois, colors, chiffon, organza. The central theme is flowers: ikebana compositions, Japanese temples gardens, origami. Beautiful interpretations. Blumarine and Ermanno Scervino among the most beautiful, but also Dolce & Gabbane who presented dresses for true princesses, and the confirmation of great master Giorgio Armani. The color predominates the wisteria and the ancient rose.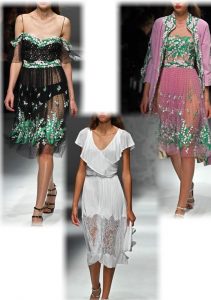 Blumarine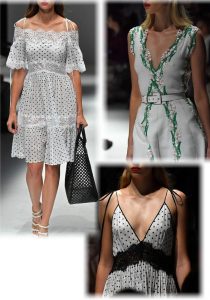 Blumarine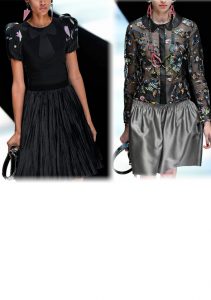 Giorgio Armani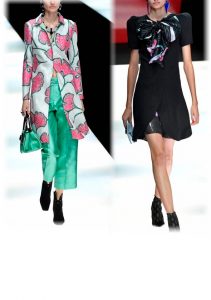 Giorgio Armani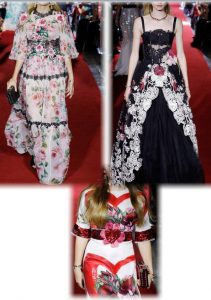 Dolce & Gabbana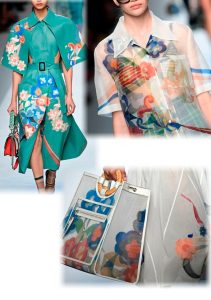 Fendi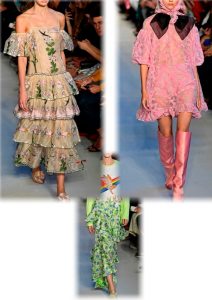 Vivetta
Ermanno Scervino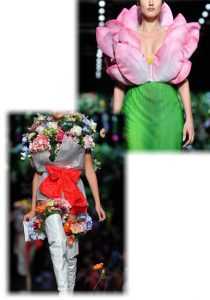 Moschino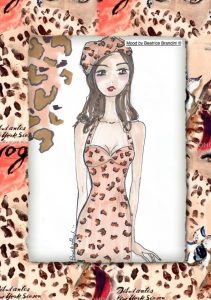 "ANIMALIER" by Beatrice Brandini
Cyclical theme, that of animal prints, which in summer or winter we find protagonist in the catwalks of the best designers. I have already dedicated a post, a while ago, to this pattern, I find it very chic if interpreted and metered in the right way. See the beautiful and elegant proposals of Roberto Cavalli, those women's tops of the N° 21, the creative ones of Gucci, the conceptual and unusual ones of Prada.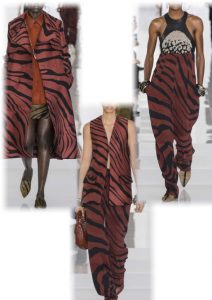 Roberto Cavalli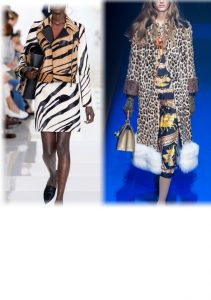 Roberto Cavalli (immagine sx.) and Gucci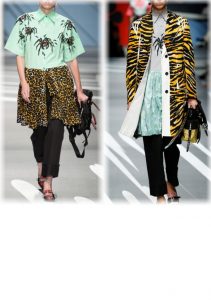 Prada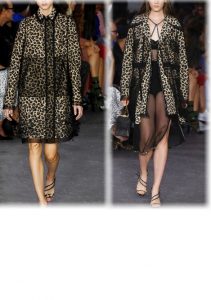 N°21
Ends here the part dedicated to Milan, the catwalks also presented a lot of leather, many transparencies (especially with the petticoat dress), many feathers, lots of pop art in comics way…
See you soon Milan! keep it up…
Good life to everyone!
Beatrice